Women's Day: CCSA recognises women's role in pandemic, Thai PM promises plan for gender equality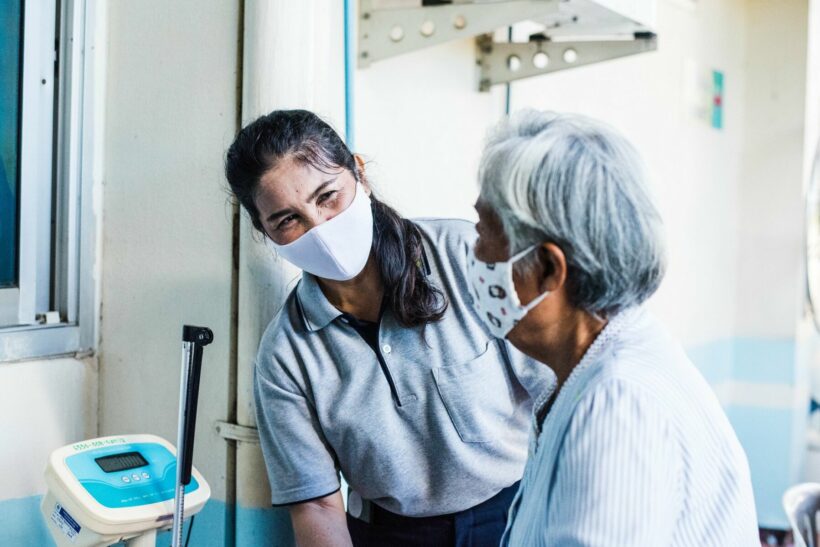 Marking International Women's Day, the prime minister promised a new plan to end gender discrimination and disparities in Thai society while the spokesperson for the Centre for Covid-19 Situation Administration recognised Thai women's contributions during the Covid-19 pandemic.
In a report by Nation Thailand, the PM Prayut Chan-o-cha said a national strategy has been put in place to help end discrimination over the next 20 years by promoting gender equality, family responsibility and social development.
Throughout the coronavirus outbreak, women in Thailand have played a "vital role," according to CCSA spokesperson Natapanu Nopakun, going off this year's theme "Women in leadership: Achieving an equal future in a Covid-19 world."
"In Thailand's case, village health volunteers, who are predominantly women, helped Thailand to contain the outbreak by carrying out disease prevention campaigns and collecting data for contact tracing."
Thailand's 1 million village health volunteers were recognised by the World Health Organisation back in August as the country's "unsung heroes" for their efforts helping guard communities from Covid-19.
Natapanu says the pandemic has also shined light on female scientists and researchers in Thailand, noting that some have been recognised for their work on Covid-19 diagnostic tests and Covid-19 vaccines.
While the Thai officials praised the women's efforts during the pandemic, the United Nations noted the difficulties some women across the world have faced, such as the rise of domestic violence, which spiked in Thailand during the lockdown months last year.
"Across the world women are facing increased domestic violence, unpaid care duties, unemployment and poverty. Despite women making up a majority of front-line workers, there is disproportionate and inadequate representation of women in national and global Covid-19 policy spaces."
SOURCES: CCSA | Nation Thailand| UN Women
📱 Download our app on Android or iOS for instant updates on your mobile
📧 Subscribe to our daily email newsletter
👍 Like/Follow us on Facebook
🔔 Subscribe to or Join our YouTube channel for daily video updates
Songkran's 7 dangerous days: 2,365 road accidents, 277 deaths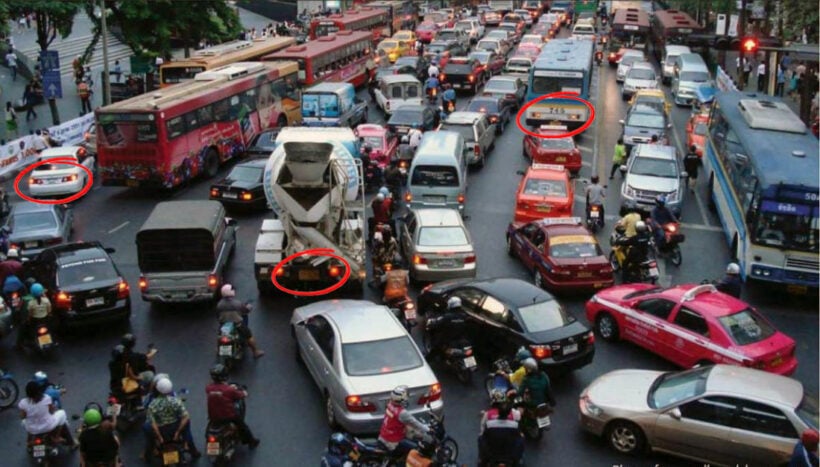 We've finally reached the end of the Songkran holiday "7 dangerous days", where over 2,300 road accidents resulted in 2,357 injuries and 277 deaths. Every year Thai officials brace for the surge in holiday travel that brings a surge in accidents as well, but the silver lining of Covid-19 is the reduction in accidents. This year saw a drop of nearly 30% from pre-Covid totals over the 2019 Songkran holiday period. Here's the final day's summary and the totals for the week:
DAILY FIGURES
On the final day of the Thai government's weeklong safety campaign, there were 253 road accidents with 255 injuries and 26 deaths. The provinces with the most deaths were Ubon Ratchathani with 3 deaths, and then Chanthaburi and Phetchabun, both with 2 fatalities in each.
TOTALS
The 277 deaths and 2,357 injuries as a result of 2,365 accidents is a significant reduction from non-Covid years where road accidents and deaths were 30% higher. In 2019, the Songkran "7 dangerous days" totalled 3,338 accidents, with 3,442 injuries and 386 deaths. 2021's muted Songkran holiday period saw about a thousand fewer accidents and injuries and over 100 fewer fatalities.
Final figures following the trends we saw daily, with 79% of all accidents involving motorbikes with 7% involving pickup trucks, a distant second. Drunk driving was the number 1 cause of road accidents with nearly 37% of all accidents involving alcohol. 28% of accidents were caused by speeding, while sudden lane changes accounted for 18% of incidents. Late afternoons from 4 pm to 8 pm had 29% of road accidents, followed by 21% of incidents that happened earlier from noon to 4 pm.
Highways were the most dangerous, with nearly 40% of accidents happening there. Community or village roads accounted for 36% of accident locations. Teenagers made up the biggest demographic of fatalities, with 15 to 19 year olds making up 15% of deaths. 30 to 39 year olds made up just over 14% of road deaths.
The deadliest provinces over the 7 dangerous days were Pathum Thani with 10 deaths, followed by Bangkok and Chiang Mai, both of which had 9 fatalities. Nakhon Si Thammarat, with 106 incidents, recorded the most road accidents of any province, followed by Chiang Mai with 77 crashes and Songkla with 69.
During the course of the road safety campaign, police and traffic authorities pulled over 2.3 million motorbikes and 100,000 other vehicles, issuing almost 460,000 citations, notably for not wearing helmets, having a driver's license, or fastening seatbelts.
SOURCE: Bangkok Post
📱 Download our app on Android or iOS for instant updates on your mobile
📧 Subscribe to our daily email newsletter
👍 Like/Follow us on Facebook
🔔 Subscribe to or Join our YouTube channel for daily video updates
Officials not worried Thailand remains on US currency watch list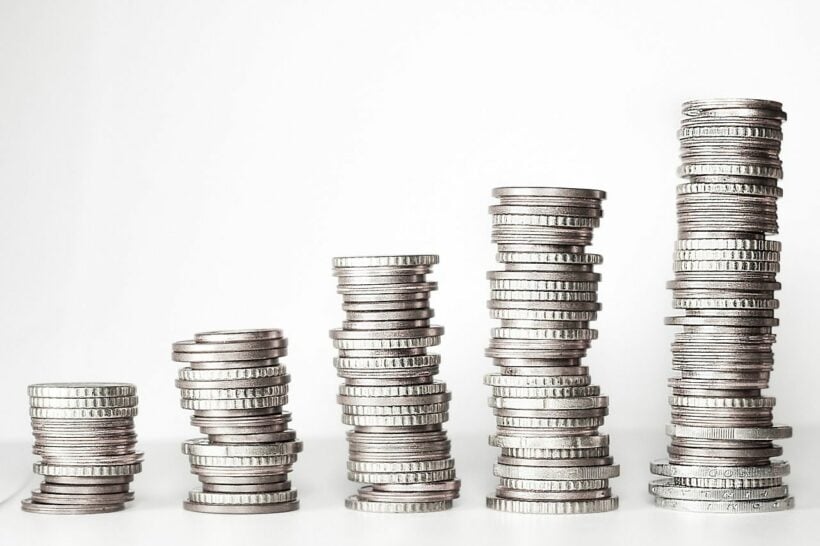 Thailand remains on the United States Treasury's "Monitoring List" of countries whose currency trade practices need to be watched, though Thai officials say they are not worried. US Treasury Secretary Janet Yellen releases a foreign exchange report twice a year including labelling alleged currency manipulators and flagging suspect trading partner countries to be monitored.
The Bank of Thailand said remaining on the US currency watch list poses no threat to Thai businesses or the government's ability to enact policies to promote financial stability. They stress that Thailand has never manipulated currency, using the exchange rate to get a competitive edge or an unfair trade advantage over other countries.
This most recent report tags 11 countries as warranting a closer watch: China, Germany, India, Ireland, Italy, Japan, Malaysia, Mexico, Singapore, South Korea, and Thailand. Mexico and Ireland were the 2 new inclusions, not on the previous report in December 2020. Also in the report, the US Treasury Department toed the line of accusing Switzerland, Taiwan, and Vietnam of manipulating currency.
They stated yesterday that the 3 countries had crossed the line of 2015 US trade laws, but didn't officially brand them as currency manipulators. The thresholds of that 2015 rule include either global current account surplus or foreign currency intervention over 2% of GDP, and having a trade surplus with the US over US $20 billion trade.
The flagging of Taiwan, Vietnam and Switzerland falls short of applying the manipulator label due to a 1988 law requiring evidence of manipulation to stop balance of payment adjustments or to gain a trade advantage. The US is already engaged in talks with Vietnam and Switzerland and will enter into "enhanced engagement" with Taiwan as well. Not being upgraded to the manipulator title relieves pressure from Switzerland and Vietnam, who both received the label in the last report issued by the Trump administration.
SOURCE: Yahoo Finance and Live Mint
📱 Download our app on Android or iOS for instant updates on your mobile
📧 Subscribe to our daily email newsletter
👍 Like/Follow us on Facebook
🔔 Subscribe to or Join our YouTube channel for daily video updates
Thai Hotel Association pushes "hospitels" – hotels as hospitals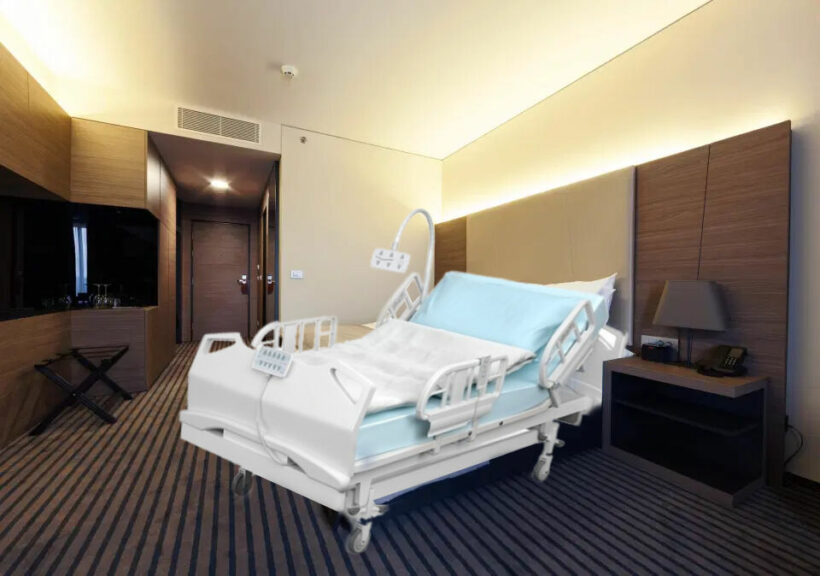 With the third wave of Covid-19 ripping through Thailand, hospitals are rapidly filling up and the Thai Hotels Association has proposed "hospitels" as a creative solution. The portmanteau of "hospital" and "hotel" is the THA's brainchild for creating more space for the growing number of Covid-19 infections that require treatment or at least observation as Thailand hits record daily case numbers. The idea of turning hotels into temporary hospitals was promoted by association president Marisa Sukosol Nunbhakdi this week.
"The move aims to reduce crowdedness at hospitals and promote continuous care for Covid-19 patients after new cases increased rapidly since late March."
23 hotels have already registered to be hospitals, with 2,000 patients currently receiving treatment in the 4,900 available beds. The Ministry of Public Health laid out guidelines for hotels interested in participating. Hotels must have a minimum of 30 rooms and pass the alternative state quarantine evaluation. The ASQ-approved properties must have evidence of acknowledgement by the surrounding community to confirm their validity and eligibility. The hotel must be able and willing to take care of hospitalised patients for 5 to 7 days, even with no signs of symptom progression. Conversely, patients checking in must agree to stay in the hotel and be relatively self-sufficient.
Strict medical requirements must be met as well. Each patient must be provided with their own digital thermometer and pulse oximeter, and a portable x-ray machine must be available. The hotels must be staffed like hospitals, with at least one doctor, a clinical psychologist, a pharmacist, a radiologist, and an infection control nurse. There must also be one nurse per every 20 patients staying at the property.
This proposed solution might provide a welcomed supplement to the rudimentary field hospitals the Thai army has been hastily building to accommodate the influx of newly infected patients. While the quick work is commendable, some have hypothesized that at-risk foreigners may be ignoring calls to come forward for Covid-19 testing in part because being diagnosed may land them in these less-than-posh field hospitals for days on end. A more comfortable "hospitel" would allow infected foreigners to be treated in more pleasant surroundings thus encouraging them to come forward for testing.
SOURCE: National News Bureau and Nation Thailand
📱 Download our app on Android or iOS for instant updates on your mobile
📧 Subscribe to our daily email newsletter
👍 Like/Follow us on Facebook
🔔 Subscribe to or Join our YouTube channel for daily video updates