Woman seriously injured after English husband allegedly throws her from balcony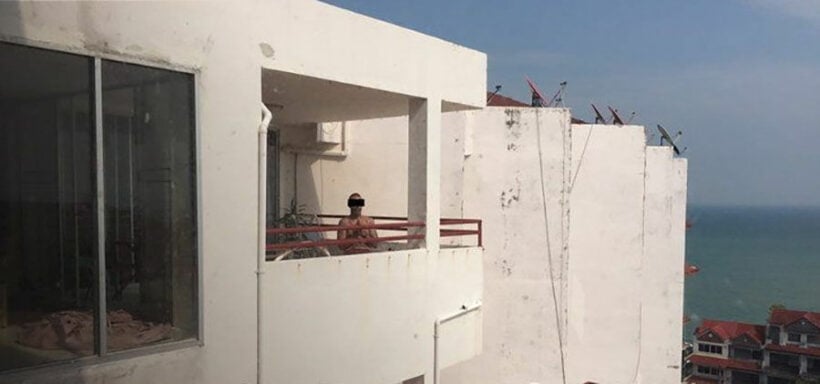 A woman has been seriously injured in Rayong, eastern Thailand, after her English husband allegedly threw her from the balcony of their 8th floor condo yesterday afternoon.
Thai Residents report that the 56 year old woman, named only as Sukunda, landed on a patio on the 7th floor of the building in the Ban Chang district. Officers from the local police station arrived to find her covered in blood and screaming in pain as she described to them how her husband, named only as 'Dave', had thrown her from their balcony on the floor above.
Officers from Rayong Immigration Police were also in attendance, accompanied by officials from the Crime Suppression Division and members of a local foundation rescue team, who rushed the victim to Ban Chang Hospital.
Investigating officers were told that the woman's husband, aged 46, had been seen kneeling on his balcony, his palms pressed together in prayer, following the incident and refused to let anyone enter the property.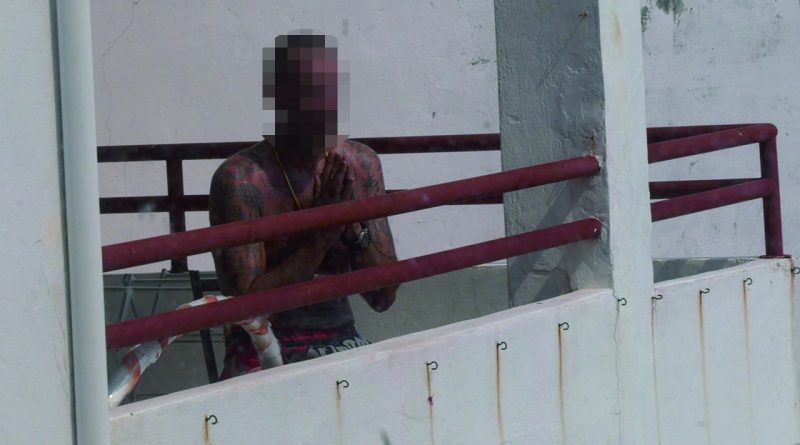 Photo: Thai Residents
Police eventually managed to contact a friend of his who arrived at the scene. After more than two hours of negotiation, officials were able to gain entry to the property at 4.30pm when Dave opened the door. He told officers that being unable to return to the UK as a result of the Covid-19 lockdown had put a strain on his marriage and claimed his wife had fallen from the balcony during an argument.
The police are planning to interview Sukanda once she has recovered sufficiently. She has been left with serious injuries, including hip fractures and a broken arm, as a result of the incident.
SOURCE: Thai Residents
Keep in contact with The Thaiger by following our
Facebook page
.
Cross-border drug trafficking is a "leading concern"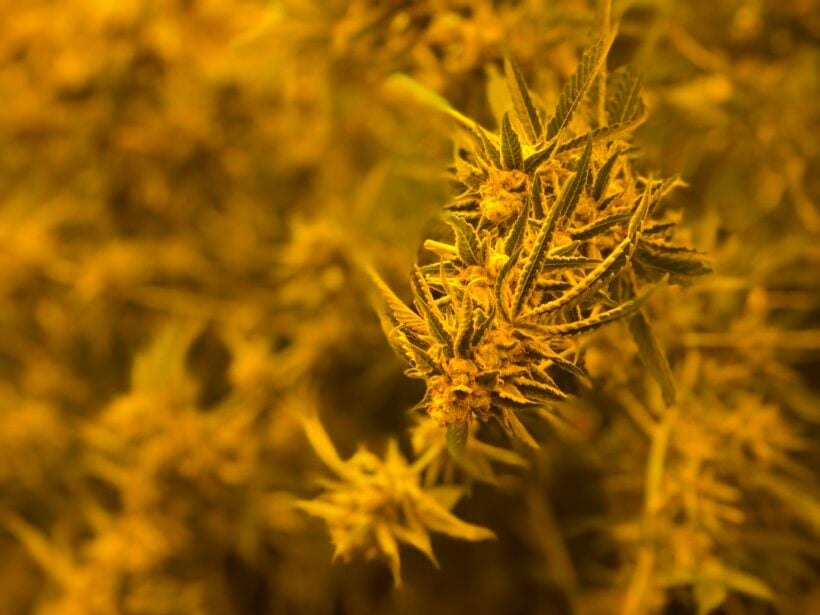 Thousands of people have been arrested since October for drug trafficking in Northeast Thailand. Methamphetamine and cannabis cross the Laos and Cambodia borders into Thailand and make their way down to Bangkok other parts of Thailand. According to Bangkok Post, the issue has now become a leading concern for Justice Minister Somsak Thepsutin.
18,360 people were arrested from 17,685 cases between October 2019 and March 2020, the Post reports. Many of the cases were made in Ubon Ratchathani, a north eastern province near the Laos and Cambodia borders.
While methamphetamine and marijuana come over land borders, ecstasy is typically flown in from European countries, most from the Netherlands. From October 2019 to March 2020, the Airport Indiction Task Force, or AITF, seized a total of 105,382 ecstasy pills. 2019 was reportedly Thailand's worst year when it came to the importation of illegal ecstasy.
It's safe to say the border closures have probably lowered the amount of illegal drugs smuggled in. Thepsutin says drug smugglers at the Laos and Cambodia borders are trying different ways to get around the border closures. Some transfer money first and then pick up the drugs later, in a so far undisclosed manner.
Back in March, the government sent out three patrol boats t0 Laos and Myanmar to tackle the blossoming drug trade around the Golden Triangle. The region borders northern Thailand, the Shan state in northern Myanmar and parts of Laos. Methamphetamine and heroin are illegally shipped into Thailand on the Mekong River.
SOURCES: Bangkok Post | Bangkok Post | Bangkok Post
Keep in contact with The Thaiger by following our
Facebook page
.
Gang raids virus screening checkpoint and empties community pantry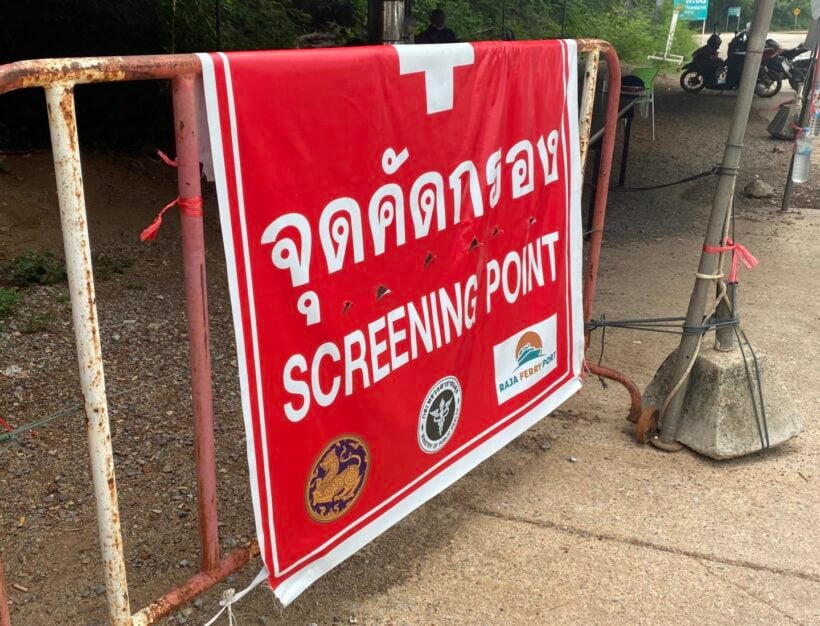 A coronavirus screening checkpoint in Northern Thailand has been ransacked yesterday morning. Police say around 3 men cleaned out and knocked over the community pantry, which was stationed at the checkpoint, and destroyed some of the plastic chairs.
Around 1 am, the group stormed the checkpoint, a tent step-up used to check people travelling in and out of the village in the Tak province. Temperatures of the passersby are checked as well as signs of other virus symptoms. The Bangkok Post said a few people were staffing the checkpoint during the raid, but they were not hurt.
According to police, the men smashed tables and chairs, and damaged some medical equipment. There was also a community pantry set up at the checkpoint to provide those in need with dry groceries. That was emptied and knocked over.
The men could face charges for destroying government property as well as violating the 11pm to 4am curfew.
SOURCE: Bangkok Post
Keep in contact with The Thaiger by following our
Facebook page
.
Chon Buri police hunting man for shooting ex's new partner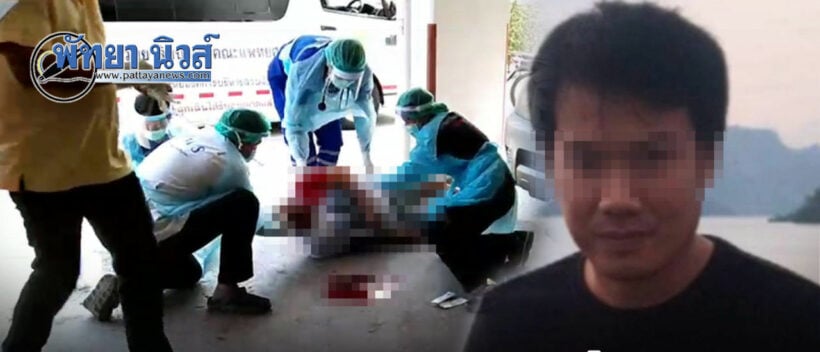 Police in Chon Buri province's Saensuk district say they've applied for a warrant for the arrest of 38 year old "Adisorn P." after he used a 9mm handgun to shoot his ex partner's new young lover in the head. The warrant is for attempted murder and weapons offences.
26 year old "Thanachok", the victim, is unconscious and fighting for his life unconscious in Burapha Hospital. Doctors there rate his survival chances at 50/50.
He was shot in the parking lot of a condo behind the Laem Thong shopping centre in Chon Buri's Muang district.
Police are seeking the addresses of the suspect's parents and siblings in an effort to flush him out, so far with no success, according to the Daily News. The investigation continues.
SOURCES: thaivisa | Daily News
Keep in contact with The Thaiger by following our
Facebook page
.