Thailand
US ambassador lauds junta's labor policy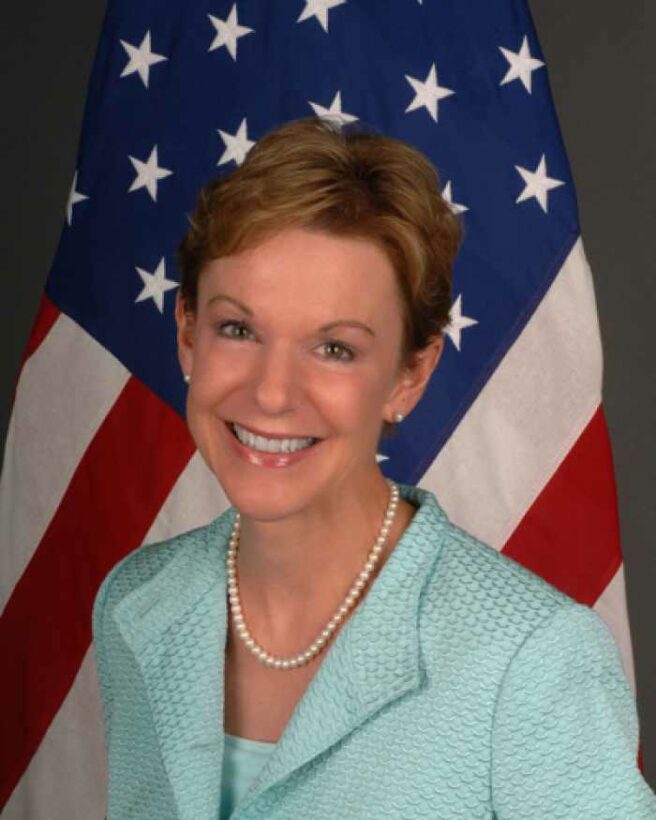 PHUKET MEDIA WATCH
– Thailand news selected by Gazette editors for Phuket's international community
US ambassador lauds junta's labor policy
The Nation / Phuket Gazette
PHUKET: Only days after the United States cut military aid to Thailand, US Ambassador Kristie Kenney yesterday praised the ruling junta for its new regulation on migrant labor, describing it as "a good policy" to tackle human trafficking.
She said the US would support Thailand's efforts to resolve the problems of human trafficking, child labor and illegal foreign workers, the Thai News Agency reported.
The ruling National Council for Peace and Order (NCPO) on Wednesday night set up a committee to tackle human trafficking.
Kenney earlier this week met with Armed Forces Supreme Commander General Tanasak Patimapragorn, who is also deputy NCPO leader, at Tanasak's invitation.
The American envoy told Tanasak that the US Department of State's recent downgrade of Thailand in its annual Trafficking in Persons report "was not a political issue and had nothing to do with the May 22 military coup".
The intended goal was for Thailand to become aware of human trafficking problems, Kenney was quoted as saying in the TNA report. Tanasak had expressed disappointment at the US downgrading of Thailand from Tier 2 to Tier 3.
During the meeting, Kenney revealed that the US has not considered a proposal for Cobra Gold, the Asia-Pacific region's largest military exercise, which is held in Thailand every year, to be moved to Australia, NCPO spokesman Colonel Winthai Suvari said yesterday.
Scot Marciel, the US State Department's deputy assistant secretary for East Asian and Pacific Affairs, had previously hinted that Washington was considering moving next year's Cobra Gold elsewhere.
Tanasak told Kenney that junta leader General Prayuth Chan-ocha understood the tougher US sanctions against post-coup Thailand were routine sanctions for countries under military rule, according to the NCPO spokesman. The NCPO expects such sanctions to continue until Thailand's political situation returns to normal.
The junta yesterday also rejected any notion that military-ruled Thailand was altering its foreign policy to have closer ties with China than with the US.
The NCPO spokesman said that there has been no such shift in policy. He said the NCPO simply wanted to make the current situation clear to all countries so that they have a correct understanding of what the NCPO is attempting to achieve for Thailand.
In its serious bid to regulate foreign labor and prevent human trafficking, NCPO has already set up a committee especially to tackle the issues.
The establishment of the committee was announced late Wednesday night.
And starting from yesterday, interested Cambodians can register themselves for a chance to become legal workers in Thailand via centers in several border provinces.
The moves took place just days after the release of the latest Trafficking in Persons (TIP) report. Compiled by the United States, it has downgraded Thailand's status in terms of human-trafficking situation to the lowest class, or Tier 3.
Since it came to power via a military coup last month, the NCPO has seriously tackled illegal labor.
Hundreds of thousands of illegal workers left Thailand during the past month in the wake of the NCPO's tough stance.
Now, it has become clear that they can return to Thailand for jobs as legal workers. They are only required to register themselves with Thai authorities.
Coordination centers for Cambodian workers are now up and running in four border provinces namely Sa Kaew, Chanthaburi, Trat and Surin. Registration there can be made till July 25.
In addition, the NCPO has required that one-stop-service centers for migrant workers be established in all provinces.
The first such center will open in Samut Sakhon and start its operation next Monday.
Appointed by the NCPO, the committee on policies for solving migrant workers' problems and human trafficking will recommend policies, measures and guidelines to address these issues to the NCPO. The committee, which will be chaired by an NCPO deputy chief, will also monitor implementations and compliance with international obligations.
— Phuket Gazette Editors