Thailand News: Thai-Americans charged with exporting firearm parts – update; Tax loss on luxury cars; Man dies after ambulance moved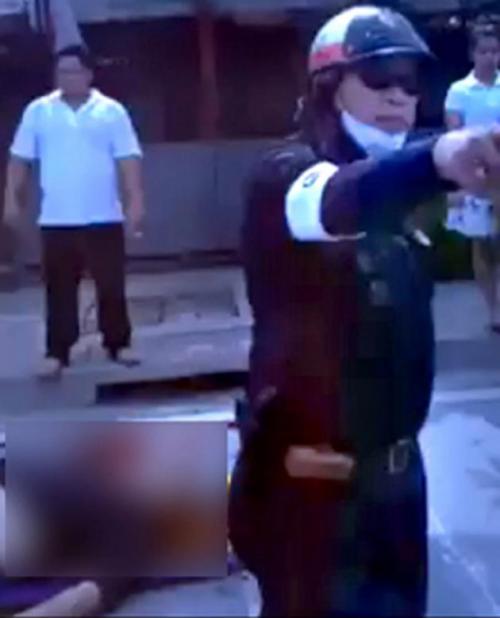 PHUKET MEDIA WATCH
– Thailand news compiled by Gazette editors for Phuket's international community
UPDATE: Thais arrested in US over suspicious gun-parts shipments
The Nation / Phuket Gazette
PHUKET: National Police Chief Pol General Adul Saengsingkaew has assigned a deputy to handle a case in which US authorities have arrested and indicted three Thais and three Thai-Americans on charges of illegally exporting restricted firearm parts from the US to Thailand on more than 240 occasions in the past three years.
Apart from assigning Pol General Pansiri Prapawat to handle the issue, Adul also instructed a police unit that handles firearms-related investigations to join the probe, and instructed the chief of the police's Foreign Affairs Division, Pol Maj-General Manote Tantrathien, to contact US authorities and request information from them.
The move came after US federal prosecutors on Monday announced the arrests over the weekend of the two women and four men for conspiring and then attempting to violate the US Arms Control Export Act (click
here
for story).
Thai citizen Supanee Saeng-uthai, 35, was arrested in Berkeley, California, while another Thai, Nares Lekhakul, 36, was detained in Bellevue, Washington state, and his elder brother Naris Lekhakul, 42, was arrested at the Seattle-Tacoma (SeaTac) International Airport in the same state. Three Americans of Thai origin were also arrested: Witt Sittikornwanish, 24, and Sangsit Mowanna, 35, were arrested in Los Angeles, while Wimol Brumme, 41, was detained in Las Vegas.
The chief of the US Attorney's Office in Seattle, Jenny Durkan, said on Tuesday that the arrests happened over the weekend.
Naris reportedly served to an adviser to a former Bangkok governor in 2000.
Durkan's office described Naris as the ringleader. He was arrested at SeaTac as he arrived from Thailand, the office said.
Prosecutors say that between 2011 and 2013, the group concealed weapons parts in cargo shipped to Asia under misleading labels. Officials allege the group is responsible for at least 240 shipments.
The suspects did not obtain licences to make firearms shipments, used false names and invoices to avoid detection, packed the goods in certain ways to avoid detection by X-ray scanners and falsely labelled the contents of packages, according to the US Attorney's Office. The packages did not contain details on further destinations inside Thailand or the intended recipients of the firearms components here, the office said.
Keep checking the Phuket Gazette's
Thailand News
section, join our
Facebook fan page
or follow us on Twitter at
@PhuketGazette
for the latest national news updates.
Country lost B20bn revenue from untaxed luxury cars
The Nation / Phuket Gazette
PHUKET: Untaxed luxury cars probably cost the country more than 20 billion baht in lost revenue, according to the Department of Special Investigation (DSI).
DSI chief Tharit Pengdit made the estimate based on the assumption that more than 8,000 luxury vehicles in the country had been or were about to be registered illegally.
A total of 5,834 registered luxury cars were suspected of getting their papers through a tax-evasion process. Some 3,000 others were in the process of receiving registration papers through a system officials said was illegal.
Major Sukchart Sasomsap reported himself to the DSI last night, after a licence plate number that he once owned was linked to an alleged tax-evading vehicle.
Sukchart is a son of Labour Minister Phadermchai Sasomsap.
A DSI source earlier suggested the tax-evading scheme involved politicians or persons with political connections.
Many luxury cars were smuggled into the country, but were later registered under claims they were imported as auto parts and re-assembled later.
Tharit said Thailand has no facility to reassemble super cars. Therefore, super cars that have been registered as reassembled in Thailand must have used false documents.
The DSI will today search four facilities that have been identified as places where auto parts are assembled into super cars.
"But from information we have received, these places do not have the technology to assemble luxury cars. They are just godowns," he said.
The DSI will today meet with the Land Transport Department, the Excise Department, the Customs Department and the Central Institute of Forensic Science to discuss tax-evading vehicle schemes.
The imported luxury cars are usually subject to a tax rate of between 200 and 314 per cent. Using certain illegal methods, the tax rate can be reduced to just 30 to 50 per cent.
The issue came under the spotlight after some luxury cars in a trailer caught fire in Nakhon Ratchasima while they were on their way to Si Sa Ket last week. Nobody has stepped forward to claim ownership of the vehicles.
One licence plate found among the burned cars allegedly had a link to Sukchart.
A senior policeman, Colonel Panu Buranasiri said some government officials must have been involved in the tax-evading scheme because relevant documents appeared genuine.
He is now looking into a request to retroactively register seven luxury cars in Si Sa Ket, and a case in Nakhon Ratchasima," Panu said.
Transport Minister Chadchart Sittipunt also ordered a probe into the Nonthaburi Transport Office after statistics showed that up to 2,741 reassembled luxury vehicles were registered under its jurisdiction.
Meanwhile, Industry Ministry spokesman Nattapon Nattasomboon said there were 89 entrepreneurs registering themselves as car reassemblers. "But it seems only 10 have really operated their reassembling lines," he said.
"If they don't have the reassembling lines, they will face a maximum fine of Bt200,000 and/or a jail term of up to two years," Nattapon said.
He added that the Thai Industrial Standards Institute (TISI) would work with the DSI in taking action against those behind reassembled vehicles that did not undergo TISI inspections.
"We plan to investigate reassembled motorcycles, too," Nattapon said. He believed there were about 1,000 such motorcycles in Thailand.
Keep checking the Phuket Gazette's
Thailand News
section, join our
Facebook fan page
or follow us on Twitter at
@PhuketGazette
for the latest national news updates.
Injured man dies after cop tells ambulance to move
The Nation / Phuket Gazette
PHUKET: A man seriously injured in a motorcycle accident y
— Phuket Gazette Editors
Keep in contact with The Thaiger by following our
Facebook page
.
Thais go bananas over freak plants in pursuit of lottery numbers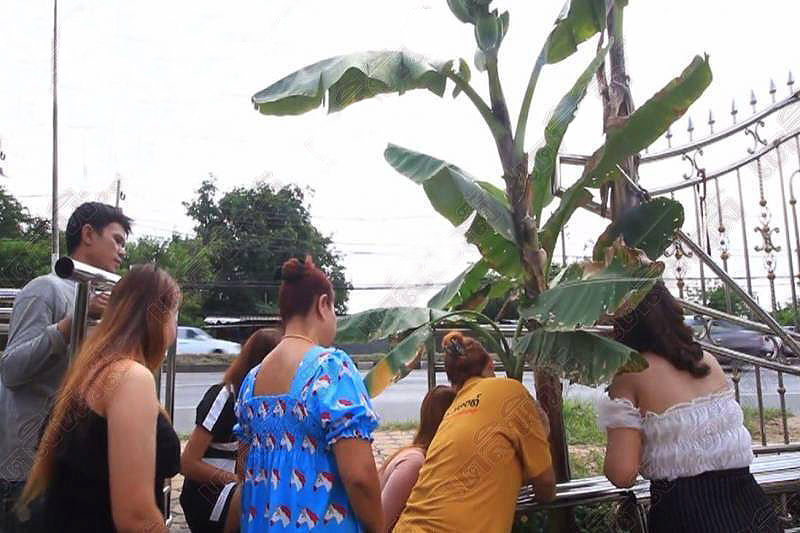 PHOTOS: Daily News
The answers are in the banana leaves.
Thai people LOVE playing the lottery (and gambling generally). In fact they're BANANAS about the twice-monthly lottery (it was drawn again today). Daily News has reported about two unusual banana trees growing in front of a shop in Klong 4 Pathum Thani, just north of Bangkok. The trees did not have blossom and on one plant two bananas were pointing skywards. On another there was a whole bunch pointing up into the sky.
There was a steady stream of the faithful lighting incense, praying and rubbing powder on the trees to get lottery numbers. One group thought '542' was the magic numbers and a path to riches (we're not sure how they came to this conclusion). 53 year old Surachai says the trees had been growing for a few months and that he'd never seen anything like it before.
An unnamed agricultural expert suggested that there was probably something wrong with the banana plants. Trees and malformed animals are a favourite source of inspiration to select numbers for the lottery, as are numbers of houses and vehicles involved in events where people experience "miracle" escapes from danger, or even bizarre accidents.
SOURCE: Daily News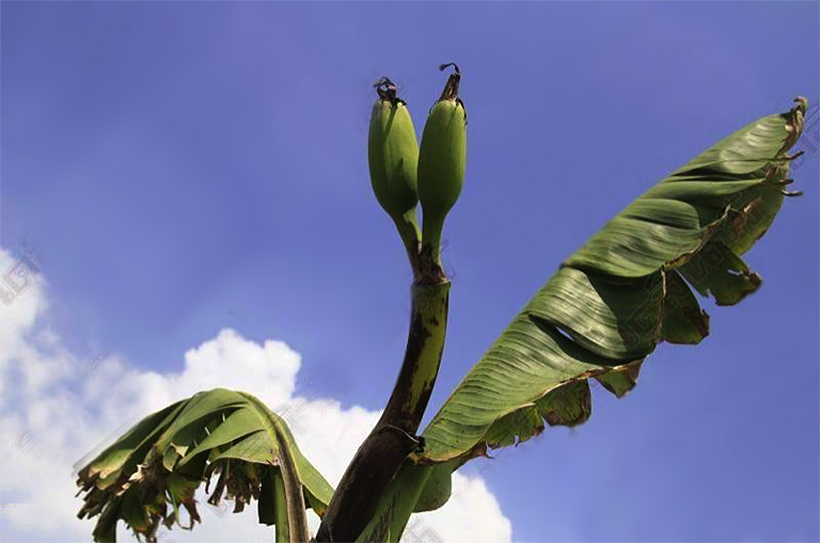 Keep in contact with The Thaiger by following our
Facebook page
.
Clean Up to the Countdown – Crackdown on illegal software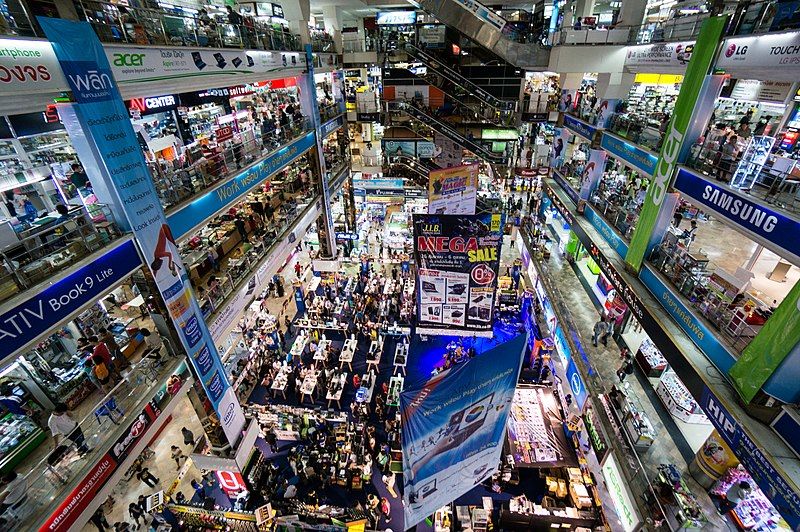 PHOTO: Pantip Plaza, Bangkok
The Clean Up to the Countdown campaign aims to encourage top executives to legalise their corporate software before midnight on December 31, 2019."
BSA The Software Alliance is partnering with Thai police and chief executives on a campaign to crackdown illegal software in the workplace by the end of 2019. Many companies still use illegal, pirated or copied computer software.
This campaign will target 10,000 companies across Thailand that are thought to be using illegal software. This includes corporations in a variety of business sectors, such as manufacturing, construction, banking and finance, engineering, architecture, media, design, IT and healthcare. Many of these companies are known users of software, but lack license agreements from software providers.
The Nation reports that the BSA is working with police to ramp up enforcement against corporations using illegal software and has already helped identify nearly 10,000 companies in 10 provinces suspected of using illegal software.
The Economic Crime Suppression Division wants to see business leaders take a proactive approach to cleaning up their corporate software assets so that they can enter 2020 fully legal and compliant. From now until the end of the year, it will continue to raid companies suspected of not complying with Thai laws protecting software copyright.
While ECD enforces the Thai laws, BSA is contacting thousands of corporate leaders in Thailand to offer guidance and advice in addressing illegal software use in the workplace.
BSA Senior Director Tarun Sawney believes that some CEOs may be aware their company is using illegal software and are wary of investing in genuine software.
"But there are other CEOs whose companies have hundreds or thousands of PCs, who simply may not be aware of the type of software running on their corporation's PCs, and whether it is legal or not."
"BSA wants to help CEOs do the right thing but this requires that CEOs take a hands-on approach to addressing the risk of using illegal software in business operations. Our advice is that CEOs treat the risk of illegal software with the utmost importance. This means being hands-on and proactive. CEOs can and should control this risk factor."
The solution, according to the software industry, includes a better effort by CEOs at self-policing their own use of software by corporations in Thailand. The Clean Up to the Countdown campaign is a part of Legalize and Protect initiative launched earlier this year. So far, the initiative has helped thousands companies in Thailand legalize their software assets and protect data from malware and hackers.
SOURCE: The Nation
Keep in contact with The Thaiger by following our
Facebook page
.
Thai Airways must modify rehabilitation plan to survive: Airline President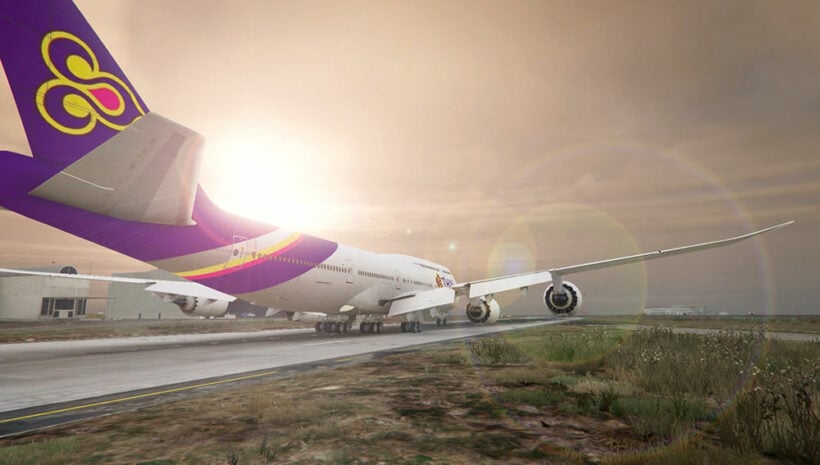 PHOTO: gta5-mods.com
"Thai Airways will have to modify its rehabilitation plans to survive in the face of tight competition." This frank admission by the airline's president Sumet Damrongchaith.
The national carrier is now carrying a total debt of over 2.45 billion baht and losses of more than 20 billion, despite being able to reduce its debts by 48 billion baht over the past five years.
Sumet says the first step will be to restructure the airline's management and finances as well as reconsider its plan to spend 1.5 billion baht on 38 new aircraft. He admits the biggest problem is that Thai Airways has low capital but a high debt-to-equity ratio of eight times.
In order to maintain its competitiveness, the carrier will have to reduce its debts versus assets and boost its working capital with support from the ministries of Transport and Finance. Hence, it plans to borrow approximately 3.2 billion baht in fiscal 2020 in line with the budget limit set by the Office of Public Debt Management.
This loan will be taken to support the airline's investments as well as for its working capital, to update equipment and maintain existing aircraft, but will not be used to repay old debts.
The Nation also reports that the airline is also concerned about maintaining its liquidity because at the end of June this year, its revolving credit line stood at 13.4% of the total revenue forecast for 2019.
Sumet admits that, though the original rehabilitation plan has a set framework, the situation has now changed due to the appreciation of the baht, so in order to achieve goals, the work method has to be redesigned, such as finding a way to procure more passengers.
"We are now in the process of analysing new markets."
Meanwhile, Thai Aiways' board chairman Aek-Niti Nitithan-Praphas says the board is reconsidering plans to procure a new fleet taking into consideration the state of the global and domestic economies as well as the US-China trade war.
"The growth of the tourism industry and the airlines' financial status needs to be reviewed in line with strong competition and routes that are no longer popular. It's better to carefully revise the plan instead of exposing the airline to greater risk. The target should be reduce expenses by 20%."
Meanwhile, Thai Airways aims to boost the sale of tickets, find ways of increasing online shopping of duty-free goods and reducing unnecessary expenses by 10%without affecting the quality of service in the last three months of 2019.
The airline is also negotiating the option of cutting down overtime expenses and is looking into curbing losses incurred by it's semi-budget offshoot Thai Smile by increasing its flying hours to 10.5 hours daily. These steps are expected to help the airline reach breakeven point in the short term.
The airline is also considering long-term goals such roping in more passengers by offering greater benefits to Royal Orchid Plus members, focusing on digital marketing, retiring non-performing assets as well as increasing revenue from related businesses such as kitchens and aircraft repair centres.
SOURCE: The Nation
Keep in contact with The Thaiger by following our
Facebook page
.