Thousands to run Laguna Phuket Marathon this weekend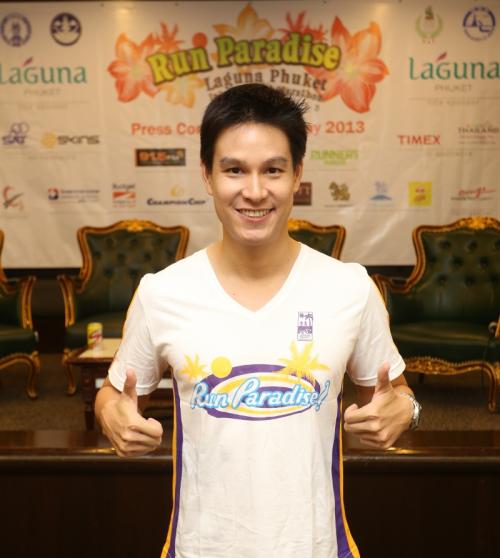 PHUKET: Runners and walkers of all ages and abilities will take to the roads of Phuket on Sunday morning when the eighth annual "Run Paradise" Laguna Phuket International Marathon (LPIM) once again celebrates the joy of running and pursuit of fitness in a family-friendly carnival atmosphere.

This year the line-up of more than 4,000 Thai and international participants from 45 countries – aged from 13 to over 80 years-old – will set off on a variety of distance courses to the inspiring sound of LPIM's specially commissioned "Run Paradise" theme song. Competitors will be led by LPIM's Charity Ambassador TV actor Krittapas 'Kritt' Sakdidtanon on the half marathon course, they'll all be aiming to help raise 1 million baht for Laguna Phuket Foundation's latest 'Run for Our Kids' initiative to support its various Developing Sustainable Schools programs in Phuket and neighboring provinces.

With a full 42k marathon starting at 4.30 am; 21k half marathon; 10.5k run; 5k 91.5FM Community Walk and 2K children's run, LPIM offers something for everyone – with scenic courses winding through the picturesque Laguna Phuket resort and further afield past rubber plantations, alongside beaches and through local villages.

The honor of oldest LPIM competitor this year goes to 84 years-old Thai female Chanita Kumarvut in the 10.5k run.

The full marathon will also see LPIM's oldest male competitor – British retiree Robin Wilson, aged 79, making his third appearance in the event, alongside the oldest woman in the 42k, 75 year-old Kimiko Sakat of Japan.

Also in the full marathon is 63 year-old British company director Dougie Tobutt, who has completed 120 marathons in nearly 50 countries – while 27 year-old fellow Brit, financial adviser Kate Jayden, will be running the 42k during her honeymoon. LPIM will be her 37th marathon – her 22nd in 2013 and 33rd in the space of 12 months.

2012 Champion Danchai "Dan" Prangkong, aged 30, of Surat Thani returns to defend his full marathon title which he won in a time of 2:49:33 last year.

Thailand has the oldest and youngest competitors in the half marathon, with 18 year-old Seksan Khakhuen and Nattanan Pramuanpornsatid, the youngest male and female alongside oldest male, 77 year-old Jaran Kaphueng and oldest female, Tae White, aged 64.

Also in the half marathon is 63 year-old Glenn Feagle of the USA – who has competed in every LPIM – making his eighth start at the event.

The 10.5k run features a spectrum of ages. The youngest males are 13 year-old Australian Rohan Sriram – son of Banyan Tree Phuket's general manager – Supat Sudjid of Thailand and Singaporean Woon Shi Jie, together with youngest female 13 year-old Wan Aida Zainal of Malaysia. The age range extends right up to oldest male Putthipong Koocharoenthavorn of Thailand, aged 64, and LPIM's oldest competitor, 84 year-old Chanita Kumarvut.

Laguna Phuket itself is also well represented with more than 360 staff members taking part, including most hotel general managers.

"We love the way that this event brings runners of all ages from around the world here to enjoy our beautiful environment and to compete together with our local community, Laguna staff and running clubs from all over Thailand," said Debbie Dionysius, Laguna Phuket Assistant Vice President of Destination Marketing.

"Around Laguna we see our dedicated colleagues and local residents running every day during the weeks leading up to this weekend, and Phuket as a whole seems to truly enjoy the marathon buzz that's created every May and June.

"This year we've ramped up that buzz with our own 'Run Paradise' marathon theme song, which we hope will inspire all our runners to enjoy the whole event and achieve even more."

Although LPIM is firmly focused on the fun of running, serious full marathon contenders will have their sights set on cracking the course record of 02:33:51, set in 2011 by Russian whirlwind Vsevelod Khudyakov.

But with most content to enjoy running in a tropical paradise, there's a special chance to relax and celebrate achievements in style after the race – at a "Post-Marathon Chill-Out" pool party staged at Angsana Laguna Phuket's stylish XANA Beach Club.

Scheduled from 1.00-6.00pm with free admission to all, the party will feature a seafood BBQ buffet for 950 baht nett per person, including a glass of house wine, a Singha beer or a soft drink.

Entertainment will be provided by top UK DJ Jeremy Healy and Phuket's DJ Nemo Cools, who will play chilled-out beats by the pool to help runners and supporters unwind.

Last minute race registrations are available in the Marathon Expo at the Y-Junction site close to the entrance of Outrigger Laguna Phuket Beach Resort on Friday June 7 from 1pm-6pm and on Saturday June 8 from 10am-5pm. Registrations for the 91.5FM Community Walk are available right up until 7.30am on Sunday morning before the start at 8am.

For more information about LPIM, click here.


Keep in contact with The Thaiger by following our Facebook page.
Never miss out on future posts by following The Thaiger.
2 shot dead at Phuket Bus Terminal Saturday night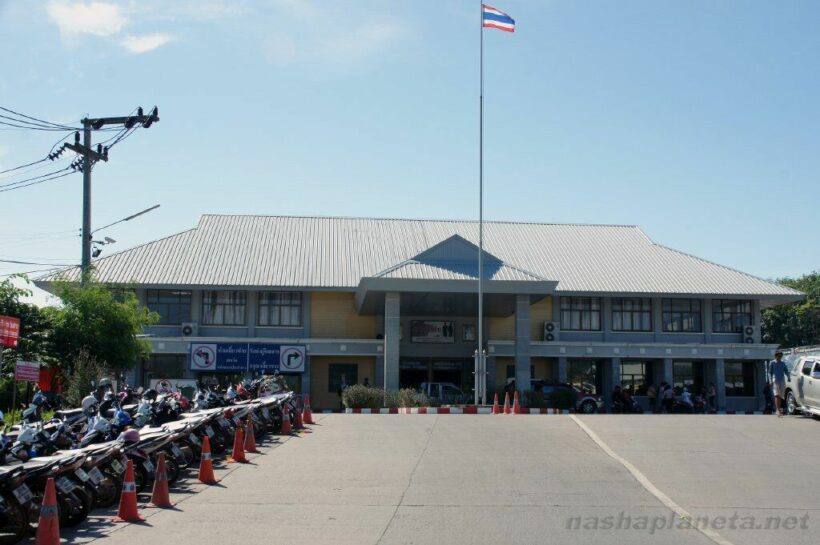 Police say 2 men were gunned down at the Phuket Bus Terminal by a colleague at the terminal along the stretch of Thepkasattri road heading into Phuket Town last night. The incident happened at about 10:15pm with the local police chief arriving along with medical staff from Vachira Hospital shortly after the incident.
60 year old Wian Iadchuthong, the alleged gunman, was waiting to surrender at the scene when police arrived. Police say Wian appeared to be drunk and told them he had a serious argument with the 2 men and decided to take their lives with the gun. Police say they found 50 year old Yod Sae Lee lying on the ground in front of a taxi service stand, badly wounded. He was given CPR before being rushed to Vachira Hospital where he was pronounced dead.
54 year old Prakob Chuthong was also found lying dead by the counter of a 24 hour car park service kiosk. Police say he had been shot 2 times, once in the left side of his head and once in his left rib cage, according to Bangkok Post.
Witnesses say before the shooting, Wian was quietly drinking alone. But after getting drunk, he walked to the counter of the car park service kiosk and allegedly fired 2 shots from a 9mm gun at point-blank range, killing Prakob instantly. Wian then ran towards Yod, who was sitting in front of the taxi service stand. Yod saw Wian coming at him with the gun and he ran away to 1 side of the terminal building, only to be intercepted by Wian who allegedly fired 5 shots. Yod was hit 1 time in the head, 2 times in the torso and 2 times in the legs. Yod was also rushed to Vachira Hospital where he later died.
An initial police investigation found that the 3 were close colleagues at the workplace, but often engaged in heated fights over motorcycle taxi and taxi services at the bus terminal.
SOURCE: Bangkok Post
Keep in contact with The Thaiger by following our Facebook page.
Never miss out on future posts by following The Thaiger.
Phuket lifts mandatory quarantine restrictions for 'high risk' arrivals. But were they ever applied?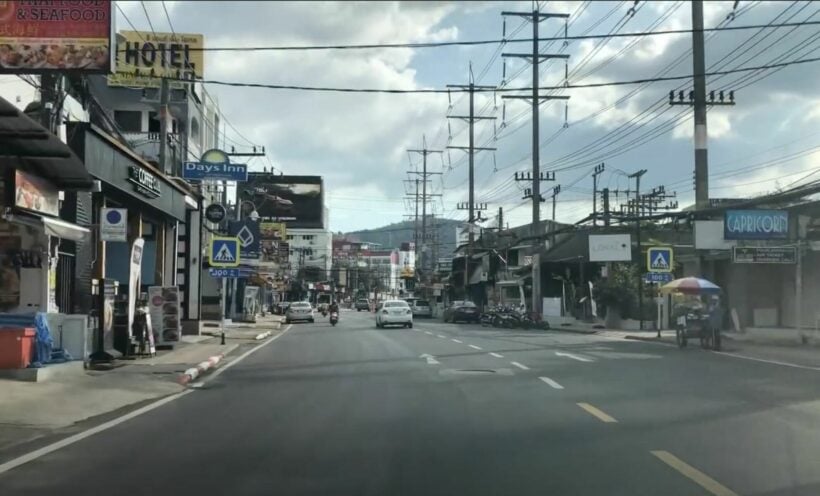 Culminating 2 weeks of mass confusion over the apparent mandatory self-quarantine for arrivals to Phuket from Bangkok and other high risk provinces, Phuket's provincial communicable disease committee has agreed to lift the mandatory 14 day quarantine "to help boost the local economy hit by the Covid-19 pandemic".
But for the vast majority of arrivals from Bangkok (DMK and BKK) to Phuket there wasn't even any mention of quarantine. Over the past 2 weeks, since Phuket's Governor released a 3 page announcement about new restrictions for the island, people have mostly been coming and going as usual. The only additional impediments were all arrivees having to download and fill in the Mor Chana app and registering with gophuget.com.
In 2 weeks not a single person has reported to The Thaiger that they had been forced to self-quarantine. Last night, when checking in at Suvarnabhumi airport for a Thai VietJet flight to Phuket, the person at the Check-In counter told the passenger (we'll call them Mic to protect their identity) they would have to serve 14 days in state quarantine upon arrival in Phuket. Mic, surprised, asked for some sort of confirmation of this from airline management or information from the Phuket Provisional officials. None was forthcoming. Nothing more was said or communicated to the passengers.
When the plane landed in Phuket officials checked that passengers had completed the Mor Chana app and scanned their phones after they'd completed the gophuget.com registration. And that was it. No mention of quarantine.
The situation has been repeated by other Thaiger staff over the past 2 weeks as well, but without any mention of quarantine during the check-in or boarding procedures with various airlines. In all cases they flew from Suvarnabhumi or Don Mueang airports.
Phuket's Governor Narong Woonciew says the decision to ease the Covid-19 restrictions for visitors followed calls from the business community seeking to lure visitors to Phuket. (The Thaiger wonders if any of these officials had actually travelled over the past 2 weeks)
Local businesses met with provincial authorities on Friday proposing an end to the mandatory quarantine period "for people travelling from certain high-risk areas" in the hope of "stimulating the tourism industry". The proposal was less about stimulating and more about raising the industry from its current flatline.
But whatever mandatory quarantine they were asking to be lifted appears to be have been, at best, loosely applied anyway.
Phuket has has a triple hit. The first when the borders were closed in April and the international airport closed. The second was when December arrived, the start of the busy tourist high-season. The third was the new restrictions added 2 weeks ago in response to the 2nd wave of clusters that started on December 20, tripling the total number of Covid infections in the country in just over a month.
According to Bangkok Post, Sarayuth Mallum, president of the Phuket travel industry council, says… "strict disease control measures remain necessary to protect local people and tourists from contracting the virus".
Somehow, the mandatory quarantine requirement instructions never reached the airport officials. But, for now anyway, the "restrictions" have been lifted anyway. What was you experience arriving in Phuket over the past week? Were you asked to conduct a mandatory 14 day self-quarantine?
In the meantime the struggling domestic airlines have been forced to massively cancel or reschedule flights. Over the past 2 days most airlines only had 1 or 2 flights to and from Phuket and Bangkok, down from the 4 – 10 daily flights some airlines were offering.
More about the Mor Chana App here…
More about the direct effects on the island of Phuket…
SOURCE: Bangkok Post
Keep in contact with The Thaiger by following our Facebook page.
Never miss out on future posts by following The Thaiger.
Phuket national park officer fired over peeping Tom incident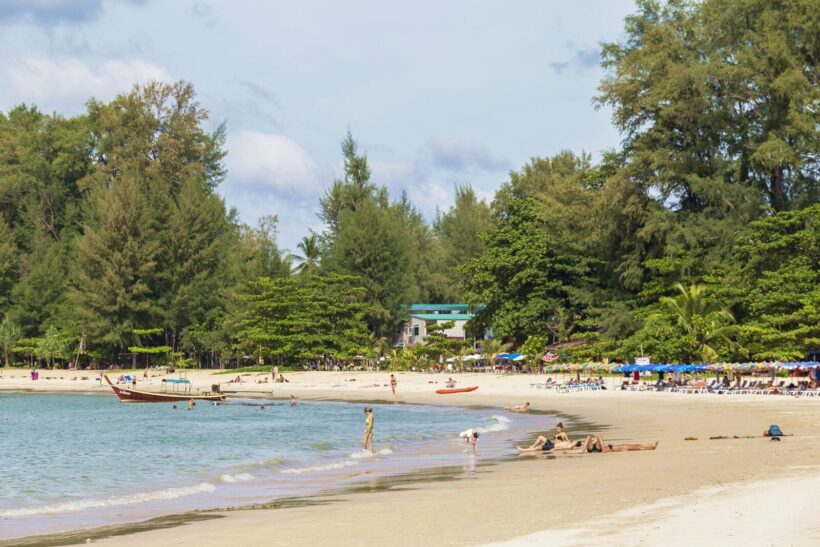 A national park officer has been fired after being accused of spying on a woman in the public toilet on January 17 at Phuket's Sirinath National Park. 28 year old Abdulrama Mahaderi, was accused by a woman named Sopita and her boyfriend Panupong Rungrueng of climbing a wall that separates the men's and women's sections of the toilet at Nai Yang beach in order to look at Sopita. Abdulrama allegedly also had his mobile phone in his hand.
Sirinath National Park Chief Pramote Kaewnam confirmed that an investigative committee had spoken to witnesses and determined that Abdulrama was guilty of "misbehaviour and improper actions."
Pramote confirmed that Abdulrama's employment contract was then terminated, effective last Wednesday, 3 days after the incident allegedly took place. On its Facebook page, the Sirinath National Park made a post about the incident.
"It has caused disgrace to the Department of National Parks, Wildlife and Plant Conservation and affected the image of the overall department."
Sura Lertthaisong of Sakhu Police confirmed that Abdulrama would be facing charges and that he was currently investigating whether a charge of "bullying in public" under Section 397 of the Criminal Code would be appropriate.
Abdulrama had previously posted on the official Sirinath National Park Facebook page that his understanding was that no charges would be pursued by Sopita and Panupong.
"The tourists told me that they did not want to press charges. They just told me that they did not want me to do anything like this again."
But after Panupong posted a photo of Abdulrama, detailing his alleged indiscretion on social media, others came forward with similar accusations.
"One group of women said that they were also spied on by this man on the toilet wall 2 months ago, but they did not report it and did not press charges – and the truth faded away as if nothing ever happened."
SOURCE: The Phuket News
Keep in contact with The Thaiger by following our Facebook page.
Never miss out on future posts by following The Thaiger.