Thailand News: 3 monks killed in UK; Warning towers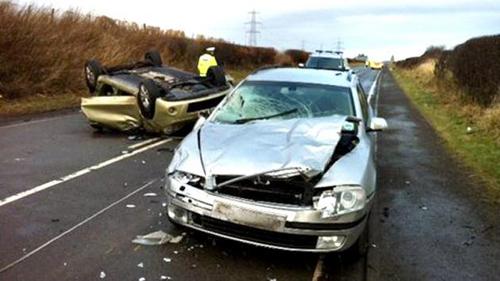 PHUKET MEDIA WATCH
– Thailand news compiled by Gazette editors for Phuket's international community
Three monks killed in tragic UK car crash
The Nation / Phuket Gazette
PHUKET: The Thai consul in London is visiting two Thais who survived a head-on car crash yesterday in Scotland in which three Thai monks were killed, the Foreign Ministry says.

One of the victims was from Wat Mahathat in Bangkok and residing in a temple in Wales. The second was from a temple in Scotland and the third from a temple in London.

Police in Scotland are investigating the incident and the bodies will be sent to the temples when the investigation is completed.

The three monks were killed yesterday in the east of Scotland when their car crashed head-on with a vehicle travelling in the opposite direction, the BBC reported.

The monks were passengers in the back seat of the Nissan Note, when it crashed with a Skoda Octavia driven in the opposite direction about 2km south of Pathhead in Midlothian, just after 7.30am local time. The Nissan driver managed to pull herself free, but the front-seat passenger had to be cut out of the wreckage.

The Skoda's driver was also taken to hospital, but did not suffer serious injury. The road was closed near the scene of the crash to allow police to carry out an investigation.

The BBC quoted Inspector Simon Bradshaw of Lothian and Borders Police as saying: "This is a tragic incident, and we are currently in the process of carrying out inquiries in order to establish the full circumstances of the collision.

"At this time, I am appealing to anyone who noticed the gold coloured Nissan Note or the silver Skoda Octavia on the A68 this morning, to get in touch."

Warning towers "useless"
The Nation / Phuket Gazette
PHUKET: Crippled by robberies and inadequate maintenance, tsunami warning towers in some provinces in the South may not be able to send out an alarm when needed.

"I found that several towers were in poor condition, with thieves having stolen loudspeakers and other equipment. The early-warning system in Ranong may not work properly," Watchara Thirarattanangkoon said yesterday in his capacity as chairman of the Foundation of National Disaster Warning Council's Ranong branch.
There are 13 warning towers in Ranong, one of the six southern provinces hit by the 2004 tsunami.
"Locals are now worried," said Wichai Sricharoen, chairman of the Bang Hin Tambon Administrative Organisation. Bang Hin is in Ranong's Kapoe district.
Wichai said the locals wanted relevant authorities to repair the towers and ensure they are in working condition.
"Local administrative bodies cannot do much because the signal is linked to the central system," he said.
He also complained that the signboards were quite confusing and people might not be able to find safe evacuation routes in times of emergencies.
Samniang Maneerat, acting chief of Ranong's disaster prevention and imitigation office, said a meeting would be held to identify clearly evacuation spots in the province.
Similar problems exist in Trang as well.
"I think the country is just 50 per cent ready to deal with tsunami risks," Parkpoom Wimantirawat said yesterday on behalf of the Andaman Foundation's Trang branch.

Living in the shadow of fear
The Nation / Phuket Gazette
PHUKET: In the wake of repeated attacks on their peers, teachers and education officials in the deep South are getting badly demoralised.

"We are in a crisis," one teacher said on condition of anonymity.
He now relies on amulets to give him the courage to go to work while waiting for his transfer request to be approved.
"My school is in the red zone," he said. "Just on December 11, insurgents opened fire on a tea shop located along the route that teachers use every day."
This shooting in Narathiwat's Rangae district killed four people and injured many others.
Since January 4, 2004, when the ongoing wave of unrest erupted in the deep South, people have been living in fear, and security concerns are growing in other parts of the country. The violence has caused huge casualties as well as massive economic damage.
Among the prime targets are teachers and education officials. So far, the country's education sector has lost 124 teachers and 34 officials to the unrest.
As many as 2,444 teachers in four districts of Yala applied to be transferred between 2003 and 2009. This is in addition to the requests submitted by teachers in other parts of the South.
"I am worried and shaken," admitted Thanaporn Maneeprawat.
The 33-year-old teaches at Ban Ta Kam Cham School in Pattani's Nong Chik district. On November 22, her school's director Nantana Kaewchan was shot dead just a few hundred metres away from the compound.
"Buddhist teachers feel they are more at risk," she said.
As a native of Pattani, she has been teaching in the South for years, but says she will never get used to the attacks taking place on an almost daily basis.
She put in for a transfer and it was approved. However, she will still be working in Pattani, though at a different school.
"I've been given the permission to work at a school close to home. That gives me some sort of comfort," she said. "I feel the shorter distance I have to travel, the lower the risk."
According to Thanaporn, fear about their safety has affected teachers' ability to teach and their contribution to extra-curricular activities.
"Two people close to me at work have been attacked fatally, and both times I felt compelled to seek a transfer," she added.
Ban Ta Kam Cham School's acting director Malasen Asan said he too wished to move out of the area, but had to stay put now that the school's director has been killed.
"If I leave, there will be nobody around to run the school. Now there are only three teachers hired on a temporary contract and myself at the school," he said.
Malasen's transfer request has already been approved. "But I can't go. I can't leave the students here without knowing that there is a new school director to take care of them," he said.
Though fear has gripped his heart, his love for children and sense of duty prevails.

Police seize drug lord's assets
The Nation / Phuket Gazette
PHUKET: National police chief General Adul Saengsing-kaew said police in Chiang Mai and Chiang Rai had seized 250 million baht in assets that reportedly belonged to alleged Golden Triangle drug lord Nor Kham.

Nor was sentenced to death by a Chinese court in November for murdering 13 Chinese sailors on the Mekong River.

Adul said two houses in Chiang Mai's Nong Chom area and one house in Chiang Rai's Wiang Chai district were seized, as well as 7 million baht in cash, gold bars and ornaments, furniture and other valuables.

Police said the assets were kept under the names of Nor's right-hand man, Sangkham Jamsa, and Nor Kham's son.

Earlier Adul, in Chiang Mai's Fang district, ordered 1,600 police and state officials in 63 teams to search target locations to crack down on drug gangs ahead of the New Year holidays.
Among 177 criminals detained, police arrested two men, a Loatian and a Hmong, allegedly transport
— Phuket Gazette Editors
Keep in contact with The Thaiger by following our
Facebook page
.
Never miss out on future posts by
following The Thaiger
.
Thailand News Today | German Embassy rally, permanent residency prospect, crowds in Pattaya | Oct 26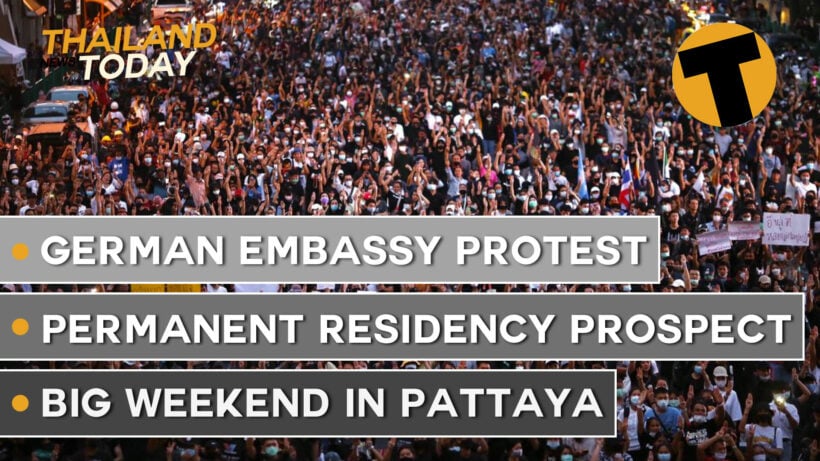 Today's latest news from The Thaiger, looking at the latest in the protests, a surge of crowds in Pattaya and the latest proposals from the Thai government to increase a new stream of revenue.
Permanent residency, changes to quarantine period – Government mulls strategies to revive economy
Thailand's energy minister has outlined a number of new strategies the government is discussing tohelp the Thai economy recover from the fallout of Covid-19 fallout.
Permanent residency for some condo purchases, changes to the mandatory quarantine and incentives for foreign investment are all under discussion.
The Eastern Economic Corridor, the special economic zone covering the eastern provinces of Rayong, Chon Buri and Chachoengsao, continues to eye foreign investors with a number of large infrastructure projects in the pipeline.
Of particular interest in the topics for discussion are that the government is considering offering permanent residency to people buying condos in the Kingdom, provided they don't mortgage, transfer, or sell the units within 5 years of purchase.
In relation to foreign arrivals, he says the government will clarify its plans on any further reduction in quarantine time. He says that if the current 14 day quarantine period is to be reduced, this would only apply to those coming from countries considered "low risk" for Covid-19. It's understood the Public Health Ministry is working on categorising countries into low, medium, and high risk.
Parliament in the middle of a 2 day session to discuss political impasse
An opposition spokesperson opened the special joint session of parliament today with a call for Prime Minister Prayut Chan-o-cha to step down, as anti-government protesters continued to keep up their pressure.
Mr Sompong also called for the release of detained protesters as a goodwill gesture to try and end the current impasse. " He said… The prime minister should be open-minded to the young protesters'demands, and stop delaying the process of writing of a new constitution."
Meanwhile a Palang Pracharath Party MP Paiboon Nititawan defended the PM saying the country needed his leadership to get through the economic crisis and to protect the institution of the monarchy, which was under attack by protesters.
Protesters march on German Embassy in Sathorn Road
Meanwhile protesters gathered at the Sam Yan intersection today at 5pm, near Chulalongkorn University, and marched to the Germany embassy on Sathorn Road, to submit a controversial petition.
Protesters are asking German authorities to look into whether His Majesty the King had violated German sovereignty by exercising his power from German soil. It is the first time a foreign government has been targeted by the anti-governmentprotesters.
Protesters say the intention is to push for the restoration a "truly" constitutional monarchy in Thailand, under law.
A 'spoiler' rally is also underway by government supporters and 'royalists' at Lumpini Park, right in the middle of the march route to the German Embassy.
Protesters massed at the Ratchaprasong intersection in Bangkok last night
Last night crowds gathered at the Ratchprasong intersection, one of the promised locations for a rally in response to Saturday night's refusal of the Thai PM to resign. Thousands gathered, mostly along the Ratchadamri Road, to hear speeches and musical performances.
Messages on some of the banners read "We are the people", "Everyone is a leader", "Thailand is for the people", "Police should protect the people".
Whilst blocking the intersection for 3 hours, with little police presence, the protesters disbanded peacefully just after sunset.
Pattaya springs back to life over the long weekend, more to come
Pattaya, struggling along for the past 7 months with a handful of domestic tourists and Bangkok weekenders, has had its busiest weekend for a long time, albeit a long weekend created by the public holiday in commemoration of King Chulongkorn.
Much of the increased traffic were Thai faces, a big change to the city's old demographic of international tourists and expats.
Tourists flocked to the city for the long weekend which included the Eastern Colorful Food, Culture and Music festival stretching along the Beach Road foreshore.
The focus of the weekend's events was the Beach Road which was visibly busy with locals and tourists joining in the foreshore festival, talent shows, music concerts and local food.
Schools advised to improve online learning in case of second Covid-19 outbreak
Thailand schools are told to get ready for a possible second wave of Covid-19 and prepare to for lockdown measures, just in case, to make sure all children have equal access to education.
A Thai economist warns that the education gap between rich children in urban areas and poor children in rural areas could widen if schools are shut down again and resort to the same online learning measures tried out months ago.
Keep in contact with The Thaiger by following our
Facebook page
.
Never miss out on future posts by
following The Thaiger
.
Expert says all rail crossings should be upgraded after fatal train-bus collision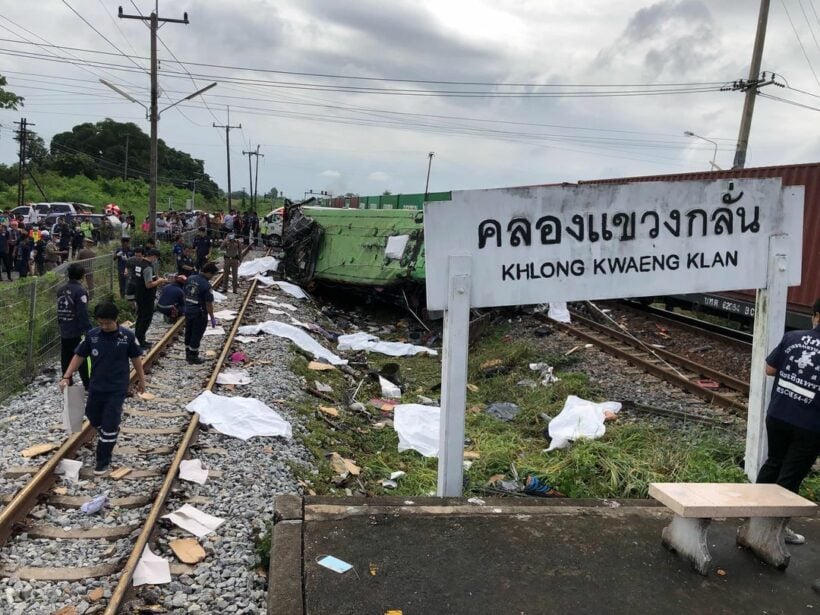 After the fatal freight train-charter bus collision earlier this month, authorities are looking into ways to make the rail crossings safer and to prevent potentially deadly incidents from happening in the future.
An expert in rail engineering says all rail crossings need to upgraded, urgently, while unofficial or illegal crossings should either be permanently closed off or upgraded with the proper safety equipment. Unofficial crossings are those that are used by locals, but are not approved by the State Railways of Thailand.
Chairperson of the Rail Engineering Committee at the Engineering Institute of Thailand, Rattapoohm Parichatprecha, gave suggestions about how to improve the rail crossings after an incident in Chachoengsao. On October 10, a train collided with a charter bus crossing the railway, killing 18 and injuring 44 who were on their way to a merit-making ceremony. Officials say the signal was broken and the crossing didn't have a barrier gate to block traffic.
Then, a passenger train collided with a car, killing a woman and injuring 2 others at a railway crossing in Phetchaburi's Khao Yai district on October 15.
The State Railway of Thailand says an average of 77 railway crossing incidents happen each year, killing an average of 28 people yearly and injuring 74. Some crossings are known as "black spots" where accidents occur more frequently, sometimes up to 4 times a year.
Rattapoohm says all legal crossings upgrade the warning signs and barricades, but warns that revamping the crossings could be expensive. In a previous report, Transport Minister Saksiam Chidchob acknowledged that the State Railways of Thailand's budget to install railroad crossing gates has been cut.
The size of the rail crossing as well as the direction also comes into play, according to Rattapoohm.
"The width of the crossing must not be at least three metres. The road should also cut through the rail tracks in a straight line and not in a diagonal direction which would create blind spots."
He says tree canopies must also be trimmed regularly to prevent branches and leaves from obstructing the view for both train conductors and drivers crossing the railway.
For illegal crossings, Rattapoohm says some can stay put since they are just used by the locals who are familiar with the terrain and know where the blind spots are, but says they should make sure the unofficial crossings stay off Google Maps.
"People outside the areas are unaware of the lurking danger the illegal crossings pose and many just follow directions in Google Map."
SOURCE: Bangkok Post
Keep in contact with The Thaiger by following our
Facebook page
.
Never miss out on future posts by
following The Thaiger
.
Schools advised to improve online learning in case of second Covid-19 outbreak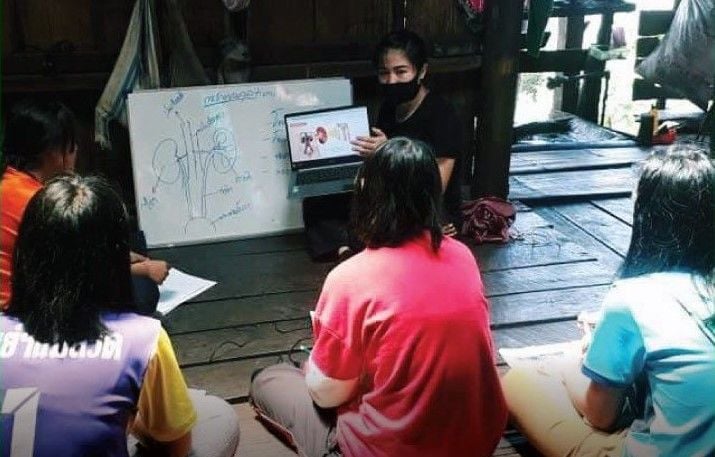 Thailand schools are told to get ready for a possible second wave of Covid-19 and prepare to for lockdown measures – just in case – to make sure all children have equal access to education. An economist warns that the education gap between rich children in urban areas and poor children in rural areas could widen if schools shut down again and resort to the same online learning measures tried out months ago.
In an online seminar called "My school and Covid-19," human development economist Dilaka Lathapitate stressed that school closures and the switch to online learning during the lockdown period led to an increase in the country's education disparity. Dilaka, from the education unit of the World Bank in Bangkok, says Thailand's education system isn't ready for another outbreak.
"The pandemic denied many children, particularly those in rural areas, learning and self-development opportunities."
Thailand tried the "distance learning" experiment during the lockdown, but it was deemed a failure. Many in remote areas had problems like the lack of WiFi, faulty reception and limited to no access to working computers. At one point, hundreds of volunteers were sent out by the Equitable Education Fund teach children in remote areas.
Taking students out of the classrooms and moving to online learning hit poor students the hardest, according to chairperson of the Princess Maha Chakri Award Foundation, Krissanapong Kirtikara. He says those students are often the most in need of comprehensive support.
Thailand isn't ready to implement online learning, Dilaka says. If there was another coronavirus outbreak, the education gap between the rich and the poor would likely widen due to access to technology. Dilaka cited a survey that showed a "digital divide" between children in urban and rural areas.
SOURCE: Bangkok Post
Keep in contact with The Thaiger by following our
Facebook page
.
Never miss out on future posts by
following The Thaiger
.