Thailand News: ASEAN begins to row back on AEC deadline – quietly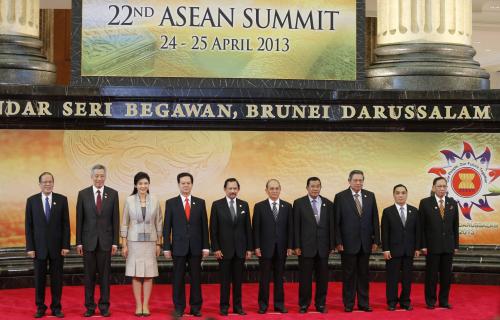 PHUKET MEDIA WATCH
– Thailand news selected by Gazette editors for Phuket's international community
Southeast Asia's 2015 unity dream collides with reality
Reuters / Phuket Gazette
PHUKET: Southeast Asian nations have quietly begun to row back on a deadline of forming an "economic community" by 2015, confirming what many economists and diplomats have suspected for years as the diverse group hits tough obstacles to closer union.
Rather than referring to the end of 2015 as a firm goal, officials at this year's first summit of leaders of the Association of Southeast Asian Nations (ASEAN), whose 10 members range from glitzy Singapore to impoverished Myanmar, prefer to call it a "milestone" to be built on in years ahead.
In so doing, they are bowing to the reality of slow progress and even some regression on politically sensitive goals, such as eliminating non-tariff barriers and lowering obstacles to the free flow of labor in the diverse region of 600 million people.
While failure to meet the ambitious goal, which was brought forward from 2020 originally, is no surprise, it risks undermining ASEAN's credibility at a time when it faces unprecedented divisions over maritime disputes with China.
"Essentially ASEAN's community-building is an ongoing process that will continue even after our 2015 milestones," Brunei Prime Minister and Sultan Hassanal Bolkiah told a summit-concluding news conference on Thursday.
He acknowledged "challenges due to the varying levels of development amongst us".
The summit's final communiqué contained no specific commitment to the 2015 goal, saying that leaders had agreed to "leverage upon ongoing work to establish the AEC", or ASEAN Economic Community.
The problems raise doubts over whether the group, whose renowned "consensus" approach is designed to protect national interests but also slows decision-making, can bridge yawning economic gaps between richer nations like Malaysia and newer, poorer members such as Myanmar and Laos.
"They are a long way off," says Jayant Menon, a senior economist at the Asian Development Bank in Manila, referring to the "Mekong" nations of Laos, Cambodia, Myanmar and Vietnam.
"This kind of exercise – highly ambitious, short timelines – simply works to fracture the organisation further."
Founded in 1967 in the midst of Cold War conflicts, insurgencies and coups in Southeast Asia, ASEAN has become the region's most successful grouping, credited with preventing strife and promoting a surge in trade and investment.
But critics say it appears to be reaching the limits of its integration unless its decision-making and institutional powers are strengthened. The ASEAN Secretariat in the Indonesian capital, Jakarta, less than 1 percent of the staff numbers at the European Commission, a reflection of governments' reluctance to cede sovereignty.
"I think nobody will say that," Philippine President Benigno Aquino told reporters earlier in the oil kingdom of Brunei, where the summit was held this week, when asked if the 2015 goal was now impossible, adding there was much work to be done.
His trade minister, Gregory Domingo, said non-tariff barriers remained the thorniest problem, suggesting that the pace of reform was being dictated by the slowest-moving members.
"We are liberalising on our own, but our liberalisation has to be in sync with others. Otherwise, if we liberalise too fast ahead of others, it will be to our disadvantage."
Complex and unpredictable import standards in some countries – such as the number of bananas required in a bunch – were holding up the liberalisation of agriculture trade, he said.
Signs that the AEC was not going according to plan emerged last September at a meeting in Cambodia when a top official said its completion may be delayed to the end of 2015 rather than the beginning.
Tough steps
Investors and multinational executives are eager for ASEAN to accelerate its integration to give them better access to a big, youthful population and rapidly growing middle class at a time when Southeast Asia is a rare bright spot in the global economy.
But many voice disappointment that progress in harmonizing regulations has not kept pace with the rhetoric and with businesses' own efforts to treat Southeast Asia as one market.
"Frankly, today you're either local or foreign in most countries; there's no 'in-between' when it comes to regulations," Nazir Razak, the chief executive of Malaysia's CIMB bank told Reuters in an interview in February. "It's time we give substance to what ASEAN means, what it means to be ASEAN."
ASEAN has made strong progress in some areas, reducing nearly all import tariffs among the wealthier six members to zero, for example, as it moves towards its goal of becoming a free-trade zone.
Overall, it says it has implemented 77.5 percent of AEC measures, up from 74.5 percent last October. But economists say the remaining 20 percent or so of steps are the tough ones, and that many agreed by ASEAN still face the hurdle of domestic ratification.
While formal tariffs have come down, other barriers to trade remain formidable, such as government protection for sensitive industries and sectors.
Malaysia, for example, has been reluctant to liberalise auto trade barriers for fear of competition from regional car-manufacturing powerhouse Thailand. The Philippines has kept in place heavy restrictions on foreign investors that critics say are aimed at shielding domestic businesses from competition.
Indonesia, Southeast Asia's biggest economy, has taken a protectionist turn over the past year by capping foreign ownership of mines and introducing a 20 percent export tax on metal ores in an effort to boost its industry.
Domestic political pressures have limited steps to liberalise worker migration within ASEAN to a handful of professions.
As ASEAN plods along, it risks being overtaken by more nimble moves as Asian countries strike more favorable free-trade deals with countries globally, adding complexity to a so-called noodle soup of regional agreements.
Several ASEAN countries are aiming to join the proposed Trans-Pacific Partnership, which includes the United States.
"This is pulling in different directions," said the ADB's Menon. "I don't know how this is all going to work out."
— Phuket Gazette Editors
Keep in contact with The Thaiger by following our
Facebook page
.
Never miss out on future posts by
following The Thaiger
.
Thailand News Today | Thai Airways corruption, Southern floods, Border Covid outbreak | Dec 3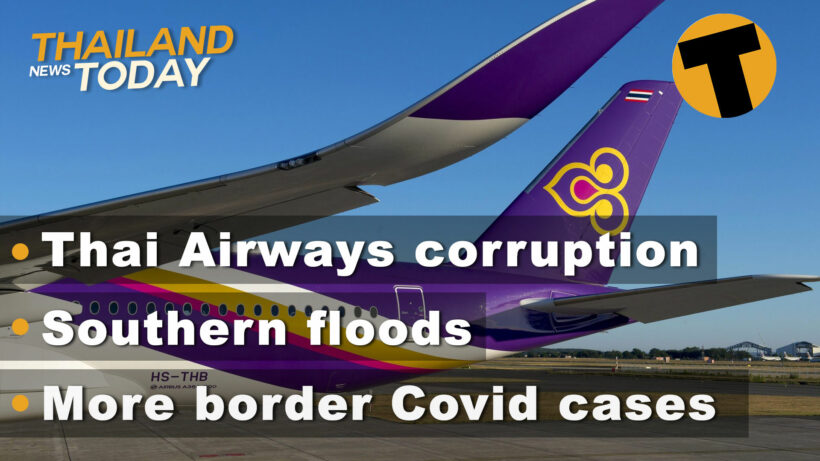 Thursday's edition of Thailand News Today, including the latest in the local cases popping up in Northern Thailand. Thailand's most watched English language news.
20 more people suspected of being involved in corruption at Thai Airways
20 people are now under suspicion of corruption and mismanagement within Thai Airways as accountants unravel the massive losses for the airline, spanning a decade
The news, announced by police and deputy head of the commission investigating the airline, comes as little surprise to anyone who has been following the demise of Thailand's legacy airline. The airline is tackling a debt of around 300 billion baht.
The story follows many other tales of corruption and bad deals that have been part of a larger puzzle that is now being unraveled by accounts and committees who are handling the airlines' bankruptcy.
Now, 20 people are suspected of corruption in 6 different parts of the company's management.
The investigation into alleged corruption at the airline started in August. In September, 18 documents showing evidence of corruption and mismanagement at the airline was submitted to the Finance Ministry, still a major shareholder for Thai Airways.
The airline's decision to buy 10 Airbus A340 aircraft for 100 billion baht in 2004 was catastrophic. The airline lost money on every single flight of these aircraft. All but 1 of them have been decommissioned and stored at the U-Tapao airport.
2 infected Thai women took domestic flights after illegal crossing from Myanmar
2 Thai women, both infected with Covid-19, took domestic flights after entering the Kingdom illegally from Myanmar and bypassing health checks and quarantine.
A total of 10 Thai women have now tested positive for Covid-19 after crossing the border from Myanmar, several having worked in the same hotel and entertainment establishment in the Burmese border town opposite Mae Sai in Chiang Rai.
Health officials are tracking and tracing anyone who could have been in contact with the women, a number well into the 100s. Some have travelled to Chiang Mai and Bangkok.
Thai economists say new local Covid-19 cases will slow tourism recovery
Meanwhile, the National Economic and Social Development Council says that the mini outbreak in Northern Thailand will re-ignite fears of a second wave of infections in Thailand, stifling travel and tourism in the northern cities.
Operators already note that there has been a drop off of bookings and cancellations related to the publicity from the cross border infections. Airline bookings have also dropped off to both Chiang Mai and Chiang Rai.
Government to raise 5-year Elite visa fee by 20%, as foreigners flee Covid countries
As more foreigners opt for one of Thailand's "elite" visas, allowing stays of between 5 and 20 years, and costing anything from 500,000 baht to 2 million, the most popular version is up for a price hike.
The cost of the 5-year "Easy Access" visa will go up by 20% from January, to 600,000 baht.
An additional 2,674 applicants signed up for an elite visa so far this year. That's an increase of nearly 25%, with the scheme generating revenue of 1.6 billion baht.
By the end of September this year, over 11,100 people hold an elite visa in Thailand, as part of 9 different packages offered by Thailand Privilege Card.
Heavy rain wreaks havoc in flood-ravaged Nakhon Si Thammarat
The governor of Nakhon Si Thammarat has put the province on high alert, following 6 days of heavy rain in the southern province.
Nakhon Si Thammarat is directly east of Phuket, on the Gulf of Thailand.
Large swathes of land are underwater after extensive flooding that has affected tens of thousands of people in the region. Floods have been recorded in 351 villages in 15 districts, with some 48,000 people affected.
Heavy rain and flash flood warnings were issued for all southern provinces except Chumphon and Ranong
Keep in contact with The Thaiger by following our
Facebook page
.
Never miss out on future posts by
following The Thaiger
.
5 people killed in Nakhon Si Thammarat flash flooding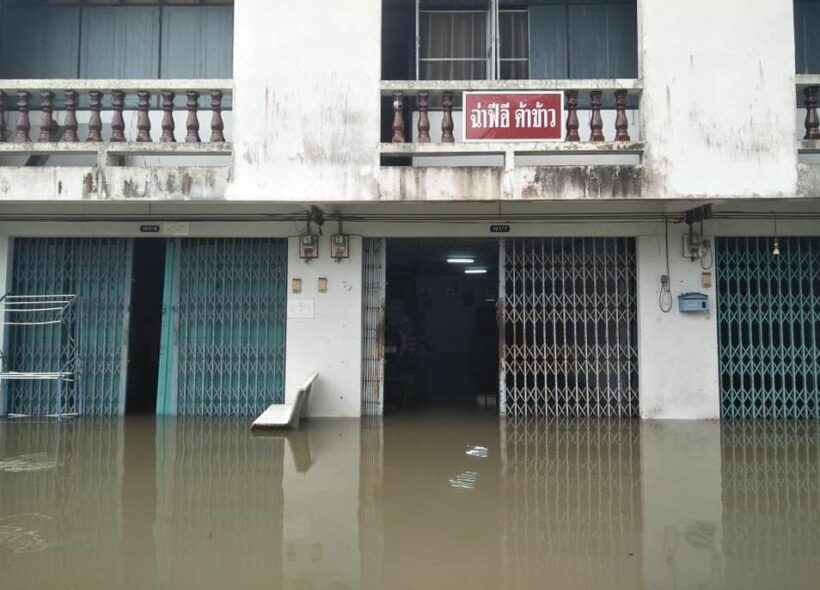 5 people died from the flash floods in Nakhon Si Thammarat after several days of heavy rain, according to Governor Kraisorn Wisitwong. Disaster mitigation officers have rescued locals from several districts who had to evacuate their homes due to the extensive flooding.
The 5 deaths were in the districts Noppitam, Phra Phrom, Chalerm Phra Kiat and Chawang. Thousands of households have been affected by the rising waters. This morning, reports say 942 villages in 19 districts were flooded, affecting more than 180,000 people.
SOURCE: Pattaya News
Keep in contact with The Thaiger by following our
Facebook page
.
Never miss out on future posts by
following The Thaiger
.
4 years until tourism industry gets back to pre-pandemic levels – Finance Ministry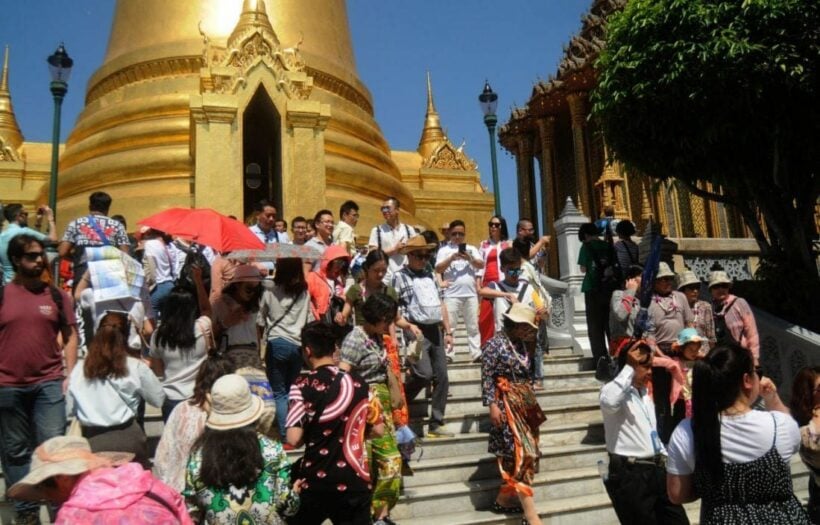 It could take 4 years for Thailand's tourism industry to recover after being battered by the lack of travel due to the coronavirus pandemic, the government's reaction and the economic fallout, according to the Finance Ministry.
While local and international experts project Thailand's economy will continue to recover over the next 2 years, the tourism industry, which directly contributes 12-15% of the country's GDP, is forecasted to take at least 4 years to get back to the pre-pandemic level, if ever. Last year, Thailand had nearly 40 million foreign tourist arrivals, generating 2 trillion baht.
Finance Minister Arkhom Termpittayapaisith says he expects 8 million foreign tourists to arrive in 2021, followed by 16 million in 2022, 32 million in 2023 and 40 million in 2024. But the projections are just broad speculation.
No foreign tourists entered the country between April and September this year. In October, 1,201 foreign tourists were issued Special Tourist Visas for 90 day stays that can be renewed twice, adding up to about 9 months in total. Under the current arrangements there will only be a trickle of tourists coming under the current regime including 14 day quarantine, at the tourist's expense, and lots of paperwork and red tape.
IF Thailand does end up. with 8 million foreign tourist arrivals next year, and the cash subsidy scheme is extended, the country's GDP is expected to expand by 4% to 4.5%, according to the National Economic and Social Development Council.
SOURCE: Bangkok Post
Catch up with the latest daily "Thailand News Today" here on The Thaiger.
Keep in contact with The Thaiger by following our
Facebook page
.
Never miss out on future posts by
following The Thaiger
.