Thai Medical Council warns local men against penis enlargement scams and bogus treatments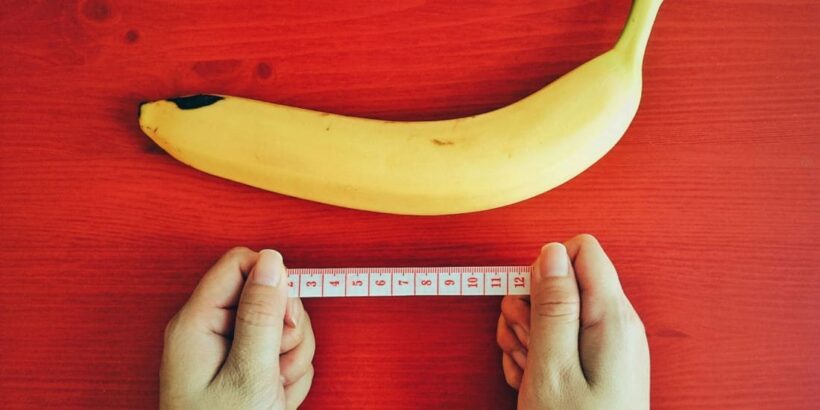 WARNING: This story may make men squirm and some women laugh.
The Thai Medical Council on Facebook is warning Thai men to stop trying to enlarge their penises, especially with DIY treatments. They report that there thousands of Thai men, mostly between 20-30 years, who are injecting themselves with various substances in the hope of ending up with a larger penis. Other completely bogus methods used creams, elastic bands, various pills and potions and some just gruesome looking apparatus (scroll below).
The Council says they can end up suffering skin eruptions, crinkling, and bending of their penis as a result of the bogus treatments. In worst-case-scenarios amputation may be required.
"theplural of "penis" has been suggested to be either: "penises", "penii", or "penes"
They say that Thai men should visit their doctor if they're having erectile problems and not rely on the internet or fake promises to solve any issues they might have regarding size or erectile dysfunction.
The post also mentioned surgical procedures to add, ummm 'length', but warned that they could be drawn out procedures, often involving multiple surgeries with no assurance of success. And they would likely be painful with risks of losing 'performance' as a result.
The medical council says that "size was not important". They said that too many Thai men believe if they they had larger penises they could give more pleasure to their partners.
The post claimed that 97% of Thai men had some form of erectile dysfunction but usually do nothing about it except suffer stress, and that only 3% seek medical help or take advantage of the various medications to improve erectile function.
SOURCES: Thai Medical Council | Daily News | ThaiVisa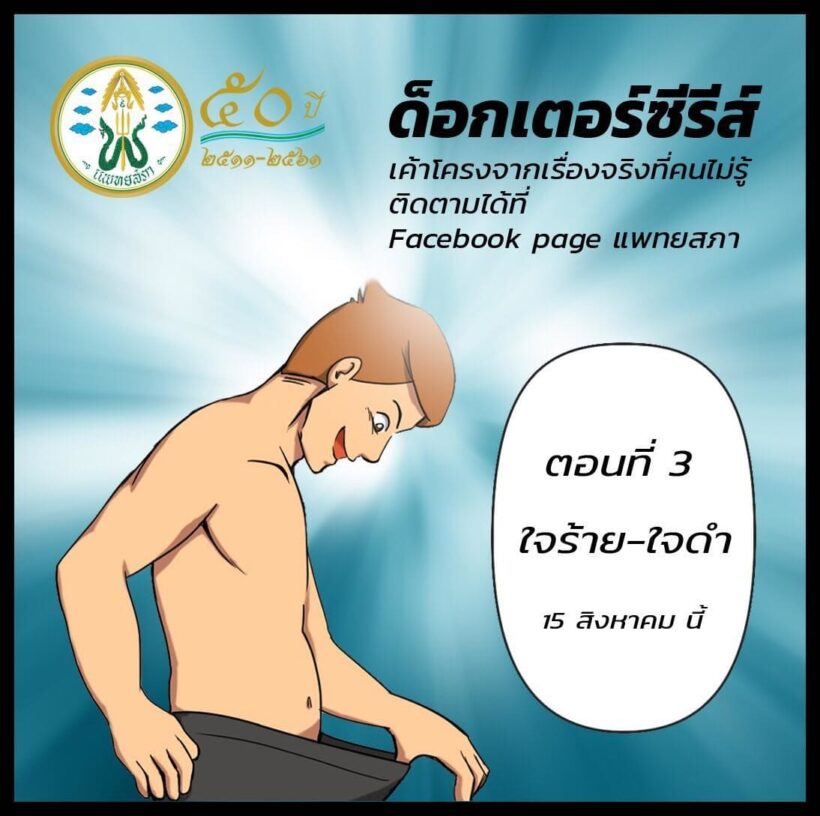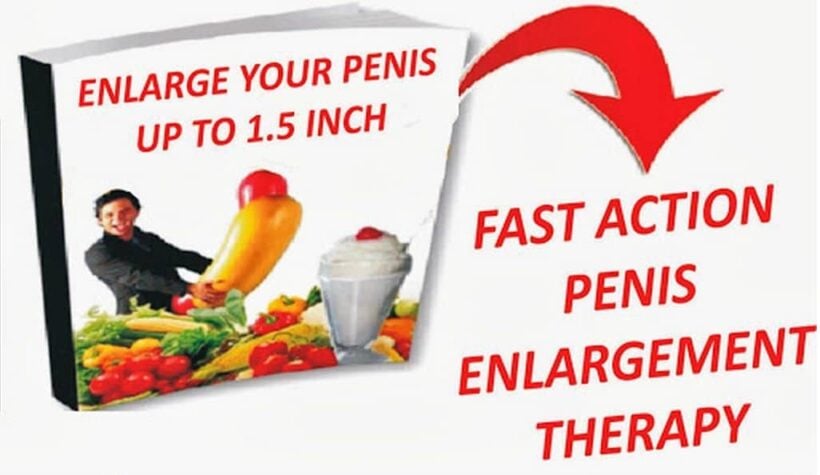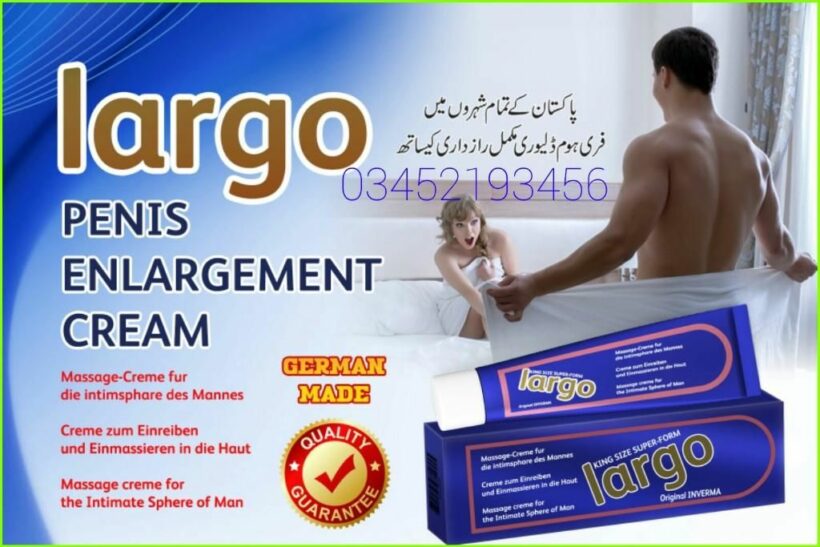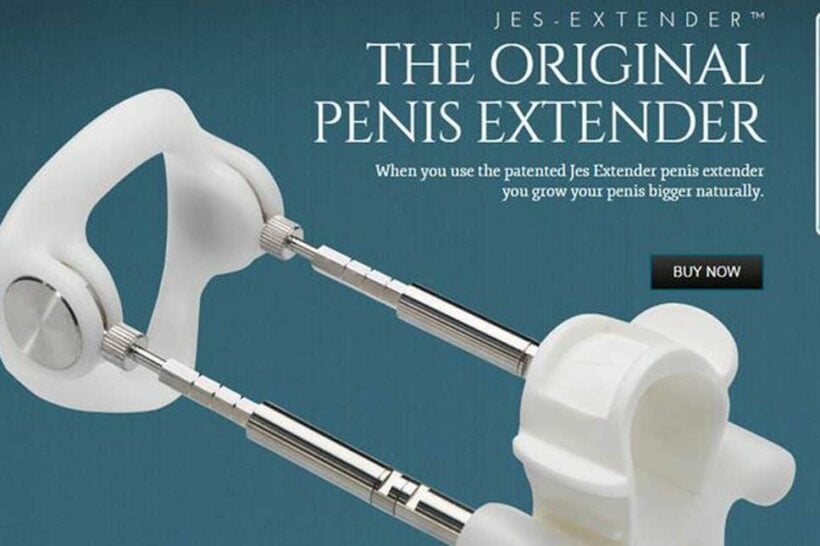 Keep in contact with The Thaiger by following our
Facebook page
.
Never miss out on future posts by
following The Thaiger
.
CCSA to allow sports gatherings, exempt Chinese fruit traders from travel ban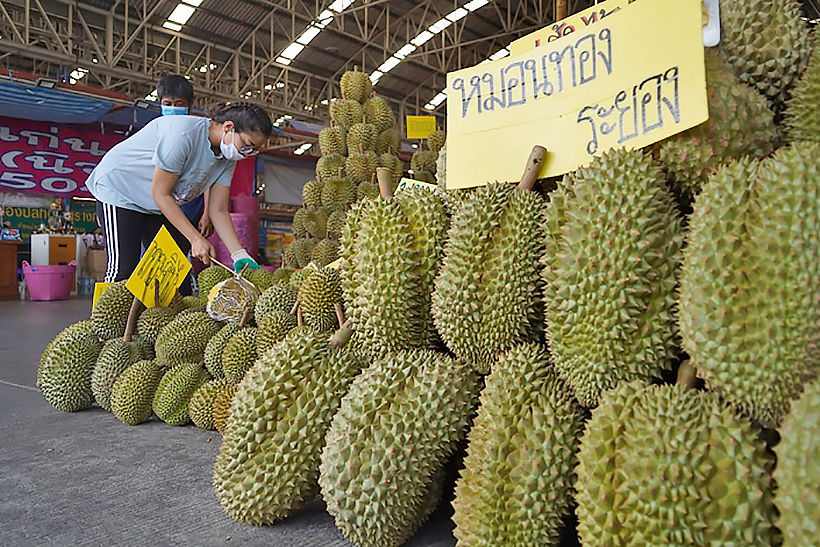 The Centre for COVID-19 Situation Administration announced on Monday that will allow fans to attend sports events, and allow Chinese traders to enter Thailand for fruit export. The CCSA said that as Thailand approaches 80 days without a local Covid-19 transmission, it's believed to be safe for spectators to attend large sports gatherings, although measures will be tighter for events held indoors.
Spokesman Dr Taweesin Visanuyothin also said the CCSA panel has also agreed to allow Chinese traders to return to Thailand, to buy Thai fruits for export, to help Thai farmers.
"However, the Chinese travellers will be subject to strict Covid-19 screening upon arrival and will have to go through 14 days mandatory quarantine at their own expense."
Thailand's exports of durian to the Chinese mainland accounted for 73% of the total export volume during the first 6 months this year, according to a senior government official yesterday. The director-general of the Trade Negotiations Department confirmed that Thai durian exported to China secured over a billion US dollars, or about 31.7 billion baht in sales, accounting for 73% of total export volume during the first half of the year. By contrast, durian exports to ASEAN markets has secured a combined 164 million US dollars in sales, marking just 12% of its total export volume during the corresponding period.
Taweesin also said the CCSA panel has decided to grant full resumption of class attendance in schools, but schools may still opt for online learning.
Restrictions on public transport services, on land and water, will be further eased by allowing buses and boats to operate at full capacity, but passengers must wear facemasks, and other measures will be imposed to ensure safety.
Taweesin says the panel will seek approval for these changes from the CCSA, chaired by PM Prayut Chan-o-cha, at a meeting scheduled for August 21.
SOURCES: Khaosod English | xinhuanet
Keep in contact with The Thaiger by following our
Facebook page
.
Never miss out on future posts by
following The Thaiger
.
No tourists until 2021 – Thailand shuns travel bubbles and general travel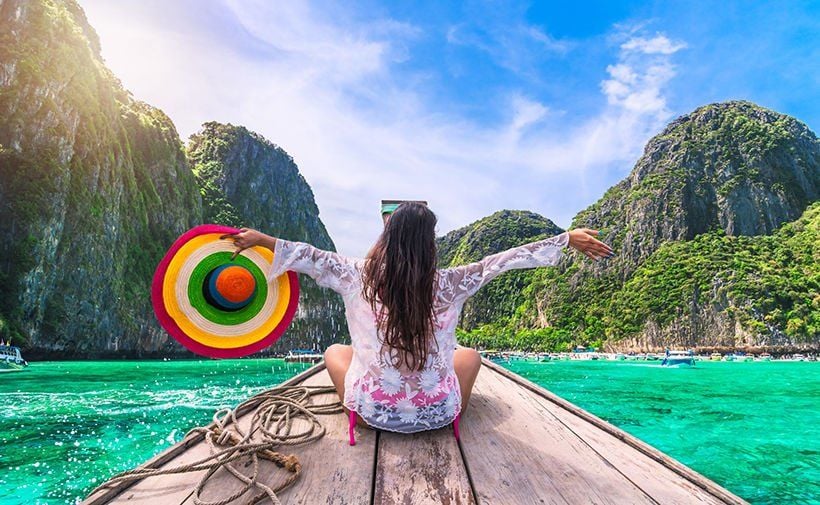 Thailand is currently caught in a number of quandaries that will continue to threaten the economy and stability of the country. Meanwhile the borders remain largely sealed, with the prospect of general tourist travel being pushed forward until at least 2021.
There have been a number of official comments to support the prediction that Thailand's borders will remain closed to general traveller traffic for at least the rest of this year. From the Thai aviation authorities and a deputy governor of the Tourism Authority of Thailand.
At a webinar last week the deputy governor for international marketing at TAT, Chattan Kunjara Na Ayudhya, said there was "no talk of a timeline issued for reopening the country to inbound or outbound leisure travel during weekly Covid-19 national meetings".
He said he doesn't expect Thailand to welcome tourists until at least 2021. He noted that discussions about potential re-openings had been very "risk averse".
"The Christmas period, usually the high season, is in jeopardy and I'm looking horribly even to Chinese New Year in February, which is an iffy proposition at best now. Unfortunately, this is not a rosy picture."
Earlier plans for travel bubbles, with similarly low-risk countries have also been shelved at the moment as some of the potential countries have had recent spikes, including Vietnam, Australia (mostly Melbourne), Japan, and just today, New Zealand.
Its first Covid-19 outbreak in 3 months Auckland, New Zealand's largest city, is back on lockdown. The country went 102 days without a local transmission, until yesterday with the announcement of 4 new cases found in an Auckland home. A further 4 probable cases have been identified today.
New Zealand became the envy of the world after it was able to completely contain local transmission of Covid-19 with a strict nationwide lockdown in April and May. Today, businesses again close around Auckland and chances dwindle of the nation re-opening its borders.
Just yesterday, Thailand's Civil Aviation Authority says there will be no further re-opening of the Kingdom's borders for the time being. Director-General Chula Sukmanop says that any decision to re-open to international air traffic needs to be taken in conjunction with the Centre for Covid-19 Situation Administration.
Meanwhile the list of groups allowed back into Thailand, under strict health measures, has been expanded at the start of August from just diplomats and UN officials, to business people, investors who have an agreement with the government, film crews, some migrant workers, medical tourists, exhibition personnel and the holders of Thailand Elite visas (although there are restrictions on the total numbers). All arrives, including Thais, must spend 14 days in state sanctioned quarantine.
Thai officials are also trying to manage growing unrest amongst activists and students whose protests are growing in size, and attracting undue attention from police. A number of arrests and charges have already been actioned but the government will be keen to settle the situation to avoid any further negative publicity about the country's political situation.
Keep in contact with The Thaiger by following our
Facebook page
.
Never miss out on future posts by
following The Thaiger
.
Malaysia returning vehicles left behind by Thais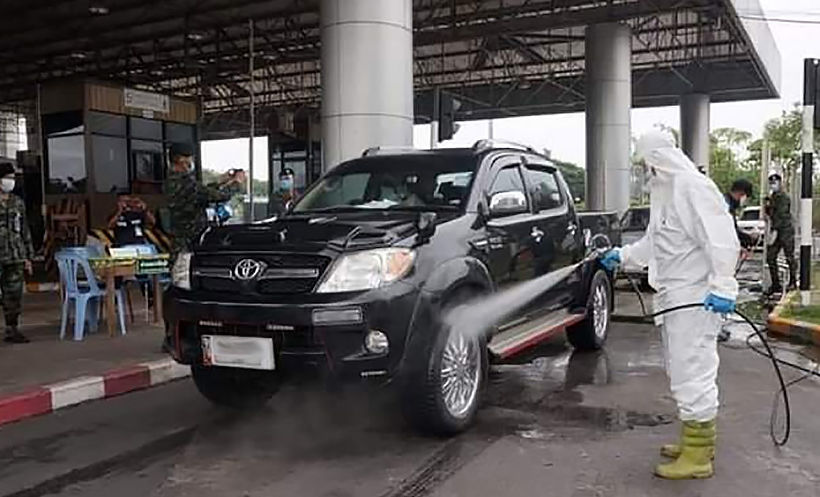 Malaysia is returning vehicles left behind by Thais who left when Kuala Lumpur imposed a lockdown to combat the spread of Covid-19. The first batch was returned yesterday via the Sungai Kolok immigration checkpoint. They were handed over to Thai authorities about 5pm.
The chief of Sungai Kolok district in the southern border province of Narathiwat said Thais living in Malaysia, most of them in Kelantan State, have gradually returned to Thailand, often leaving behind their vehicles. Once back home, they were without the use of their vehicles, which many needed to make a living. They asked the provincial Damrongtham Centre to make arrangements with Malaysian authorities for their return. After talks between local officials of Narathiwat and Kelantan, an agreement was reached.
The returned cars and trucks were sprayed with disinfectant and will be left in the sun for 3 days before being handed back to their owners.
Territorial defence volunteers assigned to go to Malaysia to drive back the vehicles will spend 14 days in quarantine.
SOURCE: Bangkok Post
Keep in contact with The Thaiger by following our
Facebook page
.
Never miss out on future posts by
following The Thaiger
.