Stricken horse farm owners consider suing government over AHS virus outbreak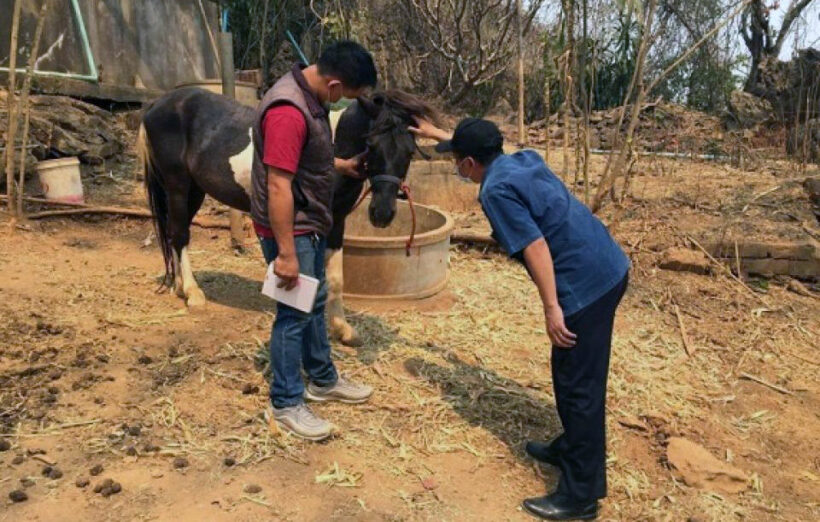 An outbreak of African Horse Sickness has already killed more than 200 horses in 4 provinces, including Nakhon Ratchasima, Prachuap Khiri Khan, Chon Buri and Phetchaburi since it was first reported on March 26. Now, at least 1 owner of a horse farm is considering suing the National Park, Wildlife and Plant Conservation Department, along with other agencies, for approving imports of wildlife from Africa. African zebras are believed to be the source of the disease that has killed many prized racehorses.
The owner of a racehorse farm in in Nakhon Ratchasima, Uthen Chatphinyo, says AHS has killed 21 of his 160 horses. The dead horses were valued at around 50 million baht. The owner of another farm says he's lost 20 horses that he bred for sale. Each horse was valued at 400,000 to 800,000 baht.
A group of owners and academics yesterday asked the Agriculture and Cooperatives Ministry to include AHS in the list of diseases to be controlled under the Animal Outbreaks Act. The act bans any movements of horses, prohibits the import of zebras and other wildlife species, and mandates a panel to deal with AHS.
A former dean of the Faculty of Fisheries at Kasetsart University says it's important to find out who imported AHS-infected wildlife from Africa which led to the transmission of the disease to local horses.
"Zebras, for instance, are freely imported through Suvarnabhumi International Airport as though they were cats or dogs. This is because zebras are not among the controlled species under the Convention on International Trade in Endangered Species of Wild Fauna and Flora. The state must investigate and find out exactly how many zebras were brought in between last December and February of this year and where the imported animals are."
The Bangkok Post reports that, in February, some zebras were reportedly sold to buyers in the Hua Hin district of Prachuap Khiri Khan instead of being re-exported to China as planned. Blood tests revealed that these zebras were infected with AHS.
An investigation soon discovered that the outbreak began on Feb 24 at several farms in Nakhon Ratchasima in Thailand's north-east. The department took all possible measures to contain the outbreak including screening horses, testing their blood for AHS and instructing farms not to move their horses.
There is a vaccine for AHS, but it is not currently available in Thailand.
SOURCE: Bangkok Post
Keep in contact with The Thaiger by following our Facebook page.
Never miss out on future posts by following The Thaiger.
Strong surf hits Prachuap Khiri Khan beach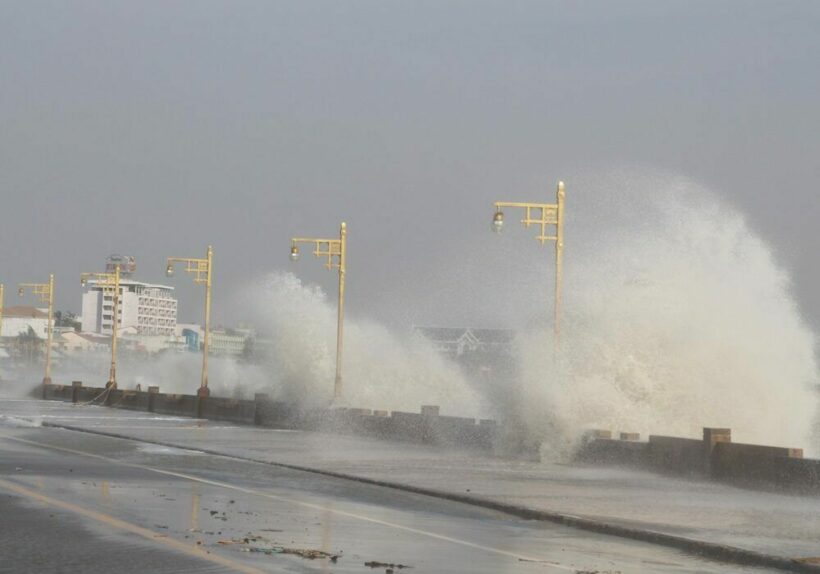 High waves, peaking at 2 to 4 metres, hit Prachuap Khiri Khan's coastal beaches, gushing over the breakwater and flooding some spots of the beachside road.
Beachfront shops and restaurants have been temporarily closed while all on-water activities are prohibited in the affected areas. Over 100 fishing boats and small boats have moored in the areas around the Khao Ta Mong Lai Mountains to shelter from the strong winds.
Swimming and other water activities are prohibited at Bang Saphan district's Ban Krut Beach, one of the province's most popular tourist destinations, due to the dangerous conditions.
The Prachuap Khiri Khan Governor recently warned coastal residents about the potentially dangerous strong winds.
The Thai Meteorological Department issued warnings yesterday that the strong northeast monsoon that prevailed in the Gulf of Thailand and the South might cause strong winds and high waves.
SOURCE: Matichon Online
Keep in contact with The Thaiger by following our Facebook page.
Never miss out on future posts by following The Thaiger.
Children injured on Hua Hin carnival ride, no safety certification submitted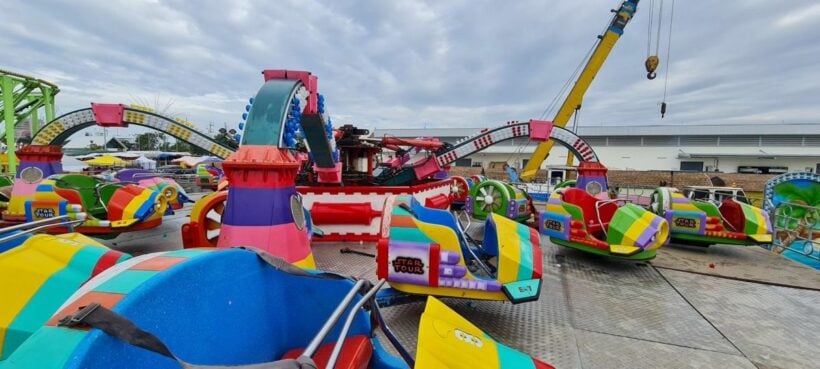 3 children were injured when a carnival ride malfunctioned at the Hua Hin Red Cross Festival in Prachuap Khiri Khan. The required safety certification was not submitted and local officials are investigating, according to Mayor Nopphon Wutthikul. Carnival rides now are closed for the duration of the festival.
"Preliminary inspection revealed that they had yet to submit safety certification signed by licensed engineers from related government agencies. We will further investigate this matter to find out if there was misconduct by any official."
The children were on an octopus amusement ride when the hydraulics system failed. Children rode in colourful cars attached to arms that arch and connect to a central axis, resembling the shape of an octopus. The central axis spins and goes up and down.
10 children were on the ride around 10pm Friday when the hydraulics system broke, according to the festival organiser Pannee Klomtheri. A Facebook user made a post saying she saw the ride collapse. Pannee says the injuries are not serious.
"Three children were injured and were sent to Bangkok Hua Hin Hospital with some bruises. Doctors said all the kids are now fine. There was no death caused by the incident."
Pannee says the octopus ride and other nearby rides will be closed while local officials inspect the site. The festival ends on December 6.
SOURCE: Nation Thailand
Keep in contact with The Thaiger by following our Facebook page.
Never miss out on future posts by following The Thaiger.
Burmese man busted with 20 kilograms of kratom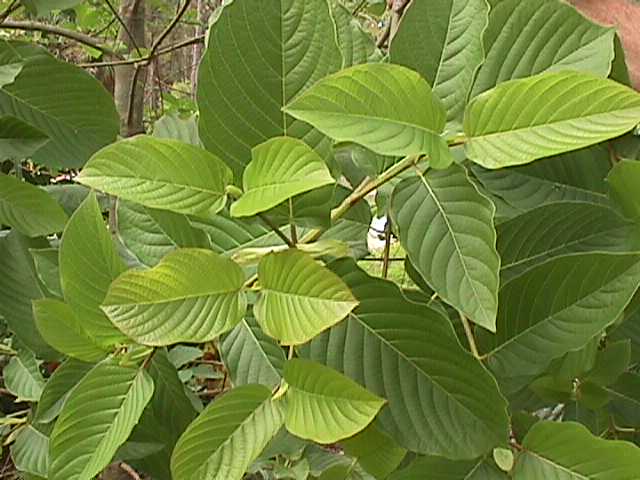 A Myanmar man has been busted with 20 kilograms of kratom after he illegally crossed a natural border into Thailand in the southern Muang district in Prachuap Khiri Khan. Border patrol police and administrative officials were patrolling Ban Hup Phueng, a village near the natural pass on the Myanmar border, when they noticed a man walking with a shoulder bag.
45 year old San Nyunt was then arrested after police found his shoulder bag containing the kratom leaves. Kratom, is a mild narcotic, which has been categorised as an illegal drug in Thailand. San was then charged with illegal entry and possession of illicit drugs.
Such arrests of illegal border crossing have been more prevalent in recent months as the province has stepped up surveillance of the border due to the Covid-10 pandemic.
Source: Bangkok Post
Keep in contact with The Thaiger by following our Facebook page.
Never miss out on future posts by following The Thaiger.