Stateless Thais can now apply for birth certificates and Thai ID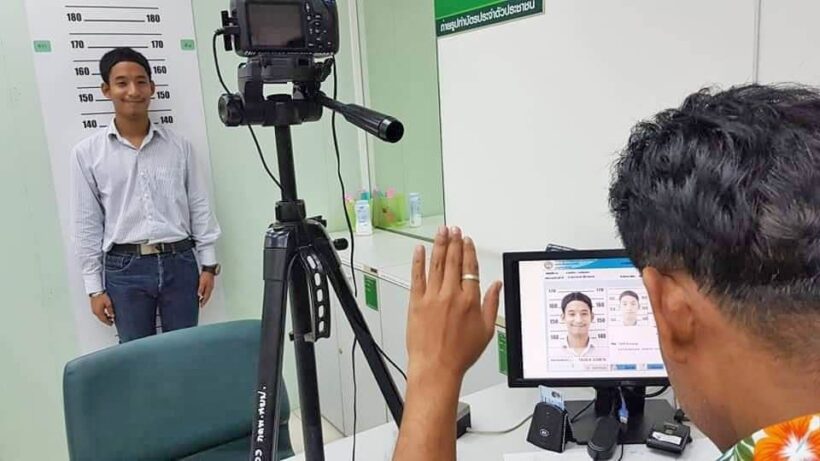 PHOTOS: The Nation
"Rootless" people, born in Thailand but abandoned at birth – so without any Thai identification number or household documents – are now permitted to file for a birth certificates and apply for Thai nationality.
The new laws have been published in the Royal Gazette, effective this week.
The new edition of Civil Registration Act also allows these people to change the names and information to appear on the household documents, although those staying in a house or on land over which they had no ownership will only get receive temporary household documents.
Bangkok's Sathorn District Office has since issued a Thai national identification card to 18 year old Kittipat who has been under care of the Social Development and Human Security Ministry since he was abandoned at birth at Samut Sakhon's Ban Phaew Hospital.
The Mathayom 5 schoolboy, who is also a school athlete and marching band member, currently resides at the Mahamek Home for Boys in Sathorn.
"I'm so glad to be granted Thai nationality because, as a stateless child, I would not have been able to continue with tertiary education or work. Now I have Thai nationality, I will study hard to get into a university to study engineering so I can be a lecturer in the field."
Surapong Kongchantuk, a lawyer who helps stateless and displaced people says he would hold a workshop at the end of May for social welfare administrators and officials so they could help "rootless" children living at centres to apply for Thai nationality.
The full Civil Registration Act can be found HERE.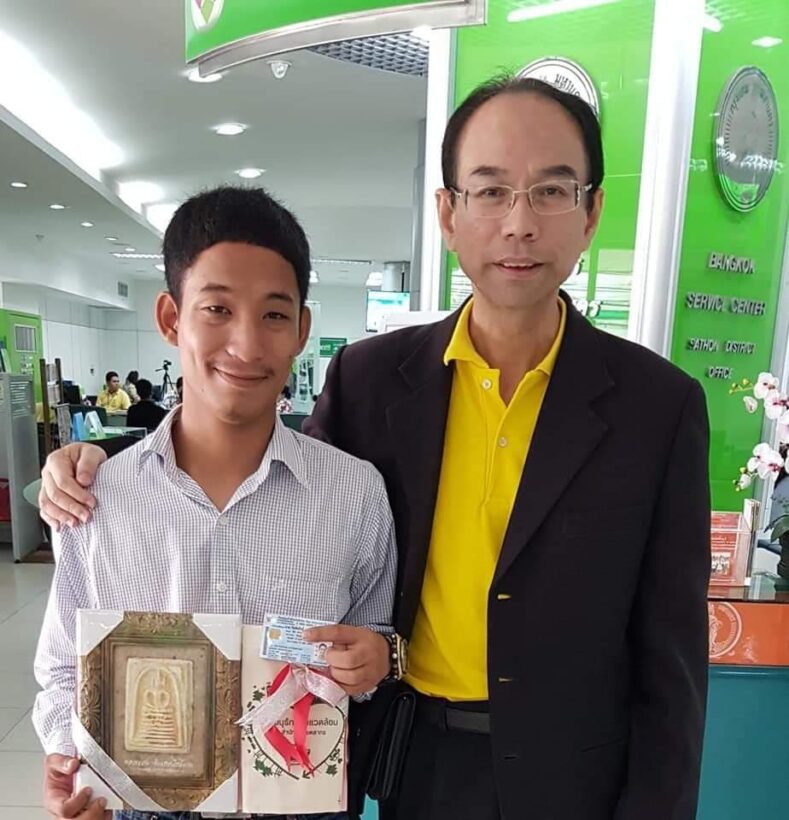 Read more headlines, reports & breaking news in Thailand. Or catch up on your Thailand news.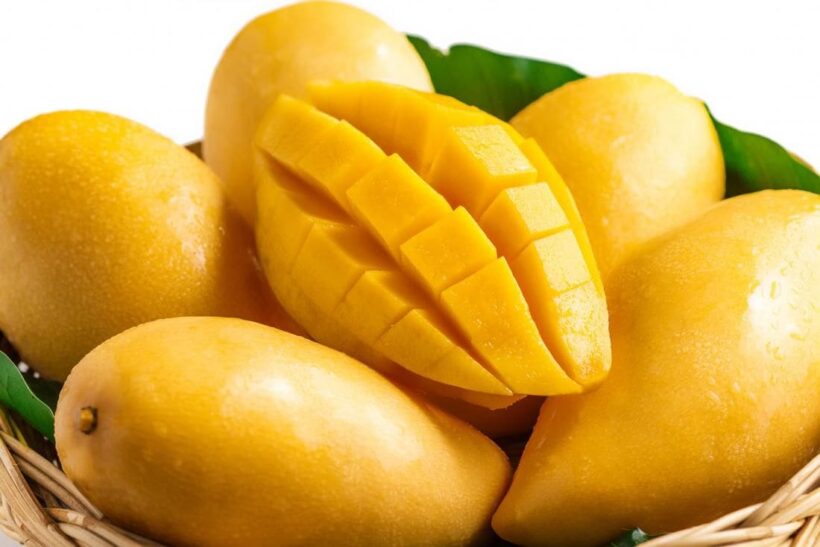 Thailand's mangoes, famed for their smell and golden colour, often seen in the company of sticky rice and topped with coconut cream, are as local as you get when it comes to Thai cuisine. And is there anything better than a mamuang pun (mango smoothie) on a hot Thai day?!
Mangoes have been cultivated around South Asia for thousands of years and reached South East Asia between the fifth and fourth centuries BC. By the 10th century, cultivation had begun around East Africa. Cultivation later arrived in Brazil, Bermuda, the West Indies and Mexico, where a similar hot and humid climate allows its growth.
Markets can now sell ripe mangoes any time of the year but the natural peak season for mangoes is the annual "hot season" between March to May. Thailand grows some 200 varieties and the Kingdom is the world's third largest mango exporter, just behind India and China. Although modern agricultural techniques allow it to be grown around the country, the best regions for mangoes are said to be Ratchaburi, Nonthaburi and Chachoengsao – a strip through the central region of Thailand adjacent to Bangkok.
The energy value per 100 gram serving of the common mango is 250 kilojoules, and that of the apple mango is slightly higher 330 kilojoules per 100 grams. Fresh mango contains large quantities of vitamin C and folate.
Mangoes thrive in the Thai tropical heat. The trees take root quite easily and grow in lower grade soils when compared to the demands of other popular Thai fruits. Farmers say that mangoes usually thrive on being ignored and don't demand a lot of attention. Mongo trees can eventually grow to 35 metres tall and display yellow flowers during their annual bloom. Some mango trees have been known to live for 300 years.
The fruit usually takes four to five months from flowering to ripe, pickable mangoes.
As popular as the sweeter golden yellow mangoes are, the green mangoes are an important ingredient for Thai cuisine and also as a traditional snack.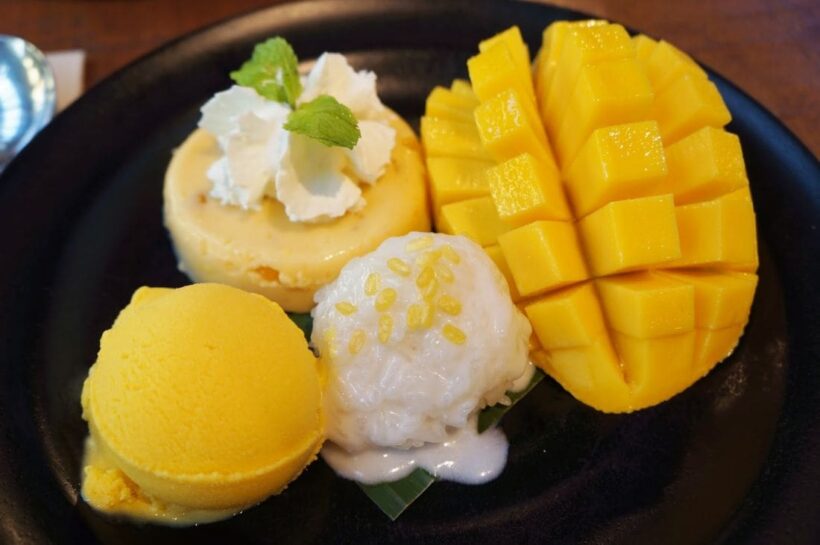 Thai baht lowest since January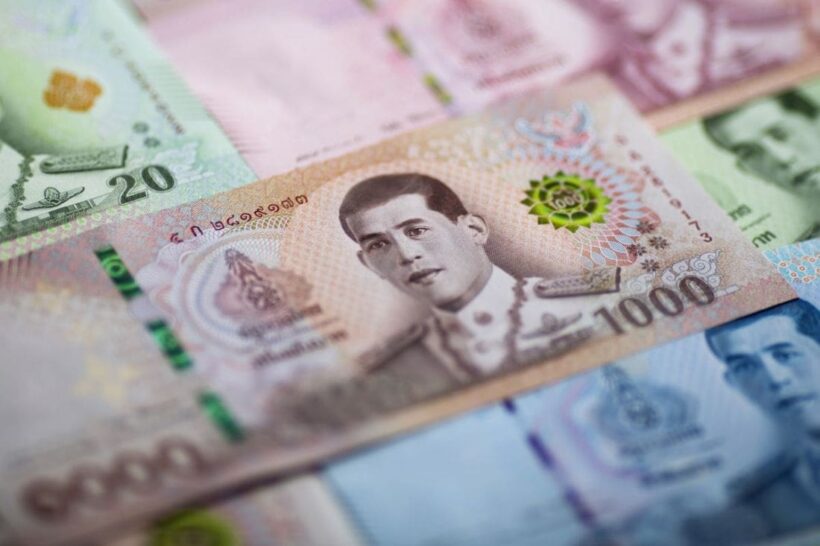 The Thai baht has been Asia's best-performing currency during Q1, 2019. But things appear to be losing momentum as the baht falls to its lowest since January.
The Thai baht weakened to as low as 32.035 per dollar, the lowest level since January 10th and falling through the psychological support of 32 baht in the US dollar.
Sentiment for the Thai currency has deteriorated as concerns linger over political stability after Thailand held its first general election on March 24 since the 2014 coup.
The Office of the Ombudsman issued a statement this week saying that it has accepted a petition seeking a review by a court on whether the election should be annulled.
Roong Sanguanruang, a market analyst at Bank of Ayudhya Pcl in Bangkok says, "As for domestic factors, we have hiccups in the political landscape and also have some of the impact from the dividend season" that contributed to the weaker baht.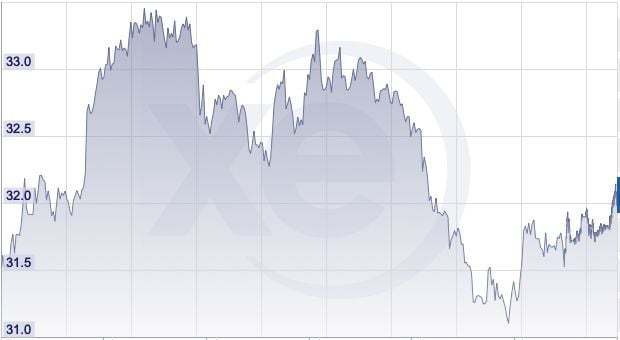 xe.com
Thai Cabinet extends waiver of Visa On Arrival fees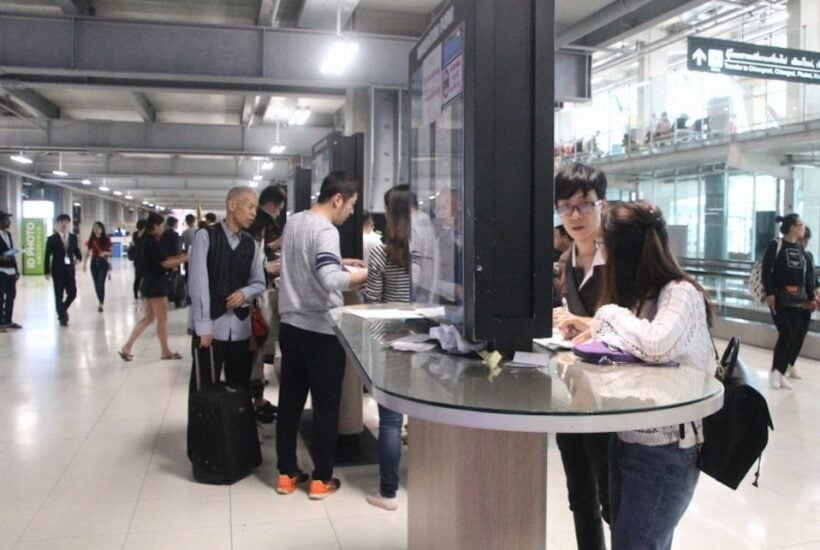 Thailand's Cabinet has extended the waiver of the fees for 'visa on arrival' for some foreign tourists to Thailand. The waiver of the 2,000 baht VOA fee will be extended to at least October 31.
The fee had previously been waived until January 14 this year in a bid to boost tourism. It was then extended until April 30 and has now been extended again. According to the Ministry of Sports and Tourism, waiving the VOA fee had helped support the increase of foreign visitor numbers.
Between November 15, 2018 to March 31, 2019, 3.58 million foreigners visited Thailand, an increase of 83% compared to the 1.6 million visitors during the same period in the previous year.
Meanwhile, waiving the VOA fee resulted in the government losing 2.95 billion baht in revenue but the extra tourists generated an estimated 105 billion baht in tourism revenue.
The Visa On Arrival waiver is available to tourists from 21 countries and regions, including China and India.