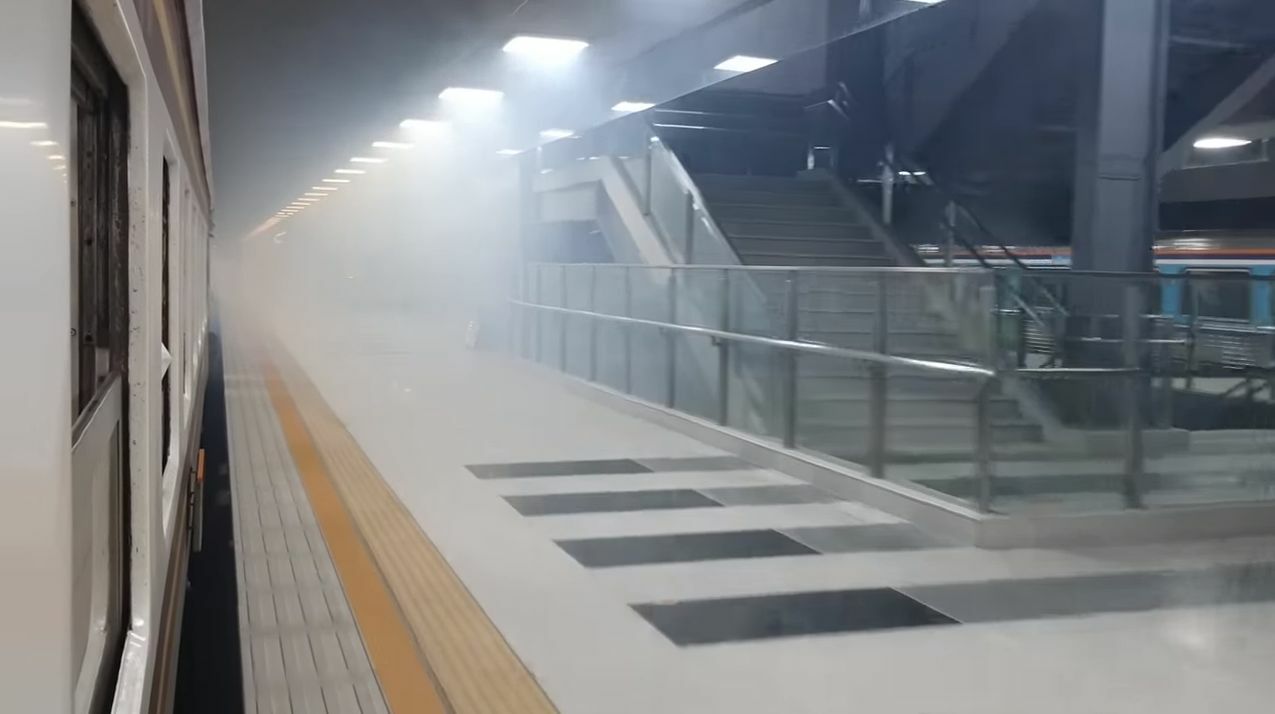 The State Railway of Thailand (SRT) announced plans to buy new engines for its trains after a viral video showed Bangkok's new central train station swirling with smoke and air pollution.
Banpong Station's YouTube channel released a video on Thursday, January 19 of the new Bangkok Aphiwat Central Station full of smoke. The video caption said…
"The first express train No. 85 from Bangkok to Nakhon Si Thammarat is departing Bangkok Aphiwat Central Station in a cloud of smoke. It is also three hours late."
Many Thai netizens commented on the video and criticised the SRT with many focusing on the swirling smoke inside the station. Netizens said…
"It's time for electric vehicle engines and ventilation systems."
"I think the new central station suits the electric trains, not this one. Trains should also be upgraded to meet the new luxury train station."
"The station will be covered with black stains from smoke within three months. At least half of the passengers will develop lung cancer."
"When modern meets classic in a bad way. Learn what is called world-class before operating."
The director of the Public Relations Department of the SRT, Ekkarat Si-arayanpong, clarified the situation to the media yesterday.
According to Ekkarat, the trains are all between 20 and 30 years old and would produce smoke upon departing the station. However, this smoke would quickly dissipate due to the new station's ventilation system and exhaust hood.
Ekkarat announced that the SRT acknowledged their errors and plans to enhance their services by acquiring new, environmentally-friendly engines and trains. Additionally, Ekkarat highlighted that the new Bangkok Aphiwat Central Station is fully equipped and prepared to serve passengers.
Today, the spokesperson for the Prime Minister's Office, Anucha Burapachaisi, gave an interview with the media regarding the new railway station.
Anucha mentioned that the station is the first 5G intelligent train station in ASEAN and is fully equipped to serve all passengers with its universal design, and advanced facilities such as SRT service robots, security cameras, ticket vending machines, and modern bathrooms.
Anucha also added that while there may be some inconvenience at first, the station, similar to the former grand station Hua Lamphong, would soon be perfect.