Thailand
Separate tests, different licenses for big and small motorbike riders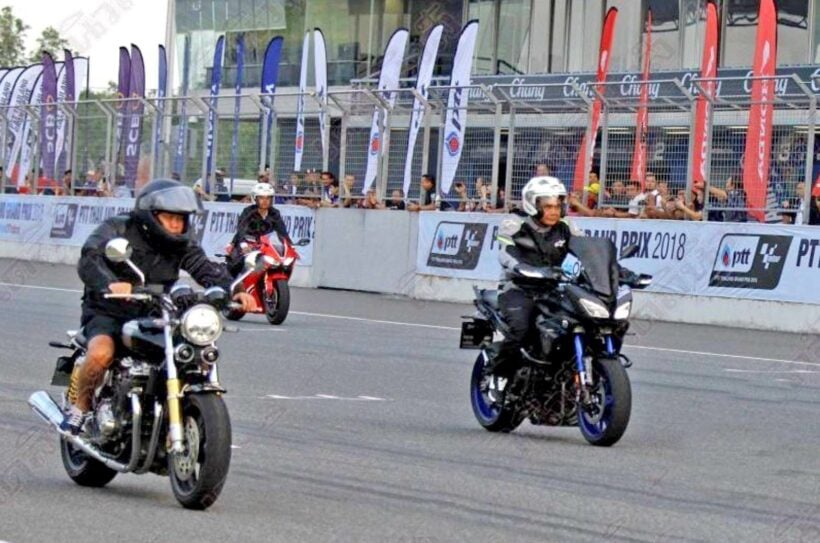 PHOTO: The Thai PM tries his hand at big-bike riding in promotions for the Buriram MotoGP – Daily News
Daily News reports that a senior government spokesman says the cabinet agrees with the idea of treating big bikes and other bikes separately in terms of education and licensing.
A proposal says that in order to lessen road accidents those riding big bikes should be treated differently with more training and special licensing provided for those who want to ride higher-powered motorbikes.
They quoted Lt Gen Sansern Kaewkamnert saying the government agrees with adjusting a 2005 law. Speaking after a ministerial level meeting in Chumpon he said that in future those applying for licenses who wanted to ride big bikes would have to take a separate test and have a different license. Precisely what is considered a 'big bike' has yet to be made clear.
STORY: Daily News