POP – Thailand's first satellite-based rain algorithm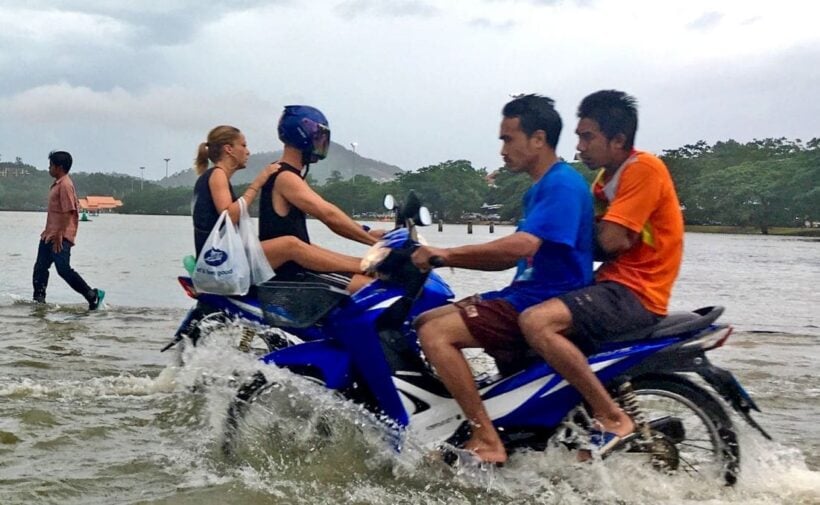 The daily forecast gives us an approximate idea of expected weather and rain. But now researchers have a new tool which will provide much more accurate predictions of precipitation around the Kingdom. The system will be an invaluable tool for water management and flood prevention.
They've successfully developed Thailand's first satellite-based algorithm to accurately estimate rainfall.
"We call this algorithm POP and it has proved to be highly accurate," King Mongkut's Institute of Technology Ladkrabang (KMITL) lecturer Assistant Professor Chinnawat Surussavadee revealed this week.
He led the KMITL research team, which created POP in collaboration with the Thailand Research Fund.
Chinnawat said his team focused on developing an efficient tool to predict and estimate rainfall, because Thailand lacks accurate information for effective water management, which is why it is regularly hit by drought and floods.
"There are not many rainfall stations in the country, and that's why planners don't have solid information in hand," Chinnawat pointed out.
He explained that while a station can forecast the amount of rain that is expected to fall in its own area, this information cannot be used to represent the entire province.
"When rain falls here, it does not mean there is rain in all of Bangkok," he said, adding that though the authorities already deployed radar in estimating rainfall, these devices were not very accurate because they focus on water elements in the cloud – not actual rain.
"Besides, radar devices do not comprehensively cover every part of Thailand," he said.
Chinnawat said POP, which integrates information from 10 satellites, has proved to be efficient in estimating rainfall.
"We compared the information provided by POP against what is provided by rainfall stations," he said, adding that POP has already been integrated in the ThailandRain app, which can be downloaded for free to both Android and iOS devices.
Chinnawat also developed WMApp – the first app to provide detailed weather forecasts for Southeast Asia. It can be downloaded for free to both Android and iOS devices and already has more than 150,000 users.
"People can also follow weather updates on the KMITL Forecasts Thai Weather Facebook page," he said.

STORY: The Nation 
Thailand's Koh Chang by numbers, another island on the rise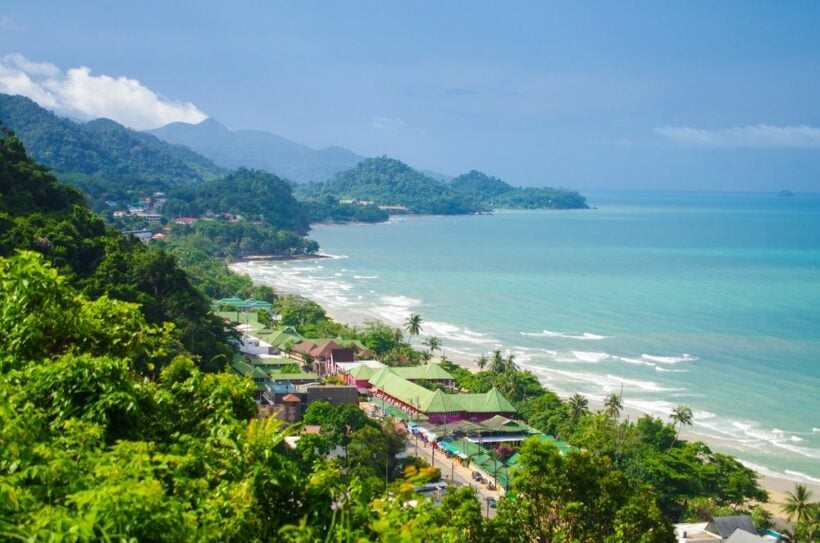 by Bill Barnett of c9hotelworks.com
Despite being one of the country's biggest islands in the Gulf of Thailand, Koh Chang has remained somewhat off the mass tourism development footprint. C9 Hotelworks has taken a look into what makes the island tick in their newly released Koh Chang Tourism Market Review.
Koh Chang is off the coast of Trat in far south east Thailand, near the Cambodian border (below).
Last year the island's hotel market hosted 1.2 million guest arrivals at its 272 tourism establishments that feature a total supply of 7,617 keys.  Market-wide hotel occupancy teeters between the mid to high 60's, though the off season sees numbers often drop by half. In a nutshell it's a very wide swing between high and low season.
Domestic visitors continue to drive the market, much like Hua Hin, and over the past decade the segment has accounted for between 59% to 71% share. For overseas visitors, Mainland China has been the fastest growing over the past few years, with other top 5 international markets being Germany, Russia, Sweden and the UK. Similar to Koh Lanta in Southern Thailand the winter 'snowbird' effect is a major market force.
Perhaps the biggest barrier to entry for new larger hotels remains the lack of direct airlift and dependence on the privately operated Trat airport. Owned by Bangkok Airways, similar to Koh Samui, the region's booming LCC (low-cost carriers) do not fly to the destination and most visitors come overland from Bangkok and then by ferry.
From our recent visits to the island, there is a clear uptick in new development for larger hotels and the reality is the brands will start to appear in the pipeline in the very near future. Koh Chang is no unlike Koh Tao and Koh Pha-ngan in that they are largely tropical outposts that are likely to be caught up in a broader wave of development for the simple fact they offer sun, sand, sea and sunshine.
Download the Koh Chang Tourism Market Review click HERE.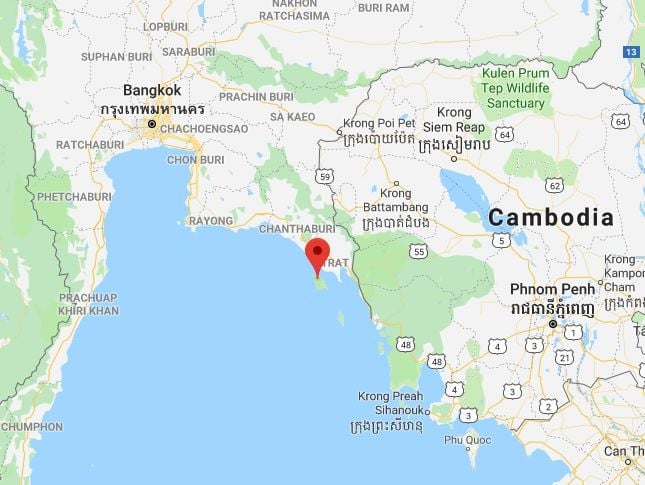 Thai Immigration bristles about TM30 revolt as it copes with PR disaster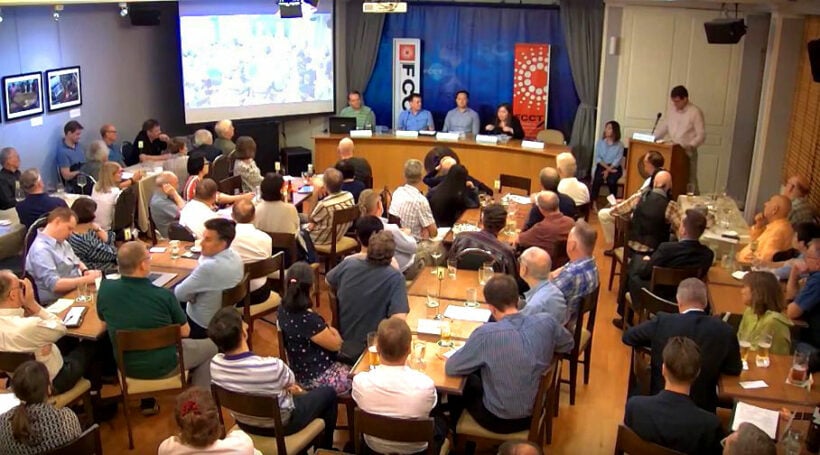 The TM30 form, as well as the associated TM28 form, have now become a huge public relations liability for the Thai Immigration Department.
The more questions asked, and the more explanations by well-intentioned Immigration officials, the more confusing the whole matter becomes.
If the policy is intended to make Thailand safer and make foreigners feel more secure, the opposite is happening. And now the story is catching on in foreign media, the situation is becoming a minor PR disaster for Thailand where tourism authorities would much prefer to be showing off the beaches and temples.
Over the weekend foreigners scratched their head after another week of contradictory forums, panel discussions, thousands of comments on social media and confusing responses from Immigration officials. Last Thursday's forum at the Foreign Correspondents' Club of Thailand included senior Thai immigration officials and was meant to 'clear the air' on many of the issues.
Whilst mostly flying beneath the radar, quietly legally working, living their lives on a pension or spending months of a year in the Kingdom, foreign expats say they now feel targeted in a well-intentioned, but poorly executed, security initiative.
Officials hammered home the importance of 'national security' whilst failing to understand the concerns of long-term, legal and 'nice' foreigners who simply wished to live in the Kingdom without too much fuss.
The Immigration staff gave no clear indication if they took the suggestions and general discussion seriously or how they could address some of the more cumbersome and onerous conditions applied by the TM30 and TM28 forms. But they did say there was no timeline to examine any of these issues.
On the books for 40 years, but not rigorously enforced until March this year, the TM30 form requires Thai landlords providing accommodation to foreigners to report their arrival and departure to immigration within 24 hours.
Long-termers, foreign retirees, foreigners married to Thais, and foreigners travelling a lot for work, etc must also report their whereabouts within 24 hours with the TM28 form when they stay overnight at locations other than their registered primary residence. That would include visiting an hour away, in another province or arriving back from overseas.
According to the Immigration officials attending the panel discussion, they kept saying the process is 'easy'. They were challenged repeatedly by other panel members and some of the audience, a number of times clearly taken aback by the nature of the questioning and the litany of frustration being shared with them. They were saying that it was not only 'not easy' but also confusing.
Some of the people in the audience threw up example after example of unworkable situations with the current enforcement and sought clarification that was not forthcoming.
Richard Barrow, a popular blogger and long-termer offered his reflection on Thai immigration enforcing the TM30 and TM28 sections of the 1979 Immigration Act.
"The landlord has to register foreigners within 24 hours. The problem is the landlord might have 10-15 units. It is a lot of work for them to keep registering foreigners every time they come back from a trip. Sometimes, the landlord is not even in the same city or country."
"Now some apartment blocks are putting up signs saying 'no foreigners' because they don't want the hassle."
For foreigner staying in Thailand, you should prepare…
A copy of foreigner's passport photo page
A copy of the visa page
A copy of latest entry page and
A copy of the immigration departure card
The landlord should prepare…
A copy of the title deed of the property
A copy of the rental contract
A copy of ID card and hose registration of owner
Power of attorney (POA) appoint authorised person Thai/Foreigner to report TM30
The completed TM30 form
There are three ways the owner or lessor of the residence can file the TM30…
Filing directly at the Immigration Bureau or related Immigration Office located in the area of residence.
File by registered post mail (at the Post Office).
File by internet. Note: the notifier must first register at https://immigration.go.th/index and obtain a username and password before being able to do this online. If the owner or lessor of the residence is current obligate to pay an outstanding fine, this online process will not be available.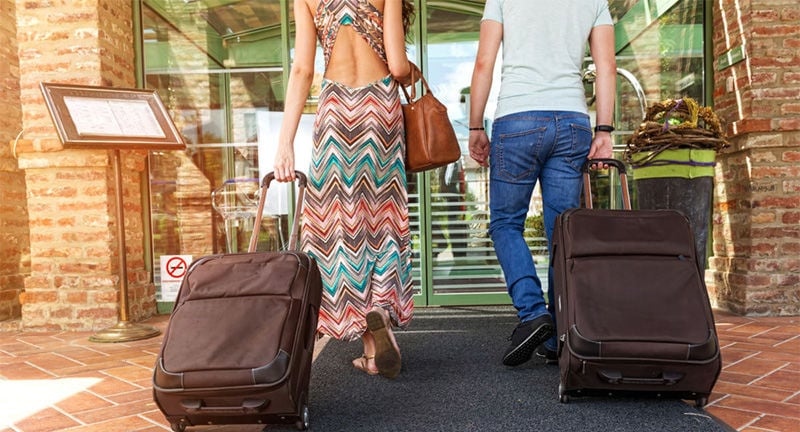 After 60 years, electricity arrives in Ubon Ratchatani villages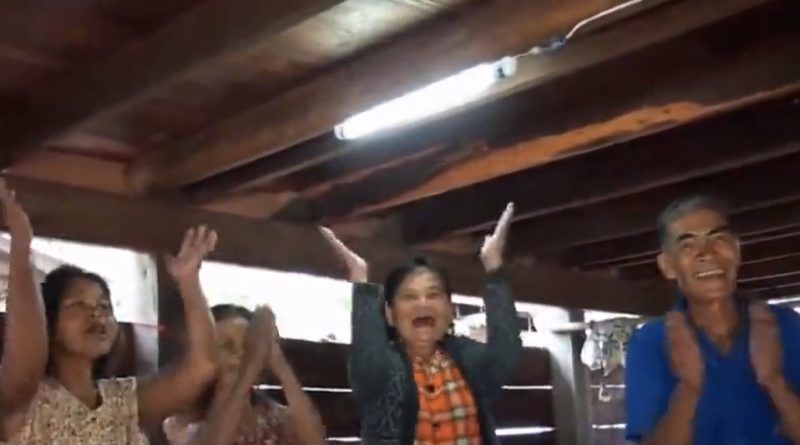 PHOTO: Thai Residents
Let there be light! After waiting 6 decades.
More than 200 families in two villages in Ubon Ratchatani in north-eastern Thailand are celebrating the arrival of electricity in their homes. Residents in Si Muangmai district can now enjoy the delights of television and laptop computers for the first time in 60 years.
Located along a 17 kilometre stretch of mountain, the local Provincial Electricity Authority (PEA) certainly had its work cut out installing the required concrete poles and electricity lines in the villages.
But with the job successfully completed, everyone is happy, with one young student saying the electricity has made her life easier and she no longer has to do her homework with the help of a light bulb connected to a car battery.
PEA officials said the hard work was all worthwhile when they saw the happiness on everyone's faces.
SOURCE: Thai Residents