Political parties urged to push for lifting of media gag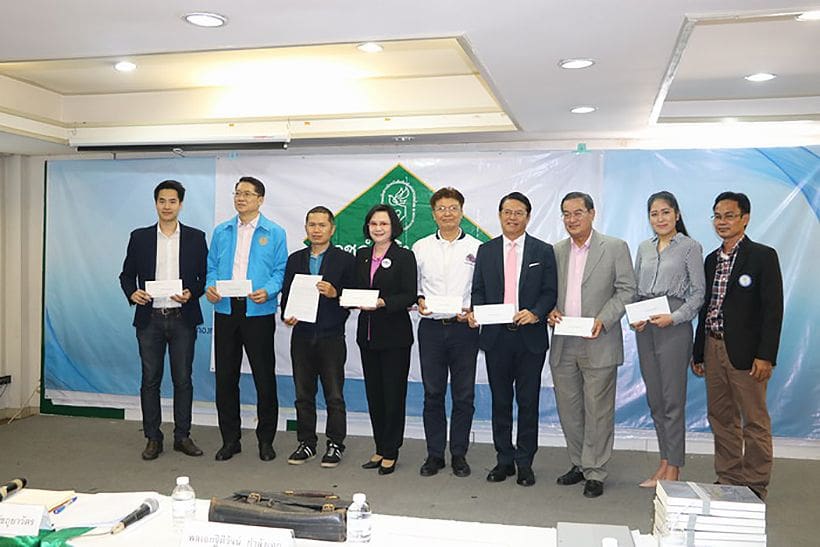 PHOTO: Thai Journalists Association
The Thai Journalists Association (TJA) has issued a statement urging all political parties to join its campaign for the revocation of four executive orders issued by the NCPO that have imposed restrictions on press freedom and freedom of expression.
Even though NCPO have already rescinded some of the executive orders to pave the way for political parties and politicians to engage in political activities, TJA said orders restricting press freedom are still in force.
One of the four orders still in force forbids the media from broadcasting, printing or disseminating reports or information deemed a threat to national security and that would provoke unrest or conflicts. The other three forbid the media from criticising the military junta, empower security officials to prohibit news dissemination and legally protect the NBTC in case it takes action to restrict press freedom and the liberty of the people.
TJA said that the four executive orders are depriving the public of the right of access to information as they restrict the freedom of the media in the lead-up to the election.
They are calling on political parties to support its demand for the dismantling of these shackles "so that the Thai society can advance towards the climate of true democracy."
SOURCE: Thai PBS
Keep in contact with The Thaiger by following our
Facebook page
.
Never miss out on future posts by
following The Thaiger
.
Activists say reform is needed to end sexual abuse in Thai schools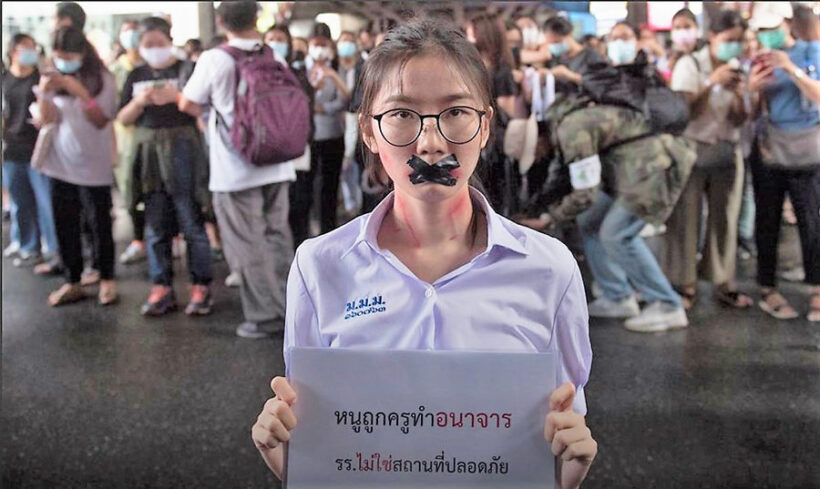 Her mouth taped shut. Red marks around her neck. Dressed in a schoolgirl uniform, a woman held a sign saying "A teacher committed sexual abuse against me. Schools are not safe." The photo from a recent pro-democracy protest quickly spread online, drawing criticism from some while others say reform is needed to end sexual abuse and harassment in Thai schools.
Some social activists say the justice system does not fairly treat victims who report sexual abuse and harassment. Thai women's rights activists have recently been seen at protests calling on an end to "victim blaming," saying that women are often blamed for sexual assault and even rape because of the way they dress.
Manager of Social Equality Promotion Foundation, Supensri Puengkhoksung, says the justice system needs to step up and deliver prompt punishment to prevent repeat offenses.
At schools, many executives do not thoroughly investigate abuse allegations due to fears that it could damage the school's reputation, Supensri claims. She says the perpetrators rarely face any punishment and the victims are stigmatised, with some dropping out of school due to embarrassment.
Sexual crimes in schools are seldom reported to police, according to police superintendent of the Children and Women's Protection Subdivision, Jiraklit Jarounapat. He adds that those abused by their teachers don't report the abuse because they're afraid about repercussions like getting a bad grade in class.
Commander of the Anti-Trafficking in Persons Division, Siam Boonsom, says the majority of students who reported abuse say their teacher violated them during a field trip or extracurricular activity outside of school.
"Parents shouldn't let their children attend activities outside of school for long periods of time, or go on trips with their teachers alone."
Supensri adds that children need to be educated at an early age about predatorial behaviour to prevent themselves from becoming a victim of sexual harassment and abuse. She says children in kindergarten should be taught to recognise inappropriate behaviour while older children should be taught on how to report abuse.
"Safe spaces must be created in public places and schools should be equipped with alert systems that can be triggered when an emergency occurs."
SOURCE: Bangkok Post
Keep in contact with The Thaiger by following our
Facebook page
.
Never miss out on future posts by
following The Thaiger
.
Twitter suspends Thai royalist linked account which spread pro-government propaganda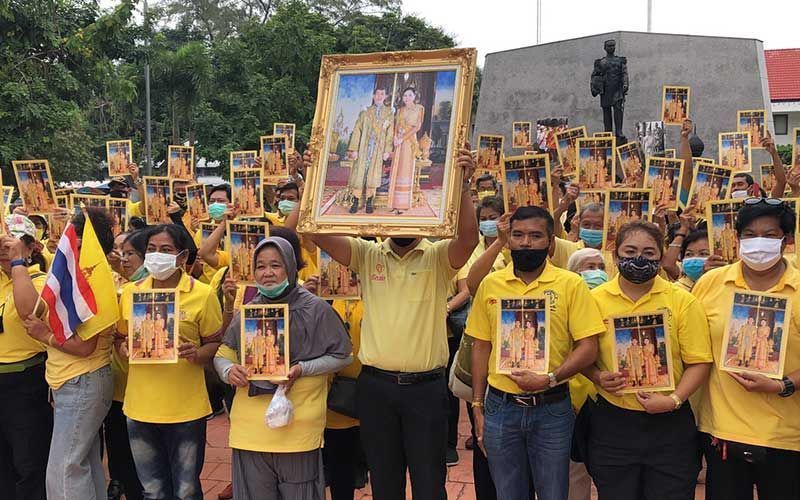 A Thai royalist-linked account was suspended on Twitter following a review by Reuters reporters that found the account spread posts in favour of His Majesty the King and the monarchy in what appeared to be a tactic to sway the public opinion.
While ongoing protests are calling on monarchy reform with statements considered unprecedented and taboo in Thai society, Reuters says they found tens of thousands of tweets from accounts amplifying the pro-government agenda, which an expert claims is a move to counter the pro-democracy movement.
While not directly linked, internal army training documents leaked to reporters show the Royal Thai Army used Twitter to spread pro-government propaganda and discredit the now-disbanded Future Forward Party. Hundreds of the Twitter accounts linked to the Army were suspended in October.
The account @jitarsa_school, created in September with 48,000 followers, was suspended after Reuters reporters reached out to Twitter for comment about the pro-monarchy accounts. A representative from Twitter told Reuters that the account violated the rules and that the suspension was not due to the reporters' review.
"The account in question was suspended for violating our rules on spam and platform manipulation."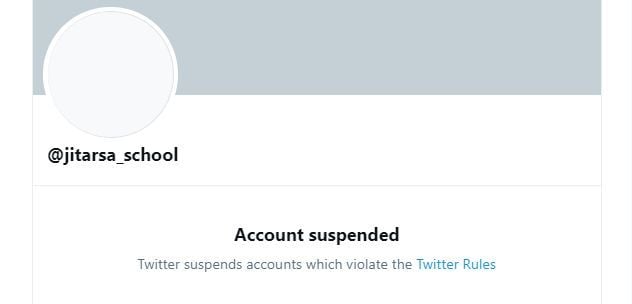 Reuters found that of the 48,000 accounts following @jitarsa_school, 80% of them were created since the start of September. Reuters says thousands of the "bot-like" accounts only promoted royalist hashtags. Some hashtags shared by @jitarsa_school translate to #StopViolatingTheMonarchy, #ProtectTheMonarchy, #WeLoveTheMotherOfTheLand, #WeLoveTheMonarchy and #MinionsLoveTheMonarchy.
While the account does not appear to be associated with the Royal Thai Army, the activity is similar. In October, Twitter suspended 926 accounts linked to the Royal Thai Army which were "amplifying pro-government propaganda." At the time, the army said they were not associated with the accounts.
Recently, a 28-page document showing the army's plan to target opponents and spread pro-monarchy messages was leaked. The army claims the plan was used as a public relations training exercise.
While Twitter only suspended 926 accounts, the documents says that 17,562 Twitter accounts were run by 9,743 army officers. The army officers were split into a "White Team" and a "Grey/Black Team." According to the document, the accounts were aimed to appear like authentic accounts and officers were instructed to tweet with coordinated hashtags and retweet each other's posts.
SOURCE: Reuters
Keep in contact with The Thaiger by following our
Facebook page
.
Never miss out on future posts by
following The Thaiger
.
Ban on sales and promotion of alcohol online starts December 7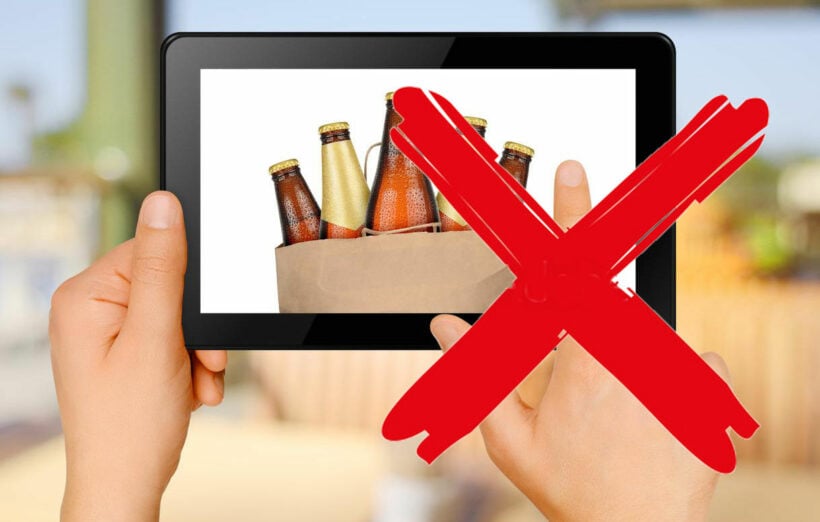 From December 7 you'll no longer, officially, be able to purchase alcohol online in Thailand, according to a posting in the Royal Gazette back in September, the Thai government will prohibit the sales and promotion of alcoholic drinks on every online platform from December 7.
The ban includes direct sales, promotion and introduction of alcoholic products online, but will not include electronic payments of purchases at retail stores, restaurants and bars.
Selling and buying beer, wine and spirits online has become more popular, but the Thai PM says that internet alcohol sales are harder to control than sales at local liquor stores. The announcement said that it's difficult to check that the provisions of the Alcoholic Beverage Control Act are being followed online, like no alcohol sales before 5pm or on certain holidays (although many local stores didn't follow the rules anyway).
"The Royal Gazette had published the announcement of 'Prohibition of the sale of alcoholic beverages via electronic sales nationwide' on September 8 noting that alcohol has become more easily accessible online due to the popularity of social media platforms and specialist Apps.
"No person shall sell alcoholic beverages or provide services related to alcoholic beverages on electronic channels. Online payment for trading such beverages at actual stores are excluded."
With Thai officials obsessed with the perceived evils of alcohol, Thailand already has a ban on the sale of alcohol before 11am, between 2 – 5pm, and after midnight. It's also illegal to brew your own beer at home or to post pictures of branded alcohol online, either as a private citizen or as a company. But the government's latest announcement, that drinkers won't be able to purchase alcohol online that really ignited the Twittersphere and social media.
Deputy PM and the Minister of Public Health, Anutin Charnvirakul, told AP after a meeting of the alcohol control committee on November 7, that they'd agreed to draft guidelines, under the revision of the Public Health Ministry, to inform the Public regarding the Royal Gazette announcement of banning online alcohol trading.
"Violators of the new ban will be subject to up to six months in prison and/or a fine of up to 10,000 baht."
People will still be able to use electronic methods of payment, like bank transfers, when buying alcohol at stores, restaurants or other establishments, just not purchase from online portals.
The Ministry is going to launch a publicity campaign about the new bans in the week leading up to December 7.
Keep in contact with The Thaiger by following our
Facebook page
.
Never miss out on future posts by
following The Thaiger
.