Phuket Gazette Thailand News: Tortured girl smiles; Curfews possible; Kissing Stevie G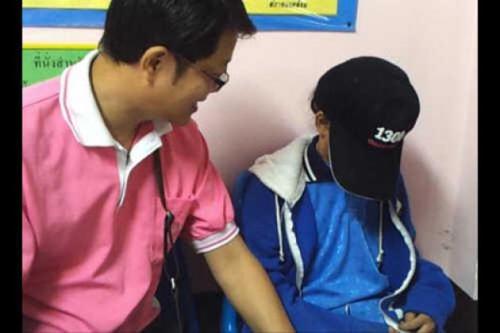 PHUKET MEDIA WATCH
– Thailand news compiled by Gazette editors for Phuket's international community
Tortured slave girl learns to smile again
Phuket Gazette / The Nation
PHUKET: Sympathy and support is pouring in for a Karen girl who was allegedly kidnapped, enslaved, tortured and scarred over half of her body by a couple in Kamphaeng Phet.
Her alleged attackers, Natee Taeng-orn and Rattanakorn Piyaworatham, have denied any wrongdoing and been released on bail. According to neighbors, the couple has not been seen in their neighborhood since February 7.
The young victim told police that for about five years she had to do housework without any pay and help Rattanakorn with bathing dogs at her shop. When the girl made a mistake, she was locked up in a cage and hot water was poured on her.
Since being released, the 12-year-old victim has appeared in front of many news cameras. Her scars have attracted overwhelming public sympathy. But officials have cautioned against showing her scantily clothed body to the public because that could constitute a violation of her human rights.
"Having her wear only underpants while photos and videos were being taken could cause pressure and traumatize her [further]," Sanphasit Koompraphant, a children's rights activist, said.
"Doing so is considered against norms for child victims and witnesses under the protection of the United Nations."
But by yesterday, officials at the Kamphaeng Phet Home for Children and Families said the girl had started to smile again.
"At first, she was depressed, shaken and quiet," an official said.
Deputy Kamphaeng Phet Governor Watcharin Thongsakul yesterday brought doctors to the girl. An initial examination showed more than half of her skin surface sustained damages. In some parts, the damage had reached bone level.
"We will provide treatment for her. If necessary, we will also refer her to a more specialized medical facility," Kamphaeng Phet Hospital's director Kamchai Rangsimanpaiboon said.
The Kamphaeng Phet Home for Children and Families said the Rotary Club of Bangkok's Klong Toei had offered to pay for the treatment too.
Kamchai also disclosed that several foundations had stepped forward to help the young girl.
"We will ensure that she gets protection and rehabilitation," he said.
He added that his provincial authority would also work on the prosecution of her attackers.
Kamchai said the suspects would face an additional charge of violating the 1998 Labour Protection Act. They have already been charged with assault and illegal detention.
Labour Protection and Welfare Department director-general Pakorn Amorncheewin said if convicted of using child labor, the couple would face a maximum fine of Bt200,000 and up to one year in jail. He said the couple could also be required to pay the girl for the work she had done for them over the past five years.
Chalerm: Curfews possible in 'problematic' areas in South
Phuket Gazette / The Nation

PHUKET: The government might impose curfews in "problematic" areas in the South, Deputy PM Chalerm Yoobam-rung said yesterday, while Prime Minister Yingluck Shinawatra instructed officials to separate criminal activity from insurgent acts and equip officials with the latest technology and safety equipment.
Citing his recent meeting with Malaysian PM Najib Razak, Chalerm said both countries we opposed to separatism.
"We did everything but if things aren't improved, we might impose curfews in some problematic sub-districts or districts," Chalerm said. "I think it's inevitable … if in some areas the authorities can't thoroughly cover, there's a necessity, hence [curfew] is a choice we are considering."
A decision on curfews will be made in a meeting of the Southern Border Provinces Administration Centre (SBPAC) on Friday.
The Cabinet yesterday approved 900 of the proposed 2,700 territorial volunteer defence positions to increase security forces in the South.
Yingluck urged the Interior Ministry to draw up plans to fill the remaining 1,800 positions and more.
In the investigation of Sunday's car bombing that killed five soldiers in Yala's Raman district, authorities said a 16-year-old male suspect who allegedly planted road spikes to help the bombers gave useful testimony. It led to the discovery of a garage in Pattani's Kapho district where the bombing was planned and the car was painted. Four other male suspects were detained for questioning.
Meanwhile yesterday, Corporal Suthas Waemayi, 32, was seriously wounded in a shooting in Narathiwat's Rangae district at 1.30pm.
Suthas was talking to villager Marosuli Thoh in front of Marosuli's house in Tambon Bongo, when men hiding in the bushes shot Suthas once in the back of the neck with a handgun.
In Pattani, police announced that Maruding Yusoh, 25, who was killed in a raid on Monday, was an operative insurgent. A 9mm pistol in Maruding's possession yielded evidence linked to 10 other attacks.
Three of his friends, aged 18 to 29, were suspected to be sympathizers of the Ronda Kumpulan Kecil (RKK) insurgency movement and were under investigation.
Stealing a kiss from Stevie G among precious memories for Thai fans
Phuket Gazette / The Nation
PHUKET: Liverpool manager Brendan Rogers will want to quickly forget Monday's 2-0 defeat at Anfield to West Bromwich Albion, but for 16 Reds fans from Thailand memories of the day will last a lifetime.
The Thai Kopites were on the same AP Honda-sponsored trip as their 20 Manchester United-supporting counterparts who watched a 2-0 home victory over Everton on Sunday, but none had any complaints about what they experienced at the Merseyside club's atmospheric ground.
Rather than disappointment at the Reds' failure to avenge their 3-0 loss at the Hawthorns on the opening day of the season, all 16 left the stadium pumped with renewed enthusiasm from their visit to the famed Anfield on a bitterly cold night.
The result dropped Liverpool to ninth in the EPL standings, but the Thais had good reason to be on a high. The day started with an opportunity Liverpool fans around the world would give their right arm for – AP Honda arranged a meet & greet with Reds captain Steven Gerrard at the club's Melwood training ground.
Their Red Devils counterparts may have met 11 Manchester United first-team players, but none are symbolically representative of their whole club in the same way as Gerrard.
Each fan savored every second of their brief time with Stevie G, who lifted the club's fifth European Cup in Istanbul eight years ago following a miraculous comeback from 3-0 down at half-time that saw them beat AC Milan on penalties.
A female Liverpool fan from Sukhothai made the most of the opportunity by kissing Gerrard on the cheek as the England skipper was about to autograph a shirt she presented him.
A few hours later, the smiles gave way to goose bumps as the Anfield crowd struck up a stirring chorus of "You'll never walk alone" before kick-off.
One player the Thai group was eager to see was new signing Coutinho, set to make his debut after joining Liverpool from Inter Milan during the January transfer window.
The Brazilian midfielder seemed to have brought good fortune as he arrived on the scene as a
— Phuket Gazette Editors
Keep in contact with The Thaiger by following our
Facebook page
.
Never miss out on future posts by
following The Thaiger
.
Thailand News Today | Emergency Decree, Parliamentary protest, Dark days for hotels | September 25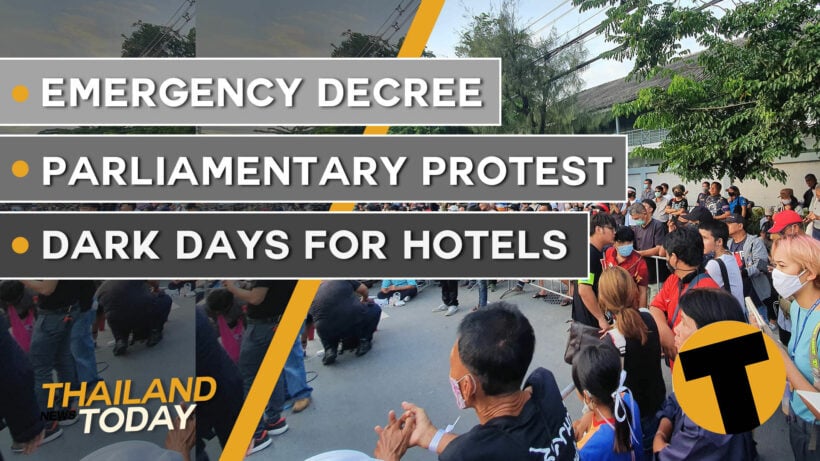 Daily TV news about Thailand, delivered fresh, and free, to you. Hosted by Tim Newton. Catch the latest updates and Thai News.
Charter vote delayed, committee formed and Senators escape Parliament by boat
Thailand's MPs and Senators have kicked the constitutional can down the road at least a month after the parliament failed to agree on charter amendments yesterday.
A panel will be sent up to examine 6 motions that were proposed and debated over the past 2 days. The reality of the vote, and the setting up of an investigative committee, could push any votes on real reform well into 2021. The 2 Houses of Parliament voted 431-255 to delay the vote. Pheu Thai and the Move Forward Party described the vote as "a way to stall for time" complaining that the decision "was moving the country towards a dead end".
Meanwhile, up to 2,000 protesters were gathered outside the unfinished parliamentary buildings as an act of solidarity for the MPs supporting the changes to the current Thai Constitution.
The protesters viewed the afternoon's proceedings as a blunt stalling tactic to keep the current parliament, and its unelected senators, in power. The session ran until 8.30 last night. Rather than face the angry mob of anti-government protesters at the front of the building, most of the senators escaped on boat at the rear of the building, which backs onto Bangkok's Chao Phraya River.
Bleak outlook for Thailand's hotels
Thailand's hotels are facing a very dark time with the Thai borders still largely closed and the vast majority of Thailand's hotels remaining closed for business.
There are 1000s of hotels and a related millions of staff, waiting for things to improve. C9hotelworks.com MD, Bill Barnett, is one of the region's most respected consultants for the industry. We asked Bill, how are they all surviving? (Run interview video… 2.56 – 3.35)
Officials says no illegal land encroachment at Phuket's Sri Panwa resort
After coming in for some negative online attention recently, the land title deeds of the Sri Panwa Phuket resort have been investigated and found "to be in order".
The 5-star hotel first attracted the attention of netizens when its owner, Vorasit Issara, publicly criticised an anti-government activist.
His Instagram tirade prompted outrage from those who support the current protest movement, with netizens calling for a boycott of his property.
Shortly after, the Civil Society for State Welfare called on the Social Security Office to clarify its investment in the resort's trust fund. This was echoed by at least one opposition MP and anti-corruption activists.
Responding to the land rights issue, the Phuket Land Office has issued a statement to say the hotel does not occupy state land.
Covid task force calls for extension to Thailand's emergency decree
Thailand's Covid-19 task force is advising the government to extend the country's state of emergency by a further month…again.
The Centre for Covid-19 Situation Administration plans to discuss the matter next Tuesday and put it to Cabinet for consideration on Wednesday.
The state of emergency, or emergency decree, which has been extended several times since its introduction in March, is due to expire at the end of this month. It has been extended, on a month by month basis, many times this year since it was introduced to short-circuit the process of implementation of Covid-19 preventative measures.
Now, the CCSA says an extension is vital to ensure various government agencies can work speedily as the county starts welcoming back visitors.
Phuket's annual Vegetarian Festival goes ahead next month
Somehow Phuket's annual vegetarian festival is to go ahead next month, but officials say they will ask participants to strictly observe social distancing. Good luck with that!
The 2020 Phuket Vegetarian Festival will take place from October 17 to 25.
Given the fireworks and crackers exploding in your face if you attend any of the events, it's probably a good idea that the Governor is insisting visitors wear face masks. We'd recommend eye googles as well.
The grotesque piercings, noisy parades and visits to the shrine, are good news for Phuket's tourism and bad news if you're a vegetable. Many adherents to the Chinese-heritage local festival will go without sex, alcohol and meat for the week of so of the festival.
The week of events and ceremonies hopes to scare away the bad gods again but, especially this year, attract some extra visitors to the festival.
Keep in contact with The Thaiger by following our
Facebook page
.
Never miss out on future posts by
following The Thaiger
.
Deputy PM says 2 years until Thailand's economy is back to normal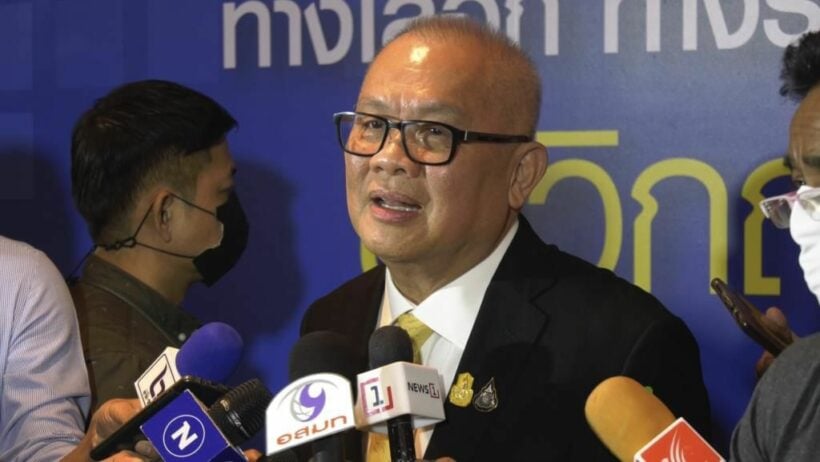 It's going to be another 2 years until Thailand's economy is back on track, according to Deputy PM Supattanapong Punmeechaow. At least that's the amount of time he expects it will take to get the economy back to "normal levels" from before the coronavirus pandemic.
The coronavirus crisis crippled economies across the globe. The Covid-19 pandemic is already the worst global crisis since World War II, according to a report by the UN. Thailand's tourism-dependant economy has been struggling since the country shut it's doors to international travel. Krungthai Bank also predicts it will take about 2 to 3 years for Thailand's economy to recover and the Finance Ministry predicts Thailand's economy will contract by a record of 8.5% this year.
Almost 800 billion baht has gone into supporting the economy, Supattanapong says, adding that the government plans to do more stimulus perks to help boost the economy. The government is working on a 1.9 trillion baht response package with a 1 trillion baht borrowing plan.
Supattanapong's guesses are based on the pandemic situation not getting any worse, whilst the world's Covid cases, in many part of the world, including many of Thailand's feeder markets, are suffering a new spike in cases. His assumptions would also have to include an immediate return to high profit of the country's tourism industry – not likely to happen any time soon.
"I think the economy should get back to normal levels within two years… But if we can manage it very well, we may see that late next year."
While Thailand's economy as a whole might take just 2 years to get back to normal, the country's tourism revenue is expected to take even longer. Krungthai COMPASS Research Centre predicts it will be at least 3 to 4 years until tourism revenue is back to normal. Thailand's tourism revenue is expected to shrink by 70% by the end of this year, making only 9.1 billion baht compared to the 3.02 trillion baht tourism brought in last year.
SOURCE: Bangkok Post
Catch up with the latest daily "Thailand News Today" here on The Thaiger.
Keep in contact with The Thaiger by following our
Facebook page
.
Never miss out on future posts by
following The Thaiger
.
Thailand's first cancer medicine factory expected to cut drug costs in half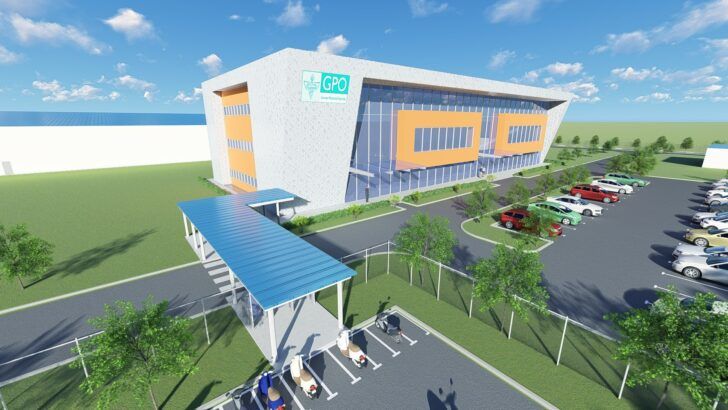 The government just sealed the deal to build Thailand's first factory to produce cancer-treating medicine and chemicals, a move that is expected to cut treatment drug costs in half. Buying imported cancer-treating drugs is expensive. Thailand spends about 21 billion baht per year on imported cancer medicine, according to Deputy PM and Public Health Minister Anutin Charnvirakul.
The local factory is intended to give Thais more affordable and also more accessible medicines for treating cancer. Cancer is the leading cause of death in Thailand, Anutin says, adding that each year, 80,000 people in Thailand die from cancer.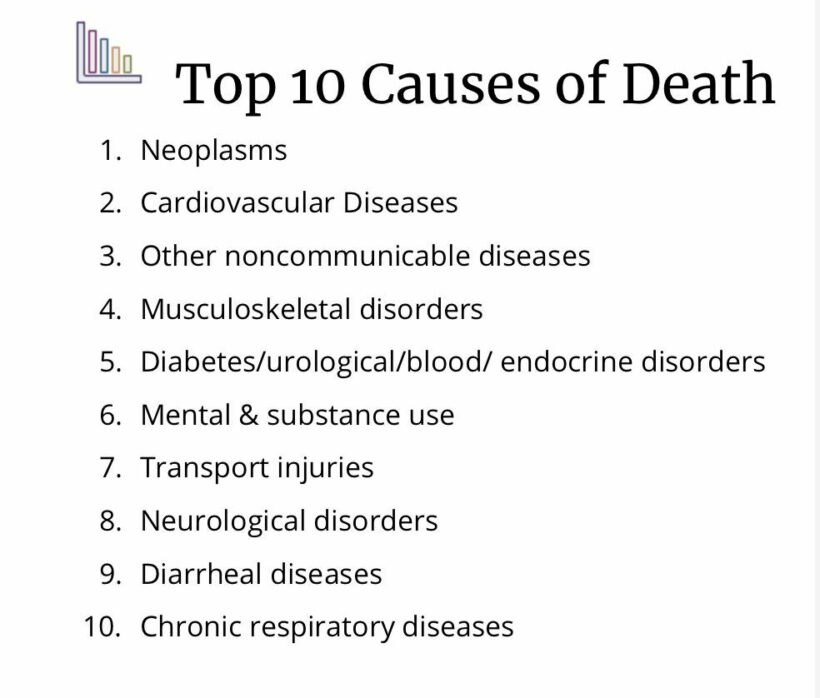 SOURCE: CDC Thailand
The Government Pharmaceutical Organisation signed a contract with PTT to build the plant. Construction will be begin in 2022 and they would start producing commercially until 2027. The factory will produce variety of drugs for many different types of cancer, including drugs for chemotherapy, according to the organisation's managing director.
"This factory will have the capacity to produce 30 million units of chemotherapy drugs and 31 million units of biological drugs per year, with a focus on patents that will expire first. Once there is enough for domestic use, we can boost our production capacity for export. This will make cancer drugs cheaper in the country and will also help push for them to be included in the national list of most-needed medications."
The factory is planned to be in Rayong's Ban Chang district at the PTT Wanarom Eco Zone Industries estate. The feasibility study is expected to take 14 months.
SOURCES: Bangkok Post | Nation Thailand
Catch up with the latest daily "Thailand News Today" here on The Thaiger.
Keep in contact with The Thaiger by following our
Facebook page
.
Never miss out on future posts by
following The Thaiger
.