Phuket Gazette Thailand News: Suthep rallies as DSI mulls next move; Abhisit faces 2010 charges; Trawler crew eyed for murder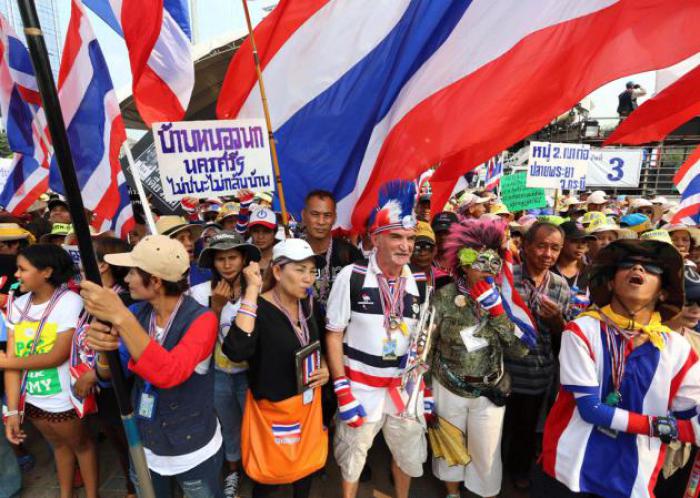 PHUKET MEDIA WATCH
– Thailand news compiled by Gazette editors for Phuket's international community
DSI mulls more action against PDRC
The Nation / Phuket Gazette
PHUKET: The Department of Special Investigation (DSI) will combine its investigation into People's Democratic Reform Committee (PDRC) moves to stop voters from casting their ballot on February 2 with allegations of insurrection, for which PDRC leaders are already facing arrest.
DSI chief Tarit Pengdith, who is also secretary of the Centre for the Administration of Peace and Order (CAPO), said PDRC protesters were still blocking government offices and their behaviour could be seen as a threat to government employees.
Considering additional charges
Hence, he said, the centre had invited permanent secretaries from all ministries to discuss this as well as the issuing of arrest warrants for PDRC leaders on four charges, namely unlawful entry, using coercion on others, property damage and disobeying CAPO's orders.
Tarit said the DSI would combine the charges of allegedly violating the emergency decree and obstructing the February 2 general elections for all 58 anti-government protest leaders.
In a separate move, Suthep Thaugsuban, PDRC secretary-general, led protesters on a 5-kilometre march yesterday to call on people to join a mass rally on Saturday.
The protesters marched out of Lumpini Park at 9.30am and proceeded onto Rama IV Road, before turning left into Surawong, then on to Mahesak, then Silom before returning to Lumpini at 1.30pm.
Suthep was guarded by five rows of bodyguards as he marched through the commercial district, which was temporarily closed to traffic.
The PDRC leader said yesterday's march was aimed at calling on people to join the rally on Saturday – the anti-government group's first move to mobilise crowds after a month-long pause. He also promised that the safety of those joining the rally on Saturday would be ensured thanks to the 1,000 or so guards.
Suthep also insisted that the PDRC disagreed with plans to hold an election, saying reforms had to be put in place first.
Meanwhile, the Students and People's Network for Thailand's Reform (STR) also led a rally to the Royal Thai Police headquarters yesterday to demand that investigation into attacks against anti-government protesters be speeded up.
The march led by STR leaders Nitithorn Lamlua and Uthai Yodmanee kicked off at 10.20am at the Chamai Maruchet rally site.
STR spokesman Amorn Amornratananon said the group wanted to push police chief Pol General Adul Saengsingkaew into speeding up the investigation into violent attacks against demonstrators.
Abhisit faces court over people killed during 2010 crackdown
The Nation / Phuket Gazette
PHUKET: The Criminal Court yesterday warned that Democrat Party leader Abhisit Vejjajiva could have committed an abuse of authority if he had failed to follow crowd control practices or issue orders without reasonable grounds in connection with the deadly military crackdown on red-shirt protesters in April-May 2010.
Abhisit faced court yesterday to deny murder and attempted murder charges filed against him. He was prime minister at the time of the crackdown.
His co-defendant is People's Democratic Reform Committee chief Suthep Thaugsuban, the then-director of the Centre for the Resolution of the Emergency Situation.
The court said Abhisit could have committed an abuse of authority in accordance with the Criminal Code or offences under the Emergency Decree law if he issued wrongful or unreasonable orders after having imposed the state of emergency.
The Office of the Attorney General's Special Cases Litigation Office accused Abhisit and Suthep of issuing orders to security officials to conduct crowd-control operations at red-shirt rallies that resulted in the deaths of taxi driver Pan Kamgong, 43, and Kunakorn Srisuwan, 14, near Ratchaprarob Airport Link station.
A van driver, Samorn Maithong, was seriously injured after being shot with bullets fired from the direction of security agencies stationed in the Ratchaprarob area.
Prosecutors filed the indictment against Abhisit on December 12. The court permitted Samorn and Nuchid Kamkong, Pan's wife, to be co-plaintiffs with prosecutors on February 13.
The plaintiffs insist that people were killed and injured as a result of the crowd control operation ordered by Abhisit because security officials used real bullets.
They said the security officials were allowed to use arms when necessary, with Suthep approving the use of real bullets and sharp shooters during the operation.
Abhisit said the National Anti-Corruption Commission was still investigating a case with similar charges against him and had yet to resolve the case.
The court, thus, decided to wait till June 23 for the NACC's investigation results to prevent repetition of witness examinations.
Chokchai Angkaew, a lawyer for the co-plaintiffs, said relatives of six people killed at Wat Pathum Wanaram during the May 19, 2010 riots had also filed suits against Abhisit and Suthep on the same charges with the Southern Bangkok Criminal Court.
The Department of Special Investigation has an arrest warrant for Suthep to prosecute him in this case but has yet to arrest him. The statue of limitation for this case is 20 years.
Pheu Thai seeks UN chief's help against 'anti-democratic' forces
The Nation / Phuket Gazette
PHUKET: The ruling Pheu Thai Party has written to the United Nations chief, asking him to condemn an "undemocratic conspiracy" by conservative and anti-democratic forces in Thai society.
In its letter, Pheu Thai told UN Secretary-General Ban Ki-moon that the failure by "the conservatives and their anti-democracy conspirators" to respect the will of the people expressed during a free and fair election was the root cause of Thailand's ongoing political conflict.
"We appeal to you to monitor the situations in Thailand closely to prevent and condemn the undemocratic conspiracy and to support free and fair election[s] so that [the] process of democratisation in Thailand continues and 65 million Thais can determine the course of their future to ensure that Thailand remains a strong member of the UN and global community," it said.
Pheu Thai accused those involved in the alleged conspiracy of having destroyed democracy and the rule of law. "By this letter, we, members of Pheu Thai Party, wish to keep you informed of the alarming political development in Thailand and the violations of laws and infringement of human rights by the privileged conspirators and privileged anti-government protesters.".
The letter, in which the party's name is misspelled as "Phue Thai", also accused the Constitutional Court and the independent agencies of siding with Pheu Thai's enemies in a bid to "get rid of our side" and the government of Yingluck Shinawatra.
Pheu Thai claimed it has had to endure "countless instances of double standard and injustice". It also said, "Will the so-called 'judicial coup' be brought back Never before has the provision of the Constitution been so unlawfully and without legal basis applied in cases against
— Phuket Gazette Editors
Want more from the Thaiger family?
📱 Download our app on Android or iOS for instant updates on your mobile
📧 Subscribe to our daily email newsletter
👍 Like/Follow us on Facebook
🔔 Subscribe to or Join our YouTube channel for daily video updates
British tourists come forward about being attacked on Koh Tao in 2013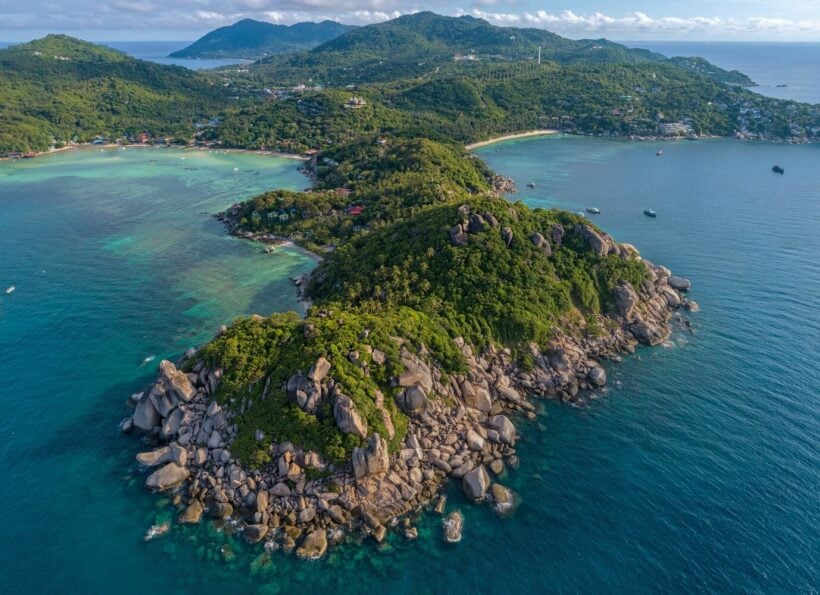 Many continue to contend that Zaw Lin and Wai Phyo, the 2 Burmese young men convicted for the 2014 murder of 2 tourists on Koh Tao's Sairee Beach, are innocent. Now 2 tourists who were attacked on the same beach, just a year before the murder, are now coming forward to help prove that the conviction could have been unreliable.
In September 2014, the bodies of British tourists 23 year old Hannah Witheridge and 24 year old David Miller were found on the beach. Police say Hannah had been raped and David had been hit several times on the head with a garden hoe.
Zaw and Wai were arrested soon after the killings. Some say the investigation was accelerated in an effort to gain back tourist confidence and keep visitors coming to the island. Numerous activists, criminologists, and others have spoken out against the conviction, saying the evidence was bungled.
Just a year before, British tourists Sam Venning and Carla Bartel survived an attack on the same beach. Sam, who was 22 at the time, was talking to Carla, who was 20, on the beach when 2 men wearing V for Vendetta masks attacked them, hitting Sam in the head with a rock.
Sam and Carla came forward to Thai officials after the killings to help with the investigation, but say no one got back to them. Sam says he had emailed the Thai Embassy in London, but no one contacted him. Carla says she contacted the UK Foreign Commonwealth Office who then passed her on to the UK National Crime Agency. She was told that the information was sent to Thai police, but officers did not follow up with her.
SOURCE: Mirror.UK
Want more from the Thaiger family?
📱 Download our app on Android or iOS for instant updates on your mobile
📧 Subscribe to our daily email newsletter
👍 Like/Follow us on Facebook
🔔 Subscribe to or Join our YouTube channel for daily video updates
Fishermen find space debris off the coast of Phuket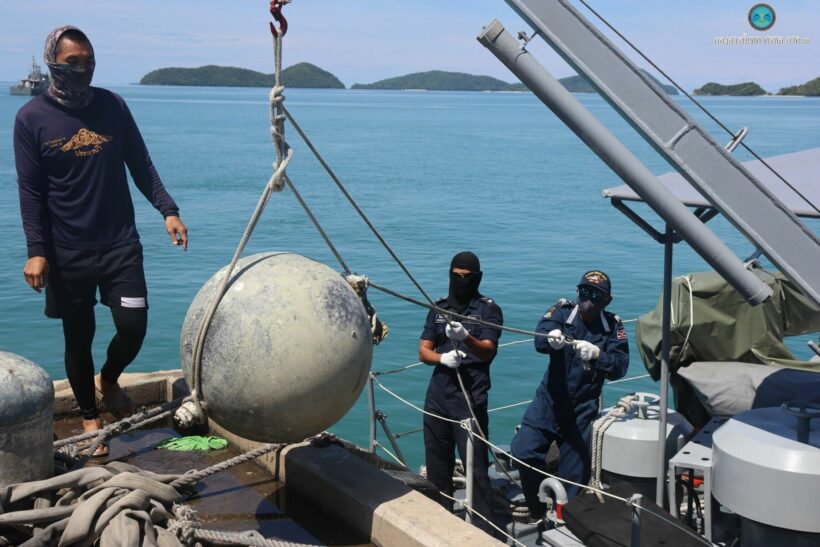 Local fishermen found space debris, possibly from a satellite or space shuttle, on the seabed just 6 metres below the surface by Koh Ael in Phuket. At first, no one knew exactly what it was.
Specialists from a Navy explosive ordnance disposal unit were first called to look at the round, hollow metal object which was about 45 centimetres in diameter. 3rd Naval Area commander Vice Admiral Choengchai Chomchoengpaet told reporters at a press conference that the team took photos of the object and found it appeared to be a rocket fuel tank, possibly used to launch a satellite or shuttle into space. He said it matched photos online.
Both the Geo-Informatics and Space Technology Development Agency, or GISTDA, and the National Astronomical Research Institute of Thailand, agree that the object was most likely a fuel tank for a rocket.
Since the fuel tanks usually contain harmful chemicals like ammonia or hydrogen, divers examined the space debris to make sure there were no chemical leaks before bringing the object to shore and taken to the navy headquarters. The space debris will be taken to the GISTDA to be studied.
"If other objects similar to this one are found elsewhere, people should not touch them. They could contain hazardous chemicals. They should immediately inform Region 3 Thai-MECC or local officials."
SOURCE: Bangkok Post
Want more from the Thaiger family?
📱 Download our app on Android or iOS for instant updates on your mobile
📧 Subscribe to our daily email newsletter
👍 Like/Follow us on Facebook
🔔 Subscribe to or Join our YouTube channel for daily video updates
UPDATE: 2 Americans and a Thai arrested over Bangkok kidnap attempt, Thai policeman involved | VIDEO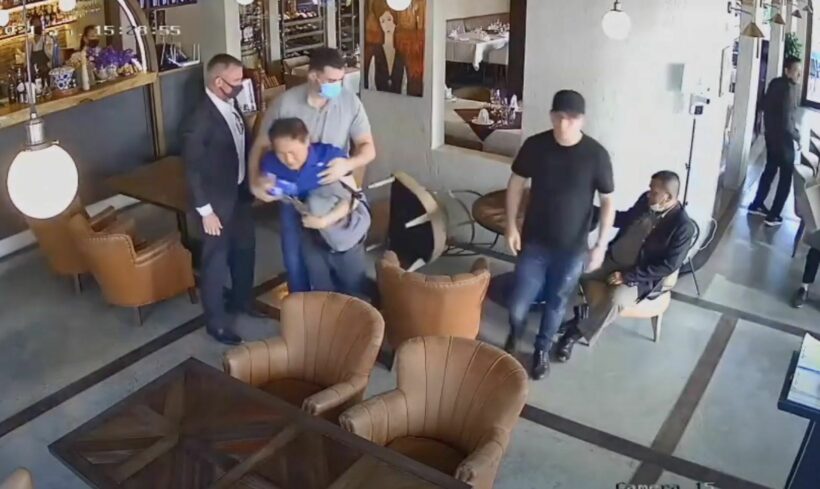 Screenshot: THAICRIME
UPDATE:
Following up from the earlier story involving 2 Americans, a Thai, a Taiwanese businessman, and an Israeli security goon, we have the following update (original story below)…
Police have examined CCTV from the restaurant in Thong Lor where the Taiwanese businessman was kidnapped. It's also been revealed that a "senior Thai policeman" was involved in the alleged abduction case. The abduction took place on March 28.
The meeting had been called to "resolve" some disagreements over a large purchase of rubber gloves that had gone wrong.
After arriving at a meeting at the L'Oliva restaurant in Sukhumvit Soi 26, Mr. Wen Yu Chung was manhandled, put in a headlock and dragged out of the premises. Daily News reports that a "lieutenant colonel" ranked Thai policeman was also captured on the CCTV supervising the events as they happened inside the restaurant. He is reported as being a former traffic policeman.
Mr. Chung was then held to ransom at the condo NT Court. Attempts were made to contact Mr Chung's family and business associates to extract a ransom – allegedly 1 and 2 million baht – but they refused to pay.
The 3 men have been identified as 41 year old Jeremy Hughes Manchester, 52 year old Louis William Ziskin, both Americans, and Ekbodin Prasitnarit, Thai.
Mr Louis Ziskin has a somewhat chequered history with his story catalogued on Wikipedia. Summarised…
Ziskin was taken into custody in December 7, 2000 and charged over transactions from November 1999 to December 22, 1999. Ziskin was convicted of smuggling 700 pounds of ecstasy into Southern California via FedEx and other various shipping companies, the largest-ever US government seizure of the drug. There was another indictment a year later.
Following his incarceration, Ziskin lost a double jeopardy appeal for the second indictment. The US government settled all claims against Ziskin for a 188 month sentence and a US$9 million fine.
Daily News also reported a man 'Mike' who allegedly invited the policeman to be involved in the incident. Earlier this man was described as "Mr. Michael Greenberg, an Israeli operating a detective company".
Here's video showing the arrest of Mr. Ziskin…
EARLIER STORY:
Thai police have arrested 2 American citizens and a Thai for the alleged kidnap of a Taiwanese businessman for ransom. 5 other arrest warrants are also waiting to be executed over the incident. Police allege a "business conflict" over the purchase of plastic 'nitrile' gloves as the motive.
The 3 men have been identified as 41 year old Jeremy Hughes Manchester, 52 year old Louis William Ziskin, both Americans, and Ekbodin Prasitnarit, Thai. All 3 have denied the charges including illegal assembly, attempted murder, abduction for ransom and extortion. They were formally charged at the Thong Lor police.
According to Bangkok Post, in late 2020 Mr Ziskin appointed the Collection Company to negotiate the purchase of a large quantity of plastic gloves with the Paddy The Room Trading Company.
Police allege that there was an ongoing conflict between the two sides which was responsible for Mr Ziskin accumulating 93 million baht in damages.. So, according to police, Mr Ziskin hired Mr. Michael Greenberg, an Israeli operating a detective company in Thailand to negotiate and retrieve the losses.
Police allege that Mr Greenberg hired Thai and foreign collaborators to plan an abduction as leverage in the retrieval of their losses. They contacted a 60 year old Taiwanese man from the Collection Company in Thailand to procure a supply of rubber gloves from Paddy The Room Trading Company.
They made an appointment to meet Wen Yu Chung at a restaurant in Bangkok's in Bangkok's Tong Lor are off Sukhumvit Road on March 28. Police allege that Mr Greenberg and hired associates arrived, handcuffed the Taiwanese businessman and then took him to the NT Place, 200 metres further south down the same Soi, Sukhumvit 36.
They then called Mr Chung's boss demanding US$2 million, and then called the man's family demanding another US$1 million. Both contacted police and did nothing to accede to the demands for ransom..
The abductors then headed to a restaurant in Soi 24, with Mr. Chung, eventually letting him go. The Taiwanese man went, first to hospital, then to Thong Lor police station to relate his story. Eventually 8 arrest warrants were issued over the alleged abduction. Soon after police arrested Mr Manchester, Mr Ziskin and Mr Ekbodin.
We'll continue to follow this story.
SOURCE: Bangkok Post
Want more from the Thaiger family?
📱 Download our app on Android or iOS for instant updates on your mobile
📧 Subscribe to our daily email newsletter
👍 Like/Follow us on Facebook
🔔 Subscribe to or Join our YouTube channel for daily video updates