Phuket Gazette Thailand News: Senators walk on Charter change; Korn calls B2tn bluff; Baht dips; Yingluck wants quality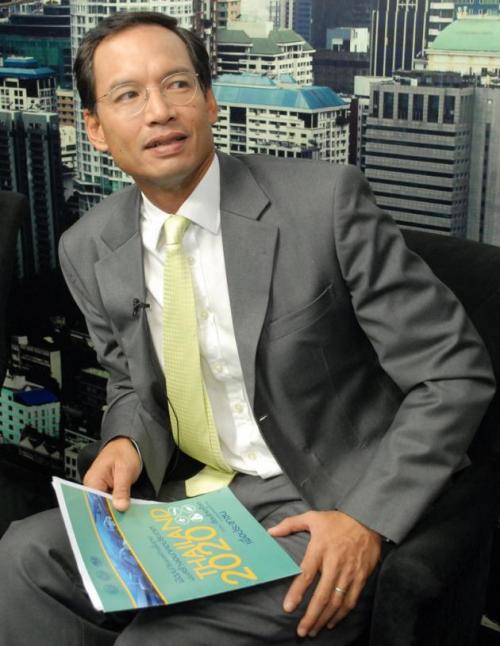 PHUKET MEDIA WATCH
– Thailand news compiled by Gazette editors for Phuket's international community
Six senators withdraw support for charter amendment bills
The Nation / Phuket Gazette
PHUKET: Six senators have withdrawn their names supporting three bills for Constitution amendment submitted to Parliament on Wednesday.

Some said the content of the amendment in the submitted bills had been changed after Pheu Thai MPs discussed the bill with the senators, asking for their support.

Their decision, however, will not affect the move to push for charter amendment. The three amendment bills have been co-sponsored by coalition MPs and many senators, including some appointed senators. Among 248 signatures supporting three separate bills submitted on Wednesday, 50-60 signatures came from senators.

The law requires one-fifth of the total MPs (100) or total parliamentarians (130 MPs and senators) to propose charter change.

Senator Nirand Praditkul said yesterday that he and five other senators had withdrawn their names from backing the amendment bills.

The five other senators are Mahannop Dejwithak, Jarupong Jinaphan, Jongrak Chuthanon, Wirat Phanitpong and Khachorn Saiwat.

Nirand said when he and other senators signed their names in support of the amendments, they were told that only three Articles would be amended without mentioning Article 68. Nirand said he and the other senators disagreed with the amendment of Article 68 because it would restrict the people's right to seek rulings from the Constitution Court.

Meanwhile, Senate Speaker Nikom Waiyaratphanich yesterday expressed support for Pheu Thai's three bills seeking to amend four provisions of the charter, expecting them to sail through Parliament.

Nikom said the proposed amendments would be useful for the country and would not be done to benefit a particular group of people as alleged by the so-called clique of 40 senators. He added that the proposed amendment to Article 190 would make Thailand more competitive in the world market, while the proposed amendment to Article 237 to abolish party dissolution penalty would promote the development of political parties.

The proposed amendment to Article 237 seeks to grant exemption from parliamentary vetting for international agreements deemed to impact economic, social and security affairs. Nikom said the proposed amendment to require all senators to come through the election process would allow the people to elect their senators.

He said he backed charter amendments not because he wanted to help particular political parties or because he had received an order from former PM Thaksin Shinawatra.

He said he supported the four provision amendments because Nonthaburi Senator Direk Thuengfung, who chaired a reconciliation panel, had proposed similar amendments.

The speaker admitted that amendment of the party dissolution provision would benefit the former 109 executives of three disbanded political parties if the amendments are done fast. But Nikom said the amendments would not be done before December, after which the 109 executives would come out of their five-year political ban.

"So, the amendments will not benefit any particular group," he said. He added that he also supported the amendment to Article 68 that seeks to ban individuals from having direct access to the Constitution Court to initiate litigation for disbanding a party.

Nikom said the amendment would not limit the rights of individuals but would simply set guidelines on how to seek rulings of the Constitution Court. He said he did not think the Office of the Attorney-General would be dominated by politicians in power.

Nikom also reprimanded the group-of-40, who had come out to oppose the three amendment bills. He said they used to be members of the post-coup National Legislative Assembly before they were appointed senators. All in all, the 40 senators would have been in office for 11 years. "Now, when the people will have the right to elect senators, they are afraid of their future," he said.

Nikom said yesterday that senators were senior people who should not have been fooled. Those who gave their names in support of charter amendments only to withdraw their names later, then "should go to hell".

Opposition and Democrat leader Abhisit Vejjajiva said the Democrats would check the three bills thoroughly before the party makes its stand.

He added that he had preliminarily seen that the amendments would limit the people's rights and these amendments might be unconstitutional.


Korn questions Bt2-tn loan bill
The Nation / Phuket Gazette
PHUKET: Democrat Party deputy leader Korn Chatikavanij yesterday expressed serious concerns about the Bt2-trillion infrastructure borrowing bill proposed by the Yingluck Shinawatra government as it might violate the Constitution, which stipulates that any government expenditure should be allocated only through the fiscal expenditure budget bill.
Speaking on the
Business Talk
programme on Krungthep Turakij TV, he said if the borrowing were more transparent, Parliament would be able to systematically evaluate the details of the infrastructure projects proposed by the government. The government also needed to declare to Parliament what they would do about the projects. Meanwhile, the Finance Ministry could study the sources of the finances to invest in the projects.
"As the opposition, we will seek the Constitution Court's interpretation of the Bt2-trillion bill – whether it violates the law," said Korn, a former finance minister.
Korn said he agreed and supported the Yingluck government's investment in the country's infrastructure and communications system, which would account for about 80 per cent of the Bt2-trillion budget. The government, however, had not revealed any details of the infrastructure investment projects or even conducted a feasibility study if the projects are worth developing.
"My only concern is the source of the investment and the way they got the money," he noted.
The Bt2-trillion infrastructure borrowing bill, which will allow the government to raise the entire amount by end-2020 and require it to clear the debt in 50 years, got the Cabinet's approval on Tuesday. Including accumulated interest, the total loan burden for the Bt2-trillion budget will be about Bt5.1 trillion.
Korn said that the B2-trillion bill gave no information about the infrastructure projects. The bill only gave legal authority to the government to provide a huge amount of loans. They provide no guarantee on returning by those borrowing the money, whether it will be worth it or not.
"I believe in the government's ability to facilitate nominal GDP growth at 7 per cent annually as the actual GDP growth will be about 4 per cent plus another 3 per cent inflation. However, the government's rice-pledging scheme will create a big loan burden of Bt410 billion by the end of this year, and the burden will be increased by between Bt200 billion and Bt300 billion every year as long as the government continued its rice-pledging scheme. This means that the public debt level will be increased by 2 per cent and 3 per cent of GDP every year," Korn said.
He add that if the government continued to push policies that damaged the country, Thailand's economy had a high possibility of a crisis as the level of public debt would surge to between 50 per cent and 60 per cent of the country's GDP.
Korn gave the example
— Phuket Gazette Editors


Read more headlines, reports & breaking news in Thailand. Or catch up on your Thailand news.
Thailand will swelter through searing temperatures this summer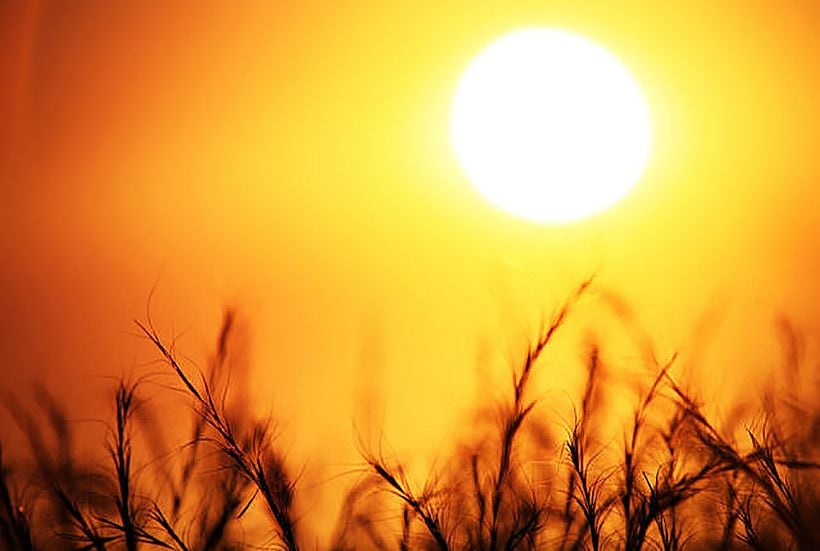 Temperatures in Thailand this summer is forecast to be 1-2 degrees Celsius warmer than last year. The announcement comes from the Thai Meteorological Department director-general Phuwiang Prakammin.
And it's predicted to hit 42-43C in seven provinces in northern Thailand.
In Thailand summer, as a regional season, is listed as running between February 21 to mid-May.
Phuwiang says daytime temperatures in March and April will hit 40C in much of the North, Northeast, Central and Eastern regions. But he doesn't foresee the record set on April 28, 2016, when Mae Hong Son, on the north-western border sweltered at 44.6C, being broken.
"But Mae Hong Son is one of the seven provinces forecast to reach 42-43C this year, the others being Lampang, Uttaradit, Sukhothai, Tak, Nakhon Sawan and Kanchanaburi."
"In southern regions, the maximum temperature will be 38-39C in Prachuap Khiri Khan, Surat Thani, Nakhon Si Thammarat, Yala, Krabi, Trang and Satun, accompanied by occasional rain and waves at sea up to a metre high."
"Rain will increase towards the end of April (the traditional start to the country's wet season is Songkran which is on April 13 each year), and waves will be up to three metres high."
"The weather in Pattaya in Chon Buri will match that of the South, with a maximum temperature of 35-37C in April."
Thai fishing industry says new laws are 'unrealistic'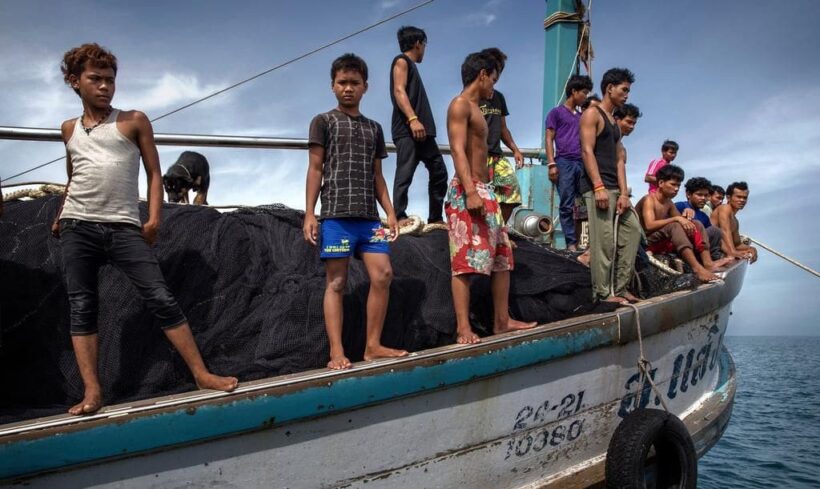 by Kanittha Thepajorn
A draft bill for the improved protection of fishing boat crews has sailed through the National Legislative Assembly. NLA members voted unanimously to endorse the Bill on Labour Protection in the Fisheries Sector.
The Nation reports that the writers of the Bill say the new laws will bring the conditions on fishing vessels up to par with the C188 Work in Fishing Convention. The new law will apply to large commercial vessels, not smaller fishing operations. Only fishing vessels that go out to sea for more than three days at a time and exceed 26.5 metres in length, or those that venture beyond Thai waters for three days will be subject to the law.
The bill requires owners to ensure accommodation, food, safety, welfare and work conditions on their boats are in line with seven related laws, including the fisheries law, labour relations law and compensation law.
Thailand ratified the C188 earlier this month.
But many fishing operators have been protesting over the past few years against the ratification of C188, claiming that its requirements are too strict and unrealistic. For instance, they said the requirements to provide one bedroom and toilet for every four workers, and for each vessel to include a library, a fitness room and a recreation room were too expensive to meet.
Thai authorities, however, have said that the C188 measures would be implemented to match the Thai context, with a focus on providing fishing workers with decent working conditions, fair working hours, decent accommodation, food, water and medical care.
Thailand's fishing industry has been suffering from a serious labour shortage, with workers complaining about harsh and often brutal work conditions. According to the Labour Rights Promotion Network, fishing-vessel workers earned just 5,000 baht per month in 2011 and rarely got the 1 per cent commission per catch they were promised.
Even more worrying were findings that fishing-vessel captains often paid guards to attack those who disobeyed their orders and even abandoned some disobedient workers on small islets as punishment.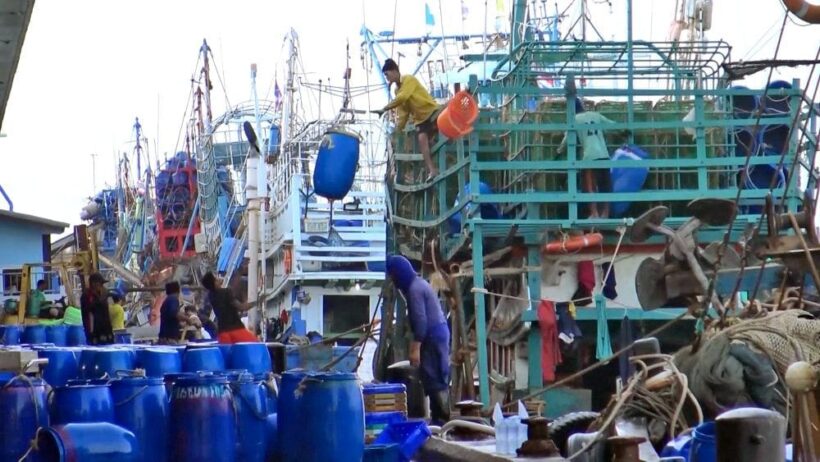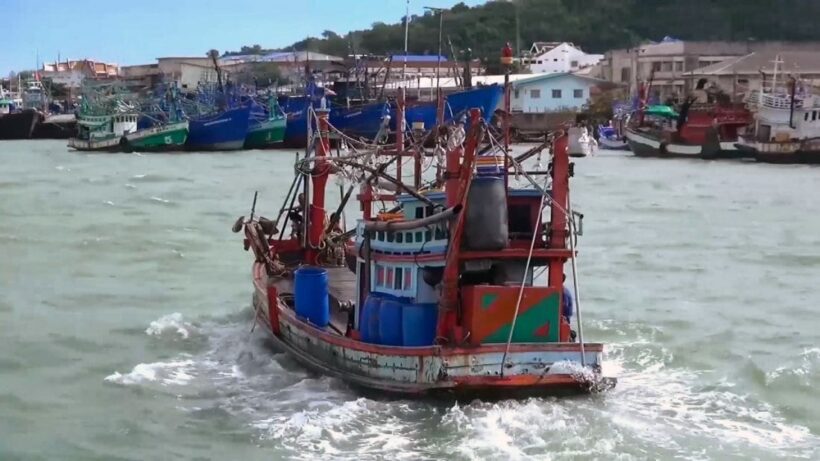 STORY: The Nation
Top 10 news sources in Thailand (2019)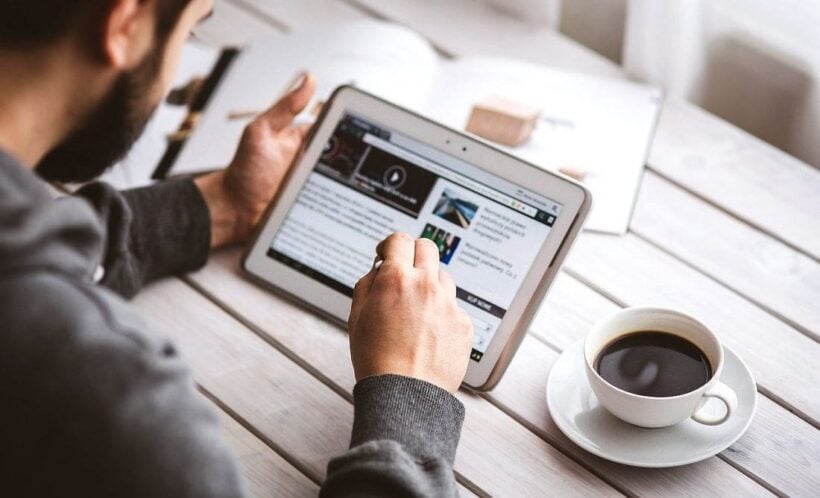 …in English, in no particular order.
This post is mainly for newbies, tourists and people-interested-in-Thailand. Locals already have their home favorite news sources. But all these Top 10 do it well, in their own way. All are trying to navigate their way through the labyrinth of modern media, some better than others, whilst punching out daily news. We think they're all stars because doing media in Thailand, in English, is a tough gig.
These are all news and information sources and the list doesn't include the myriad of excellent blogs around – a topic for another Top 10.
1. Bangkok Post
Traditional news, still delivered as a daily newspaper, but with an expansive and thorough website. It's been going since 1946 and reported on a coup or two, or three. As far as making the move into digital media is concerned, Bangkok Post is doing it better than most. Editorially it has has taken a, mostly, neutral political stance with a few exceptions. But, as newspapers go, it walks down the middle fairly reliably.
2. The Nation
The other major daily coming out of Bangkok is a lot newer than Bangkok Post, starting up in 1971. As the two broadsheets battle it out, The Nation has occasionally taken a more partisan line, famously turning its editorial voice against PM Thaksin Shinawatra. Recently the paper has been struggling with circulation and was taken over by Sontiyan Chuenruetainaidhama, founder of conservative outlets T News and INN News. At this stage there appears to be no impact on The Nation's editorial stance but it's falling circulation and advertising revenues are impacting its bottomline.
3. The Thaiger
Please indulge us as we put our own website and news in the Top 10. The Thaiger, only running as a national website since April 2018, is the fastest growing English-speaking online-only news and information site in the Kingdom (according to the 'stats').
The Thaiger are the new kids in town with everything to prove. The Thaiger curates the news and chooses topics it believes will be interesting, important or newsworthy, in English and Thai. The Thaiger bought out the Phuket Gazette's digital assets in August 2017 but now has a national and regional focus, whilst continuing to pay homage to its home turf in Phuket. Currently has the third highest readership of any English-speaking news website in Thailand.
4. ThaiVisa
The biggest and most popular news website in Thailand (in English). If 'The Thaiger' curates, ThaiVisa splashes EVERYTHING onto its front page. If it moves or breathes, you'll find the story on ThaiVisa. It's big, bold and an eyeful of news. It's also famous, or infamous, for its hugely popular forums where keyboard warriors dispense their opinions and wisdom on everything, usually tearing things to shreds. It's the biggest English-speaking news website in Thailand and has been for a decade. Recently had a makeover and now has a purple cut durian as its logo – go figure.
Fresh, selective, well-written and a rising star in real Thai english-language journalism. An offshoot of it's much bigger Thai-language sister. To the point, original stories with a modern journalistic spark. They tend to choose their stories and provide excellent insight when they do. Original and deserving of your daily read.
6. Coconuts
Most would agree that when Coconuts started it was the best and cheekiest news blog for its time. Actually covering all of South East Asia, it's Bangkok blog was a daily log-on for most hip expats. In recent times they've taken the brave 'paywall' option (because people want to pay for good journalism) which hasn't affected their web hits, yet. In our opinion it's lost a bit of its verve but it's still a healthy and reliable daily read, for Thailand and the region. Singapore it its most popular location, Thailand is third.
A shameless aggregator, they copy and paste headlines and a few paragraphs with a link to the original story. Designed to rank in Google, the site is still in its early days. To avoid any copyright issues, the stories usually include a photo library 'look-a-like', instead of the real photo from the story. For all we know the entire site could be run by cleverly-coded robots. There is no sign of a human touch anywhere. Rather than a contributor to the world of Thai journalism, the site is just a parasite using everyone else's news. But, hey, it's a viable business model I suppose. Bottomline, it's nicely set up and has, well, most of the stories around Thailand, all in one neat package.
Phuket-based and Phuket-focussed, the weekly newspaper took on the well-established Phuket Gazette (which had been running since 1993) and eventually became the island's one and only weekly 'newspaper' (somewhat of an oxymoron these days). The paper has always employed some of the best editorial staff in Thailand, runs a lifestyle and travel section and, well, is about as good a local paper as a tropical island could hope for. Also has a Russian and Thai version.
9. All Pattaya media
Whilst the rest of Thailand does things one way, Pattaya does things differently, in every aspect, including its media. It's quite saturated with farang media – websites, Facebook pages, radio and cable TV – but there's no single, 'outstanding' Pattaya news source. For the local expats there's plenty of choice. Problem is there's TOO much choice and the many are eating out of the same small advertising revenue pie.
10. Thai PBS World
A government news agency but has demonstrated its independence over the years. As a website it's had more face-lists than Joan Rivers but remains solid, reliable and surprisingly (especially with the military government) unbiased. Also tends to cover stories the other don't.