Phuket Gazette World News: China's Xi in Russia; Myanmar riot; Damascus blast; Sarkozy probe; US poll for migrants; Gillard survives
PHUKET MEDIA WATCH
– World news compiled by Gazette editors for Phuket's international community
Curfew in Myanmar town after 10 killed in riots
Reuters / Phuket Gazette
PHUKET: A central Myanmar town declared a curfew for a second night yesterday after clashes killed 10 people, including a Buddhist monk, and injured at least 20, authorities said.
Riots erupted in Meikhtila, 540km north of Yangon, on Wednesday after an argument between a Buddhist couple and the Muslim owners of a gold shop escalated into a riot involving hundreds of people, police said.
"We can't say the situation is under control. The police force is not strong enough to control the situation," Win Htein, a member of the opposition National League for Democracy party, told Reuters.
Relations between Buddhists and minority Muslims have simmered since sectarian violence last year in western Rakhine state in which 110 people were killed, according to official sources, and 120,000 people made homeless.
Such violence could endanger democratic reforms undertaken since military rule ended in 2011, the United Nations warned this month.
The Meikhtila clash raises concern that religious unrest could spread in Myanmar, a Buddhist-dominated country where about five percent of the 60 million population are Muslim.
Riots also broke out in the commercial capital Yangon last month after Buddhists attacked what they said was an illegal mosque.
In Meikhtila, at least one mosque, an Islamic religious school, several shops and a government office were set alight, said a fire service official who declined to be identified.
Senior government officials said they were monitoring the situation while roads linking Meikhtila to other major cities in the region had been temporarily closed.
The U.S. ambassador to Myanmar, Derek Mitchell, said he was "deeply concerned" about the violence.
A former dissident who heads a civic group said the response of the security forces to unrest was often questionable.
"They don't make enough effort to control the situation," Min Ko Naing, of the 88 Generation Peace and Open Society group told reporters in Yangon on Wednesday.
An independent team that has conducted an investigation into the Rakhine State violence is due to release its much-delayed report this month. Its recommendations on the sensitive topic of what to do with 800,000 mostly stateless Rohingya Muslims could further inflame tension.
Damascus mosque blast kills 42 including senior Syrian imam
Reuters / Phuket Gazette
PHUKET: An explosion at a mosque in the Syrian capital yesterday killed at least 42 people, including a senior pro-government Muslim cleric, and wounded 84, the Syrian health ministry said.
State television and anti-government activists earlier had reported 15 dead. The television said a "terrorist suicide blast" hit the Iman Mosque in central Damascus, and Mohammed al-Buti, imam of the ancient Ummayyad Mosque, was among the dead.
"The death toll from the suicide bombing of the Iman Mosque in Damascus is 42 martyrs and 84 wounded," the health ministry said later in a statement.
While attacks in the capital during Syria's two-year-long rebellion have become almost commonplace, an attack on a mosque was deeply shocking to both sides in the conflict.
Buti, a government-appointed cleric reviled by the Syrian opposition movement, delivered the official weekly Friday mosque sermons on state television.
In one of his televised speeches, Buti described those fighting to topple President Bashar al-Assad as 'scum'. He also used his position to call on Syrians to join the armed forces and help Assad defeat his rivals in the rebellion.
Rebel spokesman Loay Maqdad said units associated with the opposition's Free Syrian Army were not behind the attack.
"We in the Free Syrian Army do not take any responsibility for this operation. We do not do these types of suicide bombings and we do not target mosques," he told Al Arabiya television.
Video released by Syria's al-Ikhbariya channel showed dozens of limp bodies lying on the bloodied carpet of the mosque, as emergency workers rushed in to give survivors first aid. Mangled limbs lay among the wreckage.
The British-based Syrian Observatory for Human Rights, which has a network of activists across Syria, said earlier that around 15 people died in the blast in central Damascus.
The Observatory said it was unclear if the explosion was caused by a car bomb or a mortar shell. Dozens more were wounded in the attack it said.
The Iman mosque is next door to the offices of Assad's ruling Baath party, as well as other government compounds.
Locals were panicked after the blast and described seeing ambulances rushing to the area while traffic came to a standstill. Residents near the mosque said the strong, acrid smell of gun powder still hung in the air.
Buti, 84, led the funeral prayers for Assad's father, the late President Hafez al-Assad.
The imam's critics saw him as a religious mouthpiece in support of Assad. When the revolt started in March 2011, he quickly threw his support behind the Assad family, which has ruled Syria for more than four decades.
Buti was a Sunni Muslim, the sect which makes up the majority of Syria's population.
Sunnis have led the revolt against Assad, a movement that began as peaceful protests but devolved into bloody civil war that has sparked sectarian bloodshed between Sunnis and Assad's minority Alawite population.
It was unclear who was behind the Damascus blast, although Syria TV immediately accused "terrorists," a term frequently used to described rebels. If opposition fighters were responsible, it would signal the ease with which they are able to strike in the heart of the capital compared to a year ago.
Some opposition activists argued the rebels could not have been behind the attack, and called it a government plot. They said it was unlikely that rebels, many of whom are deeply religious, would target a mosque.
"The regime eliminated Buti," said Leena al-Shami, a Damascus activist speaking on Skype. "One of the last things he said is that Assad is the prince of Muslims and Syrians fight with him, as in jihad (holy war).
"I don't think Buti could have done more, his role was over. Now the regime wanted to make a martyr of him."
Some locals recalled one of Buti's more memorable sermons from early on in the revolt, in which he told President Assad he had a vision that Syria would 'receive God's wrath', but would survive.
France's Sarkozy investigated in party-funding affair
Reuters / Phuket Gazette

PHUKET: Ex-French president Nicolas Sarkozy was placed under formal investigation yesterday for "abuse of weakness" in a 2007 party funding case involving elderly L Oreal heiress Liliane Bettencourt, the public prosecutor said.
The risk for Sarkozy, unseated May last year but considered a potential conservative candidate in the 2017 presidential race, is that he may end up plagued by suspicion for months or years, even if his lawyer says there is no case against him.
Under French law, a formal investigation is the final step before a suspect is accused of a crime. Sarkozy, who only this month hinted he could make a political comeback, repeatedly has denie
— Phuket Gazette Editors
Keep in contact with The Thaiger by following our
Facebook page
.


Find more SE Asian News courtesy of The Thaiger.

Broke? Find employment in Southeast Asia with JobCute Thailand and SmartJob Indonesia. Rich? Invest in real estate across Asia with FazWaz Property Group or get out on a yacht anywhere with Boatcrowd. Even book medical procedures worldwide with MyMediTravel, all powered by DB Ventures.

Coronavirus UPDATE: Tokyo faces climbing case numbers, makers of 'Corona' beer suspend production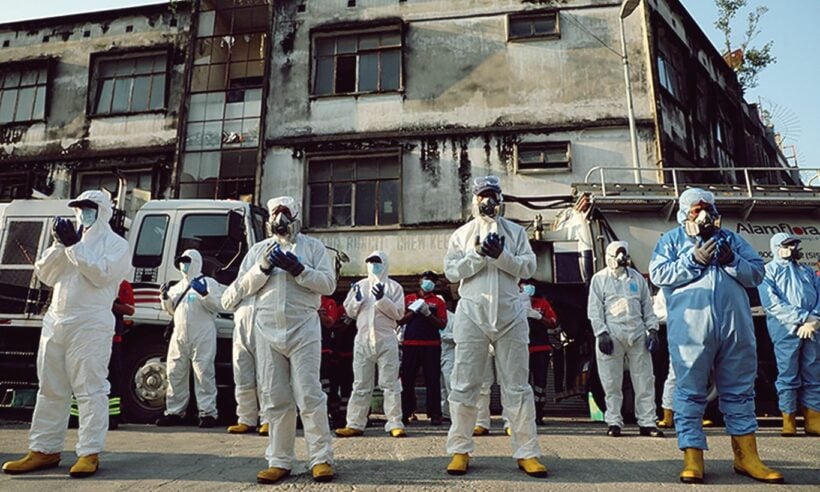 The international toll has reached 1,097,810 and deaths 59,140 with no sign of a slowdown at this stage (7.30am Thai time). The world will be adding 100,000+ new case every 24 hours within the next few days unless we start to see a flattening of the curve.
The US has had another day of burden for its health system – 32,000 new cases identified and 1,320 deaths. The Covid-19 virus also continues to spread at pace throughout key European countries with Italy and Spain hit particularly hard with with death rates around the 10% mark. Iran stands out amongst Middle East countries with the worst problem by far, having amassed 53,000+ cases and 3,294 deaths. Saudi Arabia still sits at just over 2,000 cases but is seeing a small and steady rise.
Here's the latest stats from Worldometers.com this morning…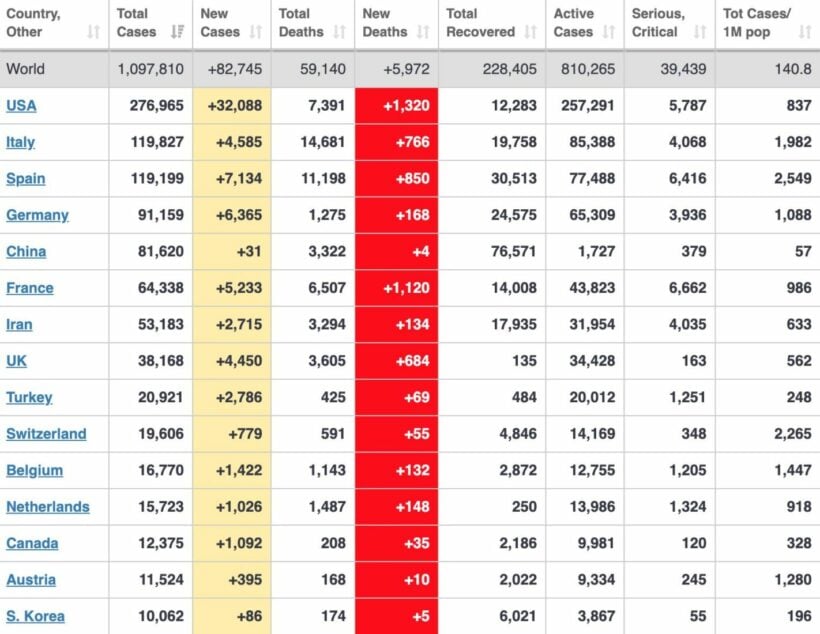 Snippets of news from around the world…
THAILAND
Covid-19 coronavirus cases in Thailand rose to 1,978 yesterday with 103 new cases confirmed and another 4 patients dying from Covid-19 complications. Total deaths nationwide now stand at 19.
Yesterday's numbers reinforce a hopeful trend in Thailand of new cases levelling off as restrictions tighten across the country this week. In Pattaya, and the province of Chonburi, provincial leaders are considering a full lockdown to outsiders after the rise of new coronavirus infections this week, almost half of them in and around Pattaya.
Pattaya City is ordering all hotels to alert their guests about the plan and check their numbers in the next three days before the lockdown is announced. Restrictions will include curfews, hotel closures and restrictions on employees leaving the province. Phuket added 13 new cases, reaching 100 cases in total. As with many new cases over the week, most were centred around Patong's entertainment zone of Bangla Road.
JAPAN
In Tokyo, the daily count of new coronavirus cases has doubled over the past 7 days, from about 40 in the final days of March to 97 last Thursday and 89 yesterday. If the current trend continues, the outlook is bleak, according to an infection control specialist from Kobe University, Kentaro Iwata. He has repeatedly warned that Japan isn't doing enough to halt the spread of the virus.
"Japan needs to have the courage to change, when we are aware we are on the wrong path. We might see the next New York City in Tokyo."
US
Health authorities in the US have modified their position on the widespread application of non-medical masks for citizens. The Centres for Disease Control and Prevention is now recommending the general public wear non-medical, cloth masks in public places to help blunt the spread of the virus. The move comes after new research highlights a significant number of people who are not showing symptoms may still have the virus and are spreading it unknowingly amongst the US community.
US President Donald Trump, who remains guarded about the recommendations from his leading Covid-19 scientific advisers, said of the recommendation to wear masks… "So it's voluntary, you don't have to do it. I don't think I'm going to be doing it."
Federal emergency workers in New York say they are now working quickly to meet demand for medical supplies in the increasingly deadly Covid-19 outbreak.
MEXICO
Mexico's largest brewing exporter, Grupo Modelo, says it will temporarily stop brewing Corona beer and other brands exported to 180 countries after its business activities were declared 'non-essential' under Mexican government orders aimed at curbing the spread of the coronavirus. The brewer says the suspension will go into place from Sunday.
"If the federal government considers it appropriate to issue some clarification confirming beer as an agro-industrial product, at Grupo Modelo we are ready to execute a plan with more than 75% of our staff working from home and at the same time guaranteeing the supply of beer."
CHINA
A group of Chinese mountaineers have started an expedition to climb Mount Everest while the site remains closed to foreign climbers because of coronavirus. Only Chinese climbers are permitted to join the climbs this spring season because of the pandemic.
The highest mountain in the world straddles the borders of China and Nepal and can be climbed from both sides. Nepal cancelled all expeditions already whilst China has closed its side to all foreign climbers.
Two dozen+ Chinese climbers tackling the Mount Everest challenge are expected to reach the advanced base camp at an altitude of 6,450 metres today. Mount Everest's peak is 8,848 metres.
ITALY
The number of deaths from coronavirus in Italy continued to rise steeply yesterday with another 766 fatalities . Over 6,000 patients remained in a critical condition. Italy's overall death toll now stands at 14,681 leaving Italy as the country worst hit by the global Covid-19 pandemic.
But experts believe the real toll from the virus in Italy is likely far higher. Matteo Villa is a researcher at the Italian Institute for Political Studies and author of a new study titled "Coronavirus: Lethality in Italy, between appearance and reality". He claims that the death toll may have been underestimated by up to 6,000, or a third of the official total.
"For sure, the figures are wrong."
Here's yesterday's 'Thailand News Today program…
Keep in contact with The Thaiger by following our
Facebook page
.
Google will publish user location data to aid in the fight against Covid-19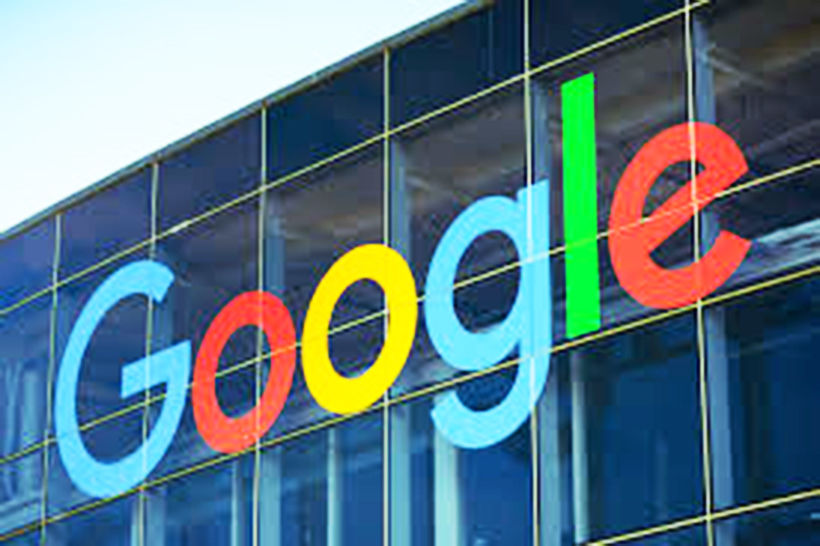 Today in Paris, Google has announced that it will start publishing location data from its users located in 131 countries, starting today. This will be done to allow the governments to indicate the performance of social distancing to help in the combat of the Covid-19 pandemic.
Reports of users' movement will be recorded on a special website and will 'chart movement trends over time by geography'. Trends will be displayed as 'a percentage point increase or decrease in visits' to locations like parks, shops, homes and places of work.
Leader of Google Maps Jen Fitzpatrick, and the company's chief health officer Karen DeSalvo says…
"We hope these reports will help support decisions about how to manage the Covid-19 pandemic, this information could help officials understand changes in essential trips that can shape recommendations on business hours or inform delivery service offerings."
Similar to the measurement of traffic on Google Maps, the new reports will use "aggregated, anonymised" data from users who have activated their location history. No "personally identifiable information," such as a person's location, contacts or movements, will be made available. To ensure this the reports will also employ a statistical technique that adds "artificial noise" to raw data, making it harder for users to be identified.
SOURCE: Bangkok Post
Keep in contact with The Thaiger by following our
Facebook page
.
Train engineer attempts to destroy USNS Mercy hospital ship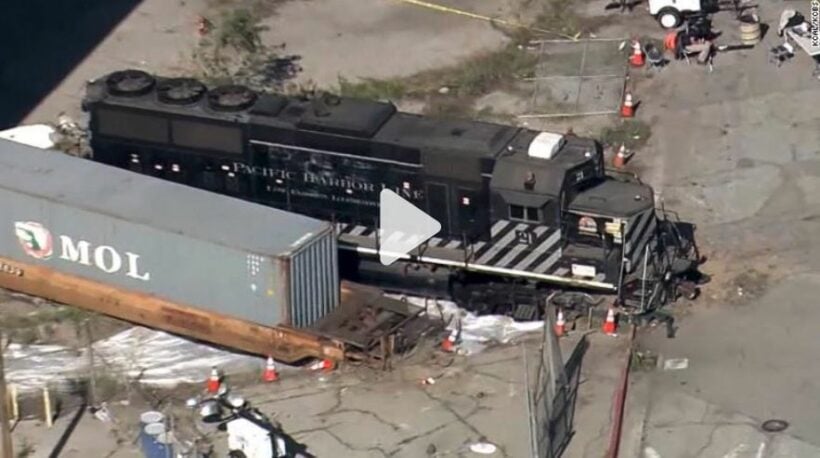 US Federal prosecutors report an engineer deliberately ran a train off the tracks at high speed near the Port of Los Angeles in an attempt to destroy the USNS Mercy hospital ship. The Pacific Harbour Line train derailed yesterday off the end of the track and crashing through multiple barriers, eventually coming to rest about 227 metres from the docked naval medical ship.
Federal prosecutors allege 44 year ol train engineer Eduardo Moreno, of San Pedro California intended to hit the ship, saying he believed it was "suspicious" and did not believe "the ship is what they say it's for.'"
Moreno allowed the train to steam past the end of the track, crashing through a concrete barrier designed to prevent just such a mishap. The train continued on to smash through a steel barrier and a chain-link fence, slid through one parking lot and then a second gravel-filled lot, careening through a second chain-link fence. It came to rest after passing under a ramp leading to the Vincent Thomas Bridge where it leaked hazardous fule. The train remained in that position Wednesday.
No one was injured in the derailment, but the fuel leak required a hazmat response.
Authorities say Moreno admitted to crashing the train intentionally but said he did not plan it in advance. It is believed that he acted alone however an FBI investigation has found Moreno is a member of a Facebook group that studies train crashes.
He allegedly made statements to a California Highway Patrol officer that included "You only get this chance once. The whole world is watching. I had to. People don't know what's going on here. Now they will."
Officials say video from inside the train's cab shows Moreno holding a lighted flare during the incident. Speculation is that he had hopes of igniting the fuel after the spill from the crash.
The 'Mercy' hospital ship arrived at the Port of Los Angeles this weekend. The Navy's hospital vessel was brought in to handle non-coronavirus patients, to help ease the burden of local hospitals that are surging with current Covid-19 cases. The ship has about 1,000 hospital beds.
SOURCE: CNN
Keep in contact with The Thaiger by following our
Facebook page
.