Phuket Gazette Thailand News: Ramadan peace blown; Credit Union chief got B3bn; PM Yingluck in show of solidarity; Vietnam cat smuggler nabbed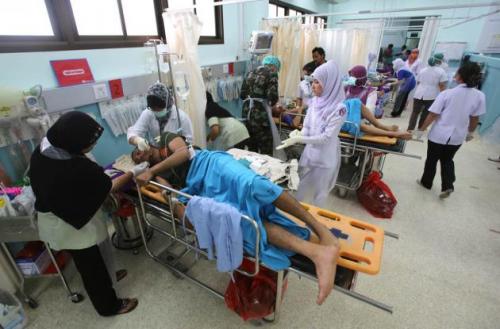 PHUKET MEDIA WATCH
– Thailand news compiled by Gazette editors for Phuket's international community
Blast in Yala injures eight soldiers
The Nation / Phuket Gazette
PHUKET: Eight soldiers were slightly wounded in a roadside bomb attack in Yala's Raman district yesterday and authorities believe an insurgent group led by Saifulloh Balor might be behind the attack.
Even though it was agreed at the peace dialogue with separatists that violence would be brought to a halt during the holy month of Ramadan, a homemade bomb was planted and detonated to harm the soldiers who were patrolling near the railway track in Tambon Balor at about 8am.
An investigation found that the blast, which left a 3-metre-wide and 1.5-metre-deep crater in the road, had also damaged the team's truck. Train services from Yala to Narathiwat's Sungai Kolok were immediately suspended pending investigation.
In comparison, the atmosphere at markets in Tak's Mae Sot district was festive as Muslim people gathered to buy and sell food to break the Ramadan fast. These included people of Thai and Myanmar descent, who stocked up on desserts and other popular dishes.
Credit Union chief got Bt3 billion
The Nation / Phuket Gazette
PHUKET: The Cooperative Auditing Department said it had found that Klongchan Credit Union had allegedly transferred Bt3 billion as advance payment to its embattled chairman Supachai Srisupa-aksorn.
"Supachai also apparently approved more than Bt12 billion in loans for associate members, which is against the cooperative's rules," Kitikong Kanajan, an official from the Department of Special Investigation, said yesterday.
Supachai now owns more than 300 properties, he said. "We have uncovered crucial evidence against him," Kitikong added.
Supachai, however, has denied charges of embezzlement. A source said he cancelled his appointment to testify to the Anti-Money Laundering Office yesterday, citing the need for more preparation.
PM, brass put on show of solidarity
The Nation / Phuket Gazette
PHUKET: Prime Minister Yingluck Shinawatra said yesterday she had never been suspicious of the military and would not interfere in the military reshuffle.
The prime minister held a meeting with the Supreme Commander and the chiefs of the three armed forces, as well as Deputy Defence Minister Yuthasak Sasiprapha, before holding a press conference with them standing behind her.
She said she had come up with policies for them to implement aimed at solving the insurgency in the three southernmost provinces and to prepare the country for the 2015 launch of the Asean Economic Community. She also promised to support the military in carrying out its mission.
Asked if she would ask Yuthasak to step down after the leaking of an audio clip that was suspected to feature a conversation between the deputy minister and former prime minister Thaksin Shinawatra, Yingluck said, "How can you ask this question? Don't you have any consideration for him? He [Yuthasak] is standing here."
Yuthasak smiled reluctantly at the prime minister's comment.
Earlier yesterday, anti-government protesters unsuccessfully attempted to block Yingluck from entering the ministry as she began her first day of work there.
Police temporarily closed roads near the ministry to traffic to allow the PM's van to enter.
Yingluck's motorcade entered through the ministry's front gate. Yuthasak led the armed forces chiefs and high-ranking military officials in welcoming her.
Yingluck paid respect to the ministry's spirit houses. Reporters and cameramen were banned from getting too close to her.
Rallying against the clip
Around 300 anti-government protesters tried to block the entrance to the ministry in a show of opposition related to the content of a controversial audio clip recently posted online, but police prevented them from getting close.
Police arrested Army Captain Songklod Chuenchupol, aka Captain Pookem, after he lay down on the road in front of the ministry.
The prime minister earlier cancelled her plan to worship at the City Pillar Shrine.
The controversial audio clip features a conversation between two men, one of whom has been identified as former prime minister Thaksin by his son, Panthongtae. On the tape, they discuss a wide range of politically sensitive issues including a plot to get military support to bring Thaksin back home. Thaksin lives in self-exile abroad after fleeing a corruption conviction.
The protesters were led by Chaiwat Sinsuwong, Admiral Banawit Kengrian, General Preecha Iamsuwan, Admiral Chai Suwannapap and Dr Tul Sitthisomwong, leader of the multicoloured group.
They said they wanted to block Yingluck and Yuthasak from being welcomed into the ministry by a parade of the three Armed Forces' guards of honour.
Nine companies of soldiers and police led by Bangkok Police chief Pol Lt-General Kamronwit Thoopkrachang have been stationed at the ministry to maintain security.
Tul said his group disapproved of the fact that Yingluck doubled as defence minister because the move is seen as interference in the military, especially the annual military reshuffle at the end of the year.
They also objected to the discussion heard in the controversial clip.
He said the military top brass must show that they are not dominated or influenced by politicians. "You must choose either to be the military of the King, or that of politicians.
"People would be upset if the military top brass allowed themselves to become the tools of politicians.'
Cat-smuggler held, felines were en route to Vietnam
The Nation / Phuket Gazette
PHUKET: Yesterday 90 cats were saved from the dining table when police intercepted a pickup truck at 2.30am with six cages in Nakhon Phanom's Ban Phaeng district.
Sodsai Umpawa, 26, said a Maha Sarakham investor paid him Bt2,000 to Bt3,000 per trip to deliver the felines to a middleman on the Mekong River, who then shipped them to Vietnam where they could fetch good prices for their meat.
Sodsai was booked for cruelty to animals and transporting livestock without a proper health check or permit.
The cats would be sent temporarily to a quarantine station.
In this first case of cat smuggling for their meat, police suspect that this gang might be backed by the same group of Maha Sarakham investors funding dog-smuggling activities.
While the consumption of cat meat is considered taboo in many places, it can be found on the menu in some parts of Asia, especially China and Vietnam.
The smuggling of canines is illegal in Thailand, but thousands of them continue being trafficked live to nearby countries like Vietnam each year.
The drivers are usually charged with exporting animals without a permit or with transporting unvaccinated animals and often escape with light punishment.
Scandal-hit monk seems to be a master of marketing
The Nation / Phuket Gazette
PHUKET: Luang Pu Nenkham
— Phuket Gazette Editors
Keep in contact with The Thaiger by following our
Facebook page
.
Whale freed by drilling team in Gulf of Thailand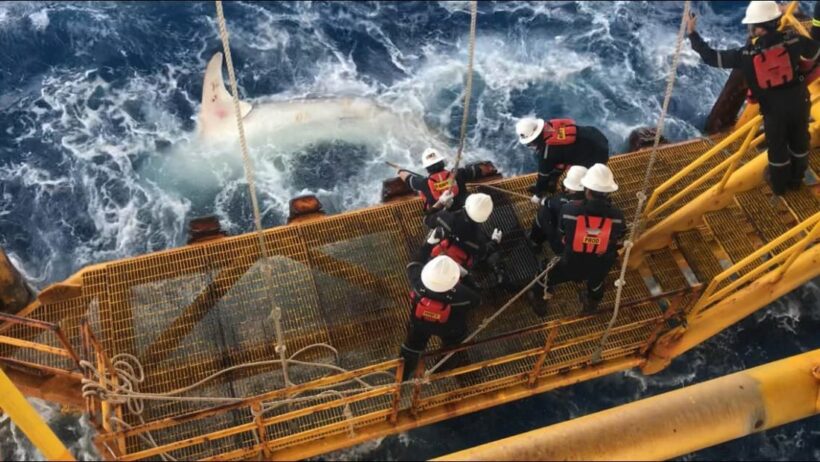 On Saturday six drilling team members at Erawan offshore field spent about 30 minutes cutting a rope tied to the tail of a Bryde's whale that apparently swam towards the structure seeking help, according to the Bangkok Post.
The rope was believed to have been tied to its tail by fishermen after the whale became trapped in a net, but the whale managed to escape, dragging the rope with it.
The rescue mission's account was posted on Facebook and drew widespread praise. "Thumbs up for you guys. It wasn't an easy job," one commentator wrote.
The platform is about 140 kilometres off the shore of Nakhon Si Thammarat province.
One worker, who filmed the operation, said it took place at 2pm on Saturday, and that all staff members were overjoyed to save the whale.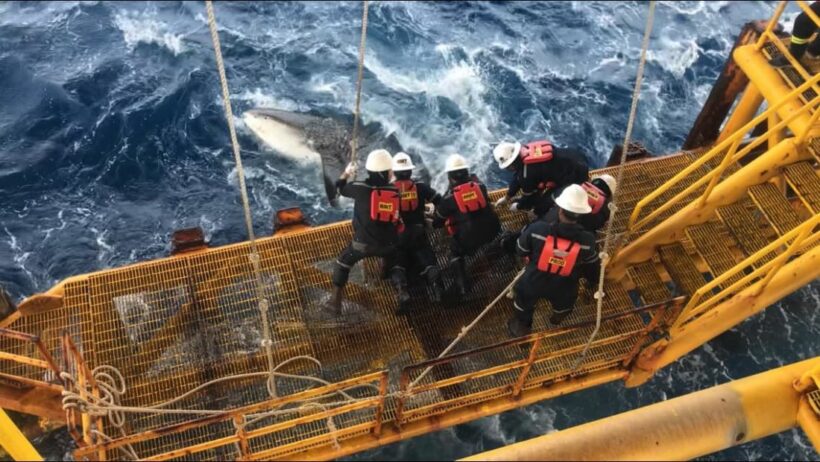 Photo: Nat Panupong Taps
Another staff at the platform said the whale was about five metres long and weighed 200 kilogrammes. The operation took around 30 minutes in rough seas before the team was finally able to cut the rope from the whale's tail, he added.
Bryde's whales have been sighted in many areas in the Gulf of Thailand, the latest one about two weeks ago off the central province of Prachuap Khirikhan. The Marine and Coastal Resources Department says the sightings indicate the richness of marine resources in the gulf.
In April, another drilling team from the same company rescued a stranded dog found at sea about 200 km from shore. The dog was later named Boonrod and adopted by a Chevron official working at the platform, who took the pet home with him to Khon Kaen province during his work leave.
SOURCE: bangkokpost.com
Keep in contact with The Thaiger by following our
Facebook page
.
500 people own 36% of equity in Thai companies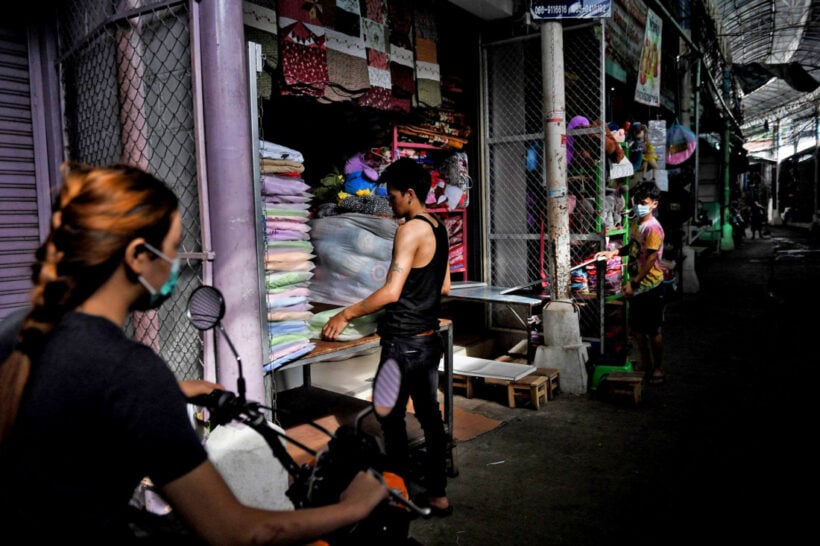 Roughly 36% of Thailand's corporate equity is held by just 500 people, highlighting wealth inequality in the Kingdom, according to a study released by the Bank of Thailand's research institute.
Each of these 500 amass some 3.1 billion baht (102 million USD) per year in company profits, according to the report from the Puey Ungphakorn Institute for Economic Research. In contrast, average yearly household income in Thailand is around 10,000 USD.
A report out this week from the Economic and Business Research Centre for Reform at Thailand's Rangsit University also pointed to divisive and polarised politics being another root cause of the economic divide.
Thailand's private sector is dominated by tycoons running sprawling conglomerates. According to the World Bank, the gap between the mega-wealthy and the rest of the Thai population of 69 million is among the many economic challenges for Thailand. According to Bloomberg, the perception of a divide, exacerbated by an economic slowdown, is a major political fault line.
"Magnates arise in Thailand from institutional factors that privilege certain businesses," said the executive director of PIER, author of the study.
The institute said Thailand needs to promote competitiveness to reduce profits from monopoly power and bolster entrepreneurship to create a more equitable distribution of corporate wealth.
The research is based on analysis of 2017 Commerce Ministry data on the 2.1 million shareholders in Thai firms, and was funded by the University of California San Diego.
SOURCE: Bangkok Post
Keep in contact with The Thaiger by following our
Facebook page
.
Survey – Thais not taking sides and 66% prioritise health care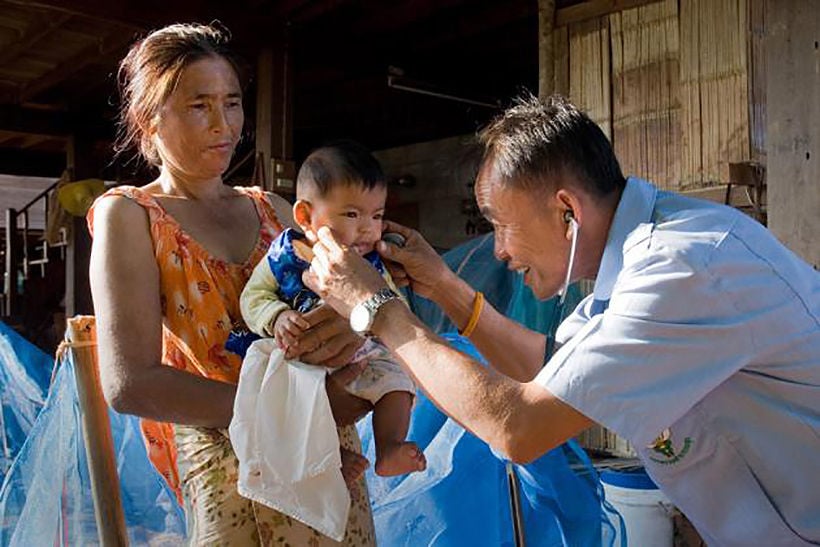 The majority of respondents to a Super Poll survey, say that they are still waiting to see where they will put their future support. For now they're saying they neither support the Government or Opposition, preferring to wait to assess their performance.
Super Poll conducted the survey on 1,069 people from a wide range of occupations nationwide between October 15–19.
The director of Super Poll, Noppadol Kannikar, says that one interesting finding was that 67.2% of respondents admitted that they prefer not to take sides, with the Government or Opposition, because both are currently under-performing and they want to wait to assess their performance.
But 16.9% of the respondents are supportive of the coalition Government, compared to 15.9% who oppose it.
On the question of Government spending, the survey showed 65.9% want quality health care as their top priority, 59.8% want good and secure jobs, 54.3% want security for their lives and property, 50.8% want increased road safety, 48.2% want government help for small and medium-size enterprises and 37.0% want government to provide them with housing.
SOURCE: Thai PBS World
Keep in contact with The Thaiger by following our
Facebook page
.