Phuket Gazette Thailand News: Policeman killed in Bangkok clashes; EC calls to defer poll; Kobkul killer death sentence upheld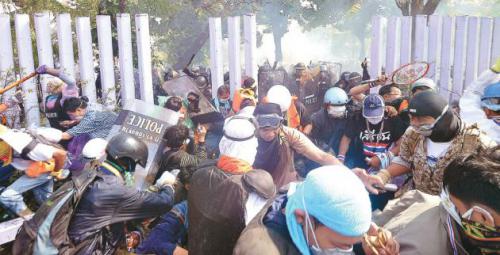 PHUKET MEDIA WATCH
– Thailand news compiled by Gazette editors for Phuket's international community
Police officer killed in clashes with protesters
The Nation / Phuket Gazette
PHUKET: One police officer was killed and at least 96 anti-government protesters and journalists and 28 police officers were injured after violence erupted at the Bangkok Youth Centre (Thai-Japan) aka the Thai-Japanese Stadium yesterday, according to the state emergency medical service agency.
The Public Health Ministry reported yesterday that at least one protester had undergone surgery after being shot in the head.
Police General Hospital director Police Lt-General Jongjet Aojenpong said Police Sgt-Major Narong Pitisitthi, 45, died after being shot in right chest.
He lost a lot of blood on the way to the hospital.
Doctors tried to give him artificial respiration but he succumbed.
Pol Maj-General Piya Uthaiyo, the spokesman for the Centre for the Administration of Peace and Order (CAPO), said injured police officers were sent to General Police Hospital after clashes with protesters at the Thai-Japanese Stadium. Police Lance Corporal Thanapol Nopluay, 25, who was shot on his right shoulder during the clashes later underwent surgery.
Police Senior Sgt-Major Preecha Thongpiam, 42, Sgt-Major Tawee Wongchan, 40, were hospitalised after being injured during the tear gas attacks and after unknown objects were thrown at them.
At noon, Piya said two more officers, injured by ping-pong bombs, were still inside the centre.
Saying that the poll numbers draw has been completed, he asked protesters why they were still trying to break into the centre where the draw took place in the morning.
Police resorted to firing tear gas at the protesters at the stadium yesterday morning.
As of 2pm yesterday, the Bangkok Metropolitan Administration (BMA)'s Erawan Emergency Medical Service Centre reported that all the injured people had been sent to seven hospitals in Bangkok.
Of the injured, 35 injured protesters were sent to Rajvithi Hospital while 10 were sent to Ramathibodi, seven to Police General Hospital, three to Pramongkut Hospital, three to Veterans General Hospital, two to Paolo Hospital, and one to Phyathai hospital.
According to the Public Health Ministry, one of the injured protesters, who was hit by a bullet in the head, underwent brain surgery at Rajvithi hospital. He later was identified as the security guard of the anti-government People's Democratic Reform Committee. Two other protesters were shot by rubber bullets and suffered after-effects of the tear gas.
At least two local reporters from Thairath TV and ASTV were also injured in the clashes.
A reporter from Thairath TV was affected by the tear gas and a cameraman from ASTV was hit by a rubber bullet. A Japanese reporter was hit by unknown objects on his face.
Local residents affected by tear gas
The Nation / Phuket Gazette
PHUKET: Residents, including children, living near the site where police fired tear gas at anti-government demonstrators trying to interrupt candidacy registration have been badly affected by the gas.
Police started firing tear gas at about 7.20am yesterday after protesters led by the Students and People Network for Thailand's Reform cut through the padlock of Gate 2 at the Bangkok Youth Centre (Thai-Japan) and tried to storm the compound on Vibhavadi-Rangsit Road.
After the gate was opened, they encountered a police truck blocking their way. Police fired several rounds of tear gas at the protesters, who grabbed some canisters and hurled them back into the compound.
Some protesters were hit by rubber bullets. Residents of the nearby Din Daeng apartments were forced to close their windows and use electric fans to blow tear gas out of their rooms.
Arisa Makkui said her six-month-old daughter was affected by the gas. The girl woke in fright and started crying when the first round of tear gas was fired at the protesters.
"Police should stop firing tear gas, because there are small children and elderly people living in this community," Arisa said.
Resident Somsri Temtung said her three-month-old baby and four-year-old daughter were also affected by the chemicals. She used an electric fan to blow the smoke out of the room.
She said she wanted to see the fighting end, because residents are suffering. If protesters did not incite police, they wouldn't use tear gas and residents would be spared, she said.
Neung Romrat said she had to take care of her paralysed aunt and could not leave her apartment at all.
Protest leader Satit's building in Trang attacked
The Nation / Phuket Gazette
PHUKET: A residence and opposition branch office in Trang belonging to former MP and anti-government protest leader Satit Wongnongtaey was attacked by unknown assailants in the early morning hours yesterday, police said.
At 1.30am, four suspected gunmen on a pick-up truck opened fire with M16 assault rifles and an 11mm pistol into a two-storey building in Trang province's Huay Yod district, according to police. Spent ammunition shells were found at the scene. There was no report of casualties.
Grounds for prosecution over charter-change bill, says NACC
The Nation / Phuket Gazette
PHUKET: The National Anti-Corruption Commission announced yesterday there were grounds for pursuing charges against former Parliament president Somsak Kiatsuranont and his deputy Nikom Wiratpanij for their roles in attempts by the government to amend the composition of the Senate, thus violating the Constitution.
NACC member Wicha Mahakun said there was sufficient evidence that the two accused could be deemed to have performed their duties dishonestly, abusing their authority and violating the ethical code.
However, Nikom can still perform his duties as the NACC has yet to decide on whether the two will be indicted. They will be summoned by the commission to acknowledge the charges on January 10.
The ruling, which was announced after the commission's meeting yesterday, involved six witnesses, documents from the Constitutional Court and Parliament, and evidence submitted by the parties who lodged the complaint, Wicha said.
The agency will conclude on January 7 whether it will file charges against the rest of 381 former MPs and senators, including caretaker Prime Minster Yingluck Shinawatra, who proposed the charter amendment draft.
Meanwhile the Constitutional Court, which earlier also ruled against the amendment, voted yesterday to reject petitions filed against the People's Democratic Reform Commission (PDRC) and the Democrat Party on whether they had violated Article 68 of the Constitution.
The court ruled that under the Constitution, the PDRC's protest rallies were an exercise in freedom of assembly and there were no grounds to suggest they were organised with the intention to overthrow a democratically elected government.
The petitions were filed by former senator Ruangkrai Leekijwattana and Pheu Thai Party members.
The court also plans to rule on a petition filed by former Democrat MP Wiratana Kalayasiri, which states tha
— Phuket Gazette Editors
Keep in contact with Thaiger by following our Facebook page.
Never miss out on future posts by following Thaiger.
Bangkok officials issue advice for Covid contacts required to self-isolate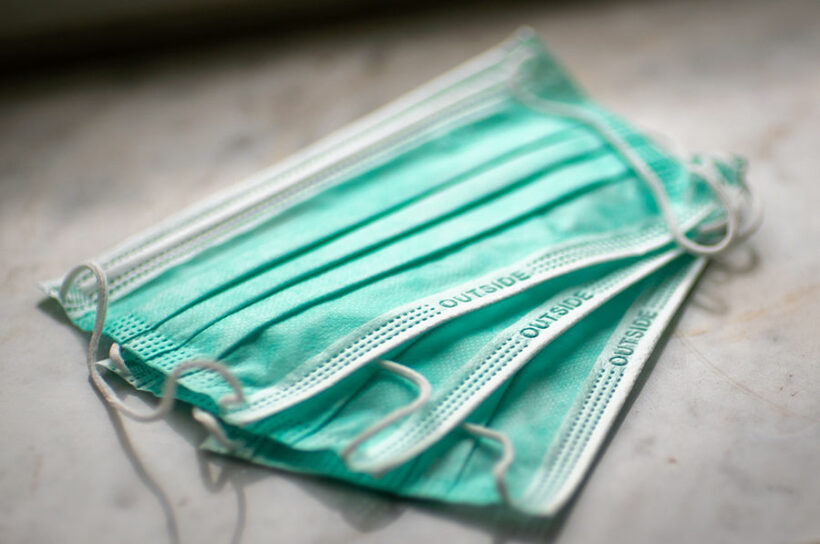 The governor of Bangkok says anyone who has had contact with a Covid-19 patient must self-isolate for 10 days, the incubation period for the virus. Nation Thailand reports that Governor Aswin Kwanmuang has issued advice for those self-isolating, saying they must adhere to the following 4 steps.
1. Sleep in a separate room to other residents
2. Do not eat with other people living in the house
3. Separate trash, as garbage used by a potentially infected person can be a source of transmission
4. Use a separate bathroom where possible. If not possible, the potentially infected person should be last to use the bathroom, washing sinks and the toilet seat after each use
The governor says people who live alone in a house or condo can use a food delivery service, but must wear a mask while in the presence of food delivery workers, as well as washing their hands regularly. Condominium residents must advise the building manager that they are self-isolating and avoid using common areas such as elevators.
Masks should be worn at all times indoors and all residents should observe social distancing while in common areas. Building managers are responsible for instructing residents to observe disease prevention measures and should also undertake regular disinfection of common areas and manage potentially infectious waste appropriately.
Nation Thailand lists the following numbers for those who need further medical advice.
Covid-19 situation at the Bangkok Health Office Hotline (02) 203 2393 or (02) 203 2396 or (02) 203 2883 and (02) 245 4964 (24 Hours)
BKK COVID-19 website hotline (02) 203 2393 and (02) 203 2396 (service hours 8am-10pm)
People with Covid-19 symptoms should contact the Erawan Centre, Bangkok 1646. People at risk of exposure to infectious cases can call the Emergency Operation Centre at 097 046 7549 and the Department of Disease Control at 1422.
Infected patients can get more advice on self-isolation at the Medical Department Hotline 1668, the National Institute of Emergency Medicine 1669 or the NHSO 1330 hotline, 24 hours a day.
SOURCE: Nation Thailand
Keep in contact with Thaiger by following our Facebook page.
Never miss out on future posts by following Thaiger.
Covid UPDATE: New cases rise to 1,543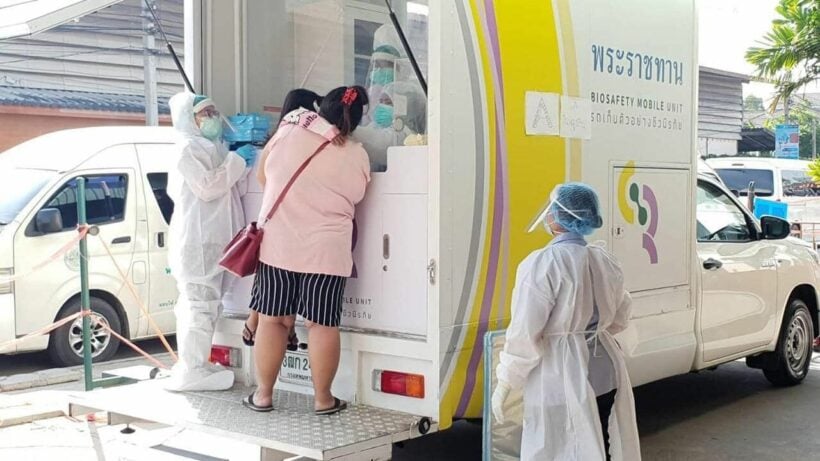 Thailand's Covid-19 infections are still on the rise, with the Kingdom reporting 1,543 new infections in the last 24 hours. Only 3 of those are imported with 1,540 being cases of community transmission. Thailand has now recorded 37,453 infections. 8,973 patients are receiving hospital treatment, 41 of whom have pneumonia.
More information to follow.

Keep in contact with Thaiger by following our Facebook page.
Never miss out on future posts by following Thaiger.
Officials confirm Koh Larn will remain open to domestic visitors for now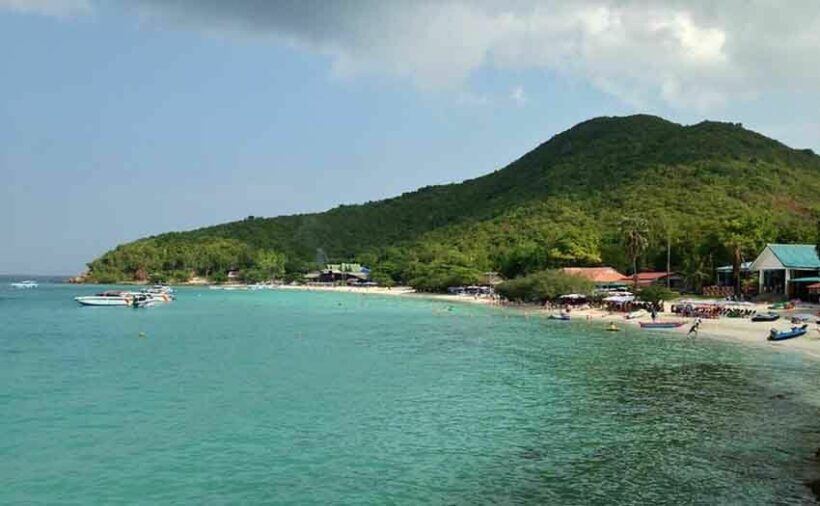 Officials in Pattaya and Koh Larn say there are currently no plans to close the island to visitors despite a man who worked briefly at a local restaurant testing positive for Covid-19. It's understood the worker was employed from April 3 to April 6, before quitting. During his short employment stint, he visited a number of nightlife venues in Pattaya during the course of one evening, before returning to the island. The name of the restaurant where he worked has not been released.
The man was later contacted by contact-tracers and subsequently tested positive for the virus. The Pattaya News reports that the restaurant on Koh Larn was closed for 3 days, with officials testing several people the man had come into contact with. It's understood all have tested negative but are self-isolating for 14 days.
No other infections have been recorded on the island, with officials confirming it can remain open to domestic tourists, with strict disease prevention measures in place, including mandatory use of the contact-tracing MorChana app. Officials have also urged people to comply with mask-wearing regulations, saying a small minority – mostly foreigners – are failing to do so.
There is currently no planned lockdown for the island, with high-risk venues such as bars and clubs already temporarily closed. Restaurants and hotels remain open to domestic tourists and outdoor activities such as boat tours and diving can still go ahead until such time as the Centre for Covid-19 Situation Administration deems otherwise. The province of Chon Buri currently does not have any restrictions in place for those entering or leaving.
SOURCE: The Pattaya News
Keep in contact with Thaiger by following our Facebook page.
Never miss out on future posts by following Thaiger.