Phuket Gazette Thailand News: Policeman killed in Bangkok clashes; EC calls to defer poll; Kobkul killer death sentence upheld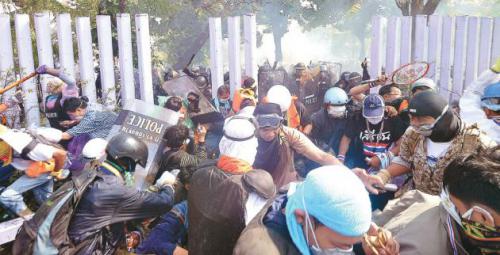 PHUKET MEDIA WATCH
– Thailand news compiled by Gazette editors for Phuket's international community
Police officer killed in clashes with protesters
The Nation / Phuket Gazette
PHUKET: One police officer was killed and at least 96 anti-government protesters and journalists and 28 police officers were injured after violence erupted at the Bangkok Youth Centre (Thai-Japan) aka the Thai-Japanese Stadium yesterday, according to the state emergency medical service agency.
The Public Health Ministry reported yesterday that at least one protester had undergone surgery after being shot in the head.
Police General Hospital director Police Lt-General Jongjet Aojenpong said Police Sgt-Major Narong Pitisitthi, 45, died after being shot in right chest.
He lost a lot of blood on the way to the hospital.
Doctors tried to give him artificial respiration but he succumbed.
Pol Maj-General Piya Uthaiyo, the spokesman for the Centre for the Administration of Peace and Order (CAPO), said injured police officers were sent to General Police Hospital after clashes with protesters at the Thai-Japanese Stadium. Police Lance Corporal Thanapol Nopluay, 25, who was shot on his right shoulder during the clashes later underwent surgery.
Police Senior Sgt-Major Preecha Thongpiam, 42, Sgt-Major Tawee Wongchan, 40, were hospitalised after being injured during the tear gas attacks and after unknown objects were thrown at them.
At noon, Piya said two more officers, injured by ping-pong bombs, were still inside the centre.
Saying that the poll numbers draw has been completed, he asked protesters why they were still trying to break into the centre where the draw took place in the morning.
Police resorted to firing tear gas at the protesters at the stadium yesterday morning.
As of 2pm yesterday, the Bangkok Metropolitan Administration (BMA)'s Erawan Emergency Medical Service Centre reported that all the injured people had been sent to seven hospitals in Bangkok.
Of the injured, 35 injured protesters were sent to Rajvithi Hospital while 10 were sent to Ramathibodi, seven to Police General Hospital, three to Pramongkut Hospital, three to Veterans General Hospital, two to Paolo Hospital, and one to Phyathai hospital.
According to the Public Health Ministry, one of the injured protesters, who was hit by a bullet in the head, underwent brain surgery at Rajvithi hospital. He later was identified as the security guard of the anti-government People's Democratic Reform Committee. Two other protesters were shot by rubber bullets and suffered after-effects of the tear gas.
At least two local reporters from Thairath TV and ASTV were also injured in the clashes.
A reporter from Thairath TV was affected by the tear gas and a cameraman from ASTV was hit by a rubber bullet. A Japanese reporter was hit by unknown objects on his face.
Local residents affected by tear gas
The Nation / Phuket Gazette
PHUKET: Residents, including children, living near the site where police fired tear gas at anti-government demonstrators trying to interrupt candidacy registration have been badly affected by the gas.
Police started firing tear gas at about 7.20am yesterday after protesters led by the Students and People Network for Thailand's Reform cut through the padlock of Gate 2 at the Bangkok Youth Centre (Thai-Japan) and tried to storm the compound on Vibhavadi-Rangsit Road.
After the gate was opened, they encountered a police truck blocking their way. Police fired several rounds of tear gas at the protesters, who grabbed some canisters and hurled them back into the compound.
Some protesters were hit by rubber bullets. Residents of the nearby Din Daeng apartments were forced to close their windows and use electric fans to blow tear gas out of their rooms.
Arisa Makkui said her six-month-old daughter was affected by the gas. The girl woke in fright and started crying when the first round of tear gas was fired at the protesters.
"Police should stop firing tear gas, because there are small children and elderly people living in this community," Arisa said.
Resident Somsri Temtung said her three-month-old baby and four-year-old daughter were also affected by the chemicals. She used an electric fan to blow the smoke out of the room.
She said she wanted to see the fighting end, because residents are suffering. If protesters did not incite police, they wouldn't use tear gas and residents would be spared, she said.
Neung Romrat said she had to take care of her paralysed aunt and could not leave her apartment at all.
Protest leader Satit's building in Trang attacked
The Nation / Phuket Gazette
PHUKET: A residence and opposition branch office in Trang belonging to former MP and anti-government protest leader Satit Wongnongtaey was attacked by unknown assailants in the early morning hours yesterday, police said.
At 1.30am, four suspected gunmen on a pick-up truck opened fire with M16 assault rifles and an 11mm pistol into a two-storey building in Trang province's Huay Yod district, according to police. Spent ammunition shells were found at the scene. There was no report of casualties.
Grounds for prosecution over charter-change bill, says NACC
The Nation / Phuket Gazette
PHUKET: The National Anti-Corruption Commission announced yesterday there were grounds for pursuing charges against former Parliament president Somsak Kiatsuranont and his deputy Nikom Wiratpanij for their roles in attempts by the government to amend the composition of the Senate, thus violating the Constitution.
NACC member Wicha Mahakun said there was sufficient evidence that the two accused could be deemed to have performed their duties dishonestly, abusing their authority and violating the ethical code.
However, Nikom can still perform his duties as the NACC has yet to decide on whether the two will be indicted. They will be summoned by the commission to acknowledge the charges on January 10.
The ruling, which was announced after the commission's meeting yesterday, involved six witnesses, documents from the Constitutional Court and Parliament, and evidence submitted by the parties who lodged the complaint, Wicha said.
The agency will conclude on January 7 whether it will file charges against the rest of 381 former MPs and senators, including caretaker Prime Minster Yingluck Shinawatra, who proposed the charter amendment draft.
Meanwhile the Constitutional Court, which earlier also ruled against the amendment, voted yesterday to reject petitions filed against the People's Democratic Reform Commission (PDRC) and the Democrat Party on whether they had violated Article 68 of the Constitution.
The court ruled that under the Constitution, the PDRC's protest rallies were an exercise in freedom of assembly and there were no grounds to suggest they were organised with the intention to overthrow a democratically elected government.
The petitions were filed by former senator Ruangkrai Leekijwattana and Pheu Thai Party members.
The court also plans to rule on a petition filed by former Democrat MP Wiratana Kalayasiri, which states tha
— Phuket Gazette Editors
Keep in contact with The Thaiger by following our
Facebook page
.
Never miss out on future posts by
following The Thaiger
.
Today marks the 'official' end of tourist visa amnesty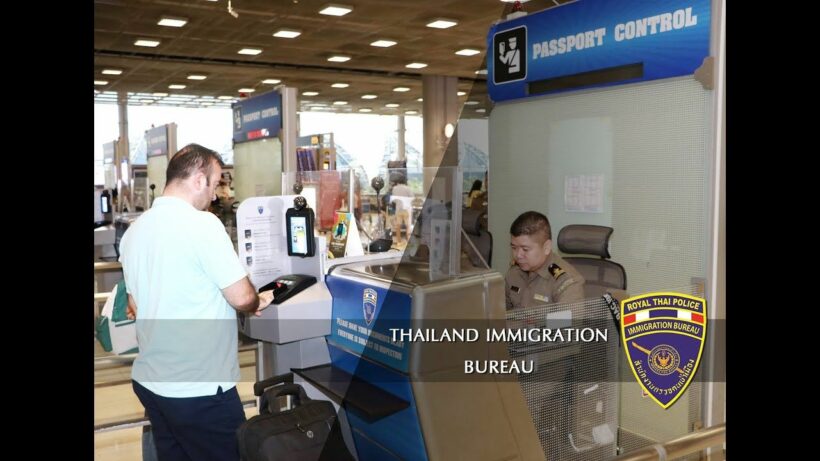 "Technically you will still be able to report to immigration and sort out your visa on Monday."
And that, as they say, is that – the end of the twice-extended visa amnesty. Today is the official end of the Thai government's visa amnesty for those staying in the country on tourist visas. The amnesty was originally given 6 months ago after the Covid-19 pandemic forced the closure of borders and suspended international flights. Despite calls for the government to extend the amnesty yet again from the Thai Chamber of Commerce, the government has not made any announcements that would allow those on tourist visas to stay in the country legally after today's end date.
For those tourists still stranded in Thailand, they would have needed to provide a letter from their respective embassies that would provide proof that they are unable to travel out of the country by today's date. Such reasons include medical, flight availability or the Covid situation remaining poor in their home countries. Those who have not provided a letter or have not sorted their visas by today's date will reportedly face overstay fines of 500 baht per day with a maximum of 20,000 baht in total fines. Other repercussions include being arrested, imprisoned, deported and/or blacklisted from entering Thailand for certain periods that coincide with the amount of time overstayed.
The Royal Thai Immigration has warned numerous times of the approaching end date and what could happen to those who fail to fix their visas properly, however, some immigration centres are open today and/or extending the end date to Monday as the last chance to sort out visas. Such centres are located in Chiang Mai and other provinces, giving foreigners an extra day without receiving an overstay fine.
Today's end date has some in disagreement over Thailand's handling of the situation, with critics saying the hard line stance is set to turn off future tourists from the country as well as taking away the only income that some businesses are receiving during the battered economy. Such tourists who are staying for a long time need accommodations that undoubtedly help such businesses stay afloat when international tourists are unable to enter the kingdom.
Technically you will still be able to report to immigration and sort out your visa on Monday as today was meant to be a closed day, although many Immigration offices were open. At least the Chiang Mai Immigraiton office announced yesterday that it would tend to visa extensions and business on Monday, without penalty.
SOURCE: The Pattaya News
Keep in contact with The Thaiger by following our
Facebook page
.
Never miss out on future posts by
following The Thaiger
.
Government to stir economy with 100 billion baht stimulus starting in October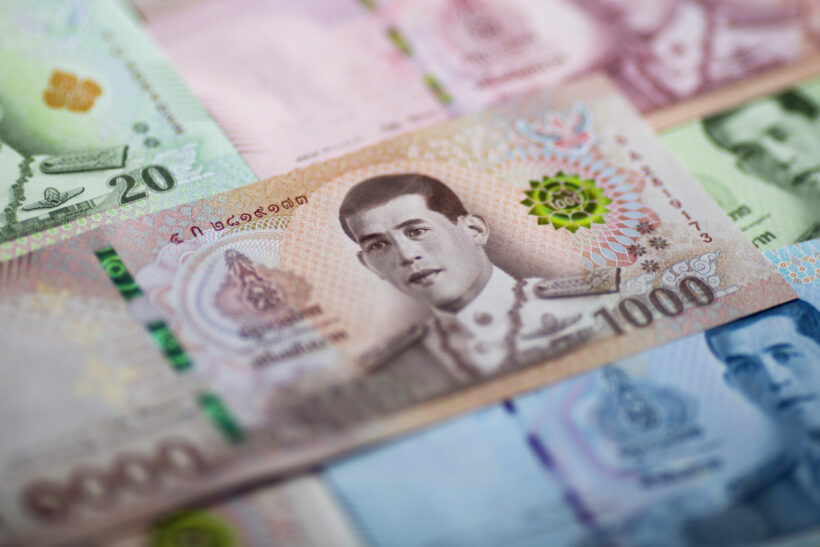 The Thai Government is expected to stimulate the economy with 100 billion baht boost starting in October until the end of the year. The injection will reportedly come from both the people's and the government's spending under three stimulus measures according to the Deputy PM Supattanapong Punmeechaow.
The first measure will reportedly give 14 million welfare cardholders an extra 500 baht discount over the next 3 months on their shopping with the budget for this measure totalling 21 billion baht. The second measure, dubbed "Kon La Khreung" or Let's Go Halves, will give 10 million people up to 100 baht discounts daily on beverages and household essentials with the subsidy being capped at 3,000 baht per person. The scheme will not, however, include such things as alcohol, tobacco or lottery tickets.
The third measure is aimed at wealthier Thais as tax incentives and will be offered in an effort to encourage them to spend more as consumers. The Cabinet has also approved a measure to pay 260,000 new graduates half of their salary to help the private sector. That budget is reportedly totaling 19.5 billion baht.
Supattanapong also predicts the economy will improve next year but warns it could take 2 years before the nation's economic growth returns to the pre-Covid level. He says the country's current budget is sufficient to boost the economy unless there is a second wave of Covid.
"But in the event that there is a second wave, the government is prepared to borrow more as its national debt is quite low compared to other countries. However the government is being cautious so it can remain financially healthy in the post-Covid era."
SOURCE: Nation Thailand
Keep in contact with The Thaiger by following our
Facebook page
.
Never miss out on future posts by
following The Thaiger
.
"Bad Student" movement by high-schoolers continues fight against authorities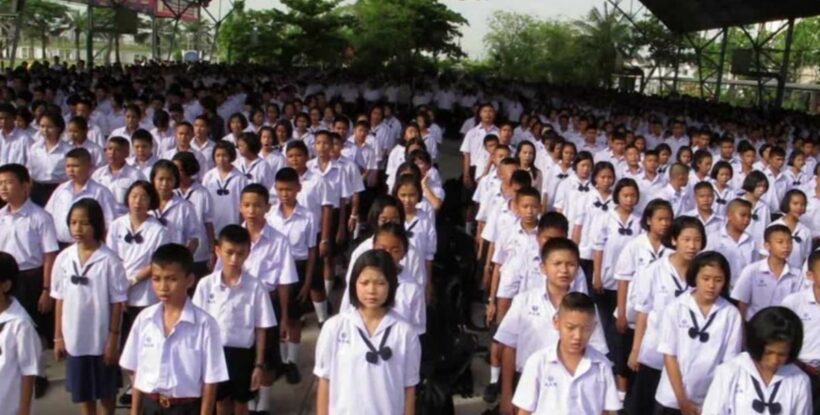 A movement, dubbed by some of Thailand's high-schoolers as 'Bad Student', is advancing the fight against education authorities as students are trying to break up the country's strict, or as they claim, archaic, education system. The movement's name takes after a university student activitst's book about his experiences in a government high school. The recent rebellion of students coincides with the recent massive Thammasat University anti-government protests in Bangkok, which are demanding reform of the government, constitution and revered Monarchy. 17 year old Peka Loetparisanyu tells Reuters that their rights are being violated.
"There's a viral saying that 'our first dictatorship is school'."
Some of the students are reportedly wearing white ribbons, cutting their hair in public and showing the now popular protest symbol of the 3-finger salute, reminiscent of the Hunger Games movie franchise, during the morning national anthem which is a requirement at all government schools.
Supporters of the pro-democracy movement say Thailand's education system is more about compliance rather than education as its rigid rules require students to dress in uniforms, have a certain length of hair and conform to specific hairstyles. The white ribbons being adorned by some of the high-schoolers represent "purity of the students" whilst the 3-fingered salute is being used as a call for democracy.
But their seemingly rebellious actions have not gone completely unnoticed by officials as the Thai Education Minister Nataphol Teepsuwan earlier this year softened hair length and style rules for government schools.
"I feel that by listening to them, I'm giving them an opportunity to voice their concern safely."
Such rebellious acts by students have led to parents being outraged over teachers reprimanding students and occasionally humiliating them publicly. Just this year, a student was given an 'ugly haircut'by a teacher in front of her peers after she showed up to school with a hairstyle that did not precisely meet the requirements.
SOURCE: Chiang Rai Times
Keep in contact with The Thaiger by following our
Facebook page
.
Never miss out on future posts by
following The Thaiger
.