Phuket Gazette Thailand News: Picture of flood devastation emerges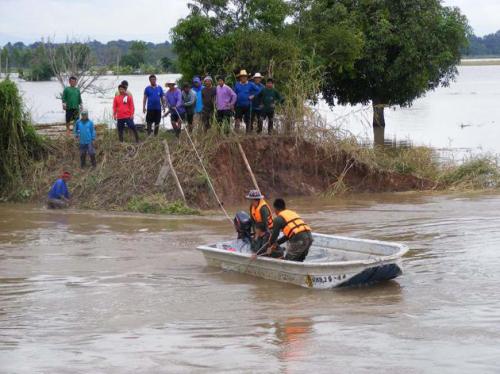 PHUKET MEDIA WATCH
– Thailand news compiled by Gazette editors for Phuket's international community
PHUKET: Twenty-five provinces – mostly in the North, Northeast and East of the country – remain flooded, though the situation is improving, says the Department of Disaster Prevention and Mitigation.
Seasonal flooding, which has hit 32 provinces since September 17, has affected 2.86 million people and left 27 dead, said Chatchai Phromlert, director-general of the department.
He added that floodwaters have damaged 14,405 houses, 2.12 million rai of farmland, 4,899 roads, 197 bridges and 516 dikes or weirs.
Of the 32 provinces affected by flooding, the situation has eased in seven – Kanchanaburi, Chumphon, Prachuap Khiri Khan, Nakhon Ratchasima, Kalasin, Phayao and Mae Hong Son, Chatchai said.
Among the 25 provinces still suffering, 21 have been hit by flash floods, and four others – Ayutthaya, Angthong, Sing Buri and Suphan Buri – by overflowing rivers.
"In general, the situation has improved. Water levels have receded in many areas although there is still flooding in low-lying areas and areas along riverbanks," Chatchai said.
Prime Minister Yingluck Shinawatra said yesterday that she had instructed provincial authorities and the Department of Disaster Prevention and Mitigation to survey the flood damage so that compensation could be paid to those affected.
Yingluck said the government was ready to compensate victims according to the level of damage suffered, but she declined to confirm whether the flat rate of Bt5,000 paid to victims of the 2011 flood crisis would be repeated.
The prime minister said she wanted to see "more integration" among the state agencies responsible for tackling the flood crisis.
Patients sent away

Meanwhile, flooding has forced Prachantakham Hospital in Prachin Buri to suspend admission of new patients, according to Public Health Minister Pradit Sinthawanarong. He said the hospital's wastewater treatment system has not worked since it was hit by floodwater.
New patients who need to be hospitalised would be sent to Kabin Buri Hospital, he added.
The minister also said that he has instructed the management of |57 hospitals at risk of flooding in |10 northern and northeastern provinces to work to the best of |their ability to safeguard their hospitals.
In Prachin Buri alone, 16 hospitals and clinics run by the Ministry of Public Health have been flooded, according to Narong Sahametapat, permanent secretary for public health.
He said health officials are on the alert for breakouts of disease related to the floods.
Deputy permanent secretary for Public Health, Wachira Pengjuntr, who heads the ministry's "flood war room", said that most of the 27 victims of the latest crisis had drowned.
In 2011, Thailand suffered its worst flooding in half a century. More than 800 people were killed and 37.5 million rai (6 million hectares) of agricultural, industrial and residential land were devastated.
Many of the country's industrial estates, which export electronic parts, auto parts and hard-disk drives, were swamped, as were large parts of Bangkok.
— Phuket Gazette Editors
Keep in contact with The Thaiger by following our
Facebook page
.
Convicted human traffickers ignore 99% of court orders in Thailand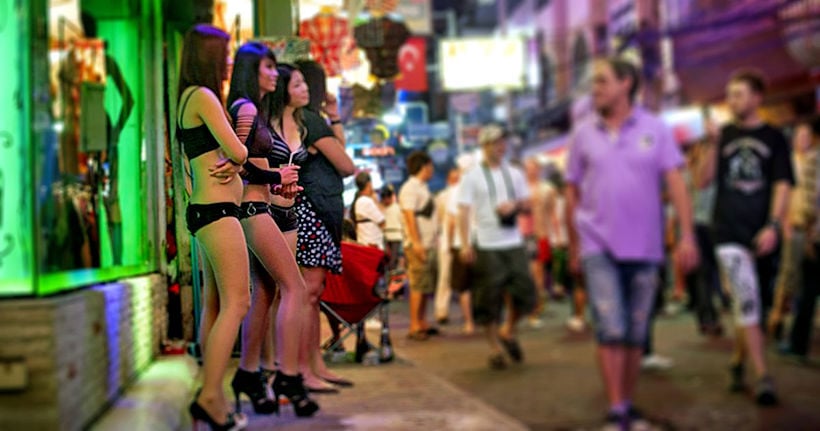 Human traffickers in Thailand have ignored court orders to pay compensation to victims in more than the 99% of convicted cases in recent years. The flouting of the court orders is fuelling fears that many survivors could be victimised again.
Thai courts have ordered traffickers to pay their victims more than $4.3 million for damages caused in about 1,335 cases since 2014, but the compensation was paid in only five cases, excluding cases settled out of court, according to Reuters.
While Thailand has rescued a record-breaking 1,000+ trafficking victims this year along, activists are concerned that the failure to pay compensation leaves them in fresh danger. A spokesman for the Human Rights and Development Foundation says… "It's an important issue that is unfortunately being neglected."
The Human Rights and Development Foundation provides free legal aid to migrant workers and trafficking victims.
The Thai government is considering amending its 1999 anti-money laundering laws to allow offenders' assets to be seized to compensate victims. Seized assets are currently state property but it's unclear when this will be reviewed by the cabinet.
"This money will enable victims to start a new life and prevent them from being re-trafficked. However the government's role in assisting victims in pursuing the claims is still not clear."
Thailand is home to about 610,000 modern 'slaves', according to the Global Slavery Index published by the rights group Walk Free Foundation. This means that about one in 113 of its 69 million people is enslaved – forced or blackmailed into working against their will, often with little or no pay.
Trafficking victims are automatically compensated through a government fund which provides living and rehabilitation expenses and lost wages. But the Human Rights and Development Foundation says these sums are insufficient for victims to rebuild their lives.
While Thai law allows victims to claim compensation from convicted traffickers, offenders have refused to pay in more than 1,000 cases.
The US called on Thailand in June to increase compensation to victims in its annual Trafficking in Persons report. They ranked Thailand as a Tier 2 country, meaning it is making significant efforts to combat the crime.
SOURCE: Reuters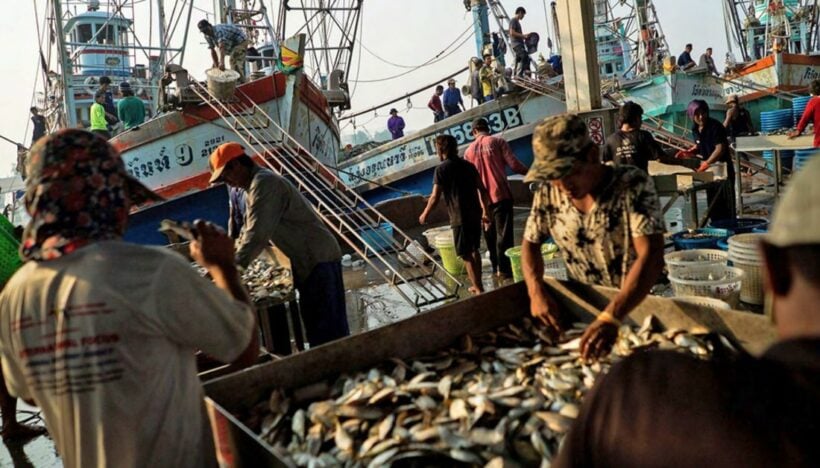 Keep in contact with The Thaiger by following our
Facebook page
.
Twin TAT campaigns will boost domestic travel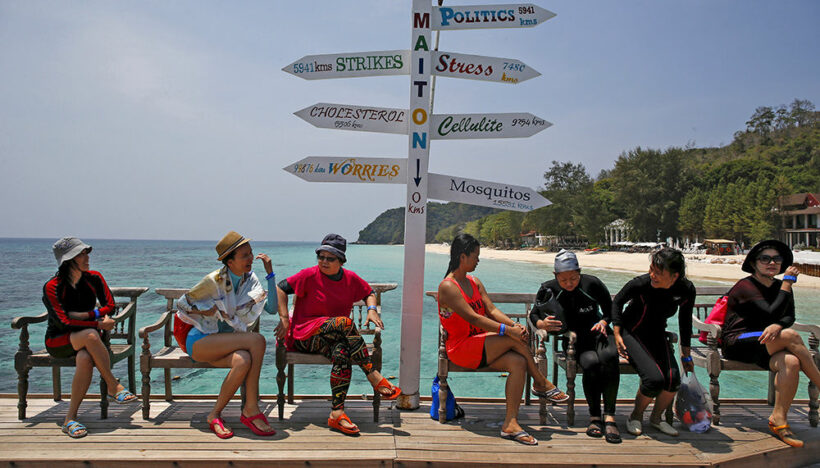 In November the Tourism Authority of Thailand plans two campaigns – "Visit Thailand with 100 Baht" and "Shocking Price Weekday Travel", – aimed to generate 400 million baht in local tourism revenue before the end of the year.
The TAT's executive director of product promotion said "Shocking Price Weekday Travel" would encourage upper and middle-class Thai tourists to travel more on weekdays, enjoying discounts of up to 80% on high-end tourism products, including five-star hotels, airlines, spas, yachting, Michelin-star restaurants and other privileges from online travel agents. The TAT says at least 4,000 tourism operators and members of tourism associations have registered to take part in the scheme.
A second campaign, "Visit Thailand with 100 Baht", will feature 40,000 tourism products priced at just 100 baht, offering 10,000 products per day on November 11-12 and December 11-12. You'll need to be 18 or older and have e-banking and a mobile phone number to join the campaign via the TAT's website, and can shop for only one tourism product outside their hometown.
Registration will run from 6am until midnight or whenever the 10,000 products for that day run out, the TAT said. The campaign will offer air and bus tickets, hotels, food and drink, tour packages and attractions.
The TAT's governor said 116 million baht will be used for the two additional programs, above the government's 1,000 baht cash giveaway Chim-Shop-Chai (Taste-Shop-Spend) scheme, and a 15% cash rebate for spending on tourism products. He expects the new campaigns should add about 400 million baht in tourism revenue and increase the number of Thai tourists travelling domestically by 10-20% .
"The new campaigns, are expected to raise domestic tourism revenue to 1.12 trillion baht this year."
SOURCE: Bangkok Post
Keep in contact with The Thaiger by following our
Facebook page
.
Thailand resume free trade talks with EU, reducing reliance on China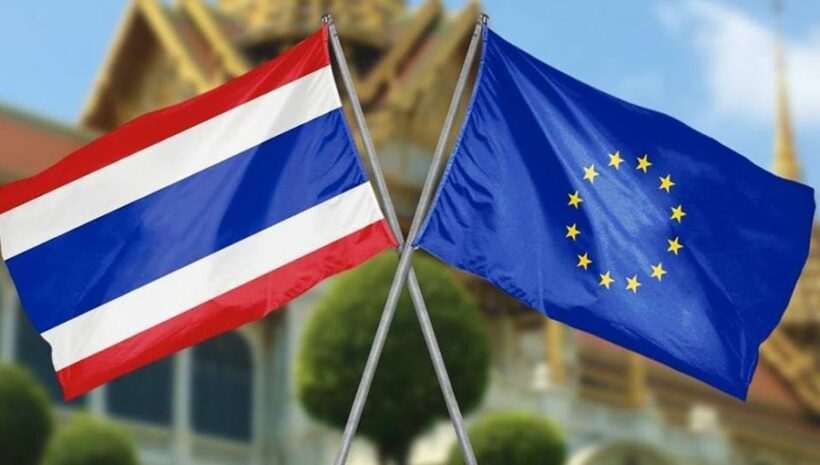 The European Union has restarted talks with Thailand about a potential free trade agreement. The talks started just days after unfreezing a deadlock put in place by the previous military junta. The resumption of talks comes as Thailand seeks to diversify its economy and reduce reliance on China, which accounted for 14% of the its total foreign direct investment in 2018.
The director-general of the Thai foreign ministry's department of European affairs held talks in Brussels yesterday with top EU officials in charge of Asia. The talks underlined the EU's interest in developing closer ties with Southeast Asia, with the ultimate goal of a strategic partnership with ASEAN, which 10 countries in the region.
ASEAN represents the EU's third-largest trading partner outside Europe, after the US and China, with more than 237.3 billion euros (263.9 billion USD) of trade in goods in 2018. According to latest available statistics bilateral trade in services amounted to 85.5 billion euros in 2017.
Free trade talks between Thailand and the EU also started in 2013 but were put on hold by the EU after the military coup that ousted the democratically elected government of Yingluck Shinawatra.
The EU said at the time that "political and civil rights and liberties in Thailand had been severely curtailed" during its years of military rule.
SOURCE: South China Morning Post
Keep in contact with The Thaiger by following our
Facebook page
.