Phuket Gazette Thailand News: NACC freezes B65mn of general's assets in corruption probe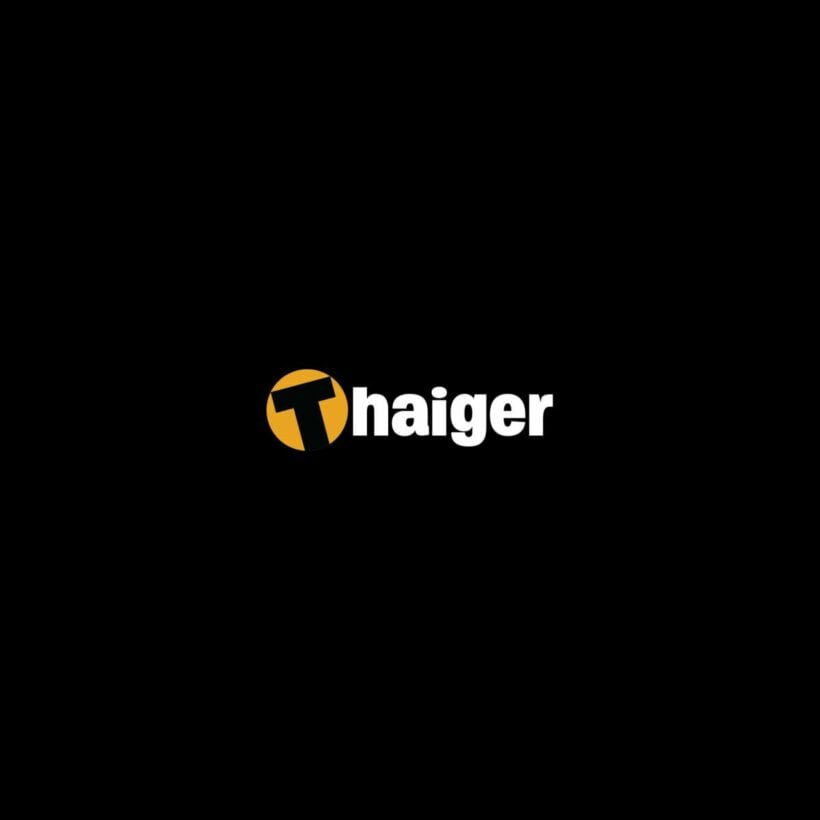 PHUKET MEDIA WATCH
– Thailand news compiled by Gazette editors for Phuket's international community
PHUKET: The National Anti-Corruption Commission (NACC) yesterday froze 65 million baht of assets belonging to retired General Satien Permthong-in pending a judicial review, on suspicion that they are ill-gotten gains.
Well-known Thammasat University Professor Sombat Chantarawong's name has surfaced in relation to the case, as Satien's adopted daughter asked him to invest 20mn baht for her in Thammasat University's Savings and Credit Cooperative.
NACC member Vicha Mahakun said Satien, who retired last year after serving as deputy permanent secretary of the Defence Ministry, was involved in two separate graft cases.
In the first case, the NACC found Satien to have falsely declared his wealth to conceal 14mn baht when he was a board member of the Public Warehouse Organisation from 2007 to 2008.
The NACC has forwarded this case for review to the Supreme Court's Criminal Division for Political Office Holders.
In the second case, the checks into Satien's asset statements uncovered unusual wealth and an allegedly unjustified money trail.
A number of asset statements were filed after 2008, when Satien served in top military positions, including as the commanding general of the Armed Forces Development Command.
While he was serving in this position, about 10mn baht was deposited into Satien's bank accounts without any credible explanation for his sudden increase in wealth, the NACC says.
His wife Natnicha and their adopted daughter Nichapat, meanwhile, saw 100mn baht flow into their bank accounts.
A portion of these funds, amounting to 20mn baht, was later diverted to Nichapat's thesis adviser, Sombat, who said he invested the money in Thammasat University's Savings and Credit Cooperative.
In his statement to the NACC, Sombat said Natnicha asked him to become a nominee to help park the family's funds.
Natnicha and Nichapat were involved in a number of land transactions, but have not been able to explain how the deals were financed, according to the NACC.
The frozen assets include five bank accounts, two vehicles and nine land plots. Sombat's 10mn-baht investment in the cooperative has also been frozen.
The amount of the frozen assets was computed based on the value of questionable deals and concealed bank accounts.
Satien has been given 30 days to submit his rebuttals. As per the agency's graft procedures, the NACC will form a panel to examine the rebuttals.
Should the NACC decide against the defence arguments, it will then issue its findings on the source of the unusual wealth and allegedly falsified assets.
If there is cause to suspect an offence, the NACC will activate a prosecution via the Office of the Attorney-General.
Prosecutors would then seek two outcomes: judicial endorsement to confiscate the ill-gotten gains as state property, and a guilty verdict on a charge of unusual wealth.
Those convicted of unusual wealth are subject to removal from office with retroactive effect and a five-year ban from future appointments.
The NACC last July asked the court to seize 64.7mn baht in assets from then Transport permanent secretary Suphoth Sublom, deeming it unusual wealth. This followed three earlier asset freezes amounting to about 82mn baht.
Suphoth's assets were investigated after a gang of burglars allegedly stole 100mn baht in cash from his Bangkok home in a break-in in November 2011. Police retrieved some 20mn baht of the cash – an amount much larger than the 5mn baht that Suphoth initially reported as stolen to police.
Dubbed "Thailand's Plato", Sombat, 68, is a prominent political-science academic. He was recognised as a National Researcher in 1995 while serving as a lecturer at Thammasat University's faculty of political science, where he has continued to serve as a special lecturer since his retirement.
After graduating with a bachelor's degree from Chulalongkorn University, Sombat earned a Bachelor of Arts from prestigious Claremont Men's College (now Claremont McKenna College) in California, and later a master's and a PhD from Claremont Graduate School.
— The Nation
Want more from the Thaiger family?
📱 Download our app on Android or iOS for instant updates on your mobile
📧 Subscribe to our daily email newsletter
👍 Like/Follow us on Facebook
🔔 Subscribe to or Join our YouTube channel for daily video updates
Illegal border crossings bringing in new Covid-19 infections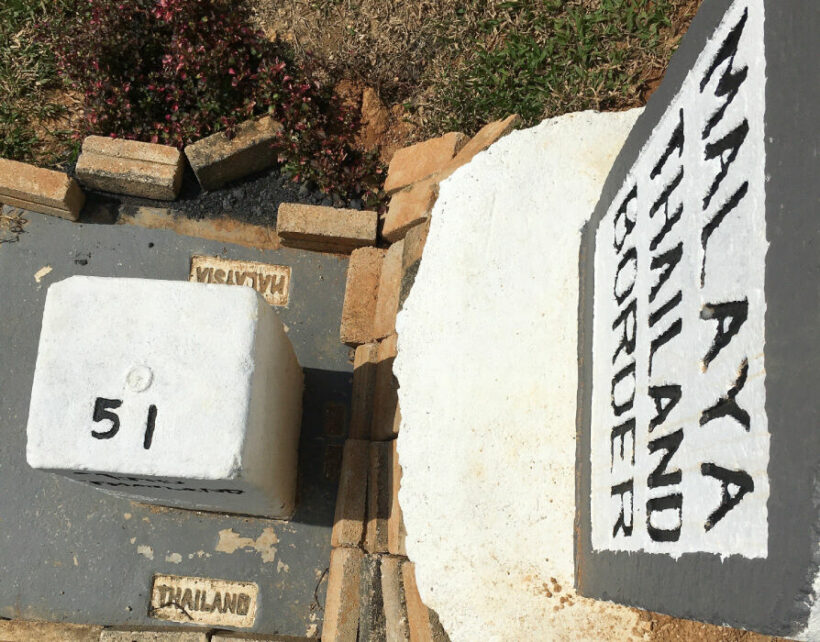 Authorities are worried about illegal border crossings into Thailand bringing in the Coronavirus after 5 recent Covid-19 infections from such crossings. Bypassing all health and security checkpoints along the border, 5 Thai nationals were identified today as being positive for Covid-19 after they snuck into the country, according to the Centre for Covid-19 Situation Administration.
Authorities nabbed 2 after border crossings from Malaysia illegally on April 28 and May 3rd, while another snuck across the Burmese border into Tak on May 2. The last 2 came from Cambodia on Thursday across the Sa Kaeo border. All 5 illegal border crossers are now in state hospitals for Covid-19 treatment.
According to CCSA data in the first four months of 2021 a total of 15,378 people were arrested by Thai authorities while sneaking across borders. Even after security forces increased patrolling along the borders, people managed to sneak in from Myanmar, Malaysia, Laos, and Cambodia. 6,700 of those who crossed the border were Burmese citizens, while another 1,700 of them were Thai nationals.
With nearly 400 lives lost to Covid-19 and over 83,000 people having been infected in the pandemic, the CCSA declared that Prime Minister Prayut Chan-o-cha and National Security Council Secretary-General Natthapol Nakpanich agree that these illegal border crossers without Covid-19 screening are a serious problem.
Many Thai people work in Malaysia and as the pandemic drags on they are sneaking across the border, desperate to make it home to their family. Another recent case found illegal Burmese border hoppers in a taxi en route to Hat Yai after they crossed into Thailand from the Malaysian border. They were trying to travel incognito across Thailand in order to cross the border again back into their home country of Myanmar.
The dilemma is even worse at the Burmese border as the often violent protests following the February 1 military coup has been pushing much of the country into poverty, and creating refugees who are flocking to the border in hopes of crossing over to safety. Many are seeking to escape the conflict and find work in Thailand.
SOURCE: Bangkok Post
Want more from the Thaiger family?
📱 Download our app on Android or iOS for instant updates on your mobile
📧 Subscribe to our daily email newsletter
👍 Like/Follow us on Facebook
🔔 Subscribe to or Join our YouTube channel for daily video updates
Thailand Consumer Confidence Index hits record low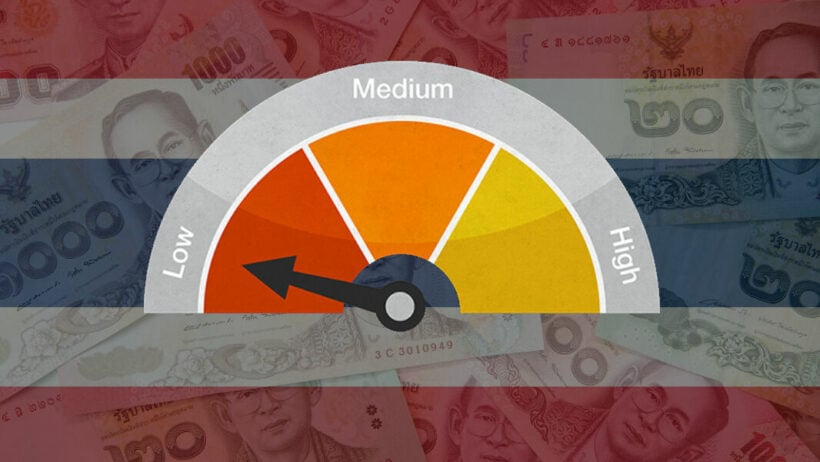 The University of the Thai Chamber of Commerce has reported that the Consumer Confidence Index has hit another new record low of 46.0 in April. The Covid-19 global pandemic has had a devastating effect on the economy and consumer confidence has fallen frequently to the lowest points that it has seen since 1998.
The president of the UTTC believes that consumers generally don't feel like there has been much of a recovery for the economy since the global pandemic began and without a stimulating event to motivate economic growth, the index is expected to continue to fall further. The university estimated that if the third wave of Covid-19 continues past the end of May the economy can expect to lose 400 to 600 billion baht.
The UTTC president stressed that the government should hasten to step up relief measures and make sure they continue relief and economic stimulus throughout the pandemic to avoid economic catastrophe. He predicted that the economy and the Consumer Confidence Index will continue on a downward slope without any hope of improvement until the vaccine rollout gets well underway towards herd immunity, and new Covid-19 infections are decreased dramatically.
Today saw another 2,101 new Covid-19 infections and 17 deaths in Thailand. Vaccination efforts are continually being stepped up, but still remain woefully slow.
The Consumer Confidence Index first started falling last year, with a drop below the previous record low in 1998 in April of 2020, when it fell to 47.2. A few months later, by July of last year, it had recovered significantly, climbing back over 50. But by March of this year, the index had fallen again to 48.5. With April's tumble of 2.5 points, the Consumer Confidence Index pushes once again to a new record low.
SOURCE: Thai Business News
Want more from the Thaiger family?
📱 Download our app on Android or iOS for instant updates on your mobile
📧 Subscribe to our daily email newsletter
👍 Like/Follow us on Facebook
🔔 Subscribe to or Join our YouTube channel for daily video updates
Thailand searches for cow vaccine for lumpy skin disease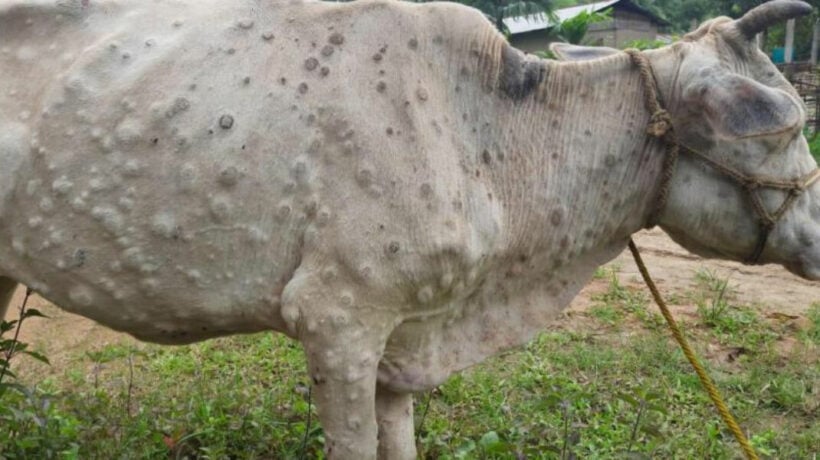 Move over Covid-19 there's a new disease sweeping the country as Thailand's cow population is afflicted with a lumpy skin disease. The Department of Livestock Development is now working on procuring vaccines from overseas manufacturers to import and treat the cattle population in Thailand. The lumpy skin is caused by pustules that are the most visible symptom, perhaps more detectable than other bovine signs such as drooling, loss of appetite and drowsiness.
The cow disease is spreading in the North, Northeast, and Central Plains area of Thailand and has been found in 18 provinces total. First identified in Roi Et, it has now spread in Chiang Rai, Kalasin, Kanchanaburi, Khon Kaen, Maha Sarakham, Nakhon Pathom, and Nakhon Phanom. The first case of the lumpy skin disease was reported in Don Daeng village last month and on April 9th officials reported it to the World Organisation for Animal Health.
The lumpy skin disease is found in cow pens and spread through flies, ticks, and mosquitoes, but the DLD says not to panic, it is not transmissible to humans. The department is distributing important information about symptoms and how the disease spreads to breeders and farmers in the area. They're requiring the breeders to monitor their cattle closely and have imposed measures to control the disease in heavy hit areas.
To prevent the spread of disease in livestock, traders are being requested to not buy and sell cattle within 50 km from disease-stricken regions. And for farmers caring for cattle, the DLD recommends spraying insecticide in all areas to prevent transmission via insects. Finally, in case the cattle were jealous of traveling humans, the DLD is advising farmers to prevent disease spread by isolating any new cow that comes into their farms with a 28-day bovine quarantine where they should be kept under nets to keep insects away.
SOURCE: Bangkok Post
Want more from the Thaiger family?
📱 Download our app on Android or iOS for instant updates on your mobile
📧 Subscribe to our daily email newsletter
👍 Like/Follow us on Facebook
🔔 Subscribe to or Join our YouTube channel for daily video updates