Phuket Gazette Thailand News: MP shortfall may annul Feb 2 election; Holiday road toll hits 86 dead; Cold-weather boozing feared lethal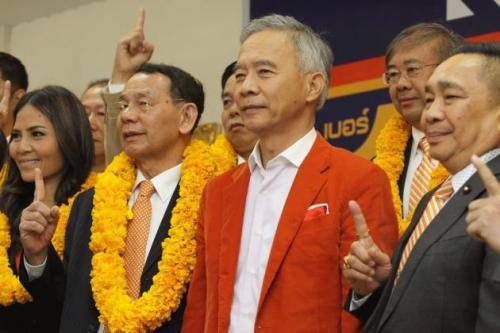 PHUKET MEDIA WATCH
– Thailand news compiled by Gazette editors for Phuket's international community
MP total could fall short if blockades continue
The Nation/ Phuket Gazette
PHUKET: Fears that protests will keep 95% minimum from being met; EC to discuss possible poll delay with govt, PDRC
A former election commissioner warned yesterday of an impending political deadlock that could make a new House of Representatives unable to function properly.
Sodsri Sattayathum, former member of the Election Commission (EC), expressed her concern yesterday that the February 2 election may end up producing fewer than the required minimum of 95 per cent of House members.
Meanwhile, Election Commissioner Somchai Srisuthiyakorn said yesterday it was likely that some commissioners would resign if pre-election violence threatened to escalate. However, he added that he did not think any such resignations would take place in the near future.
"When no other way out is available for the country, the EC members will assess the situation and make our decision when the time is right. We may use this option [resignation] to ease the situation and end the problem," Somchai said.
He met government representatives yesterday to discuss ways of easing the conflict ahead of the February 2 poll. Protests occurred in many southern provinces after candidacy registration for constituency MPs began on Saturday.
Somchai said he would meet with three high-ranking representatives of the government at an undisclosed location, but he declined to identify them.
The discussion would focus on whether the election could be postponed to avoid further violence, he said.
He would also meet representatives of the main group organising anti-government protests, the People's Democratic Reform Committee (PDRC), later today.
PDRC spokesman Akanat Promphan said yesterday the group was happy to meet with election commissioners about the matter.
Sodsri said yesterday that she feared that as candidacy registration was blocked in many provinces, the number of MPs would fall short of the 95-per-cent threshold required to open Parliament.
The Constitution states that the House of Representatives shall be deemed duly formed when a general election returns at least 480 members of the House of Representatives, but not less than 95 per cent of the total number of members.
The House of Representatives is made up of 375 constituency members and 125 "proportional representation" members selected from party lists.
Registrations in seven southern provinces with a total of 32 constituencies remain blocked by anti-government protesters. Sodsri noted that it would only require 25 constituencies to fail to complete registrations for the number of MPs to fall below the 95-per-cent threshold due to Thailand's "proportional representation" method.
She noted that when she was in office, the EC faced a similar problem when no candidates showed up for by-elections after Democrat MPs in the South resigned. Under the current election law, there is no clause to break this "deadlock".
At that time, the EC was prepared to have the Auditor General's Office seek a ruling from the Constitutional Court, she said.
Meanwhile, caretaker Deputy Prime Minister and Foreign Minister Surapong Tovichakchaikul said yesterday that 53 countries and two international organisations have issued statements backing Thailand's election. He said they believed that the election would be an internationally accepted means to return power to the people, he said.
The latest statements were issued by Colombia and Mexico, which praised the planned election as a way to promote public participation and benefit Thailand. They said they would closely monitor the situation in Thailand and hoped for a peaceful, democratic and constitutional solution, according to Surapong, who is also in charge of the government's Centre for the Administration of Peace and Order.
New attack on guards at STR rally site injures six
The Nation / Phuket Gazette
PHUKET: Bloody incidents have continued at the rally sites of anti-government demonstrators in Bangkok, with six more civilians injured yesterday afternoon.
One of the victims suffered an injured right eye while protesting in the Makkhawan-Rangsan Bridge area and, as of press time, he was still being treated at Ramathibodi Hospital.
Following the latest incident, Metropolitan Police Commissioner Lt-General Camronwit Toopgrajank said he seriously wanted to catch the culprits to clear any distrust and rumours that police officers may be behind these attacks.
"The police work for Thai people and the demonstrators are also Thai people," he said.
He added that one policeman was also killed during confrontations between police and demonstrators at the Thai-Japan Stadium on Thursday, and suggested that a third party might be instigating violence.
"If you have still photos or video recordings of violent incidents, please forward them to the police. We have cash rewards for useful tip-offs," Camronwit said.
He added that up to Bt2 million in donations had been given to the police to use as rewards in order to facilitate investigations.
A guard for the anti-government protesters was also killed in the gun attack at 3am on Friday.
Assoc Prof Dr Surasak Leelaudomlipi, director of the Ramathibodhi Hospital, said four protesters had been rushed to the hospital with injuries yesterday afternoon.
"They are between 18 and 26 years old. We have already allowed three of them to return home," Surasak said.
The patients had been hit by unknown objects, he said.
According to Bangkok Metropolitan Administration's Erawan Emergency Medical Services Centre, the first person to hurt was a 24-year-old man. He had injuries to his face, right eye and right arm, and he was still undergoing treatment at the hospital as of press time.
The second patient brought in was a 26-year-old man, who had sustained wounds to his left hand.
The third victim was a 20-year-old man who suffering injuries to the left side of his face and his left knee, while the last victim was an 18-year-old man with wounds on the right side of his forehead.
The Makkhawan-Rangsan Bridge area has been a protest site for demonstrators under the leadership of the Students and People's Network for Thailand's Reform (STR) and the Dharma Army.
Samdin Lertbut, a coordinator for the Dharma Army, said the people were injured after two men on a motorcycle hurled giant firecrackers into a tent of volunteer guards at about 1.30pm yesterday.
"Six people were injured. We rushed four to Ramathibodi Hospital," he said.
PDRC protesters disrupt second day of registration in South
The Nation / Phuket Gazette
PHUKET: Anti-government supporters of the People's Democratic Reform Committee (PDRC) continued to disrupt constituency registration of MPs in the South on the second day of registration yesterday.
In Phatthalung, Nakhon Si Thammarat and Surat Thani, protesters laid siege to premises where registrations were being held and blocked entrances to prevent candidates and election officials from entering.
Pheu Thai candidates in Surat Thani's six constituencies, led by core red-shirt leaders Yossawit C
— Phuket Gazette Editors
Keep in contact with The Thaiger by following our
Facebook page
.
Thai sports minister optimistic about Olympic boxing gold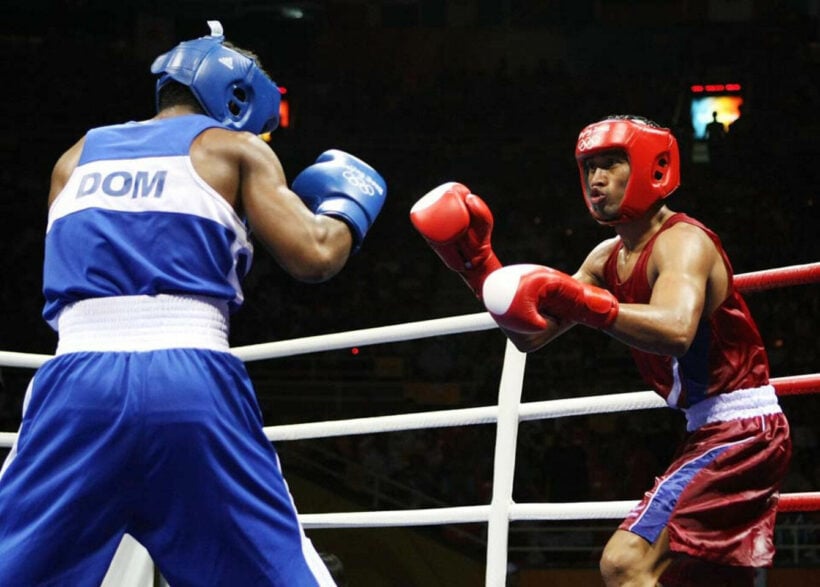 Thailand's minister of tourism and sports says he's optimistic that Thai boxers will win a gold medal at next year's Tokyo Olympic Games (if the Games are held at all). Phiphat Ratchakitprakarn visited the national team's training camp at the National Sports Training Centre in Saraburi province, northeast of Bangkok. He was accompanied by the governor of the Sports Authority of Thailand.
They met the 4 Thai boxers who have already qualified for the Tokyo Games. The minister watched them train at the National Boxing Development Institute, inside the NSTC compound, and praised their efforts.
"The measures undertaken by the government to control the spread of Covid-19 virus have paved the way for the Thai athletes to resume training. Boxing is one of the most popular sports in the country and all Thais are hoping for success at the Tokyo Olympics."
"Although we didn't win any gold at the 2016 Rio Olympics, I believe the Thai boxing team will win back the faith of their fans by bringing home a gold medal from the Tokyo Olympic Games next year."
The secretary-general of the Thailand Boxing Association and its chairman of technical development both assured Phiphat that the Thai boxers will continue to train hard for any event that might take place in the future.
SOURCE: Bangkok Post
Keep in contact with The Thaiger by following our
Facebook page
.
Cabinet reshuffle coming as 4 economic ministers resign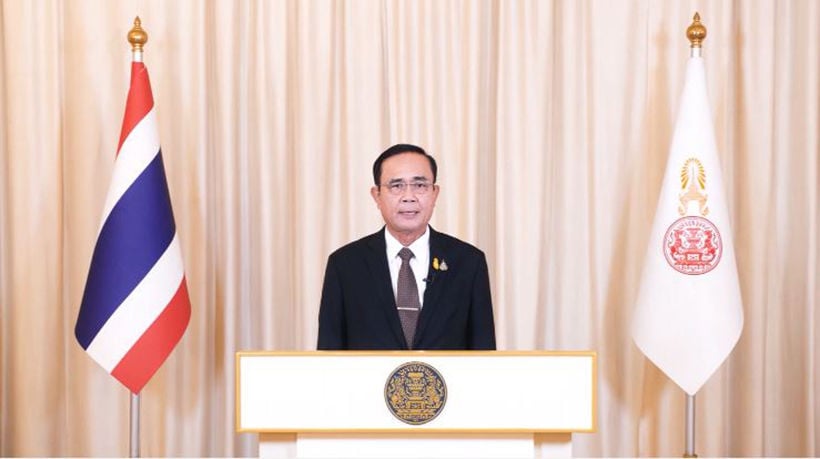 PM Prayut Chan-o-cha says he'll reshuffle the Cabinet following the resignations of 4 economic ministers from the ruling Palang Pracharat Party. The finance minister, energy minister, the minister of higher education, science, research and innovation and the deputy secretary-general to the PM and secretary to the Council of Economic Ministers held a joint press conference to announce their resignations.
Political observers say the move by the 4, who are credited with running Thailand's economy, comes after weeks of Palang Pracharat Party infighting among factions vying for power. Responding to the resignations, Prayut says that he "respects the decisions."
"But I have to move the country forward and will talk with coalition parties about a Cabinet reshuffle."
Prayut didn't confirm reports that the reshuffle is happening in September. He says the timing will depend on the political process, which he will discuss with parties in the government coalition. He confirmed that all 4 ministers who quit the party were under his patronage when he took the post of premier last year.
Asked if outsiders will be invited to participate, he said he'll consider all options.
Prayut also said today's meeting of the Council of Economic Ministers meeting has been postponed so he can meet with his team of economic advisers instead. He will then put their proposals to the CEM.
SOURCE: Nation Thailand | Nation Thailand
Keep in contact with The Thaiger by following our
Facebook page
.
Immigration official says visa amnesty extension "is unlikely"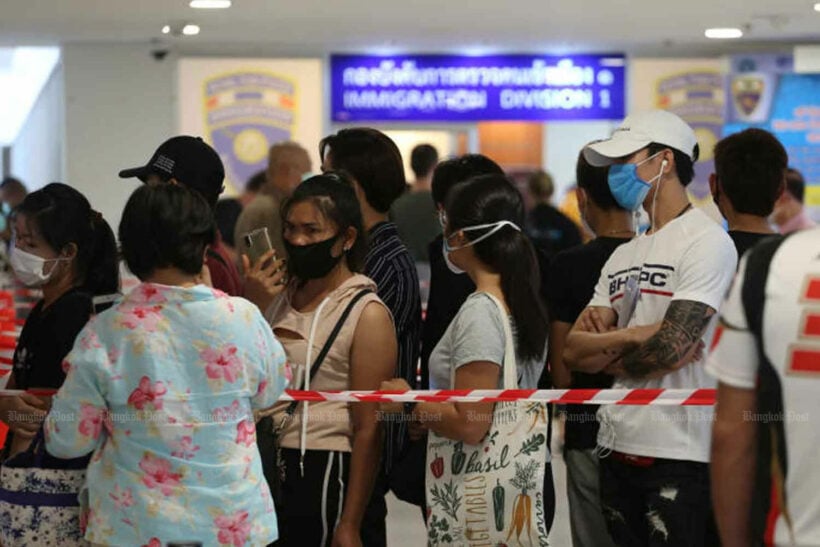 As the deadline for the visa amnesty draws closer, conflicting whispers are emerging from Immigration offices around the country.
The Thaiger is privy to a discussion with an Immigration officer this morning where an extension was said to be likely, for 1 month beyond July 31. But just this afternoon Khaosod English has published a contrary story saying that an extension of the visa amnesty for foreigners "is unlikely".
The amnesty, extended back in April, will expire at the end of this month (July 31).
Immigration spokesperson Col. Phakkhaphong Saiubon is quoted as saying that there's a need to "clear out people" as the situation of global pandemic "starts to wind down". The spokesperson's reading of the international Covid-19 situation appears to ignore the latest figures which indicate an acceleration of the global infection numbers and recently "low risk" areas firing up with "second waves" of infections.
The government issued a general amnesty which gave automatic extensions of stays earlier this year, and then extended again in April, after crowds of foreigners were queueing up at immigration offices around the country. The amnesty allowed foreigners whose visas expired between March 26 to July 31 to stay in the Kingdom without applying in person for an extension at immigration offices.
"There most likely will not be an extension. It's all quiet on that front. It's been a long time and we need to clear out people. Thailand and the Thai government are already generous. No other country has this long of a visa amnesty (another false assertion)."
If there is no extension to the visa amnesty after July 31, overstay fines as well as the 90 day report requirements will likely resume unless other measures are put into place before that date.
The spokesperson also warned foreigners "who plan to continue staying in Thailand are advised to renew their visas and 90 day reports before then".
"I recommend you do it within this month."
The bottomline, without any news of an extension to the amnesty, is that foreigners, whose visas have expired, should apply to extend their visa or, if they are unable to, contact their Embassy for a letter explaining the reasons they are unable to leave the Kingdom.
"It also depends on the flights available for you. But if your embassy won't issue a letter for you, then you may have to leave since there's not much we can do."
Before the visa amnesty was granted, immigration officials required as many as nine separate documents for foreigners to extend their stay for up to 30 days. They include land deeds, rent contracts, and even selfies of foreigners with their accommodations.
SOURCE: Khoasod English
Keep in contact with The Thaiger by following our
Facebook page
.