Phuket Gazette Thailand News: Missing monk wanted for money laundering; Chalerm unhappy; Yingluck warned of impeachment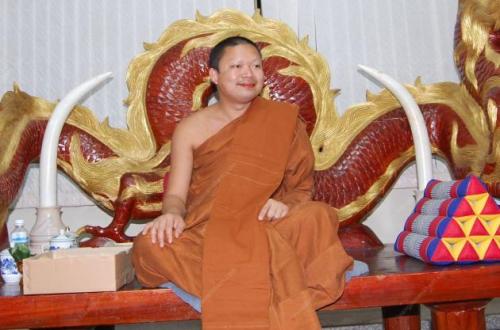 PHUKET MEDIA WATCH
– Thailand news compiled by Gazette editors for Phuket's international community
Monk had 10 bank accounts with daily transactions of Bt2m
The Nation / Phuket Gazette
PHUKET: The Anti-Money Laundering Office (AMLO) has found 10 bank accounts under the name of Luang Pu Nenkham, who calls himself the abbot of Si Sa Ket's "Wat Pa Khanti Dhamma" monastery, as well as records of transactions totalling up to Bt20 million per day.
Suwanee Sawaengpol, AMLO deputy chief, yesterday pointed out that these bank accounts were being monitored for fraud and hence any further transactions could result in the monk facing money-laundering charges.
Suwanee said investigation showed that more than Bt2 million moved from each of the accounts every day and, under law, the bank was required to notify AMLO of these transactions.
The agency is confident that it has enough evidence against the monk and his network of disciples and that they can be prosecuted under charges of violating the law and public fraud, she said.
AMLO officials will visit the monastery next week to gather witnesses and the agency will also seek approval for full asset investigation against the monk and his network from the Transaction Committee on July 17, she added.
Meanwhile Ubon Ratchathani's Wat Tai Phrachaoyai Ong Teu abbot Phra Rajathamkosol said the temple where Luang Pu Nenkham or Phra Weerapol Sukpol was ordained had set up a panel to look into the monk's activities and if he is found guilty of abusing his vows, he will be expelled.
In related news, the Si Sa Ket Buddhism Office reported that a fact-finding panel was set up to look into all allegations, including the monk's penchant for luxurious products and women, donations, building a Buddha image replica without permission as well as illegally building a monastery and its branches.
The committee had initially agreed to set up a disciplinary probe in which the monk, who is still living abroad, would be required to testify in person.
Luang Pu Nenkham hit headlines last month after he "disappeared" amid a scandal involving him being shown in a YouTube video on board a private jet with brand-name sunglasses and carrying a Louis Vuitton bag, and accusations that he was pictured lying next to a woman (story
here
).
Chalerm unhappy as Cabinet jobs allocated
The Nation / Phuket Gazette
PHUKET: Former foreign minister Surapong Towichakchaikul remains the top deputy premier in the fifth Yingluck Cabinet, while Kittiratt Na-Ranong has been appointed Deputy PM number five.
PM Yingluck Shinawatra yesterday rejected talk that new Labour Minister Chalerm Yoobamrung was unhappy with his change of position, denying any dispute between her and Chalerm.
However, Pheu Thai MP Anan Sriphan, who is close to Chalerm, said yesterday the former deputy PM was unhappy with the latest change, as he had been "demoted". However, he did not think Chalerm would resign soon, as speculated.
The Cabinet met yesterday to distribute work and responsibility among seven newly-appointed deputies for the Prime Minister, who will work in her capacity when she cannot carry out her PM duties.
They are: Surapong, Niwatthamrong Boonsong-paisal, Pracha Promnok, Plodprasop Suraswadi, Kitti-ratt, Pongthep Thepkanchana and Yukol Limlaemthong.
Yingluck oversees the Office of the Permanent Secretary, the Public Relations Department, the PM's Secretary General, Secretariat of the Cabinet, Royal Development Projects Board, National Economic and Social Development Board, His Majesty's Principal Private Secretary, the Council of State, the Royal Household Bureau and Internal Security Operations Command.
Surapong oversees the Foreign Ministry, the ICT and Science and Technology ministries, and the National Research Council of Thailand.
Niwatthamrong oversees the Commerce Ministry, Agriculture and Cooperatives Ministry (Rice and Agricultural Promotion only) and the National Economic and Social Advisory Council.
Pracha oversees the Defence Ministry, the Interior Ministry, the Justice Ministry, the National Security Council, the National Intelligence Agency, the Royal Thai Police and the Southern Border Provinces Administration Centre.
Plodprasop oversees the Natural Resources and Environment Ministry, and the Labour Ministry.
Kittiratt oversees the Finance Ministry, the Transport Ministry, the Industry Ministry and the Budget Bureau (except approving the budget).
Phongthep oversees ministries for Social Development and Human Security, Energy, Culture, Education, Public Health, the Consumer Protection Board, the Civil Service Commission, the Public Sector Development Commission. He also has authority to endorse a prosecution indictment against the PM in cases related to her administration.
Yingluck may face charges if govt doesn't follow court order: activists
The Nation / Phuket Gazette
PHUKET: Environmental activists and engineers have warned Prime Minister Yingluck Shinawatra she will face impeachment if her government does not follow the Constitution and conduct public hearings to truly listen to opinions from people who may be affected by its massive water-management scheme.
Organising exhibitions would not suffice, they said.
"If the government does not follow good practice for public hearings for its water mega-scheme and the order by the Central Administrative Court, the government will also face another lawsuit to the Criminal Division for Holders of Political Office in the Supreme Court for failing to comply with the Constitution. It will also face impeachment," said Hannarong Yaowalers, who chairs the Foundation for Integrated Water Management.
He was speaking at a seminar on "Good Engineering Process and Public Hearings for the Water Management Project" held by the Engineering Institute of Thailand.
His warning follows a comment by Deputy Premier Plodprasop Suraswadi, who chaired a Water and Flood Management Commission meeting last week and vowed to conduct "public hearings" by organising an exhibition and an event to collect opinions about the water and flood management scheme.
Thongchai Panswad, former president of the Thailand Environment Institute Foundation, also called for strategic environmental assessments to be done to study the overall impact of the Bt350-billion water scheme. Doing environmental impact assessments and health impact assessments (EIAs and HIAs) on various projects would not be enough for the government and public to see the whole impact of the scheme, he said.
Sudarat cleared in graft case
The Nation / Phuket Gazette
PHUKET: The anti-graft agency yesterday resolved unanimously to clear former public health minister Sudarat Keyuraphan of malfeasance charges in a case stemming from her decision in 2003 to scrap a Bt911-million project to buy computers for the ministry.
Eight members of the National Anti-Corruption Commission (NACC) found that she had not forced any bureaucrats to engage in unfair
— Phuket Gazette Editors
Keep in contact with The Thaiger by following our
Facebook page
.
Never miss out on future posts by
following The Thaiger
.
Former party-list MP candidate convicted of drug smuggling, sentenced to 50 years in prison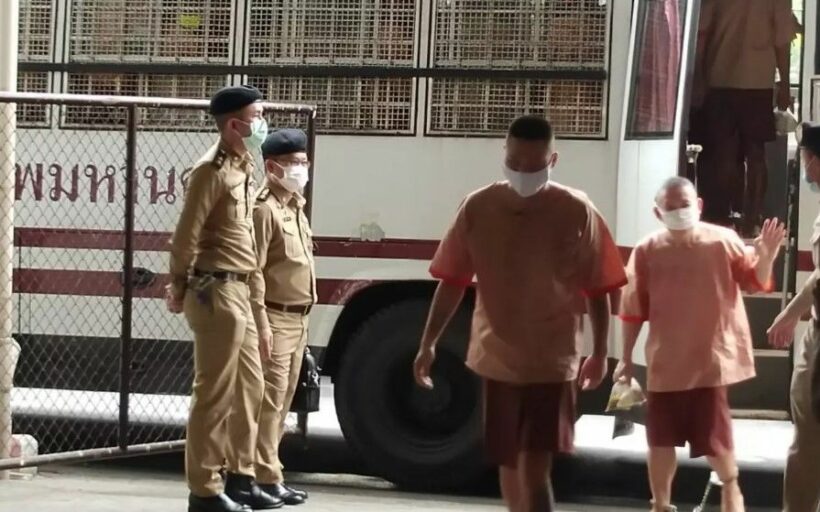 A former party-list MP candidate is sentenced to 50 years in prison for smuggling crystal methamphetamine. Suban Mahachanon was on the MP candidate list for Seri Ruam Thai Party in the March 2019 election, but his bid was unsuccessful. Just a few months later, he arrested for drug trafficking a large amount of methamphetamine into the Philippines.
Suban was busted when a fire broke out at Chon Buri's Laem Chabang sea port, damagin shipping containers at the port. Police inspected the scene after the fire and found a container rented under Suban's name was carrying 985 kilograms of methamphetamine hidden in Emperor brand tea packages. The shipping container also had boxes of shoes and bags of chopsticks, all ready to be shipped out to the Philippines.
Police also arrested 3 other men involved in trafficking the methamphetamine. Along with sentencing Suban to 50 years in prison, the Criminal Court also sentenced 2 Chinese nationals, 25 year old Huang Guoxiong and 45 year old Zhou Qingchu, to life in prison and a Thai man, 62 year old Joi Sae Fong, to 50 years in prison.
At first, the Court sentenced the 2 Chinese men to death, but it was lowered to life in prison. The Bangkok Post says the 2 men were responsible for concealing the drugs and loading the container. The Thai man Joi, also rented the container under his name with Suban. Joi and Suban were initially sentenced to life in prison. Their sentences were reduced to 50 years in prison.
SOURCE: Bangkok Post
Keep in contact with The Thaiger by following our
Facebook page
.
Never miss out on future posts by
following The Thaiger
.
Thailand News Today | Rumours of amnesty extension, 22 new Covid cases | September 28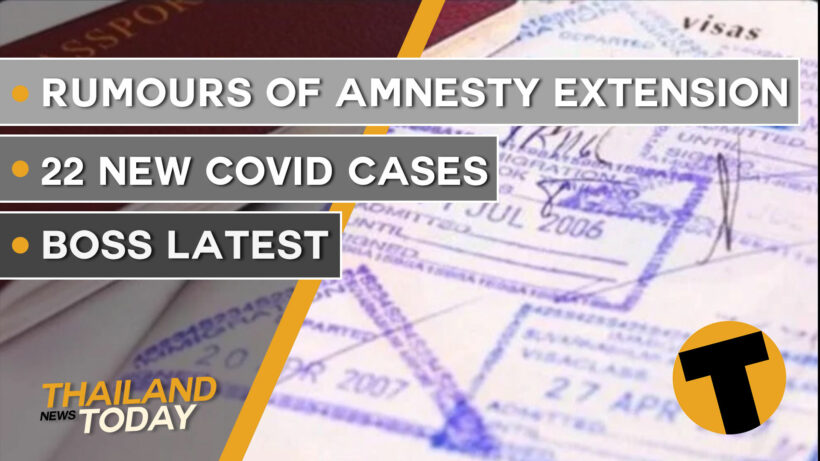 Daily TV news and updates from around Thailand on The Thaiger and on Youtube at Thaiger TV.
22 new cases of Covid-19 detected in Thailand
Out of nowhere, the Thai government's CCSA has reported 22 new cases of Covid-19 in the past 24 hours this morning, raising the country's total of infections to 3,545.
22 cases is the largest number of daily cases announced in a 24 hour period since April 5 this year when Thailand was emerging from its first wave.
16 of the new cases have come from imported cases, and became apparent whilst they were in quarantine during routine tests. The people have arrived from South Sudan, 4 people from India, 1 from Pakistan and 1 from the Philippines.
Thai doctor warns about short-cuts in quarantine
Meanwhile, a doctor from the Faculty of Medicine at Bangkok's Chulalongkorn University says reducing the quarantine period for foreign tourists would be inviting disaster.
Dr. Thira Woratanarat made his statement after a suggestion from the Tourism and Sports Minister that quarantine could be halved if all goes well when Thailand re-opens its borders to a limited number of foreign tourists.
"In Thailand, if we decide to follow the proposal to reduce the quarantine time to 7 days, it would be an invitation to disaster."
Rumours of a new visa amnesty, up to October 31
Thai Immigration offices have been flooded with foreigners trying to find a last minute solution to stay in the country and figure their situation out before the end of the visa amnesty… September 26, last Saturday.
The end of the amnesty, allowing visitors with lapsed visas to remain in the country, put many in a difficult situation, especially after a warning from the government the people could face fines and jail time for overstaying. But foreigners could have 1 more month to figure it out.
The news will come as a massive annoyance to those who went through the hoops last week to meet the deadline, although many thousands simply failed to get an appointment or satisfy the extension requirements, or simply had no flights to leave the country.
The government estimated around 150,000 foreigners were living in the country on amnesty.
Now there's an "unofficial" letter, on official Thai government letterhead, floating around, claiming that the visa amnesty will be extended until October 31. It's said the letter is waiting to be signed by PM Prayut Chan-o-cha which would then be published in the Royal Gazette. The letter title translates loosely as "extension for foreigners staying in Thailand".
Meanwhile, The Phuket News is reporting that their local immigration office plans to start charging people with overstays from tomorrow.
There's still a lot of confusion over the finish, or not, of the visa amnesty. We will bring you all the latest details, as soon as they come to hand, at thethaiger.com
"Boss" commission chief says Thai justice system in need of reform
Former National Anti-Corruption Commissioner, Vicha Mahakun, who led the recent inquiry into the handling of the case against Vorayuth "Boss" Yoovidhya, says Thailand's justice system is in need of reform.
The Red Bull heir and grandson of co-founder Chaleo Yoovidhya, "Boss", stood accused in a 2012 hit-and-run case that caused the death of a 47 year old Bangkok police officer who was hit by Boss's Ferrari and dragged over 100 metres, before the car fled the scene.
Boss was never brought to justice and is believed to be living outside Thailand, having managed to flee the Kingdom in 2017. Now, the chairman of the investigating panel says the whole Boss fiasco proves that Thailand's legal system needs to be reformed. He says the decision to drop all charges in the case clearly came about as a result of systemic corruption in the ranks of Thailand's police and judicial departments.
"Why was the case, that should have been closed within a year, delayed for 8 years? There's a legal proverb 'justice delayed is justice denied'. An attempt to delay it gives a clue."
1,202 gambling websites to be blocked in Thailand
Thailand is cracking down on online gambling websites. Internet providers will have 15 days to block 1,202 gambling websites before charges are pressed for violating Thailand's Computer Crime Act.
Although gambling is technically illegal in Thailand, underground and online gambling thrives in pockets of the country. The Digital Economy and Society Ministry was ordered by PM Prayut Chan-o-cha to crack down on illegal online gambling. The PM ordered the ministry to block the hundreds of gambling websites within the next 15 days. The ministry has requested 1,202 court warrants citing Computer Crime Act violations.
The National Broadcasting and Telecommunication Commission is collaborating with the ministry to block access to the gambling websites. The strict order is aimed at keeping teenagers away from online gambling.
More rain fronts on the way around Thailand today and tomorrow
The Thailand Meteorological Department is forecasting more isolated heavy rain over many parts of the country over the next few days.
Last night there were heavy rains and flooding in parts of inner city Bangkok. Cars were stuck in knee-deep water and footpaths were inundated in several inner city suburbs, including Phra Khanong. Phuket also had a rough night of high winds and rain. For most of Thailand, the most rainfall is accumulated in September and October making them the wettest months. We have a special story about Thailand's monsoon… the link is under here in the description.
Keep in contact with The Thaiger by following our
Facebook page
.
Never miss out on future posts by
following The Thaiger
.
Teenagers allegedly fired guns into the air, stray bullet kills 16 year old girl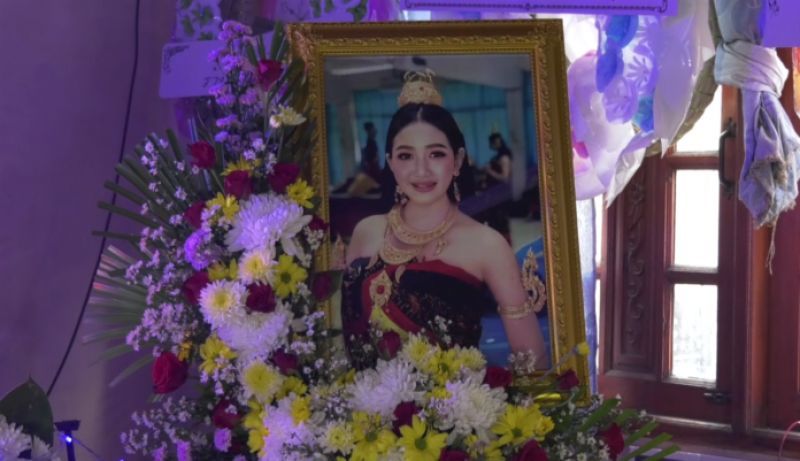 A 19 year old man faces charges of intent to murder for allegedly shooting and killing a teenage girl. The man told police he shot the gun in the sky and did not intend to harm anyone. The stray bullet went through the girl's heart and also injured her friend.
16 year old Nutthicha Thanthaisong was riding home on a motorcycle from an event in the Isaan province Buriram while a group of teenagers were allegedly firing off guns. A bullet hit her back and exited through her heart, killing her. Her 19 year old friend driving the motorcycle was also injured by the bullet. Nation Thailand says he is being treated, but did not report on the details of his injury.
Police questioned 19 year old Natthakit Boonluea after receiving reports from 6 of the man's friends saying he shot the teenage girl. Natthakit told police he shot the gun in the sky and did not aim it at the girl.
Police say they believe more people were shooting off guns and plan to question around 50 people that may have been involved in the shooting.
SOURCE: Nation Thailand
Keep in contact with The Thaiger by following our
Facebook page
.
Never miss out on future posts by
following The Thaiger
.