Phuket Gazette Thailand News: Floods hit, more rain coming; High hopes for baby panda; Govt urged to consider BRN proposal
PHUKET MEDIA WATCH
– Thailand news compiled by Gazette editors for Phuket's international community
PM visits Prachin Buri as flood crisis intensifies
The Nation / Phuket Gazette
PHUKET: The flood crisis in Prachin Buri was the focus of attention yesterday amid forecasts of more rain on the way and fears that local industrial estates could be submerged.
The eastern province has been the hardest hit, as it holds water running south from Nakhon Ratchasima, which is receiving run-off from Khao Yai National Park. Areas facing the biggest flood threat include the large Industrial Estate 304, where 20 factories are already flooded. And Prachantakham district is already inundated with a flood one to two metres deep.
The flood threat at Prachin Buri's industrial areas prompted a visit yesterday by Prime Minister Yingluck Shinawatra and Banharn Silpa-archa, de-facto and chief adviser of the Chart Thai Pattana Party, which has MP seats in this province. They inspected many areas, met with flood victims and handed relief supplies to them. Many of these came in bags with a sticker picture of Thaksin, the fugitive former premier, on them.
A large number of villagers in two tambons in Prachantakham closed a road in protest at the authorities' alleged lack of care. Prachin Buri has faced flooding since September 19, with both urban and rural areas under a high level of water, some of which is now stagnant.
The flood situation remains grim, with incoming Typhoon Wutip threatening to bring heavy rain to the Northeast and lower North, which have already been hit hard and have many areas under water.
A weather forecast issued yesterday said Wutip was expected to reach Hue in Vietnam by today or tomorrow, and later slow down when reaching the Thai Northeast. Meanwhile, a monsoon nearing the southwest is also expected to bring heavy rain to coastal provinces near the Andaman Sea, and high seas are likely in the Gulf of Thailand.
Yingluck, as defence minister, had instructed military units to help flood victims in their vicinity. She also told the Public Health Ministry to give counselling to flood victims for their mental well-being, as well as treatment and medicine.
Banharn told reporters he had volunteered to Yingluck to take care of the situation in Prachin Buri on a regular basis if she is busy. He said the province had been hit by a record volume of water – the highest over a 30-year period, plus an influx from neighbouring Sa Kaew.
In a flood damage update yesterday, there have been 19 people killed in flood-related accidents or drowning, while some 27 provinces have areas under water. Floods have affected 783,000 households in 224 districts, with more than 2.7 million people.
The situation was better in five provinces: Prachuap Khiri Khan, Chumphon, Kanchanaburi, Kalasin and Nakhon Ratchasima.
In hard-hit Ubon Ratchathani and Si Sa Ket provinces, some 15,254 people were evacuated from 4,416 flooded homes, according to the update by the Department of Disaster Prevention and Mitigation.
Both Yingluck and Banharn also visited Kabin Buri, where the floodwater level remains high. In a report by provincial governor Jittra Phromchutima, they were told that two people drowned, 11,765 households were affected, 94,601 rai of farmland, 605 fish ponds, and 311 roads were flooded or damaged. Some 77,979 heads of cattle had also died.
Meanwhile, Democrat Party deputy spokesperson Mallika Bunmeetrakool said she doubted that Bt120 billion said to have been spent on flood prevention projects was fully allocated for such measures. She alleged that a woman with close ties to the government had demanded 40 per cent cut – or "tea money" from contractors. Mallika said she would lodge a complaint with the National Anti-Corruption Commission asking for an investigation into spending on flood projects.
The Public Health Ministry said yesterday more than 26,000 patients had received treatment for waterborne diseases – Athlete's Foot, body pain and headache. The report also said 35 small hospitals and government clinics had been flooded but public services at those places were continuing.
Mobile medical units from government hospitals had provided services 504 times, plus 18,500 home visits, with 80,000 medical kits given out to flood victims. Another 120,000 kits were ready for distribution and an order had been placed to obtain 300,000 more kits, the report said.
Public Health Minister Pradit Sintavanarong said health volunteers would make visits at locations where residents, such as the elderly and sick, were prone to post-flood diseases, including Leptospirosis, "pink eye", dengue, and watery bowel.
Storm Wutip may bring more misery
The Nation / Phuket Gazette
PHUKET: The Weather Bureau warned yesterday of heavy rains in the Northeast tomorrow when tropical storm Wutip is expected to hit upper Vietnam, as parts of Thailand, notably Isaan, continue to reel under floods.
The department also warned that people living in flood-risk areas in Central and Eastern Thailand, especially Nakhon Sawan, Uthai Thani, Lop Buri, Saraburi, Nakhon Nayok, Prachin Buri, Sa Kaew, Chanthaburi, Trat and Chachoengsao should brace for heavy rains and possible landslides during this period.
According to the forecast, most of Bangkok, estimated at 80 per cent of the capital, will see rainfall.
In the meantime, the Royal Irrigation Department's Water Analysis Centre reported yesterday that the country's major reservoirs now contain 47,262 million cubic metres of water, about 67 per cent of their capacity. So, they could still hold another 22,800 million cubic metres of water.
The centre also said reservoirs in the Central and Northeast continued to rise due to rain. It affirmed that the department would focus on managing water in reservoirs, taking into account the volume of rain while also aiming to store enough water over the next two months for the upcoming dry season.
Deputy Prime Minister Plodprasop Suraswadi told a national audience on the "Prime Minister Yingluck Government Meets the People" TV show yesterday there was only a slim chance of runoff from the North causing a repeat of the 2011 flood crisis in Bangkok. He said the capital would have no overall problem, except the city's eastern side that may face minor flooding, provided there was no rain storm in the north of Bangkok in the next few days.
He also believed the flood situation in Si Sa Ket and Ubon Ratchathani would improve in the next couple of days.
Yesterday morning, Prime Minister Yingluck visited a flood-hit area at Wat Bot in tambon Bang Krabeu in Pathum Thani's Sam Khok district.
Plodprasop, who chairs the Water and Flood Management Commission (WFMC), also urged the PM to instruct officials to tackle the upcoming storm Wutip. He warned that if the storm headed to Ubon Ratchathani, the situation there could worsen, as the province had taken in floodwater from Si Sa Ket and let it through to Prachin Buri.
Thailand has had 1,245 millimetres of rainfall so far this year, 32 per cent lower than in 2011, Plodprasop said. He added that Ayutthaya's Bang Ban district saw the Chao Phraya River rise by 1.5 metres beyond its banks while Angthong's Pa Mok district saw a metre rise beyond its banks. Low-lying areas outside the flood-barrier zone on the left and right banks of the Chao Phraya would see floodwater 60cm to 1.5 metres deep, which was a normal situation.
During her
— Phuket Gazette Editors
Keep in contact with The Thaiger by following our
Facebook page
.
Never miss out on future posts by
following The Thaiger
.
Today marks the 'official' end of tourist visa amnesty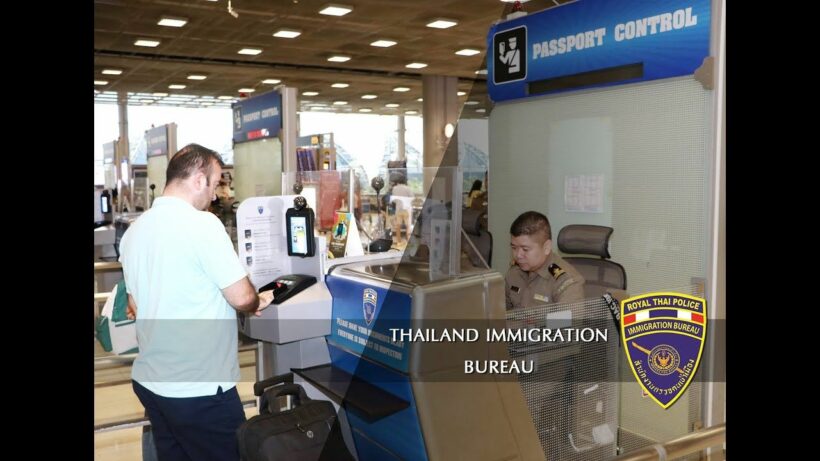 "Technically you will still be able to report to immigration and sort out your visa on Monday."
And that, as they say, is that – the end of the twice-extended visa amnesty. Today is the official end of the Thai government's visa amnesty for those staying in the country on tourist visas. The amnesty was originally given 6 months ago after the Covid-19 pandemic forced the closure of borders and suspended international flights. Despite calls for the government to extend the amnesty yet again from the Thai Chamber of Commerce, the government has not made any announcements that would allow those on tourist visas to stay in the country legally after today's end date.
For those tourists still stranded in Thailand, they would have needed to provide a letter from their respective embassies that would provide proof that they are unable to travel out of the country by today's date. Such reasons include medical, flight availability or the Covid situation remaining poor in their home countries. Those who have not provided a letter or have not sorted their visas by today's date will reportedly face overstay fines of 500 baht per day with a maximum of 20,000 baht in total fines. Other repercussions include being arrested, imprisoned, deported and/or blacklisted from entering Thailand for certain periods that coincide with the amount of time overstayed.
The Royal Thai Immigration has warned numerous times of the approaching end date and what could happen to those who fail to fix their visas properly, however, some immigration centres are open today and/or extending the end date to Monday as the last chance to sort out visas. Such centres are located in Chiang Mai and other provinces, giving foreigners an extra day without receiving an overstay fine.
Today's end date has some in disagreement over Thailand's handling of the situation, with critics saying the hard line stance is set to turn off future tourists from the country as well as taking away the only income that some businesses are receiving during the battered economy. Such tourists who are staying for a long time need accommodations that undoubtedly help such businesses stay afloat when international tourists are unable to enter the kingdom.
Technically you will still be able to report to immigration and sort out your visa on Monday as today was meant to be a closed day, although many Immigration offices were open. At least the Chiang Mai Immigraiton office announced yesterday that it would tend to visa extensions and business on Monday, without penalty.
SOURCE: The Pattaya News
Keep in contact with The Thaiger by following our
Facebook page
.
Never miss out on future posts by
following The Thaiger
.
Government to stir economy with 100 billion baht stimulus starting in October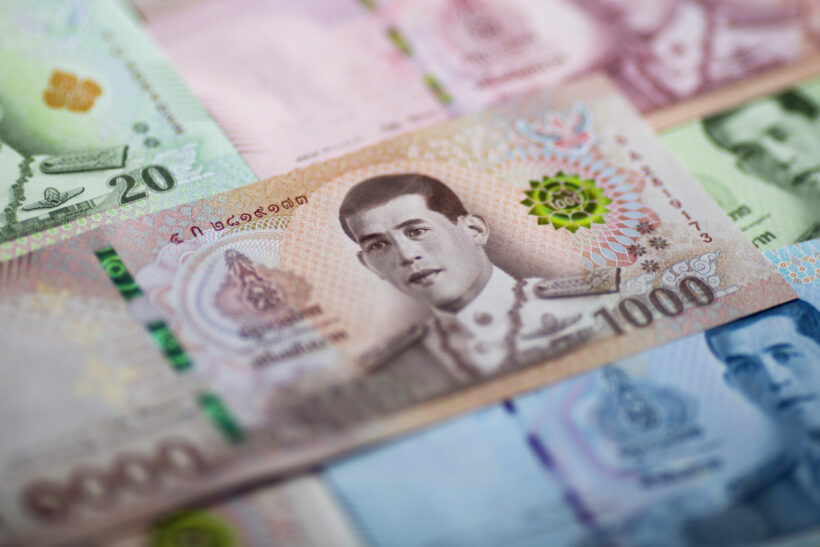 The Thai Government is expected to stimulate the economy with 100 billion baht boost starting in October until the end of the year. The injection will reportedly come from both the people's and the government's spending under three stimulus measures according to the Deputy PM Supattanapong Punmeechaow.
The first measure will reportedly give 14 million welfare cardholders an extra 500 baht discount over the next 3 months on their shopping with the budget for this measure totalling 21 billion baht. The second measure, dubbed "Kon La Khreung" or Let's Go Halves, will give 10 million people up to 100 baht discounts daily on beverages and household essentials with the subsidy being capped at 3,000 baht per person. The scheme will not, however, include such things as alcohol, tobacco or lottery tickets.
The third measure is aimed at wealthier Thais as tax incentives and will be offered in an effort to encourage them to spend more as consumers. The Cabinet has also approved a measure to pay 260,000 new graduates half of their salary to help the private sector. That budget is reportedly totaling 19.5 billion baht.
Supattanapong also predicts the economy will improve next year but warns it could take 2 years before the nation's economic growth returns to the pre-Covid level. He says the country's current budget is sufficient to boost the economy unless there is a second wave of Covid.
"But in the event that there is a second wave, the government is prepared to borrow more as its national debt is quite low compared to other countries. However the government is being cautious so it can remain financially healthy in the post-Covid era."
SOURCE: Nation Thailand
Keep in contact with The Thaiger by following our
Facebook page
.
Never miss out on future posts by
following The Thaiger
.
"Bad Student" movement by high-schoolers continues fight against authorities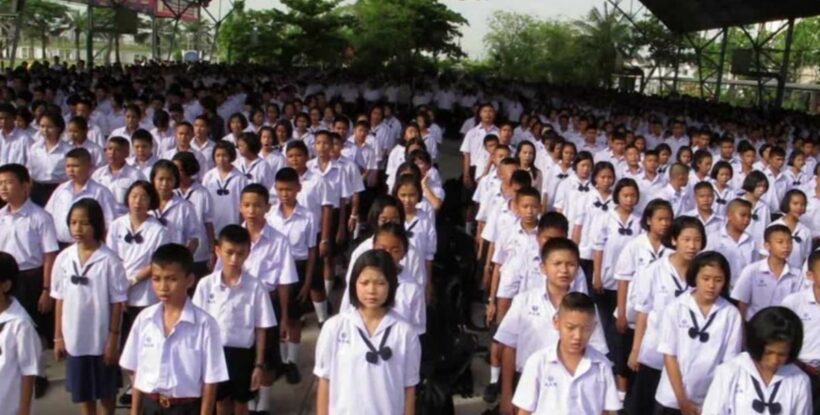 A movement, dubbed by some of Thailand's high-schoolers as 'Bad Student', is advancing the fight against education authorities as students are trying to break up the country's strict, or as they claim, archaic, education system. The movement's name takes after a university student activitst's book about his experiences in a government high school. The recent rebellion of students coincides with the recent massive Thammasat University anti-government protests in Bangkok, which are demanding reform of the government, constitution and revered Monarchy. 17 year old Peka Loetparisanyu tells Reuters that their rights are being violated.
"There's a viral saying that 'our first dictatorship is school'."
Some of the students are reportedly wearing white ribbons, cutting their hair in public and showing the now popular protest symbol of the 3-finger salute, reminiscent of the Hunger Games movie franchise, during the morning national anthem which is a requirement at all government schools.
Supporters of the pro-democracy movement say Thailand's education system is more about compliance rather than education as its rigid rules require students to dress in uniforms, have a certain length of hair and conform to specific hairstyles. The white ribbons being adorned by some of the high-schoolers represent "purity of the students" whilst the 3-fingered salute is being used as a call for democracy.
But their seemingly rebellious actions have not gone completely unnoticed by officials as the Thai Education Minister Nataphol Teepsuwan earlier this year softened hair length and style rules for government schools.
"I feel that by listening to them, I'm giving them an opportunity to voice their concern safely."
Such rebellious acts by students have led to parents being outraged over teachers reprimanding students and occasionally humiliating them publicly. Just this year, a student was given an 'ugly haircut'by a teacher in front of her peers after she showed up to school with a hairstyle that did not precisely meet the requirements.
SOURCE: Chiang Rai Times
Keep in contact with The Thaiger by following our
Facebook page
.
Never miss out on future posts by
following The Thaiger
.