Phuket Gazette: Reform in Burma; PM denies Bantoon forced out; Parties face problem of drunk MPs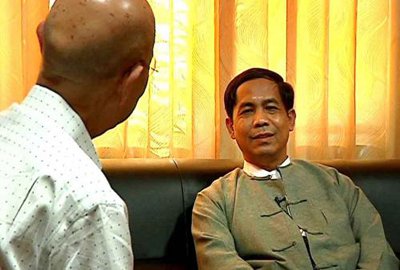 PHUKET MEDIA WATCH
– Thailand news compiled by Gazette editors for Phuket's international community
Reform in Burma is irreversible : aide
PHUKET (The Nation): Burmese President Thein Sein's chief political adviser, Ko Ko Hlaing, says Burma's political reform is "irreversible" because of the president's strong will, the specific constitutional stipulation towards democracy, the Burmese people's taste of new-found freedom, and the need for the country to follow the international trend.
In an exclusive interview with The Nation, the man known as Burma's "political insider" said he was certain that former military leader Senior General Than Shwe was not running the country from behind the scenes and would not make a comeback.
"As a Buddhist, you can understand the mentality of an elderly Buddhist. You should understand also the mind of a soldier – who has always the desire to accomplish his mission. After the mission is accomplished, he can take a rest. He [Than Shwe] had taken the responsibilities of the state for a long time and there were many hardships, pressures and difficulties. But he did the best for his country. He built a lot of bridges, roads and dams. He also laid down the conditions of democratic reform – the seven-step road map. He is now enjoying his retirement with his grandchildren," Ko Ko Hlaing said.
Asked whether Than Shwe may be dictating the government from behind the scenes, the presidential aide said: "As far as I know, he has totally resigned from politics. He doesn't want to be involved in this new set-up. He told some of his colleagues and some senior military officers that he had resigned from politics. He is not like Deng Xiao Ping of China or Lee Kuan Yew of Singapore [who retained considerable power after stepping down from the top political posts]."
Responding to a question about whether the former military strongman is afraid to be taken to trial by a civilian government, Ko Ko Hlaing said: "This is a Buddhist country. Forgiveness is our principle. Also, Aung San Suu Kyi and the other opposition leaders, old and young, have talked about forgiving and forgetting the past and trying to do the best for the nation."
National League for Democracy leader Suu Kyi has said she is not clear whether the Burmese military establishment is solidly behind the reform "and until I know that they support the reform fully, I cannot say that the process is irreversible."
The presidential adviser said Suu Kyi had for a long time been under house arrest and, even when she was in the country, she had been kept in isolation for many years. "It's now only a few months since her release. So, this is the time she is trying to cope with the current situation. It's quite natural that she doesn't fully trust the Myanmar [Burma] military yet."
"We have faced much turbulence and [many] riots in the past. We don't want to return to the past. The Myanmar government and the people wholeheartedly want a smooth transition. It's a top-down process. We started with a bottom-up approach in 1988 but, during 2004-2011, it was a top-down process. Why? Because we would like to see a very smooth transition. At that time, there was no Arab Spring. But we have to admit that we have had a long history of insurrections and insurgencies. That's why the role of the military was quite significant in our politics," he said.
Burma at the time was risking disintegration like Bosnia. "The military tried very hard to keep the country intact at the peak of the Cold War between the Eastern and Western blocs. We also had to protect our territorial integrity. It was a very hard time for the Myanmar army. This experience has always haunted the military leaders.
"That's why the Myanmar military wants to have a role in the political arena, not to dominate the political stage but to take part as an element – as a balancing sector. That's 25 per cent of the seats in parliament. The Indonesian constitution used to have a nearly 40-per-cent military presence in parliament," he said.
"Every revolution started from evolution," he added. "The military regime [in Burma] back in 1988 had an idea to return power to the people and to build a democratic society, but for many reasons, the process took over two decades."
Ko Ko Hlaing pointed out that the fall of the Berlin Wall happened in 1989, and that the Tiananmen incident in China took place the same year. But in Burma, the "people's uprising" had broken out in 1988.
"Actually, Myanmar was a pioneer in the democracy movement. At the time [1988], it was a bottom-up activity. People had suffered social economic hardship for a long time. When the spark occurred, there was an uprising. Unfortunately, there followed anarchy in our country. The defense services of Myanmar had to take responsibility of the state in August of that year. And as soon as the military took power, they promised that one day they would return power to the people. At the time, the political opposition forces were quite nervous and frustrated after the political turmoil. They wanted democracy instantly – within a short time – but the situation was quite chaotic. At the same time, we have many minority groups," he said.
The presidential adviser explained that at the time, the biggest rebel group was the communist party. The BCP, together with other minority groups such as the KNU (Karen National Union), exploited the political instability by launching huge offensives against the government forces in the remote areas near the Burma-China and Burma-Thailand
borders. They were very fierce battles, he said.
PM denies Bantoon forced out; cites health concerns
PHUKET (The Nation): Prime Minister Yingluck Shinawatra saidyesterday that her secretary-general, Bantoon Supakvanit, resignedfor health reasons, not political pressure.
"His workload was rather heavy. I sympathize with him," she said.
Bantoon would become her new adviser, she said after the weekly Cabinet meeting.
One of Bantoon's deputies, Thawat Boonfuang, will act as PM's secretary-general pending the appointment of Bantoon's replacement.
"I will make the selection myself," she said.
However, she would not wait for one of the banned politicians to complete his or her five-year ban to serve in the post, she said.
Pol Maj-General Thawat, the third-ranking deputy PM's secretary-general, was a classmate of Yingluck's brother, ex-premier Thaksin, at the Armed Forces Academies Preparatory School.
A source said Prommin Lertsuridej would likely become the new PM secretary-general when his five-year ban from politics ends in May.
The Cabinet approved Bantoon's transfer and Thawat's temporary appointment, said Anusorn Iamsa-ard, a deputy government spokesman who was also appointed by the Cabinet as the acting government spokesman.
He was proposed by outgoing acting government spokeswoman Thitima Chaisang, who is becoming a secretary to Deputy Prime Minister Kittiratt Na-Ranong, who is also the finance minister.
Parties facing up to problem of boozed MPs
PHUKET (The Nation): Pheu Thai MP Paijit Sriworakhan, as chairman of the committee on House affairs, said the committee would discuss measures to prevent alcohol consumption in the Parliament compound during a meeting tomorrow morning.
Incidents of drinking are reported to have happened many times before, especially late at night, but Chalerm's case had received much public attention.
Paijit said the committee would also consider Democrat MP Rangsima
— Phuket Gazette Editors


Read more headlines, reports & breaking news in Thailand. Or catch up on your Thailand news.
Pheu Thai wins the Lower House – Unofficial from the EC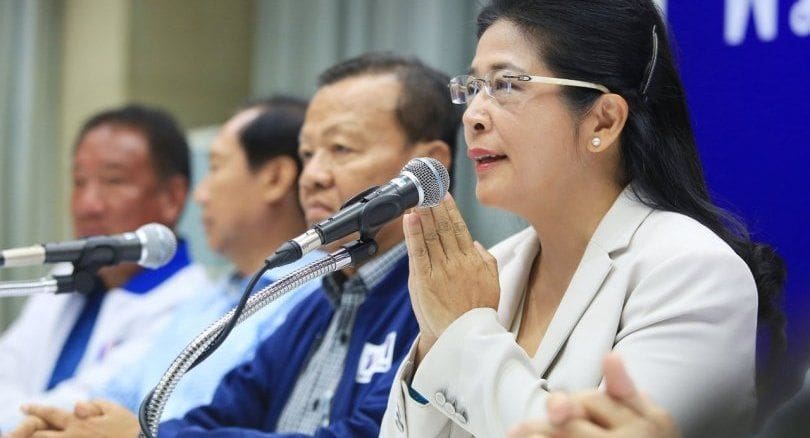 The Election Commission has just announced the official tally for constituency MPs, showing that Pheu Thai Party has won 138 of the 350 seats on offer.

Phalang Pracharat, meanwhile, came in second with 96 seats, trailed by Bhumjaithai with 39. The Democrats only won 33 seats, while Future Forward snared 30.

The rest of the seats were shared between Chartthaipattana (7), Prachachart (6) and Action Coalition for Thailand (1)
Police checking 50, mostly, minor violations post election day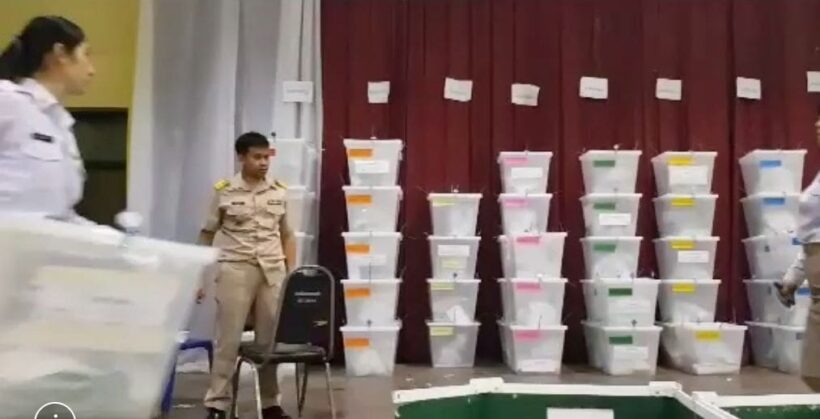 Police around Thailand are prosecuting 50 alleged violations of election laws and continue to monitor the post-poll situation for further signs of potential trouble.
The Royal Thai Police say they're on alert for 'ill-intentioned groups' fomenting post-election chaos, national police deputy spokesman Colonel Krissana Pattanacharoen said this morning.
The 50 cases under investigation include buying votes, deliberate destruction of ballots and the sale of alcohol while polling was underway.
Krissana says police were working closely with the Election Commission to ensure fast, transparent and fair investigations.
He said both the March 17 advance polling and yesterday's election proceeded without violence and national police chief Pol General Chakthip Chaijinda had thanked the rank and file for their good work in providing public order and security at polling stations, facilitating traffic flow, and serving in the transport and safeguarding of ballot boxes.
Intelligence officers were now monitoring the situation, he said.
SOURCE: The Nation
STUDY: Daily marijuana use increases risk of psychotic disorder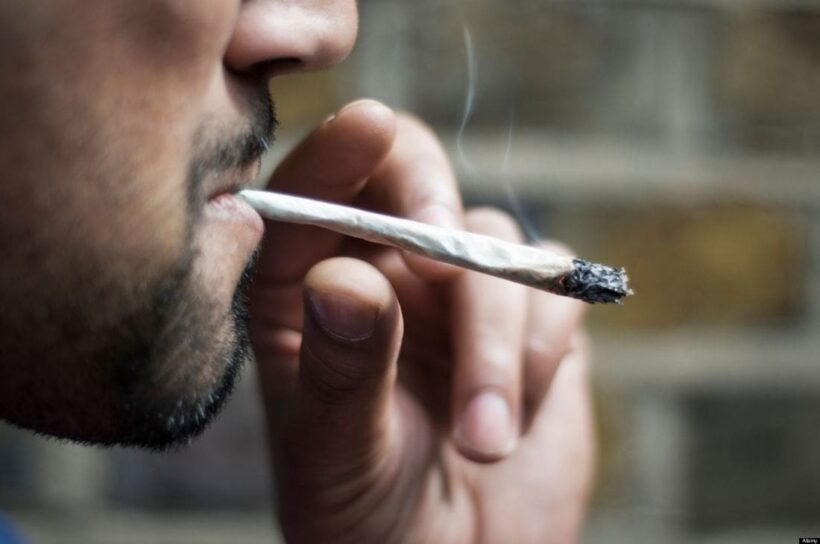 The legalisation of medical-use marijuana continues to sweep across the globe, recently in Thailand where the roll-out and enactment of practical uses of the new legislation are underway.
But this spread of a new legal credibility of the drug continues whilst possible health risks (or benefits) are not fully understood. Properly medically supervised or scientifically conducted studies continue to come out weekly with varied results about the benefits or dangers of long-term cannabis use.
According to new research published in 'Lancet Psychiatry', a weekly peer-reviewed general medical journal, people who use cannabis daily, as well as those who use high-potency weed, may be three times more likely to develop psychotic disorder than never-users.
The new evidence is consistent with previous experiments that suggest heavy use and high THC concentration cannabis – a 10% concentration of THC (the psychoactive substance within cannabis) or higher – can be harmful to mental health.
Dr. Marta Di Forti, lead author and a clinician scientist at the Institute of Psychiatry, Psychology & Neuroscience, King's College London said the 'Psychotic disorder' was precisely what was studied.
"We are talking about people who meet diagnostic criteria and come to the attention of mental health services to receive treatment for psychosis. So they have to have symptoms of psychosis across the spectrum – hallucination, delusions – that have lasted at least for a week."
Currently, medical cannabis is legal in most European countries, though recreational use is only legal in Netherlands, Czech Republic and Spain (in certain situations). Meanwhile many other countries continue to discuss legalisation.
Di Forti and her co-authors pf the paper looked at data from five countries in Europe… UK, the Netherlands, Spain, Italy and France. Brazil was also included in the sample where cannabis is illegal.
They found 901 patients with a first-time episode of psychosis over a five-year period and compared them to 1,237 matched non-patients.
Daily use of cannabis was more common among patients with psychosis compared to the controls, they found. About 30% of patients reported using cannabis daily compared to just 7% of non-patient controls. And use of high potency cannabis was also more common among patients than controls – 37% compared to 19%.
The study results do not provide enough information for her to say "use only this amount, only this often" to remain safe.
At this stage, the paper estimates one in five new cases of psychosis may be linked to daily cannabis use, and one in 10 cases linked to use of high potency cannabis.
You can read the full report in Lancet Psychiatry.