Thailand
Parks officials speak to DNP bribery inquiry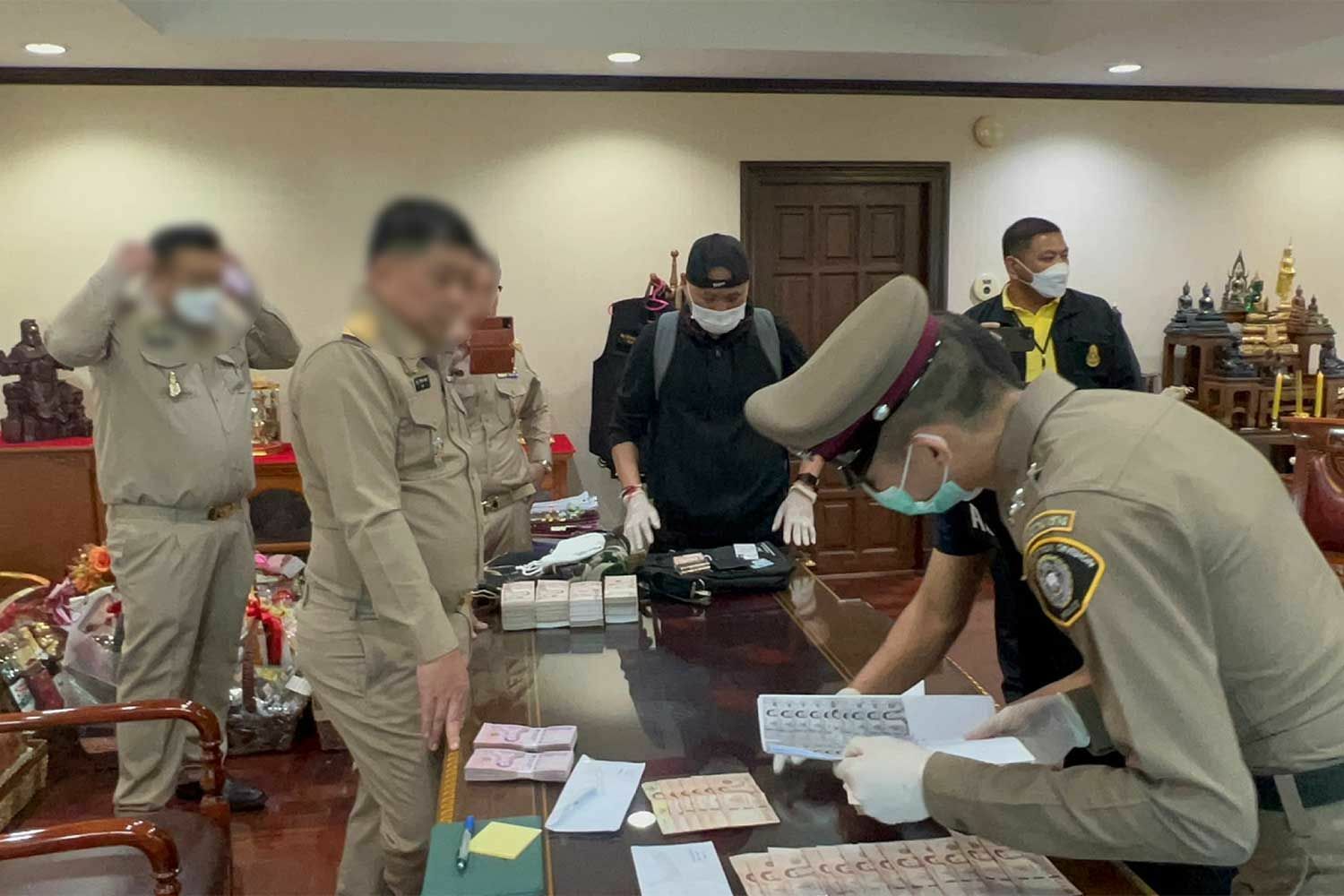 Seventeen officials from the Department of National Parks (DNP) made statements to police yesterday in connection with the DNP bribery inquiry into former department chief Rutchada Suriyakul Na Ayutya.
Rutchada was arrested at his office in Chatuchak district on December 27 on suspicion of demanding or taking bribes from subordinates and malfeasance. His arrest came when Chaiwat Limlikit-aksorn, former head of Kaeng Krachan National Park in Phetchaburi, accused his boss of transferring officials to undesirable locations if they refused to cough up a 500,000-baht (US$15,000) sweetener.
An envelope containing 98,000 baht was found in Rutchada's office during his arrest, while envelopes containing another 4.9 million baht with the names of subordinates on them were found in his safe.
Pol Maj Gen Jaroonkiat Pankaew, commander of the Anti-Corruption Division (ACD), said the officials who gave statements had been a combination of those who paid bribes and those from whom bribes had been demanded.
Officials claim they paid the bribes out of fear of mistreatment and harassment. Six more officials will meet police on January 11, and eight others on January 12.
Rutchada has refused to make a statement to police, and no connection can be found between Rutchada and other people in the the DNP bribery inquiry. Jaroonkiat said that Rutchada had not interfered with nor intimidated witnesses, as claimed in some media reports.
Natural Resources and Environment Minister Varawut Silpa-archa said he would ensure justice was done in the investigation that threatens to consume his department. Varawut apologised and accepted responsibility for the alleged corruption committed by Rutchada, saying the investigating committee would speak to all directors and related personnel, without any interference from the ministry.
Rutchada was released on bail set at 400,000 baht.
The ACD will submit a report to the National Anti-Corruption Commission (NACC) later this month.