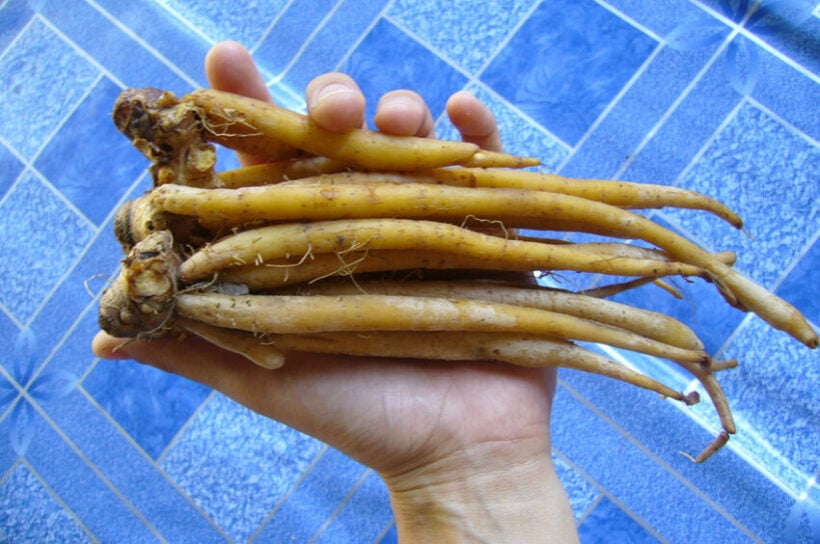 Mahidol University, located in Nakhon Pathom, a central Thai province, has denied they are associated with any claims made by product advertisers that extracts from Fingerroot, a root that has the appearance of long, jaundiced fingers, can be used to treat Covid-19 sufferers.
A rector from the university, Professor Dr. Banchong Mahaisavariya, attempted to distance the university from the advertisers' claims by explaining the "root" of the problem was a research report put out by the University, as well as the Thailand Centre of Excellence for Life Sciences. The report was concerning the efficacy of extracts from fingerroot in relation to curbing the spread of the virus.
The rector maintained in a statement that the claims put forth by the advertisers were issued without the Mahidol University or TCELS'S approval. The statement elaborated on the discovery that extracts from Fingerroot are effective at killing the SAR-CoV-2 virus.
The statement said, however, that researchers had discovered that extracts from Fingerroot are effective at killing the SARS-CoV-​2 virus and halting its spread in test tubes. However, further studies are still being conducted to assess the safety and efficacy of the extracts, as well as determining the correct dosage for humans, if any at all.
Fingerroot is notable for its use in everyday cooking and has antiallergenic, antibacterial, anticarcinogenic, anti-inflammatory, antioxidant, and antiulcer properties, which make it a popular traditional medicine used throughout Southeast Asia and Indo-China. It has not been shown to be effective in treating Covid-19 symptoms for humans, yet.
SOURCE: Thai PBS