Thailand
HTMS Sukhothai chief engineer ashore when disaster struck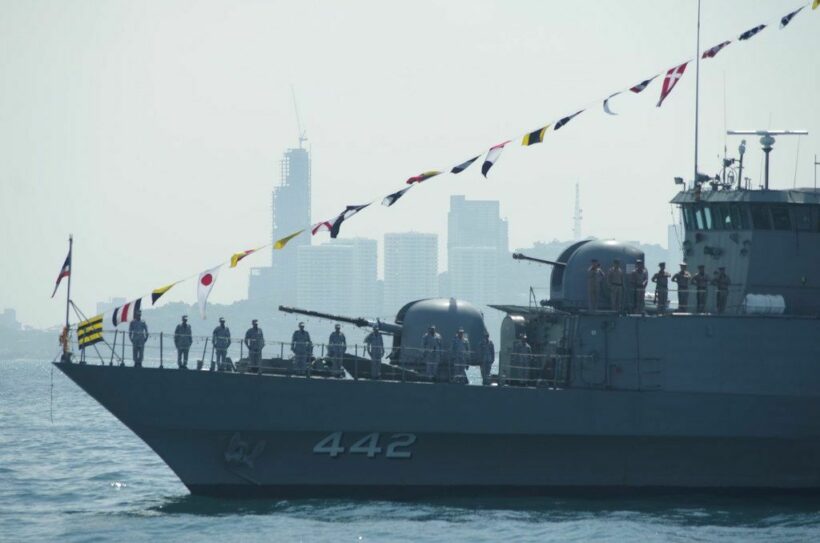 As the crew of the doomed HTMS Sukhothai headed for Chumphon on December 18, the ship's chief engineer was not among them.
According to Vice Admiral Pichai Lorchusakul, commander of the First Naval Area Command Saturday, the Sukhothai was heading for Chumphon on December 18 without its chief engineer on board.
The ship has a normal complement of 106, but the ship's chief engineer, who the vice admiral declined to name, had business to attend to onshore and was not aboard on December 18. If the ship's chief engineer is absent, his deputy takes charge of the ship's engines, Pichai explained.
The ship was on its way to participate in the December 19 celebrations of the centenary of Admiral Abhakara Kiartivongse, Prince of Chumphon, considered the father of the Royal Thai Navy (RTN).
A navy SEAL team has joined the search, focusing on the islands off Chumphon province. Foot patrols have walked the coastline from Bang Saphan district in Prachuap Khiri Khan down to Ban Don Bay in Surat Thani, the vice admiral said.
By yesterday, the bodies of 24 missing crew members had been recovered. Five others are still unaccounted for. Admiral Chonlathit Navanukraw, the naval chief-of-staff, admitted that searching the open sea is difficult, but the RTN will continue the search in hope that there may be survivors among the missing five.
RTN Commander-in-Chief Choengchai Chomchoengphaet admitted that even with the chief engineer ashore there were far from enough life jackets on board HTMS Sukhothai when it sunk more than a week ago in the gulf of Thailand.
The navy chief said that 30 sailors out of the whole crew were left without life jackets when the vessel sank, around 19 nautical miles off the coast of Prachuap Khiri Khan province. Out of the 75 people initially rescued, 18 were not wearing life jackets, said the navy chief.