Event round-up November 2018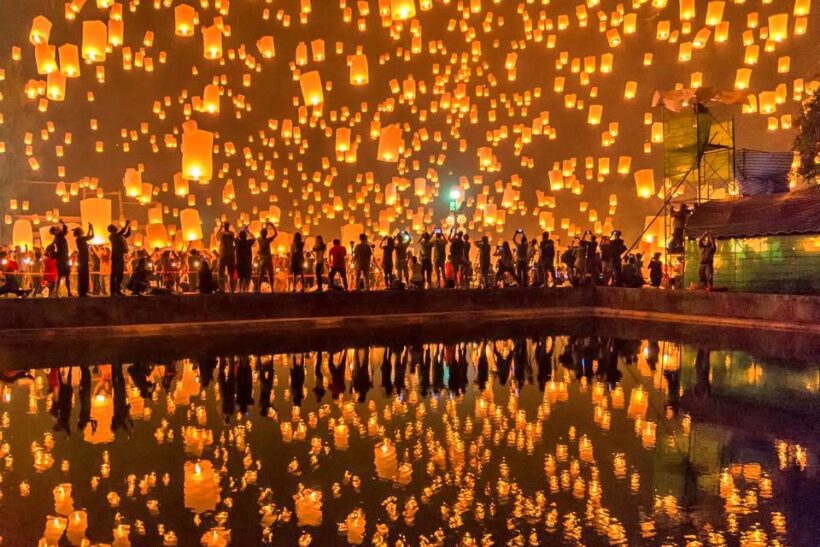 by The Sponsorship Experts, Paul Poole (South East Asia)
The month kicks off with the last Spartan Thailand race of the year, held in Hua Hin on 3 November. Participants can choose between two different courses, the 21km Spartan Beast race with more than 30 obstacles designed to really push people to their limits, and the 5km Spartan Sprint race with more than 20 obstacles. Kids can compete in the Kids race with distances between 0.8km and 3.2km.
The following week, on 9 November, the Run Your City 2018 aims to create public awareness of urban environmental issues and waste management. Organised by Thammasat University and sponsored by Ananda Development, the run will take place in Bangkok's Benjakitti Park and the adjacent tobacco factory and there will also be a fundraiser to support various environmental projects.

The famous Laguna Phuket Triathlon will be held for the 25th time on 18 November. The longest running triathlon in Asia, the event attracts professional triathletes from all over the world, all vying for a spot on the podium and part of the US$20,000 prize money purse. The triathlon is unique in that the 1.8km swim is divided into a 1.3km ocean swim immediately followed by a 0.5km swim in one of Laguna Phuket's freshwater lagoons. A 50km bike route will then take participants through the picturesque and challenging terrain of northern Phuket before they embark on a 12km run around the grounds of Laguna Phuket.
18 November is also the date of Thailand's biggest marathon, the BDMS Bangkok Marathon. Held since 1988, the race takes participants past famous Bangkok monuments on four different distances: Marathon (42.195km), Half Marathon (21.1km), Miniature Marathon (10km) and Micro Marathon (5km).
If trail running is more your thing, head to Chonburi on 18 November for the Xterra Nong Yai Trail Run 2018. Covering 50km, 25km and 10km in gruelling terrain, there is something for both beginners and those more experienced.
The sports industry will convene in Bangkok's CentralWorld for SPIA Asia – Asia's Sports Industry Awards and Conference 2018. Launched in 2015, the two-day event shines the spotlight on the sports industry in Asia, celebrating outstanding contributions in the year past. A conference held under the name "The Business of Sports – Asia's Sports Industry in the Fast Lane IV" will feature panel discussions from 38 leading sports industry experts, discussing topics such as sports tourism, sports technology and diversity and integrity in sports.

Later in November, usually around 22, people around the country gather by the ocean, lakes and canals to float beautifully decorated rafts called 'krathongs' to pay respect to the goddess of water. Held at the end of the rainy season and the main rice harvest, Loy Krathong is a way to thank the higher powers for the abundant supply of rain for the crops as well as apologise for polluting water sources.
Lamphang in northern Thailand celebrates its own version of Lay Krathong in the form of the Long Sapao Chai Wang Lakorn Festival. Celebrated for the same reasons as Loy Krathong, this northern version uses giant floats large enough to carry people as it floats along the Wang river. It's a unique way of experiencing northern culture and get a chance to participate in local activities.
In keeping with local activities, the Monkey Buffet Festival in Lopburi on 25 November is something not likely to happen elsewhere in the world; more than 3,000 long tailed macque monkeys are treated to a scrumptious buffet of fresh fruit and food curtesy of the city as a show of appreciation for the prosperity the monkeys bring to the city every year. Make sure to secure any valuables and the monkeys are not afraid of humans!

Founded in 2004 by veteran international marketing consultant Paul Poole, PAUL POOLE (SOUTH EAST ASIA) CO., LTD. is an independent marketing consultancy based in Bangkok, Thailand specialising in commercial sponsorship and partnership marketing, working with both rights holders and brands – acting as a catalyst by bringing them together and maximising the relationship.
We have packaged, sold and managed sponsorship and partnership opportunities for a wide range of rights holders and worked with many of the world's leading brands to source and engage the right sponsorships and partnerships for them to maximise.
For more information, visit www.paulpoole.co.th
Keep in contact with The Thaiger by following our
Facebook page
.


Find local events and browse venues in Thailand with Thaiger Events, or post your own today.

Looking to jettison some items before jetsetting away or chartering a yacht? Look no further than Thaiger Classifieds where you can find and post items, work, property and more for free. Be sure to check out YonderTours for things to do in Thailand and tours across the country.

Read more headlines, reports & breaking news in Thailand. Or catch up on your Thailand news.

Journey back to Tham Luang in 'The Cave' – VIDEO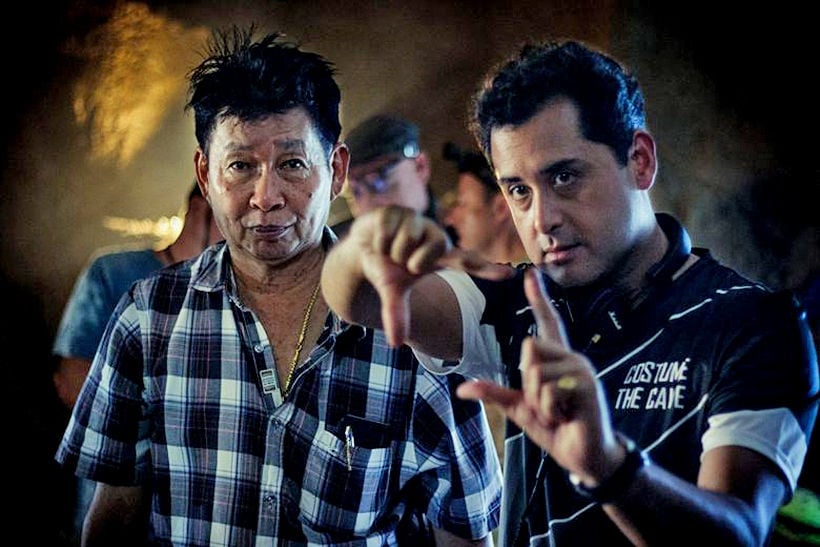 PHOTO: Tom Waller on site during the filming of The Cave – AFP
Determined divers racing against time. Rising waters threatening lives. 12 teenagers and their soccer coach trapped inside for two weeks. A remote cave that most had never heard of.
The stuff of a Hollywood drama, except that it's all true and happened in Chiang Rai last year. Now the first of several re-tellings of the story comes to the big screen in The Cave.
The ordeal in late June and early July last year had barely ended when filmmakers began their own race to get the nail-biting drama onto cinema screens. The first of those projects premiered at the start of October, when director Tom Waller's The Cave showed at the Busan Film Festival in South Korea.
The film was shot over three months earlier this year and has been in post-production since then. The 45 year old Thai-British filmmaker says the epic tale of the Wild Boars (Mu Pa) football team was a story he simply had to tell.
"I took the view that this was going to be a story about the people we didn't know about, about the cave divers who came all the way from across the planet."
The 13 young men entered the Tham Luang cave complex after soccer practice and were quickly trapped inside by rising floodwater. The boys were forced to spend nine nights lost in the cave, whilst Navy Seal and other diver searched frantically, before they were spotted by a British diver.
It would take another eight days before they were all safe, against all odds, in a risky mission.
Waller was visiting his father in Ireland when he saw television news accounts of the drama.
"I thought this would be an amazing story to tell on screen."
But putting the parts together after their dramatic rescue proved to be a challenge. Thailand's government, led by the military NCPO, became very protective of the story, barring unauthorised access to the Mu Pa team or their parents. Waller often feared his production might be shut down.
His good fortune was that the events at the Tham Luang cave in Chiang Rai province had multiple angles and interesting characters. Especially compelling were the stories of the rescuers, particularly the expert divers who rallied from around the world. He decided to make a film "about the volunteer spirit of the rescue."
Other people proposed telling the story from the point of view of the boys, and Netflix nailed down those rights in a deal brokered by the Thai government.
"I took the view that this was going to be a story about the people we didn't know about, about the cave divers who came all the way from across the planet. They literally dropped everything to go and help, and I just felt that that was more of an exciting story to tell, to find out how these boys were brought out and what they did to get them out."
Waller even had more than a dozen key rescue personnel play themselves.
Waller said they were natural actors, blending in almost seamlessly with the professionals around them, and helped by the accuracy of the settings and the production's close attention to detail.
"What you are really doing is asking them to remember what they did and to show us what they were doing and what they were feeling like at the time. That was really very emotional for some of them because it was absolutely real."
Waller says his film is likely to have a visceral effect on some viewers, evoking a measure of claustrophobia.
"It's a sort of immersive experience with the sound of the environment, you know, the fact that is very dark and murky, that the water is not clear."
"In Hollywood films, when they do underwater scenes, everything is crystal clear. But in this film it's murky and I think that's the big difference. This film lends itself to being more of a realistic portrayal of what happened."
Some scenes were filmed on location at the entrance to the actual Tham Luang cave, but most of the action was shot elsewhere.
"We filmed in real water caves that were flooded, all year-round. It is very authentic in terms of real caves, real flooded tunnels, real divers and real creepy-crawlies in there. So it was no mean feat trying to get a crew to go and film in these caves."
The Cave goes on general release in Thailand on November 28.
ORIGINAL ARTICE: Associated Press | Time.com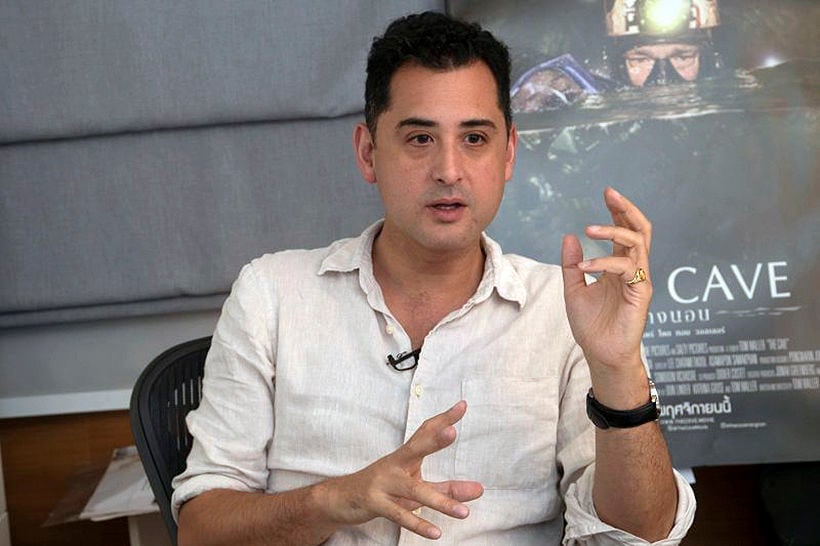 PHOTO: Tom Waller – Associated Press/Sakchai Lalit
Keep in contact with The Thaiger by following our
Facebook page
.
BTS first foreign artists to perform solo concert in Saudi Arabia tonight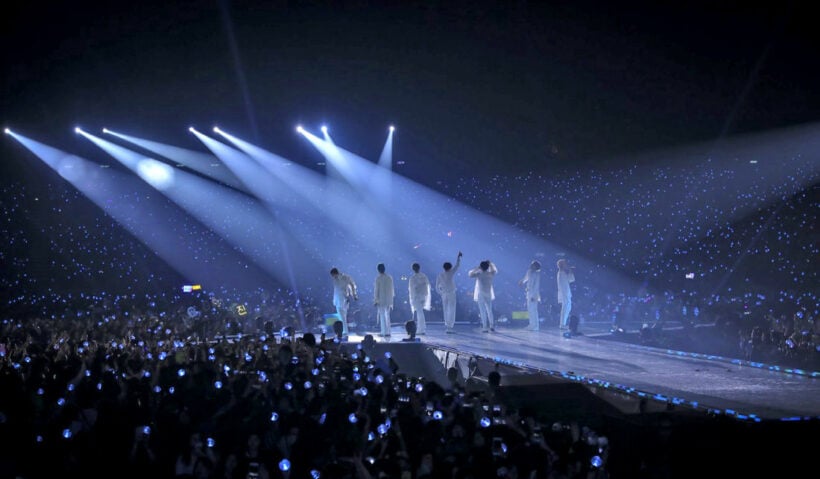 PHOTO: BTS performing in front of 60,000 fans during their "Love Yourself" tour in Hong Kong – SCMP
No band has ever commanded a concert stage, alone, in Saudi Arabia. Remarkable but true. But South Korea's BTS is breaking down yet another barrier with tonight's stadium concert in the Kingdom.
Aside from being their first ever concert in Saudi Arabia, it will be Saudi Arabia's first ever solo stadium concert by a foreign act. BTS, debuting in South Korea in 2013, have since been breaking records and the 'Bamboo Ceiling' to become the biggest band in the world.
In Nam-sik, a professor at the Korea National Diplomatic Academy who specialises in the Middle East says that Saudi Arabia is a very conservative country and it is trying to open up more in recent years.
"Until recently, concerts were forbidden, but the country started to acknowledge that people want cultural events. Saudi Arabia wants to show the world that it is changing. Allowing BTS to perform in the country is a significant step in its reform endeavour."
The leader of South Korean boy band BTS has spoken out about their upcoming concert in Saudi Arabia, saying it wasn't an easy decision to play in the kingdom which has been criticised over its human rights abuses.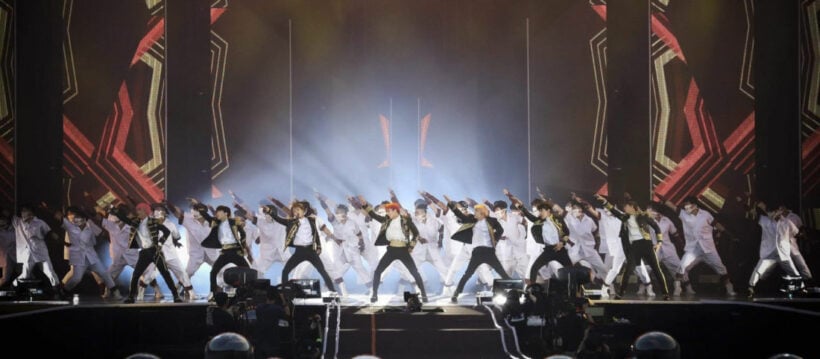 "I wouldn't say it was easy," said 25 year old group leader and rapper RM, who also speaks perfect English he said he learned watching the sitcom 'Friends'.
"But we were officially invited. It's been a while since we've performed in the Middle East."
"If there's a place where people want to see us, we'll go there. That's really how we feel," added 23 year old singer Jimin.
Industry pundits see this as an important milestone that signifies BTS' phenomenal world popularity. And if successful, it could open up many more opportunities for K-pop and Korean culture as a whole.
In Saudi Arabia, which still enforces gender segregation based on a strict interpretation of Islamic law, it was only in the past two years that women were given the right to drive, as well as enter stadiums to watch sports games and concerts. BTS' concert venue King Fahd International Stadium only allowed women to enter for the first time in September 2017.
In July, BTS attracted criticism after they announced tonight's show in Riyadh, the capital of Saudi Arabia. Some fans pointed out the apparent contradiction between BTS's tour message,"Love Yourself", and Saudi Arabia's criminalisation of same-sex relationships.
Though none of BTS's members are openly LGBTQ, the group has been seen as sympathetic towards the LGBTQ community, especially compared with other K-pop groups who tend to stay silent on controversial topics.
"BTS will be the first foreign artist to have a solo stadium concert in Saudi Arabia. Things are changing in the Kingdom. The success of this show could open doors to endless opportunities and possibilities," said film producer Tanuj Garg on his Twitter.
But there's also been social media backlash against the septet's concert tour in the Kingdom.
"Artists have been boycotting Saudi Arabia due to flagrant human rights abuses against women activists and the LGBTQ+ community," one Twitter user said.
"BTS are UN representatives and everyone involved here should have known better."
BTS has sold out stadiums around the world in a record breaking "Love Yourself" tour in the US, Brazil, the UK, Germany, France, Netherlands, Canada, Japan, Taiwan, Hong Kong, Thailand and Korea during their sold-out world tour, to a total live audience of over a million (1,044,320 to be precise).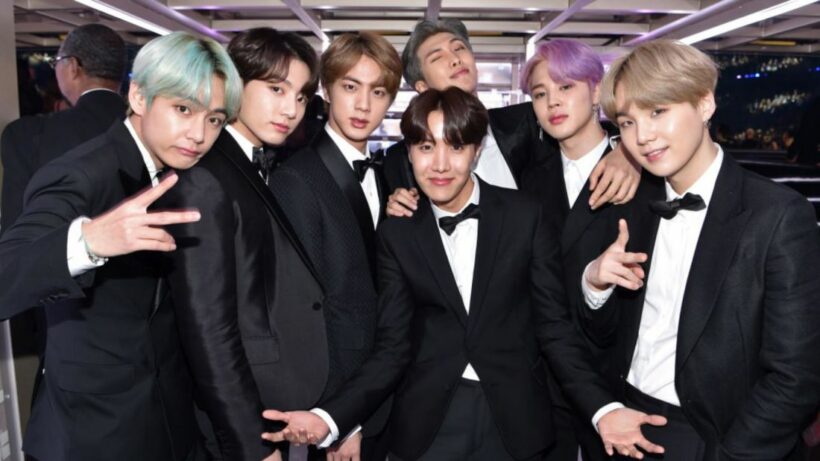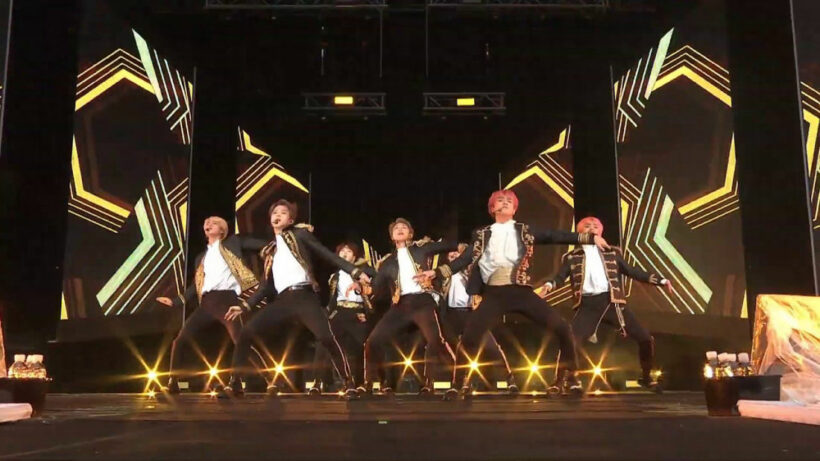 Keep in contact with The Thaiger by following our
Facebook page
.
BTS will have to break up, whether they like it or not, and fans are not happy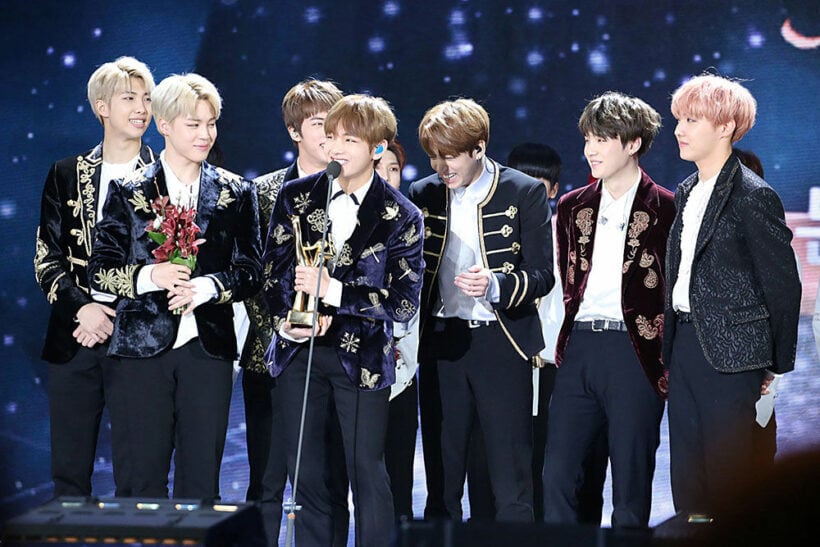 Even though they've been making music since their debut back in 2013, it's the last two years BTS, aka Bangtan Boys (or Bangtan Sonyeondan for Korean pronunciation), have gone from zero to hero in the pop music world. Now they're riding their success on the crest of a wave that has defied conventional pop marketing and 'western' white-washed music standards.
Despite mostly singing in Korean, the BTS fanbase 'Army' is heavily weighted in western countries where Taylor Swift, Ariana Grande, Maroon 5 and Selena Gomez et al reign.
Breaking records in all sorts of unexpected places, the seven member band are making heads turn as they've re-invented the modern band genre (they won Best Music Group at this year's Billboard Music Awards). Many pop groups just burn out, their sales drop or one member leaves for a 'solo' project leading to an inevitable disbandment.
In BTS's case none of those situations exist. They're still on their way up in popularity, their sales for music and social media reach blossoms, and the members all do solo projects within the broader band framework.
But all this is going to end soon and there's nothing RM, Suga, J-hope, Jin, Jimin, V and Jungkook can do about. Well, almost nothing.
"Not Today" – Just one of many BTS music clips to have breached the 300 million viewer mark
In South Korea, still technically at war with its northern counterpart, all young men have to enlist for 18 – 24 months with the South Korean Army.
You'd think that being part of the biggest band on the planet would mean BTS could pull a few strings to avoid taking part in military service in South Korea, but you'd be wrong. Despite being awarded the country's Order of Cultural Merit and hundreds of other music awards, matching The Beatles' record by having three albums reach #1 on the Billboard Album Chart in one year, and being shown to have had a measurable impact on their country's economy, they will have to serve.
And that means the most world's most successful pop group will have to break up, for around 2 years at least. Will they decide to serve together, or stagger their military hiatus according to their age?
Whilst elite athletes and some non-K-pop musicians have scored exemptions in recent years, BTS have neither sought nor been offered any such exemption from their national service.
None of the band, which consists of Jungkook, Jimin, V, J-Hope, RM, Jin and Suga, have yet to serve, but Jin is likely to be called up soon as he will turn 27 in December
"Blood Sweat & Tears" – When pop music starts to become high art. Many of BTS songs are based on serious western literature giving the band and their music a gravitas beyond their years.
The BTS Army – the fandom, not the real one – have been pleading with the South Korean government to let the boys off having to serve so they can fulfil their band commitments instead. BTS have the largest Twitter fanbase of any music group in the world and have nine of their highly-produced music clips reaching more than 300 million views on YouTube.
Jin previously told CBS that BTS were fully prepared to be called up.
"As a Korean, it's natural, and someday, when duty calls we'll be ready to respond and do our best."
The youngest, Jungkook, responded.
"I don't want to think about it at this point. We have something really good going."
And they do, smashing music records and re-writing the world music "how to" handbook.
Keep in contact with The Thaiger by following our
Facebook page
.