Thailand
Court bans Thailand's first transgender MP over alleged media interests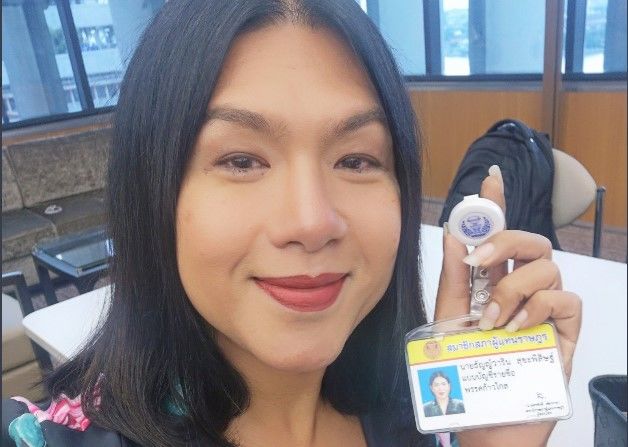 An MP from the Move Forward Party, an opposition party that opposes the military's influence in government, has been banned and could face jail time after the Constitutional Court found the MP guilty of violating a law prohibiting media shareholders from applying to become MPs. The court also looked into 57 other MPs over the same offence, but they were all acquitted.
Tanwarin Sukkhapisit is Thailand's first ever openly transgender MP in the House of Representatives and an advocate for LGBTQ rights. The MP is also a former actor and filmmaker. The Court looked into lists of shareholders and found "irregularities," saying information had been fabricated to make it appear that Tanwarin was not associated with the media companies.
The Election Commission may also press charges on Tanwarin. If the commission finds Tanwarin guilty of breaking the law on elections, the MP could face a penalty of up to 10 years in prison, a 20,000 baht fine and a ban from MP elections for 20 years.
The Move Forward Party basically became into new Future Forward Party earlier this year after the later was ordered to dissolve by the Constitutional Court. The court had ordered to disband the Future Forward Party after the party's leader, Thanathorn Juangroonruangkit , donated 191 million baht to the party, which exceeds the maximum 10 million baht allowed per donor per year.
Many Future Forward Party members, including Tanwarin, moved to the Move Forward Party after the court order. Thanathorn was stripped of his MP status and started the Progressive Movement to continue the agenda of the Future Forward Party.
Some critics, like political scientist Titipol Phakdeewanich, say the order to ban her is move against those who support the pro-democracy movement, which calls for an end to the military government and a rewrite of the 2017 Constitution. The reform activists are also are pushing PM Prayut Chan-o-cha to resign.
"They are trying to use a legal mechanism against whoever they assume supports the pro-democracy movement."
The Move Forward Party leader Pita Limjaroenrat says the party is disappointed over Tanwarin's ruling, but says the MP made an impact on LGBTQ rights in Thailand. Tanwarin was the first transgender person to become an MP. There are now 3 transgender MPs in parliament.
"Even if we lose an MP today, I think we have a national icon when it comes to freedom and gender equality."
Tanwarin says the ban isn't surprising and doesn't believe it has anything to do with their gender identity. Co-founder of the Progressive Movement and former secretary of the Future Forward Party Piyabutr Saengkanokkul voiced support for Tanwarin.
"During the past 2 years, you have carried out your MP duties remarkably well… It is a pity that this country's system does not want an MP like this."
SOURCES: Bangkok Post | AFP
Catch up with the latest daily "Thailand News Today" here on The Thaiger.