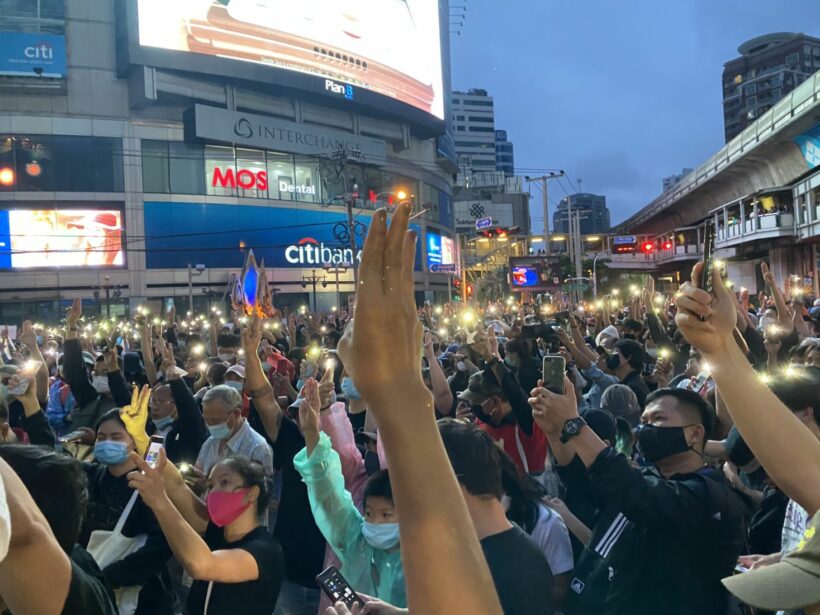 Some claim pro-democracy leaders have applied for political asylum in the United States and the CIA is helping them out, but the US Embassy in Bangkok says it's not true and the claim isn't even in line with the process for asylum in America.
Bangkok Post spoke with a US Embassy representative on the phone who says the claims about the CIA accepting bids for political asylum are completely false. First, people need to be in America to apply, not across the world in Thailand.
"To apply for asylum, an asylum seeker must be physically present in the United States. Asylum cases are processed by US Citizenship and Immigration Services, not other US agencies."
Other rumours and conspiracy theories have been spreading, claiming the United States is meddling with Thai politics and influencing the pro-democracy movement. Some royalist protesters even gathered outside the US Embassy in Bangkok, calling for an end to a so-called "hybrid war" and demanding the American government to stop "inferring with Thai affairs." Some claim America is funding the pro-democracy protests.
The US Embassy in Bangkok says this isn't true. They released a statement refuting disinformation back in September after a photo taken years ago of the prior US Ambassador to Thailand and an activist leader was shared online with claims that the US is backing the pro-democracy movement.
The United States government is not funding or otherwise providing support to any of the protests in Thailand.
The United States does not support any individual or political party; we support the democratic process and the rule of law.
As friends of Thailand, we encourage all sides to continue to act with respect and restraint and engage in constructive dialogue on how to move the country forward.
SOURCES: Bangkok Post | US Embassy
Catch up with the latest daily "Thailand News Today" here on The Thaiger.