22% rise in suicide cases indicates links with Thai economy and lockdowns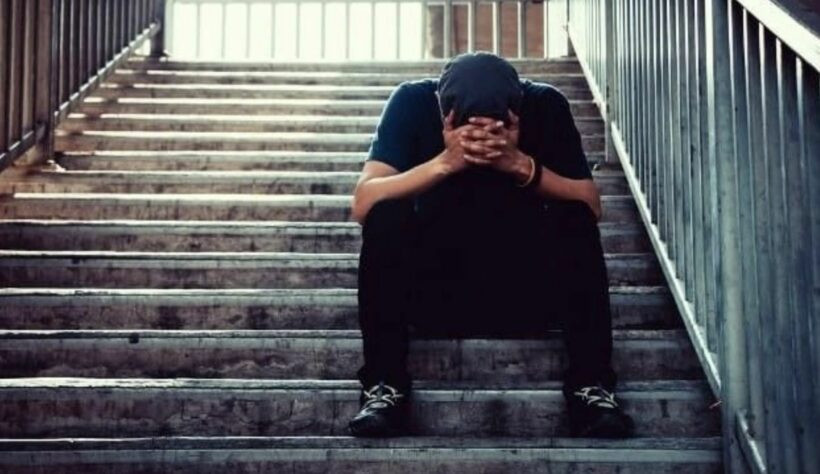 An apparent rise in Thailand's suicide rate, related to the country's current business conditions, restrictions and ongoing world pandemic, is concerning health officials. The data was announced yesterday, to coincide with World Suicide Prevention Day,
The Mental Health Department has released a report indicating 2,551 people had killed themselves from January to the end of July, 2020. That is up a palpable 22% compared to the same first 6 months of last year… 459 more cases were reported than the same time last year.
Health officials are citing "personal problems, economic pressures, depression and alcohol abuse" for the rise in cases that appear to be linked to Thailand's current economic woes.
The Thai Mental Health Department Director General Kiartipoom Wongrachit says the increasing numbers are a big concern. The department is teaming up with the police's Crime Suppression Division and forming a plan to work with social media influencers to find new ways of identifying and intervening to help reduce the incidence of depression and self-harming behaviour.
"Signs of suicide have been increasing on social media. While some social media platforms have technology that can detect video clips recording self harm or suicides… there are many other signs to look out for that the technology can't detect."
"There have been an increase of farewell messages and suicide plots posted on social media."
"These people in distress are in need of help immediately."
Crime Suppression Division chief Pol Maj Gen Jirabhop Bhuridej says the agency would closely coordinate with the department and social media administrators to actively identify people planning to take their lives if they post messages on Facebook (which is very popular in Thailand) and social media platforms.
The increasing suicidal rate this year has reminded public health officials of the financial meltdown in 1997 as it followed the same pattern. The rates of people committing suicide after the 1997 financial crisis leaped by between 20% and 30%, it added.
Department director-general Kiattiphum Wongrajit linked the increase in the suicide cases this year to the outbreak of the deadly virus and described the trend as "worrisome".
His assessment was in line with various studies in Thailand and abroad.
A March study by Chiang Mai University identified 38 suicide attempts that were likely linked to stress associated with the lockdown at the time. 28 of them ended up in deaths. The research was conducted in the middle of the local lockdowns and restrictions implemented by the Thai government to prevent the spread of the coronavirus.
In June, Oxford University also released a study on the impact of the pandemic on suicide rates in the International Journal of Medicine. The study found stress from Covid-19 had played a part in the suicide rates and that the problem "could linger after the outbreak ends".
"The Covid-19 crisis may increase suicide rates during and after the pandemic. Mental health consequences of the Covid-19 crisis including suicidal behaviours are likely to be present for a long time and peak later than the actual pandemic."
SOURCE: Bangkok Post | Thai PBS World
If you or anyone you know is in emotional distress, please contact the Samaritans of Thailand 24-hour hotline: 02 713 6791 (English), 02 713 6793 (Thai) or the Thai Mental Health Hotline at 1323 (Thai).
📱 Download our app on Android or iOS for instant updates on your mobile
📧 Subscribe to our daily email newsletter
👍 Like/Follow us on Facebook
🔔 Subscribe to or Join our YouTube channel for daily video updates
Is spraying disinfectant on the Thai-Burmese border effective?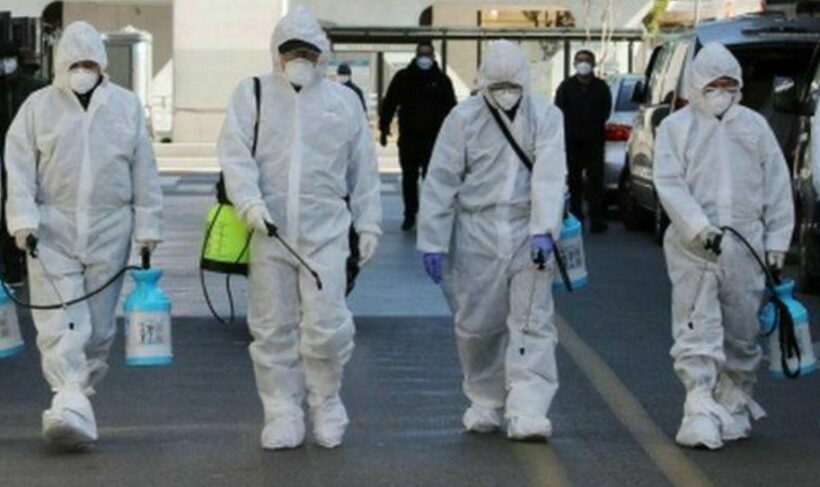 Some controversy exists over the Royal Thai Army attempting to sterilize areas of the Thailand-Myanmar border by spraying disinfectant along the border region. The army sprayed areas set up as a temporary holding facility for many Burmese refugees. The move drew condemnation from critics who claimed the disinfectant was not effective and not worth the expense of implementation. A spokesperson for the Royal Thai Army responded to social media ire justifying the action.
The spraying was done after the Burmese refugees had returned across the border to Myanmar, after fleeing temporarily to escape the escalating humanitarian crisis following the February 1 military coup. After the refugees left, disinfectant was sprayed around the area in compliance with Public Health directives designed to slow the Covid-19 spread and maintain safety. The disinfectant was intended to kill any possibly contagious remaining virus or disease in the area.
The spokesperson said the military used existing government equipment they requested from the Ministry of Public Health to efficiently disinfect the area. She asserted that the spraying was not just to help local people, but also to reassure them that it was safe to return to their daily lives in the area, to go to work or do farming, without fear of becoming infected with Covid-19.
While the response online to the spraying disinfectant scheme is still generally negative, it's worth noting that the same spraying has been used to effectively sterilize 162 schools and 268 other areas since January. The spray is a safety precaution to minimize the spread of Covid-19 and has been used throughout communities in places like bus terminals, marketplaces, temples and other places where people tend to gather.
SOURCE: The Pattaya News
📱 Download our app on Android or iOS for instant updates on your mobile
📧 Subscribe to our daily email newsletter
👍 Like/Follow us on Facebook
🔔 Subscribe to or Join our YouTube channel for daily video updates
Bang Lamung Hospital is full, province using field hospitals and ASQ hotels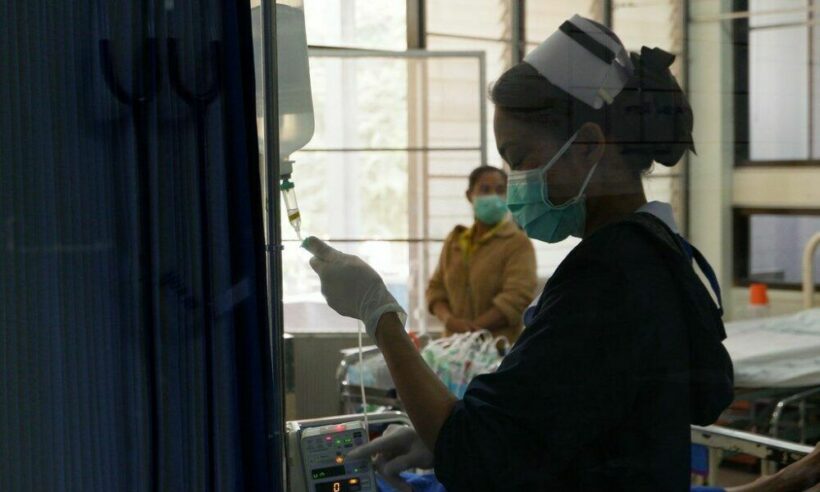 A spokesperson from the Bang Lamung Hospital in Pattaya says that all the beds put aside for Covid patients are now full and doctors are now having to refer newly infected people to Sattahip where the Navy have set up a field hospital. They're also referring some patients to ASQ hotels.
The hospital said they had put aside 30 ward beds and 12 private rooms for Covid-infected patients but the beds had already been taken up following up to 500 people seeking tests at the hospital each day.
Chin Buri has reported another 97 infections today, about the same as the rest of this week. That makes the total in the province to 807 since the start of the month.
Confirmed by the government earlier this week, Thailand hospitalises everyone who tests positive. Or, alternatively they are sent to a field hospital or the government's quarantine facilities where Thais were given free quarantine when they repatriated back to Thailand over the past year.
But the current upsurge of new infections being discovered in Chon Buri, and the rest of the country, is putting a strain on facilities. Some people who have tested positive are even being sent to ASQ hotels where the hospitals had used up their quota of available beds.
Public health officials in Chon Buri are currently urging people who are not considered 'at risk' to avoid hospitals at this time to allow faster processing of people who are considered at risk.
📱 Download our app on Android or iOS for instant updates on your mobile
📧 Subscribe to our daily email newsletter
👍 Like/Follow us on Facebook
🔔 Subscribe to or Join our YouTube channel for daily video updates
Covid UPDATE: New cases rise to 1,543, DDC recommends work from home in red zone areas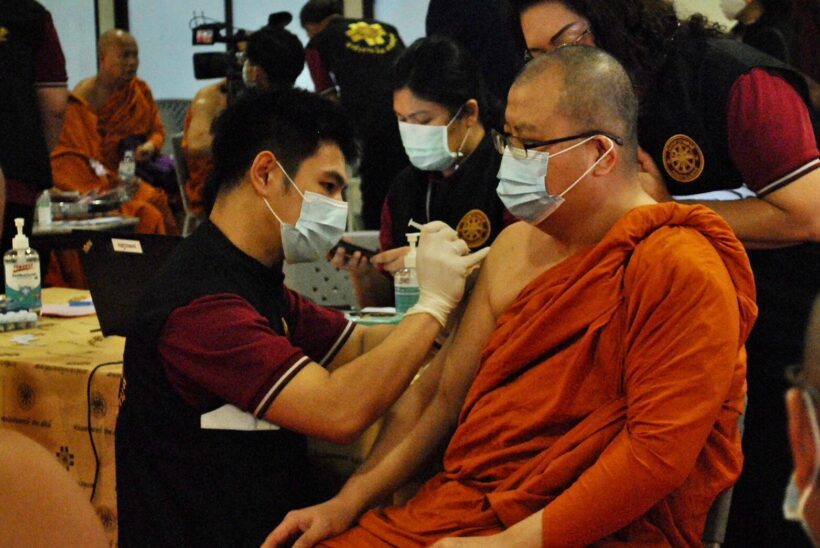 Thailand's Covid-19 infections are still on the rise, with the Kingdom reporting 1,543 new infections in the last 24 hours. Only 3 of those are imported with 1,540 being cases of community transmission. Thailand has now recorded 37,453 infections. 8,973 patients are receiving hospital treatment, 41 of whom have pneumonia.
11 people are currently in a serious condition on ventilators.
1,540 were community cases, most from the hot zone of Bangkok with 409 new infections. Chiang Mai had 278 new cases, Prachuap Khiri Khan 98 and Chon Buri (including Pattaya) 98.
UPDATE: Dr Chawetsan Namwat, the acting director for emergency health at the Department of Disease Control, says that people will need to consider working from home for 2 weeks if they live in a red zone area.
He said that it may be necessary to increase restrictions further to mitigate the upward trajectory of Covid-19 that is expected to rise after Songkran. Those red zone areas include Bangkok, Chiang Mai, Chon Buri, Samut Prakan, Narathiwat, Prachuap Khiri Khan, Samut Sakhon, Pathum Thani and Sa Kaeo.
"To reduce risks, people should work from home after the Songkran festival."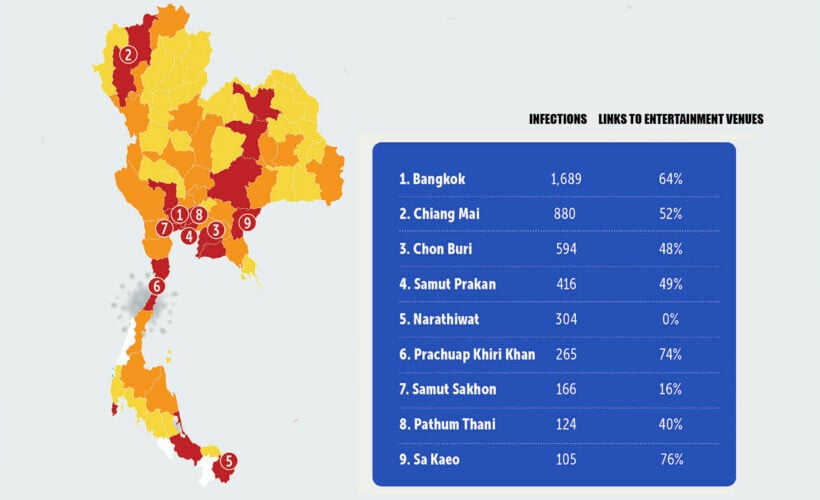 Here's the trajectory of the outbreak since April 1…
April 1 – 26 infections
April 2 – 58 infections
April 3 – 84 infections
April 4 – 96 infections
April 5 – 194 infections
April 6 – 250 infections
April 7 – 334 infections
April 8 – 405 infections
April 9 – 559 infections
April 10 – 789 infections
April 11 – 967 infections
April 12 – 985 infections
April 13 – 965 infections
April 14 – 1,335 infections
April 15 – 1,543 infections

📱 Download our app on Android or iOS for instant updates on your mobile
📧 Subscribe to our daily email newsletter
👍 Like/Follow us on Facebook
🔔 Subscribe to or Join our YouTube channel for daily video updates