Thammasat University officials ban September 19 protest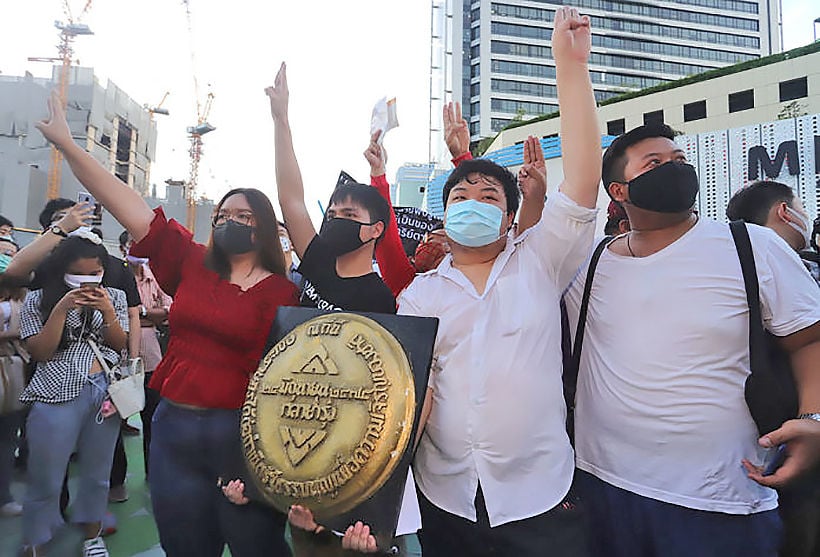 Thammasat University, once a bastion of democratic voices and student expression, has refused permission for an anti-government protest, set to take place on its Tha Phra Chan campus in Bangkok, on September 19. University officials say they are banning the gathering as organisers have "failed to follow the institution's guidelines" on hosting political events on campus.
Officials are referring to regulations issued on September 3, which they say are to facilitate education about civil rights and liberties, while remaining within the confines of the law and the current Thai Constitution, and respecting the safety of others. The Bangkok Post reports that the guidelines were drawn up following a rally on August 10 at the university's Rangsit campus, where students unveiled their controversial 10 point manifesto.
The university's outright ban on the September 19 rally comes after protest leader Parit "Penguin" Chiwarak vowed it would go ahead with or without permission. Speaking following news of the ban, Parit is doubling down on that statement. Organisers predicted some 50,000 people could have attended the protest.
"Although executives of Thammasat University will not allow the venue at Tha Prachan to be used for the gathering, we will still hold it at Thammasat because Thammasat belongs to the people, not to some dictator's lackeys."
As to how the protest organisers and University heads sort out the current impasse, nothing has been discussed at this stage.
Meanwhile, national police chief Chakthip Chaijinda says his officers have received orders from PM Prayut Chan-o-cha to avoid using force against the protesters and to focus on keeping peace and order.
In a separate development, the US Embassy in Bangkok has weighed into the fray, after allegations in some Thai media outlets that it supports the protesters. Photographs taken in 2016 that show Parit meeting Glyn Davies, US Ambassador at the time, have been shared on a website known for posting stories about US political involvement in Thailand. The site has been banned by Facebook for what the social media platform calls, "coordinated inauthentic behaviour". Nevertheless, the appearance of the 4 year old pictures has prompted the US Embassy to issue a statement denying it supports the anti-government movement.
"Ambassadors and Embassy personnel regularly meet with a broad cross section of Thai nationals, not just with students and youth, but also with government, military, business and other leaders. Such meetings do not imply endorsement of any views. The United States government is not funding or otherwise providing support to any of the protests in Thailand. The United States does not support any individual or political party; we support the democratic process and the rule of law. As friends of Thailand, we encourage all sides to continue to act with respect and restraint and engage in constructive dialogue on how to move the country forward."
Meanwhile, the co-founder of the Progressive Movement, Piyabutr Saengkanokkul, denies he's controlling the protests from behind the scenes, saying the students can think for themselves and are exercising their right to freedom of speech under a democratic system.
SOURCE: Bangkok Post | Nation Thailand
Keep in contact with Thaiger by following our Facebook page.
Never miss out on future posts by following Thaiger.
Independent candidates polling well in Bangkok governor race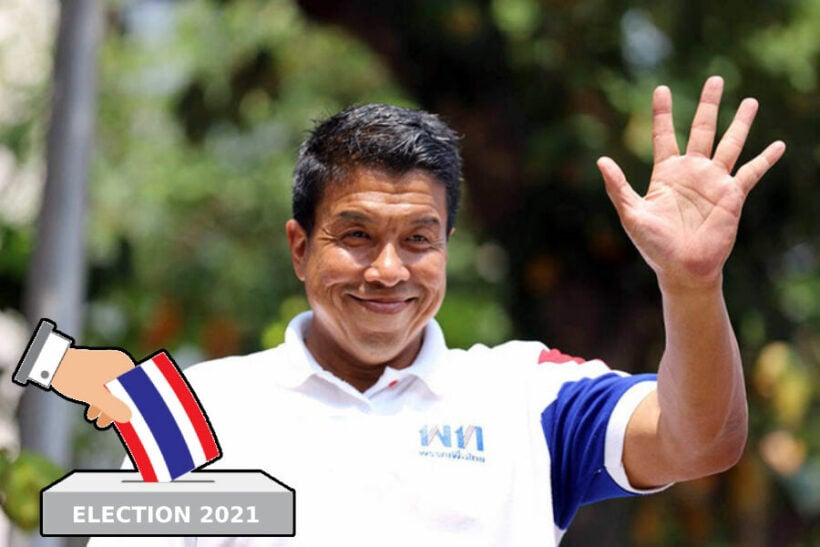 Independent candidates are trending in polls for the Bangkok governor election later this year, with undecided voters leaning independent. Undecided voters have grown to nearly 1/3 of all voters up from just under 30% in March, possibly due to voters being tired of political polarisation. The exact date of the election has not been announced yet but independent candidates have jumped into the race before the major party candidates. Three have announced so far, former senator and rights activist Rossana Tositrakul, former national Police Chief Pol General Chakthip Chaijinda and former transport minister Chadchart Sittipunt. Though many are still undecided, Chadchart seems to be the early favourite pulling 25% support in a recent poll while Chakthip earned just 12%, a lead that seems to be widening.
Bangkok voters traditionally did not vote independent, but rather along party lines, though they are known to decide last minute basing their choice on immediate factors. Surveys show that voters tend to make their decisions less than 5 days before elections normally. In the last election for governor in 2013, Sukhumbhand Paribatra performed badly in polls and yet won in the last minute vote after accusations that his opponent had plans to nominate red-shirt leaders.
Political analysts were not shocked with Chadchart's dominance in the polls, but are also unconvinced that he can maintain his lead when the major party candidates enter the Bangkok governor election cycle. They believe that candidates from Kao Klai Party or the Progressive Movement, both splinters from the Future Forward Party, would offer formidable opposition. The Future Forward Party sprung to the spotlight in 2019, gaining 6 million votes in the country, 800,000 of which were from Bangkok, making it the third-largest party. There is a rumour that Parit "Itim" Wacharasindhu, the co-founder of the Progressive Constitution Group, might run under one of these two parties. His pro-democracy leanings may pull a lot of voters away from Chadchart.
The poll in March showed that 66% of Bangkok voters favoured independent candidates now and are leaning away from major party affiliations. The results are thought to indicate Bangkok residents' frustration in extremely polarized political parties. Elections began 4 months ago in provinces, aside from Bangkok and Pattaya, considered special administrative zones.
SOURCE: Thai PBS World
Keep in contact with Thaiger by following our Facebook page.
Never miss out on future posts by following Thaiger.
London's anti-coup Burmese Ambassador locked from embassy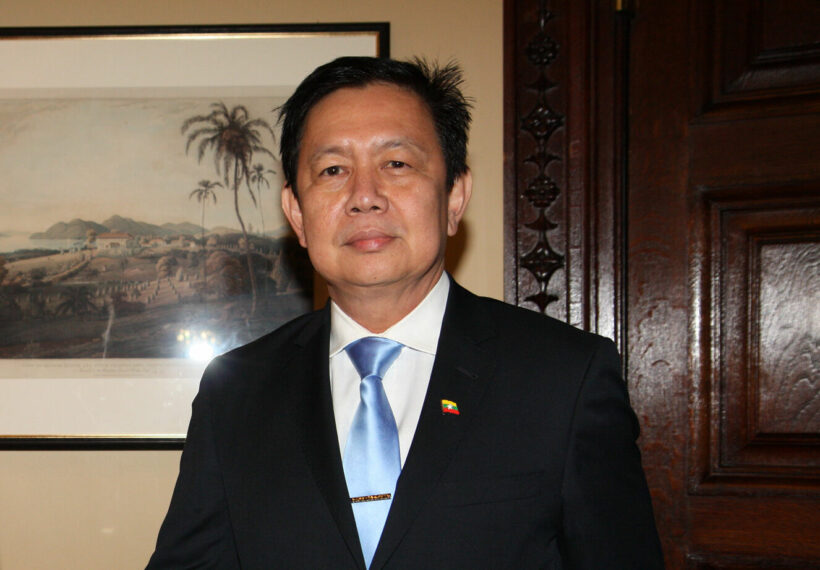 In London, the Myanmar Ambassador has been tossed from his own embassy, locked out because of his stance against the military junta in his country. The lockout occurred as a result of Kyaw Zwar Minn's breaking ranks with the Burmese military leadership and calling for the release of Aung San Suu Kyi, the civilian leader who was jailed when the military coup overran the country. Military leaders inside the London embassy are believed to be responsible for locking Ambassador Kyaw out of the embassy. The Burmese Ambassador had previously drawn praise by British foreign minister Dominic Raab for his courage in standing against the military coup, calling for the release of Suu Kyi and the elected President Win Myint and standing for pro-democracy causes. The United Kingdom have sanctioned the Burmese military and some of its business interests in response to the military coup and the crackdown on pro-democracy protesters, calling for a return of democratic rule to the conflicted country.
Speaking outside the embassy where police were waiting and guarding watchfully, Kyaw spoke with protesters saying he'd been locked out of his own building and that he was waiting to go back inside. He says he has been in touch with Britain's foreign ministry about the situation, but no action or formal statements have been made yet. He referred to it as a coup in the middle of London, referring to the fact that his building was now occupied by military leaders inside. It is believed that deputy ambassador Chit Win has taken control of the embassy with a military attaché and locked the building to their own diplomat.
The British foreign office has not commented yet on the incident, but the police did release a statement saying they're aware of the protest going on regarding the Burmese Ambassador and that police are present and watching but have not made any arrests or taken any action at this time.
SOURCE: Thai PBS World
Keep in contact with Thaiger by following our Facebook page.
Never miss out on future posts by following Thaiger.
Taiwan ready to duke it out if China attacks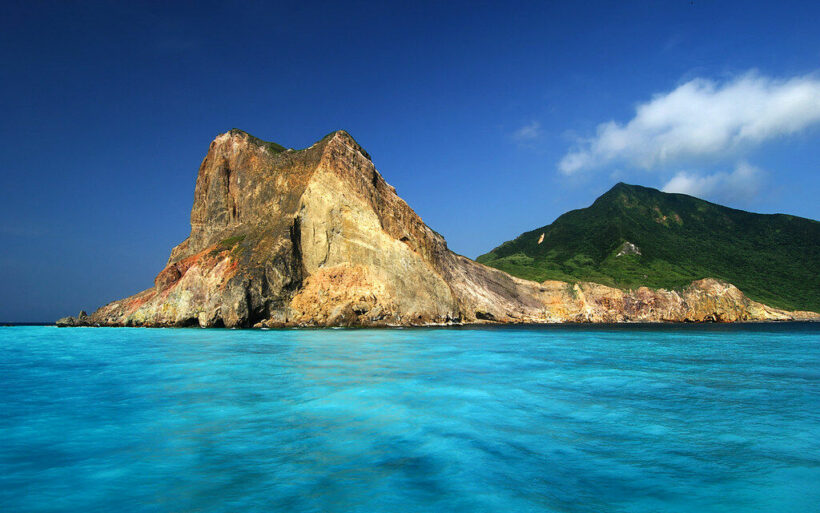 Taiwan officials say they are ready to duke it out if China decides to take its military activities a step further. The announcement, made by its foreign minister, comes after China has stepped up its aircraft carrier drills near the island along with other military activities in the past few months.
"From my limited understanding of American decision makers watching developments in this region, they clearly see the danger of the possibility of China launching an attack against Taiwan. We are willing to defend ourselves without any questions and we will fight the war if we need to fight the war. And if we need to defend ourselves to the very last day we will defend ourselves to the very last day."
Washington, Taiwan's most important international ally has been pushing for Taiwan to modernise its military and spend more on defence in order to make it harder for China to successfully attack the island.
"The defence of Taiwan is our responsibility. We will try every way we can to improve our defence capability."
Taiwan's Defence Ministry said they will run 8 days of computer-aided war games this month which would simulate a Chinese attack on Taiwan. The Han Kuang exercises are the island nation's largest annual war games. The next phase of the games will include live firing drills, according to general Liu Yu-Ping.
"The drills are designed based on the toughest enemy threats, simulating all possible scenarios on an enemy invasion on Taiwan."
Taiwan has not indicated if the Chinese carrier group is planning to go to the South China Sea, which is a disputed territory where a US carrier group is operating. But deputy defence minister Chang Che-ping says Taiwan is closely monitoring the carrier's movements, saying that, for now, it seems the carrier is just doing routine drills.
SOURCE: Bangkok Post
Keep in contact with Thaiger by following our Facebook page.
Never miss out on future posts by following Thaiger.