Thailand
13 students injured in minivan/pickup collision in Chachoengsao – VIDEO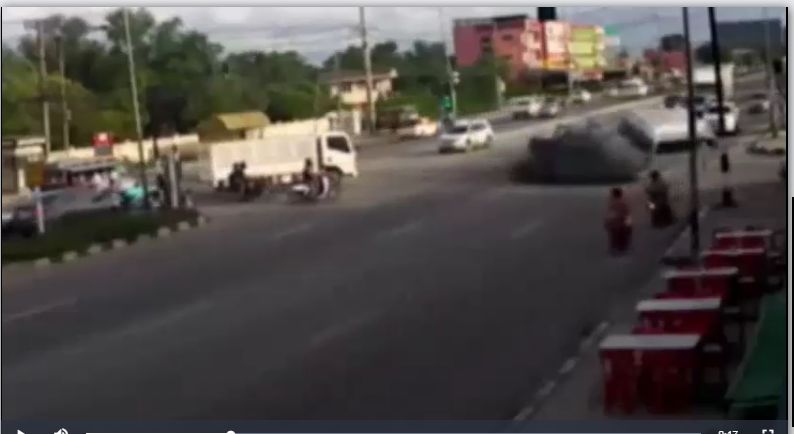 VIDEO: teenee8rews
13 students in a minivan have sustained injuries after a pickup truck, running through a red light, collided with their van in Chachoengsao, east of Bangkok.
Chachoengsao Police were notified of the incident at the Nakoo Intersection, central Chachoengsao.
Police and emergency responders arrived to find a damaged pickup truck and the minivan. Passersby helped to right the overturned minivan before police arrived.
There were 13 student passengers aged between 6 -14 years old, who had sustained injuries. They were taken to a hospital.
Witnesses claim the pickup truck ran a red light and collided with the minivan. The minivan overturned as a result of the collision.
Police are continuing their investigation.
https://www.facebook.com/teenee8rews/videos/490466758428366/UzpfSTIxMTc4Njk4ODk1NTI5OToxNjI3OTIzNTY0MDA4Mjk0/