Lost tusk in pachyderm punch-up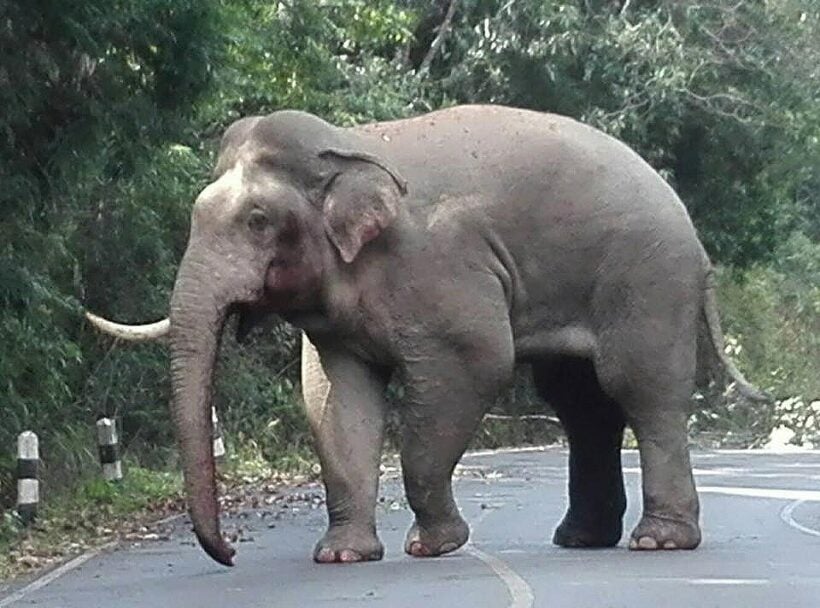 Officials at Khao Yai National Park are standing by with medical gear in case more elephant bulls engage in combat over grazing rights – or over a female, as happened on Wednesday morning.
Male elephants Plai Duan and Plai Sa-ard were duelling over a female from 7am Wednesday into the afternoon in the Pong Thung Kwang area. Plai Duan sustained a cut over the left eye, but you should've seen the other guy – Plai Sa-ard lost a tusk.
Park officials and veterinarian, who watched the battle from afar, collected the 9.5 kilogram tusk, which will be forwarded to the Department of National Parks, Wildlife and Plant Conservation in accordance with regulations.
Veterinarian Pattarapol Manee-on posted photos from the big fight on Facebook, commenting that more pachyderm punch-ups were expected, mainly over who gets the best feeding grounds.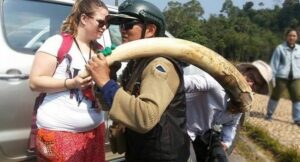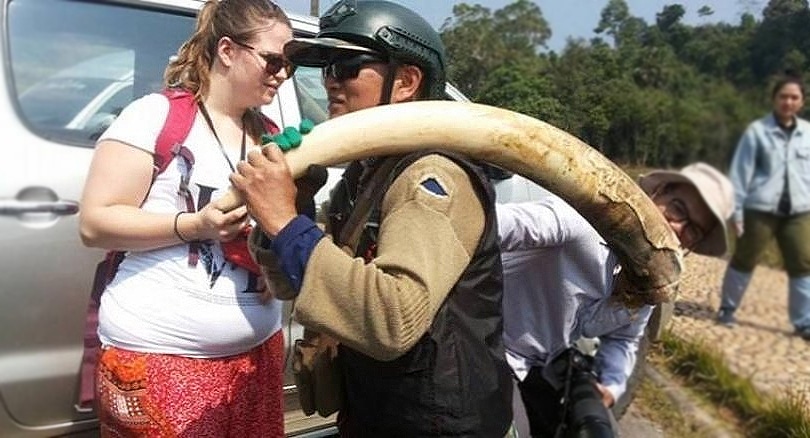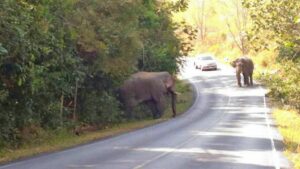 STORY: The Nation
Keep in contact with The Thaiger by following our
Facebook page
.
Never miss out on future posts by
following The Thaiger
.
China ban on inbound, outbound tour groups to continue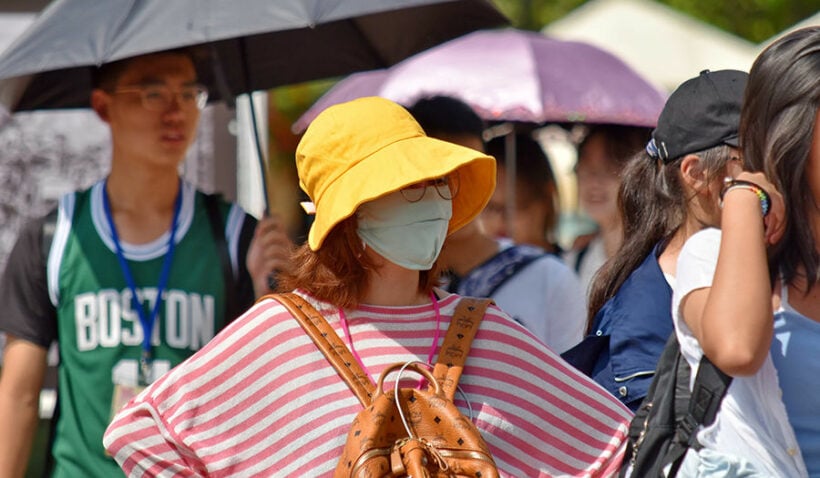 The Chinese government is to keep the current ban on inbound and outbound tour groups, amid fears that the winter months could bring a resurgence of Covid-19. The Bangkok Post reports that the country's Ministry of Culture and Tourism has confirmed on its website that the ban remains in place. After several months with very low case numbers, officials are wary of the virus surging back this winter.
The ban on outbound tours is severely impacting places like Thailand, where former tourist hotspots are already suffering devastating economic consequences from the closure of the country's borders in late March. Earlier this week, Thailand welcomed its first group of Chinese tourists in 7 months, but the Kingdom has a long way to go to get back to the 10.99 million who visited last year – if it ever does.
As the Covid-19 virus made itself known at the start of 2020, China put a stop to both domestic and outbound tours in January. Since July, domestic tours have started up again as a result of a significant reduction in Covid-19 cases.
SOURCE: Bangkok Post
Keep in contact with The Thaiger by following our
Facebook page
.
Never miss out on future posts by
following The Thaiger
.
Health Minister says quarantine could be reduced to 10 days, maybe eventually zero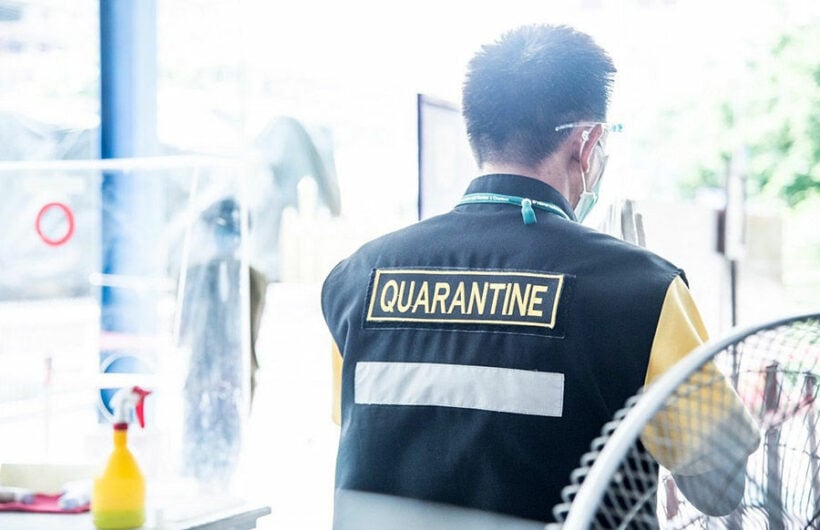 Health officials are ready to reduce the mandatory quarantine period for foreign tourists, provided other relevant bodies agree. The current quarantine period is set at 14 days, but the Public Health Minister, Anutin Charnvirakul, says this could be reduced to 10. He adds that if the reduction is successful, quarantine could be further reduced, eventually reaching a point where quarantine is no longer a requirement.
"The truth is, the Public Health Ministry is ready for the change, but other relevant agencies still have requested time to adjust. So, we have to wait and work together. The Department of Disease Control proposed reducing quarantine to 10 days to begin with. I have said that if we are confident, we do not have to be afraid since the goal is finding the safest period for quarantine. If we find a good method, it may be reduced to 5, 4, 3 days, or even none."
On Tuesday, Thailand welcomed the first group of foreign tourists to arrive in the Kingdom since borders were shut in late March. The Chinese visitors, who arrived from Shanghai, are all in 14-day quarantine, with all of them testing negative for Covid-19 so far. Once quarantine is over, they will be free to travel around, but their movements will be tracked via an app they had to download on arrival.
While a reduction in the quarantine period may go some way to encouraging more tourists to come, Anutin is not in favour of removing all entry restrictions. With travel restrictions lifted between many European countries, Covid-19 cases are once more on an upward trajectory, with officials concerned about what the approaching winter months will bring. Anutin points to the success so far of Thailand's quarantine programme, stressing the importance of keeping Covid-19 out, particularly in high-risk communities such as the border with Myanmar in Tak province.
SOURCE: Nation Thailand
Keep in contact with The Thaiger by following our
Facebook page
.
Never miss out on future posts by
following The Thaiger
.
UPDATE: Bangkok protesters mass at the front of Government House, earlier PM addresses nation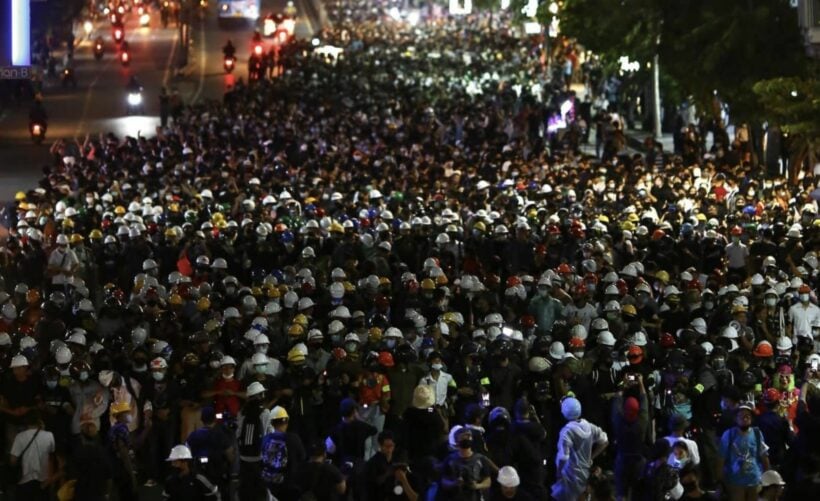 UPDATE: The protesters announced that the rally would end and disperse peacefully at 9.35pm. They wrapped up the gathering after delivering a symbolic letter of demand for the prime minister's resignation at the front of Government House. Apart from some earlier scuffles with police around 7pm, there were no major incidents this evening.
EARLIER: Happening at Bangkok's Government House around 9pm…
Protesters started arriving around 7.30pm, again demanding the PM's resignation, and even had a letter prepared for him to sign, PM Prayut was not at Government Hose at the time. Protesters continued to amass at the front of Government House after breaking through a police cordon at Urupong Intersection. Earlier they gathered at the Victory Monument roundabout (and BTS station).
Police have blocked off the entrance to Government House with 2 public buses, barbed wire and police dressed in riot gear that have been shipped in from Saraburi Province. Protesters are already preparing for a potential confrontation and are dressing in raincoats, hardhats, goggles and armed with umbrellas, presumably in anticipation of another spray from the water cannons. They continue to shout "Prayut, get out!" Protest leaders are also calling on the growing crowd to remain "chilled" and not resort to violence.
"If he won't resign, we won't go home."
Behind the 2 buses there are also the high powered water cannons which were used against protesters last Friday night at the Prathunwan intersection in central Bangkok. Despite the calls for the continuation of a peaceful protest, both sides appear ready for some conflict this evening. Earlier protesters were demanding the release of some of the movement leaders who continue to be arrested with an array of charges, some still in detention in prisons north of the city.
The Prime Minister appeared on television tonight at 7pm and committed to the Thai people to help resolve the current impasse between the widening protest movement and the Government. He went on to say that his government "is prepared to withdraw emergency rules banning large gatherings in Bangkok" if the growing protest movement "remains peaceful".
"At this point, we all need to take a step back, to step back from the brink, away from the path that would plunge Thailand into disaster."
PM Prayut did no address the issue of the demands for his resignation.
An emergency session of Parliament has been scheduled for next Monday and Tuesday where opposition parties say they will challenge the government coalition to address the demands of the protesters, including the tetchy issue of reforming the role of the Thai monarchy.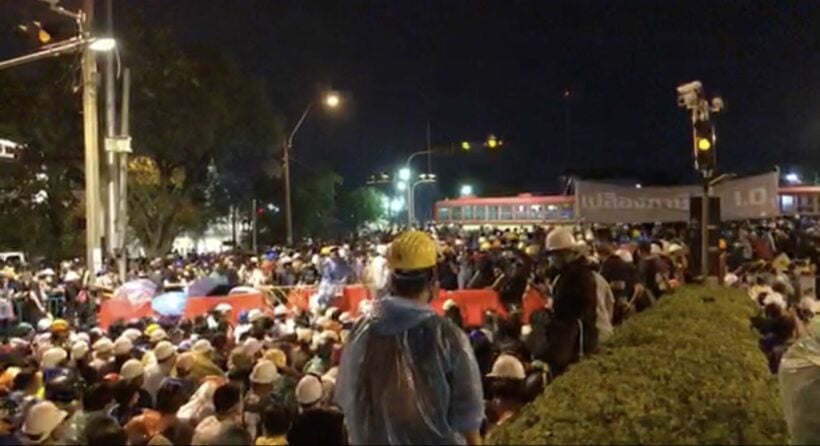 Keep in contact with The Thaiger by following our
Facebook page
.
Never miss out on future posts by
following The Thaiger
.