Kratom use on the rise in Phuket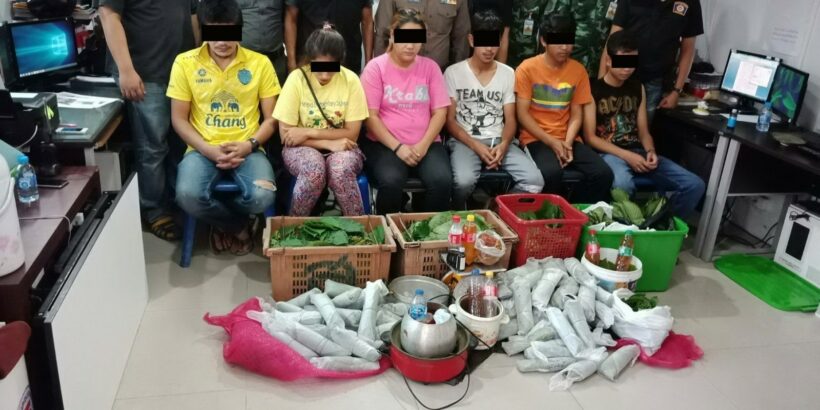 Drug arrest statistics have shown that the use kratom is on the rise in Phuket followed closely by methamphetamine pills and crystal methamphetamine.
Phuket's Vice Governor Snith says, "We have found that kratom is the number one drug seized in Phuket. Even though our officers are strictly enforcing the law, arresting suspects and seizing this drug in large quantities, kratom is still being smuggled into Phuket. Other drugs that are growing in popularity are methamphetamine pills and crystal methamphetamine. These drugs are widely spread across the island. Officers are keeping their eyes open for drug arrests, especially in educational places."
Cherng Talay Police have arrested six suspects found with kratom and marijuana last week.
Read more HERE.
And a man was arrested with 180 kilograms of kratom which were being transferred by a coconut refrigeration truck last week in Rassada.
Read more HERE.



Bangkok's 'Backpacker Central' gets a makeover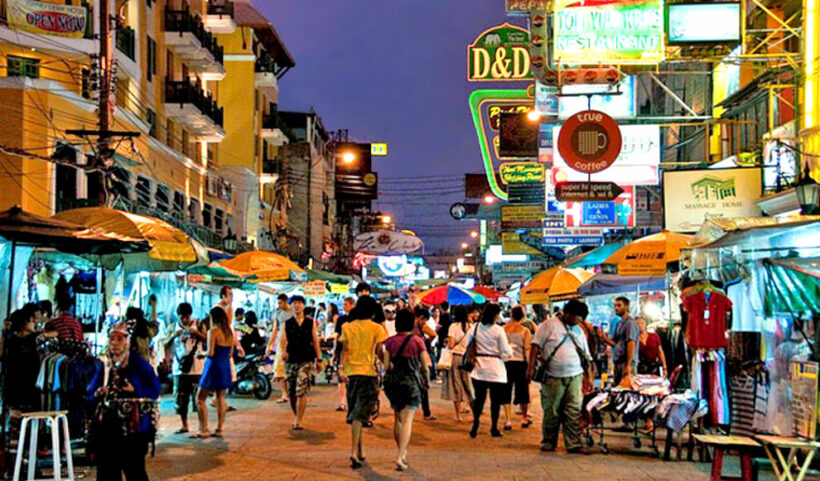 Khao San Road in Bangkok, which has become famous (and slightly infamous) over the years without much interference, is about to get fully-fledged make-over with the help of the Bangkok Metropolitan Authority.
Thai PBS reports that works are scheduled to begin in March next year with a budget of 48 millon baht set aside for the work.
Bangkok's Deputy Governor Sakonthee Patthiyakul says the renovation of Khao San Road will include granite repaving, raising of the road surface to the same level as the footpaths, landscaping and rezoning of approximately 240 pavement stalls.
Khao San Road is a 400 metre strip packed with bars, restaurants, guest houses offering cheap accommodation, hotels, souvenir shops and pavement stalls. It also had a reputation for offering a few fake items in the past, from brand name clothing to 'passports' and fake licenses.
Last year there was an ongoing battle between City Hall and roadside vendors as officials tried to 'clean up' the area but were castigated for not consulting the strip's many traders. City Hall eventually caved in to the pressure and stepped back from their proposed changes.
City Hall plans to rezone and re-manage the 240 pavement stalls by grouping the stalls of similar type, such as clothing, souvenirs and food, together. The deputy governor said that the operating hours of the pavement stalls will be from 9am to 9pm and the contracts for the pavement traders will be renewed every two years, so that new traders will have a chance to do business in the popular tourist spot.
To prevent a monopolization of the pavement stalls, each trader will be allocated only one stall, by means of drawing lots, and the stall rental fees will be paid to City Hall. Push carts selling drinks, fruit or food will not be allowed into Khao San Road.
For the next step, Sakonthee said that the city administration will apply the Khao San model to the nearby Rambutri Road.
SOURCE: Thai PBS
Dongtan Beach speed bumps deter after hours racing in Jomtien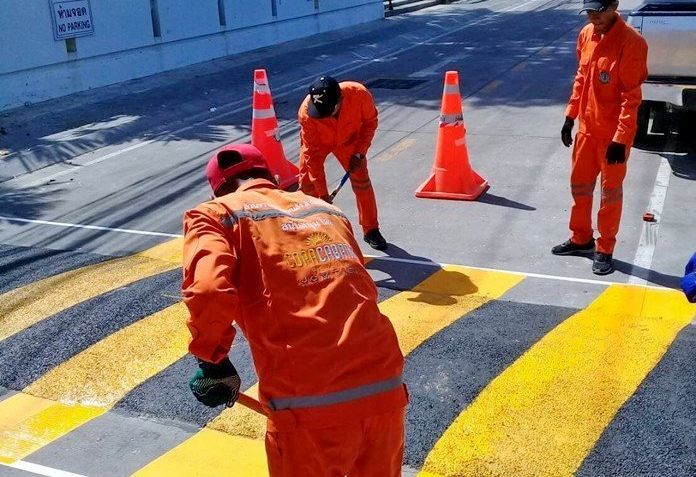 Jomtien Beach now has new speed bumps and lines painted on the roads to help deter motorbikes and cars speeding down the road along the beach late at night. The local Pattaya council has now installed speed bumps in Dongtan Beach in Jomtien to discouraging the speeding.
While vehicles are currently prohibited from 10am – 5pm daily, cars and motorbikes have been speeding through the area in the evenings creating hazards for beachgoers and joggers.
SOURCE: The Pattaya News
North-central Thailand's Yom River in Phichit runs low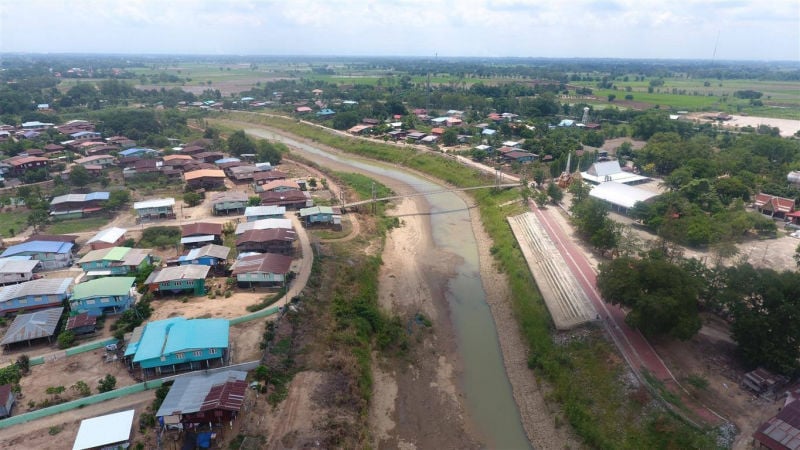 Stories keep emerging about river systems, the lifeblood of agriculture in northern and north-eastern Thailand, drying out or dropping dramatically in level.
A section of the Yom River that runs through the Sam Ngam in district in Pichit, north-central Thailand, has almost run dry following months without rain. The river was already reported as unseasonally low during April this year.
The river has been reduced into a narrow and shallow waterway in the middle with sand dunes clearly visible along both banks.
The remaining water is so shallow that the locals can walk across the river, something they say they can't recall doing in the past. Sam Ngam is located in the northern part of the province in an area that has suffered from drought for several months.
SOURCE: The Nation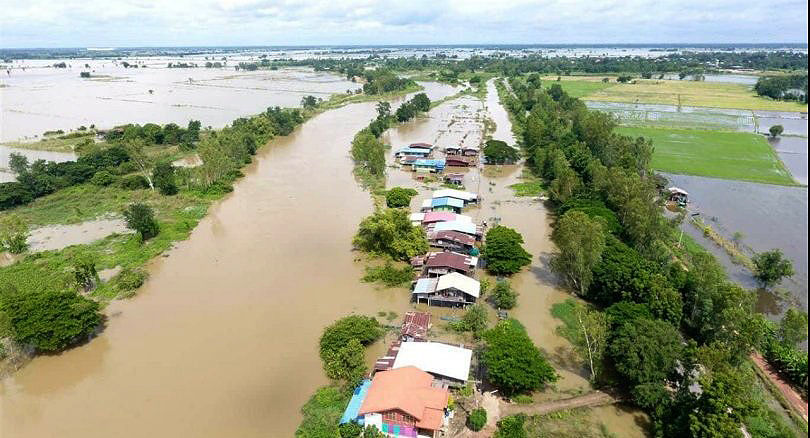 It's either feast or famine – Yom River though the same section of town in September 2017