Police ride pillion on big bike to chase down a hit-and-run pick-up – VIDEO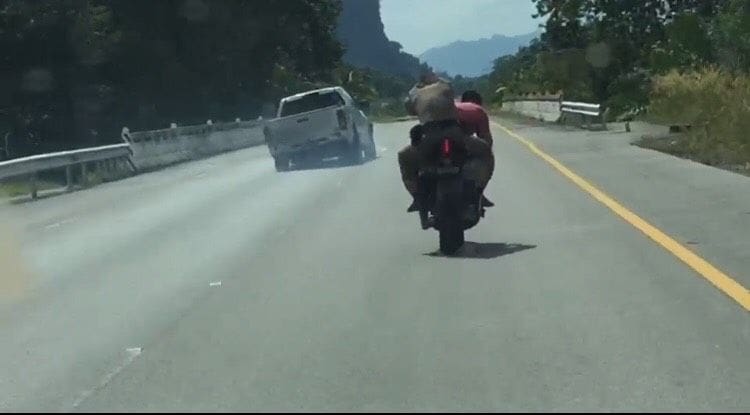 A Krabi policeman has ridden with a local big biker, chasing and shooting at a pick-up after a hit and run incident.
Ao Lueak Police Chief Col Kritsanat Wongklaharn in Krabi says, "At 10am we were notified from Phang Nga Police that a pickup truck had fled to Krabi after a hit and run in Phang Nga."
"After that Ao Lueak Police in Krabi set up a checkpoint to stop the pickup truck. The pickup truck broke though the checkpoint at Na Nuea in Krabi on Petkasem Road."
"A volunteer big bike rider who saw the incident asked police to jump on his Big Bike. They set off after the pickup truck with other police in tow."
(Cue chase music)
"Police fired a shot at the pickup truck's front wheel but the pickup truck kept going. Following a few more warning shots, police eventually stopped the pickup on Southern Seaboard Road in Krabi."
"The 21 year old suspect Kietisak Srisaema, who sustained minor injuries in the incident, has been arrested. He came up 'positive' in a drug test. He told us that he had had an argument with his wife before the incident."
"Kietisak was taken to Phang Nga Police Station where he has been charged with driving under the influence of drugs, driving with disregard for other people's safety, driving through stop signs and reckless driving."
Shootout in Krabi

Posted by The Thaiger on Thursday, December 6, 2018
Keep in contact with The Thaiger by following our
Facebook page
.
Move over WHO and CDC, Marvel and DC have joined the fight in Thailand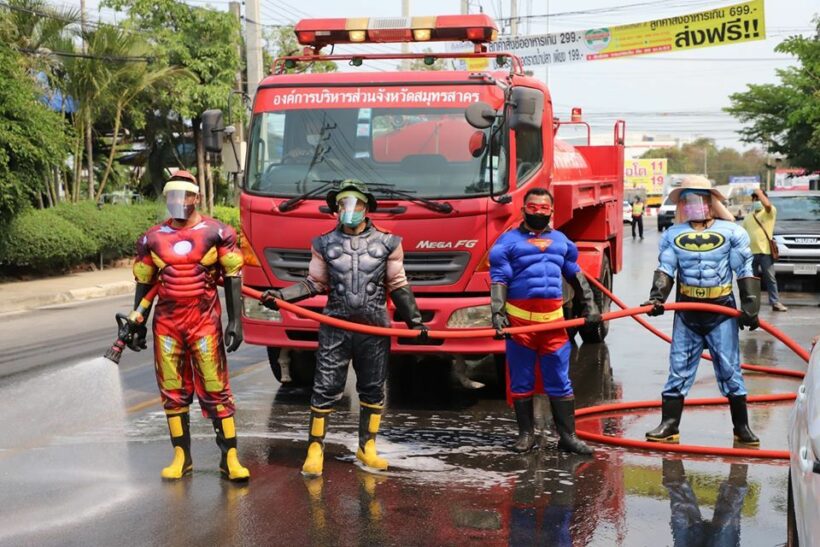 While it may seem that a plague swept across our world with a snap of the fingers as if Thanos and the infinity gauntlet indeed managed to set asunder half the worlds population, not though a dematerialised cloud of ash (sorry for the spoilers…but come one it's been two years now) but rather a global pandemic that has shut down travel and forced millions into self isolation, fear not faithful citizans a new hope is on the horizon.
Hope has been a challenge these days as many of us, now 30 days and counting into isolation and social distancing, are looking more and like that down and out Thor in Endgame (oops…yeah it's a real let down ladies) while we "Netflix and Quarantine."
Yet, with all the challenges we face, some heroes have decided to defy all known, and unknown, laws of the universe and parallel universe alike to join in the fight against Covid-19.
Provinces all over Thailand are deep cleaning to stem the spread of the SARS-Covid II virus and reduce the rate of Covid-19 infection and that caught the attention of the Marvel as well as DC universe. Apparently Gotham got wind of the bat situation over in Wuhan and it seems Batman decided to self isolate here in our dimension. I'm guessing Superman assisted in his flight arrangements seeing how difficult it is to fly these days.
In a bid to cheer up the people, officers throughout Thailand have been suiting up in Superhero regalia and cleaning the streets of the crime that is Covid-19.
Thor, Ironman, Super Man, and Batman clean the mean streets of CovidCity in Samut Sakhon
PHOTO: สำนักงานประชาสัมพันธ์จังหวัดสมุทรสาคร
Superman and Batman show the Marvel boys how cleaning up the streets is done in the DC Universe
PHOTO: สำนักงานประชาสัมพันธ์จังหวัดสมุทรสาคร
The official facebook page of the PR Department of Samut Sakhon in Central Thailand suggested that we could be superheroes too. Submit your best photo to The Thaiger and you could be featured as well.
SOURCE: The Smart Local
Keep in contact with The Thaiger by following our
Facebook page
.
Koh Lanta restricts entry after 4 confirmed cases of Covid-19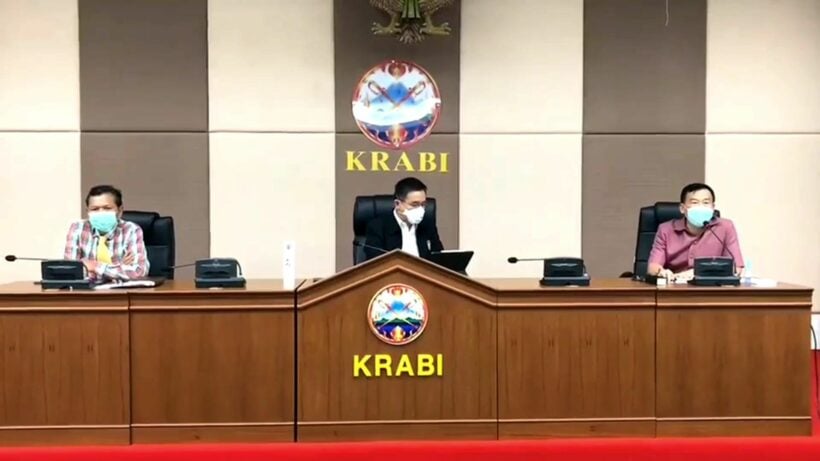 The beautiful Koh Lanta in Krabi province is to be shut down after 4 confirmed cases of Covid-19 infection were found on the island.
Today in an emergency meeting with the top executives of Krabi province, alongside 8 district sheriffs, Krabi's governor Kitibadee Prawit, says "further measures to prevent the spread of Covid-19 are being added as the 4 infected persons had been in contact with multiple people on the island. These contacts are being traced and tracked down by public health officials. "
Provincial authorities had to halt transportation between neighbouring districts. And announced in any case where local residents who need to move between districts must first get permission from their district chiefs.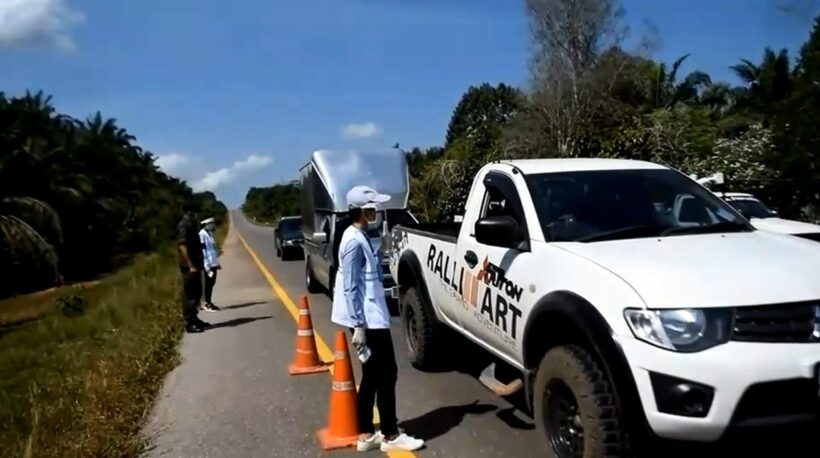 The lockdown of districts will last until April 24.
Meanwhile, from today to Friday officials will be investigating residents to identify the high risk personals affected by the 4 confirmed Covid-19 cases. Authorities in Krabi are also monitoring the Covid-19 situation closely in 227 locations, coordinating their efforts via the internet and the 'Zoom' video conferencing tool with neighbouring provinces.
SOURCE: The Nation
Keep in contact with The Thaiger by following our
Facebook page
.
Woman dead in Krabi climbing fall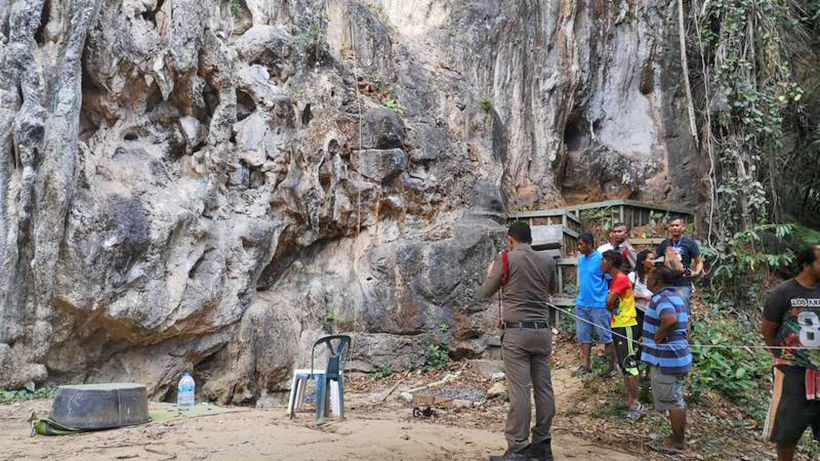 A woman is dead after falling some 30 metres to the ground while rock climbing in Ao Nang, Krabi, across Phang Nga bay from Phuket. Krabi police were called to the scene at the base of the 50-metre Khao Toh Luang cliff face, just north of Ao Nang, at 10am yesterday.
Once there, they found the body of 55 year old Nantawan Freja, of Kanchanaburi province in western Thailand. A climbing rope was still tied around her waist, connected to a climbing pin some 30 metres up the cliff face.
Bags containing clothes, rock-climbing ropes cash in different currencies were found nearby, as well as and Freja's Swedish driving license.
Freja's body was found by locals, who called the police. Officers believe she had been dead at least 12 hours before her body was found. The body was taken to Krabi Provincial Hospital for examination.
Police explained that Freja, originally from Kanchanaburi, was married to a Swedish man. The couple had a son and lived in Sweden, but also had a three storey townhouse in Ao Nang.
"Ms Nantawan's husband and son came to the police station to acknowledge her death at 3pm [yesterday]. They did not believe there were any suspicious circumstances involved in her death."
"At this stage, we believe that Ms Nantawan fell from the cliff face, but we have not concluded yet whether it was an accident. We are still questioning witnesses and waiting for the post-mortem report from the hospital."
SOURCE: The Phuket News
Keep in contact with The Thaiger by following our
Facebook page
.