"Kayaking for Chao Phraya" – anti river-dumping campaign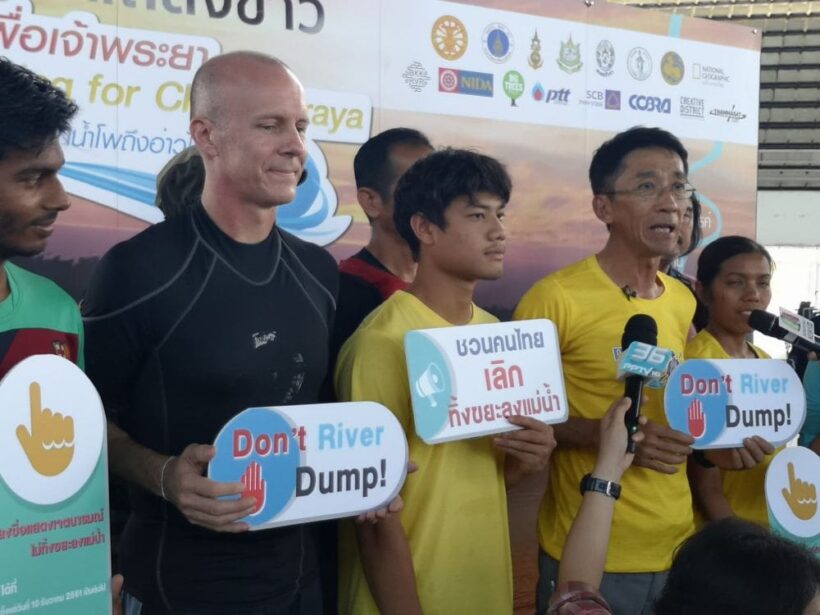 by Kornrawee Panyasuppakun
The vice rector of Thammasat University, Prinya Thaewanarumitkul, will lead other kayakers on a 400 kilometre long "Kayaking for Chao Phraya" campaign to collect trash and urge people to stop dumping their garbage in the river.
The kayakers start their 14 day journey on December 10 from the point where Thailand's major river flows. They will kayak through 10 provinces until they reach the Gulf of Thailand, according to Prinya.
The 10 provinces include Nakhon Sawan, Uthai Thani, Chainat, Singburi, Angthong, Ayutthaya, Prathum Thani, Nonthaburi, Bangkok and Samut Prakarn.
Each day, the kayakers will spend several hours collecting trash in the river, sort them and sell them to a private recycling company before continuing on their journey.
Currently, about 40 kayaks and boats are part of the campaign. Prinya has invited people living along the river to join the fleet on the way to collect trash and to learn how to sort it correctly. Also, the kayakers and everyone joining the event would pledge to avoid single-use plastic, be it plastic bottles, bags, straws, forks or spoons and use ones that can be washed and reused, Prinya added.
"No matter how much we collect, we cannot collect everything. Our main goal is to draw the attention of Thai people so that they stop dumping wastes into the river," said Prinya.
Prinya did not answer how much trash he expected to encounter, but said at a smaller but similar event organised by Thammasat University to collect trash in Bang Pakong River, they had collected about a tonne of litter within a few hours. Wastes they often came across in the river included plastic bottles, foam food containers, and a lot of plastic bags, which seemed to have been dumped into the klong (canal) and river when there was no trash bin nearby, he said.
Light bulbs and spray cans were found as well.Some of the kayakers are foreigners like James Tadra, a US national who has lived in Thailand for eight years, and Won Hong Park, a South Korean national, who is here on a vacation.
There are also several Thammasat students like Kotachon Natumploy and Kittayachon Natumploy. They said they were not professional kayakers, but were determined to complete the journey and persuade people to stop dumping their wastes in the river. Thailand is the world's six-largest contributor of ocean waste. And plastic waste in the country continues to increase at 12 per cent a year.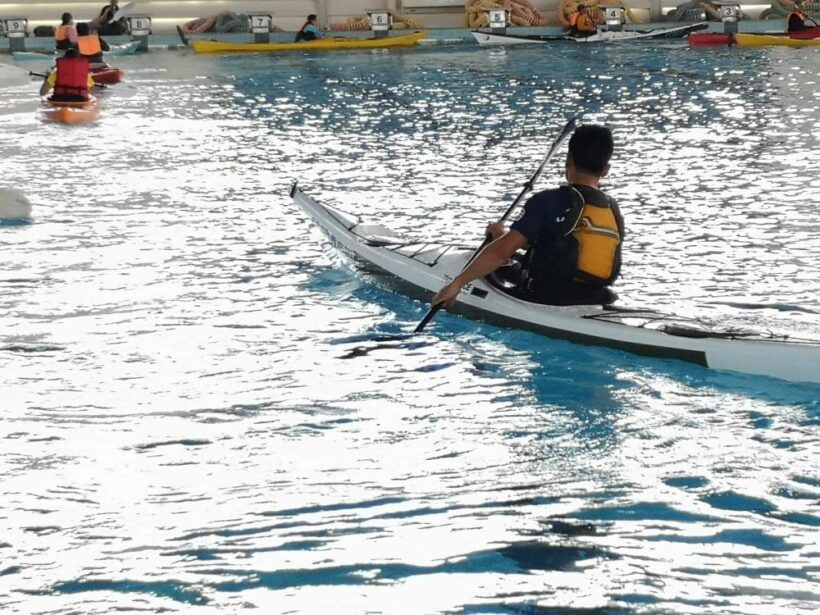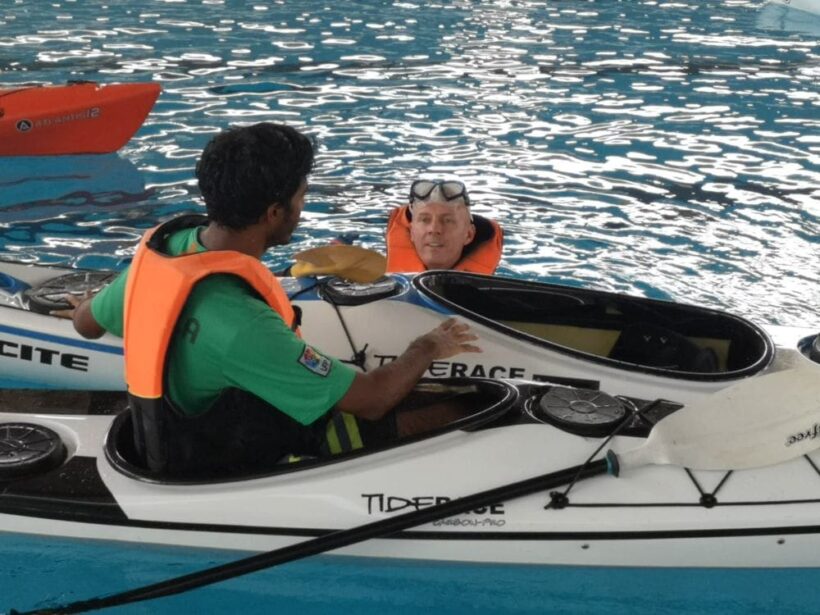 STORY: The Nation


Read more headlines, reports & breaking news in Bangkok. Or catch up on your Thailand news.
Chronically ill man jumps to his death from Bangkok apartment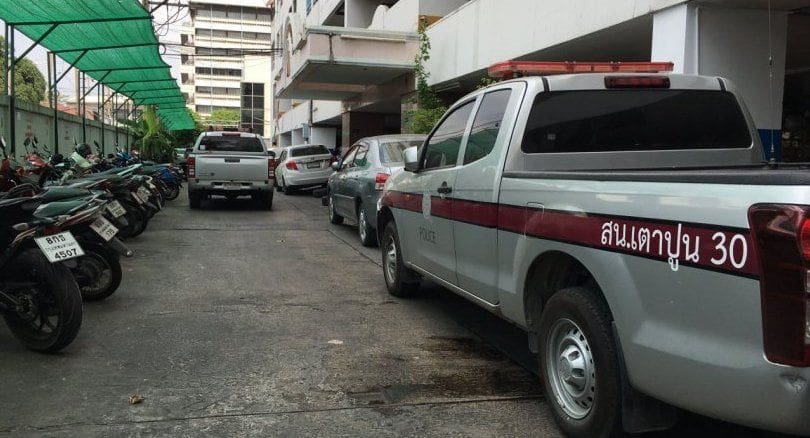 by The Nation
A 66 year old man who lived alone and suffered from chronic ailments has been found dead outside a 15 floor apartment building in Bangkok's Bang Sue district.
It is believed he committed suicide by jumping from the rooftop this morning.
Taopoon police were alerted at 11am that Charn Wanngern died after he fell to the ground in front of the entrance to Building A of Taopoon Mansion.
Police found a suicide note in the man's room on the 15th floor. No foul play is suspected in the man's death.
The note also had the mobile phone number of his close friend. Police called him and learned from the friend that Charn used to own a cabaret troupe in Silom and he recently fell and had been suffering from chronic aliments since.
Charn needed to see a doctor regularly and the friend had to take him to his hospital as he lived alone. The friend said he had a schedule to take Charn to see his doctor this Friday.
Police said Charn's room was on the west side but he fell from the east side of the building so he likely went up to the roof and jumped down.
SOURCE: The Nation
Man arrested over 50 million baht scam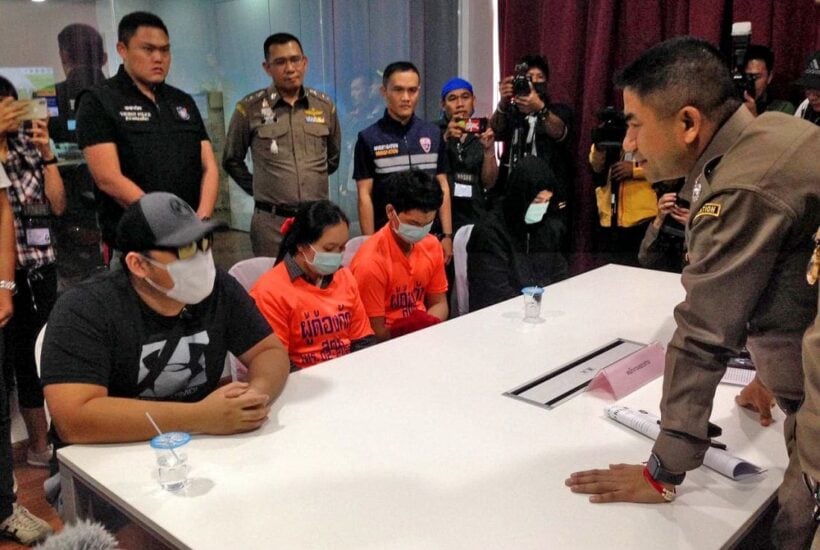 A man has been arrested for allegedly defrauding around 100 stock market investors of about 50 million baht.
Pol Lt Gen Suchate Hakparn, the Immigration Bureau chief who also heads the economic crime centre, says 52 year old Jittaraphon Nisarat was arrested on Tuesday at his apartment in Bangkok's Phra Khanong district.
Surachate says Jittaraphon was arrested under a warrant issued by the Criminal Court on Friday.
Jittaraphon was accused of collaborating with two other accomplices to convince over 100 victims to invest in their company with a promise of a 10 per cent yield per month for their investment. The investors were asked to invest at least 300,000 baht.
The investors were told that Jittaraphon's company would invest in the Wall Street stock market for profits in short sales.
Surachate said the investors received the promised returns for just the first three or four months but Jittaraphon then stopped paying the yields and closed his company and disappeared.
Surachate said police are still hunting for the two accomplices, 40 year old Sorachat Klamsaeng and 34 year old Pirayuth Arj-amnuay.
SOURCE: The Nation
Syrian woman arrested with fake Spanish passport at Suvarnabhumi Airport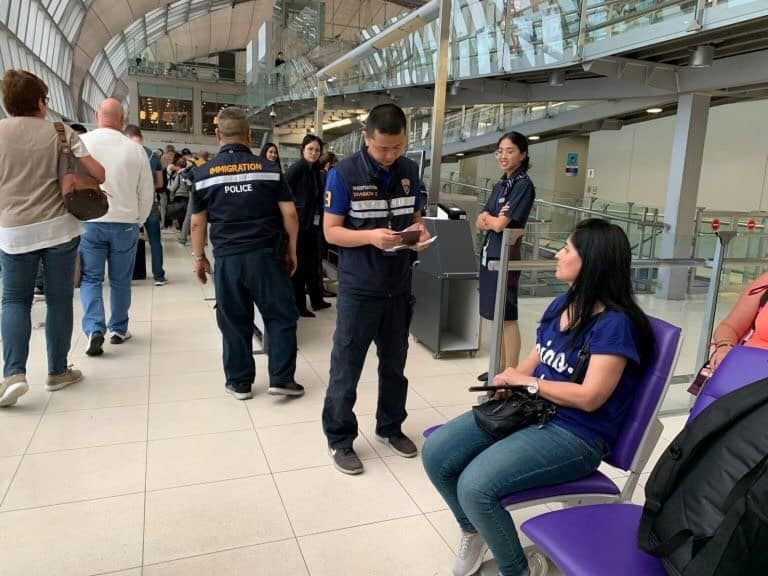 PHOTOS: Immigration Bureau
Immigration officers at Suvarnabhumi Airport have arrested a Syrian woman with a fake Spain passport.
The Immigration Bureau reports that, while they were patrolling the airport, they found the woman who was acting suspiciously.
They asked to see her passport which had her name listed on the passport as Alampana Albana, a Spanish national. She was waiting for a flight to Germany.
Officers also found another Syrian passport which identified her name as Mrs Manal Ahmad Alnayed.
The woman admitted that the Syrian passport was her real passport. She told officers her husband, who lived in Germany, arranged it for her.
She says she purchased the fake passport in Malaysia. She received the flight tickets from a foreign woman at the KL airport.
Mrs Alnayed has been charged with illegal possession of, and using, a fake passport.