Parts of Krabi flooded as heavy rains continue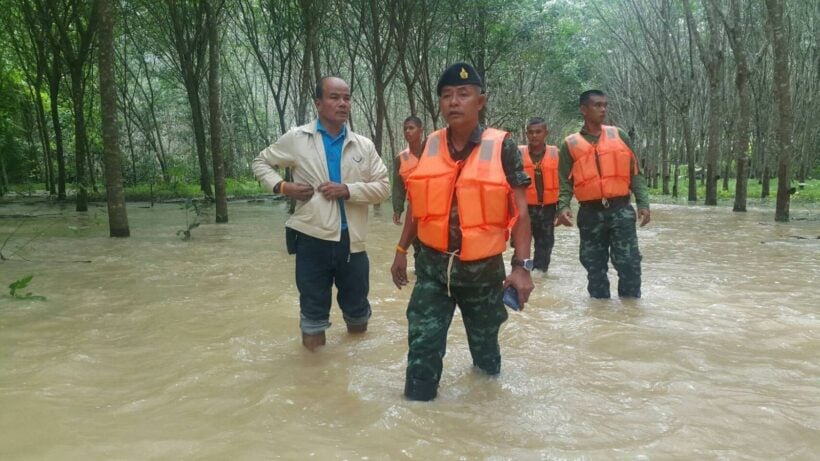 The Than Bok Khorani National Park in Krabi has been temporarily closed due to strong water flows. More than 50 families are suffering from flooding around the area.
Yesterday afternoon (August 9) soldiers went to Khao Panom district in Krabi after water level in canals were rising fast. Water is overflowing and flooding many areas. A palm plantation has also been damaged from the flooding. Some locals have had to move to higher ground for their safety.
The head of Than Bok Khorani National Park in Krabi has announced to locals and tourists that the Than Bok Khorani National Park will be temporary closed as the rains continue.



Fire destroys Krabi market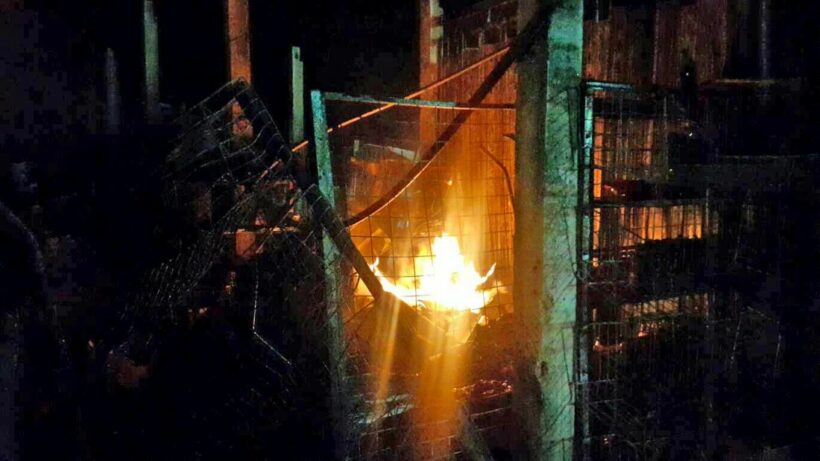 A market in Krabi City has been destroyed by fire early this morning. The damage costs are estimated at more than a million baht.
The Krabi City Police were notified of the fire on Uttarakit Road in Krabi City just after 2am.
Firefighters arrived with four fire engines to find shops were ablaze. It took about half an hour to control the fire. A house nearby has also damaged.
More than 20 gas cylinders have been taken away the area for testing following the blaze. Traffic near the scene has also been blocked for safety.
Forensic Police are continuing their investigation to find the cause of the big fire. Repairs and replacements are estimated to be cost more than  million baht.
Capt Teerayut Poerat of the Krabi City Police, who was on scene when the firemen were putting out the fire, says…  "While I was patrolling near Krabi bus station, I saw smoke and fire. Locals nearby were helping to put out the fire before we called firefighters."


Krabi governor orders the best care for an injured rock-climber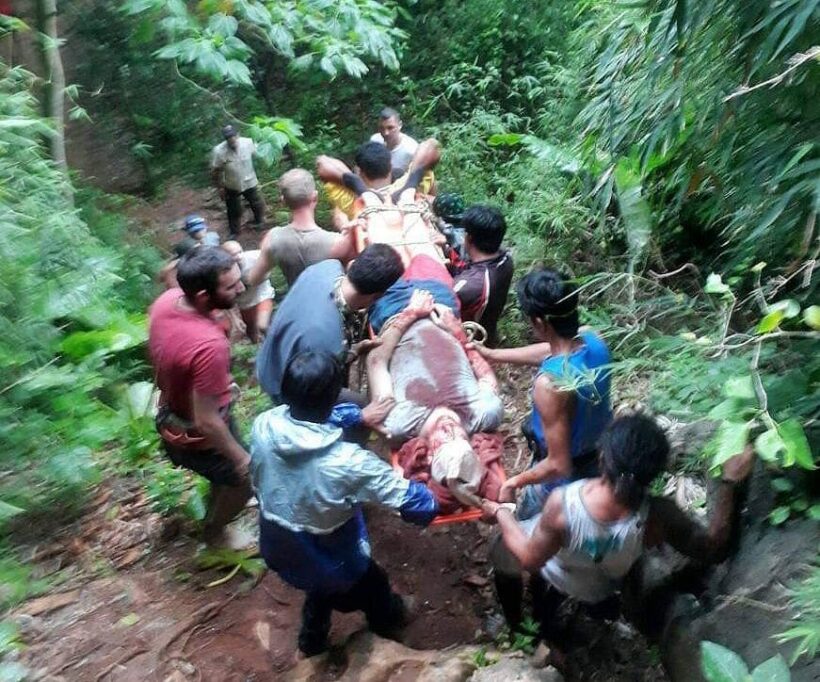 The Krabi Governor has has instructed care-givers and hospital staff to provide good care for an injured tourist who fell off a cliff at Railey Bay in Krabi.
On Tuesday 34 year old Mr Scmal Bach Priel, who is touring with his American wife, was taken to Krabi Hospital. He was injured after falling during rock-climbing at a cliff in Railey Bay. He was climbing solo at the time.
Krabi Governor Lt Col ML Kittibodee Prawit, along with local officials, paid a visit to the injured am whilst recovering at the hospital and ordered hospital staff members and officials to give the best care possible.
Krabi Governor Lt Col ML Kittibodee says, "Krabi is a popular destination for foreign adventure tourists with many activities."


Maya Bay recovering says marine biologist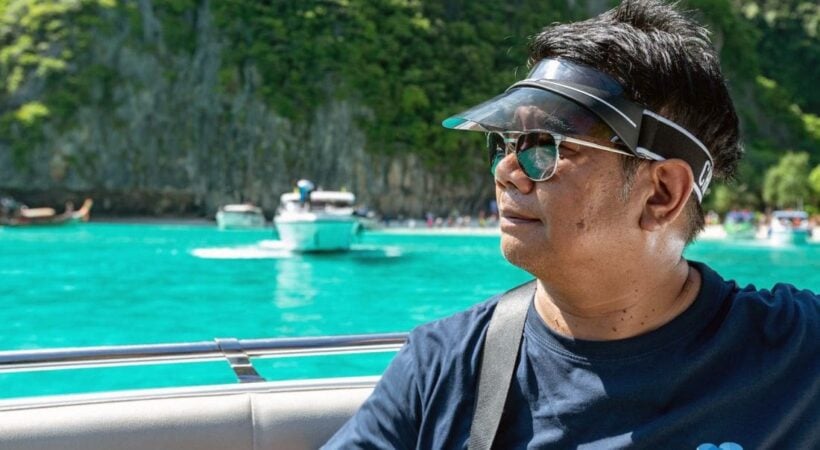 Marine biologist Dr Thon Thamrongnawasawat says Maya Bay is starting to recover after many Blacktip reef sharks were found swimming around yesterday.
Dr Thon has commented on a video showing the Blacktip reef sharks found swimming near the shores of Maya Bay yesterday, "I have seen them about 2-3 times in the past week that I have been there. This time almost 20 of them have been sighted. It is means that the recovery plan is working."
"Blacktip reef sharks are important to the biological system. They are predators which help control the numbers and kinds of fishes near coral reefs. Weak fish are being eliminated by the Blacktip reef sharks."
"During this period of climate change the world environment is quickly changing. A good biological system is very important to handle natural disasters such as Coral Bleaching."
"Blacktip reef sharks are important, not only for Maya Bay or Koh Phi Phi, but also important for the health of coral reefs nearby."
Watch the video HERE.