Kamala flash flood "worst in 20 years"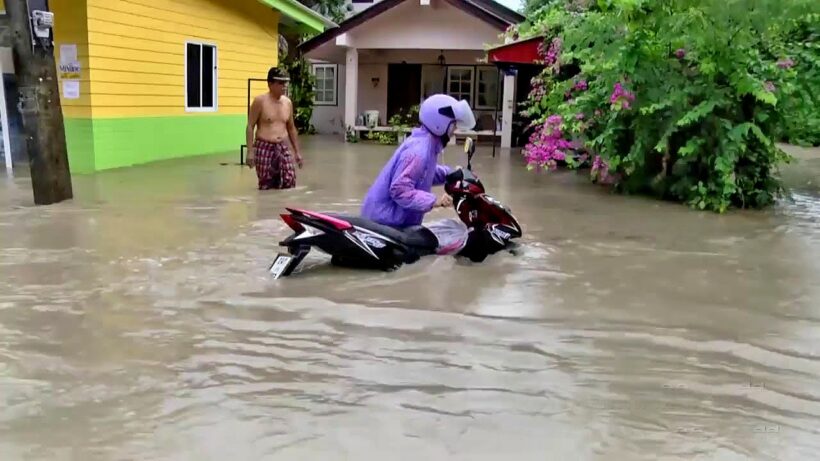 The heavy rainfall this week (mostly Tuesday morning between 6-8am) caused severe flash flooding which Kamala locals say is the worst they've seen in 20 years.
Phuket Governor Norraphat Plodthong says, "The rainfall on June 5 reached 147 millilitres, we think even more in Kamala. After the inspection, locals in Kamala all say that they have never seen flooding like this anytime during the past 20 years."
"We have declared parts of Kamala a disaster area".
Read more about Tuesday morning's flooding HERE.
"Kamala is surrounded by mountains and the water was trying to escape to the lowest areas. Water from Bang Wan Canal was flowing and overflowed in some areas with catastrophic results. Houses and properties were damaged from the flooding around the canal."
"Phuket has 31 rain gauges for rainfall measurement. We are planning with the Digital Economy Promotion Agency (DEPA) to link this information with smartphones so we can better monitor high rainfall as it happens and respond faster."
"Censor devices will be installed with rain gauges at headwater areas. People will be warned about heavy rainfall in order to prepare for flash flooding and landslides."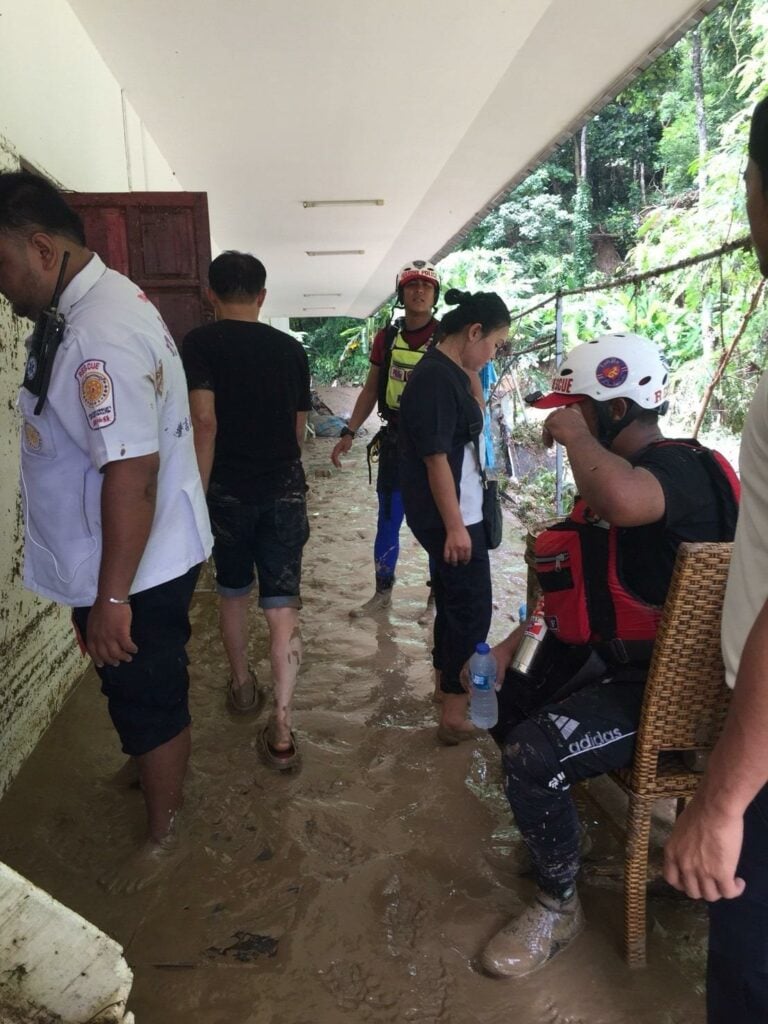 Keep in contact with The Thaiger by following our
Facebook page
.
Never miss out on future posts by
following The Thaiger
.
Thailand News Today | Thai Airways corruption, Southern floods, Border Covid outbreak | Dec 3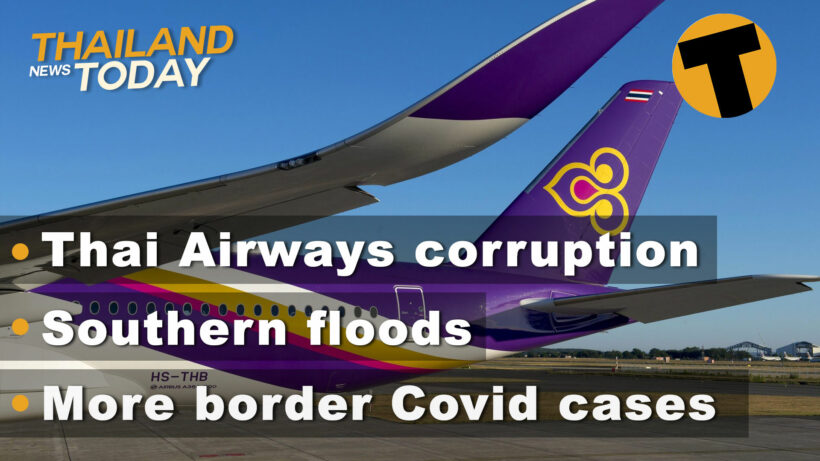 Thursday's edition of Thailand News Today, including the latest in the local cases popping up in Northern Thailand. Thailand's most watched English language news.
20 more people suspected of being involved in corruption at Thai Airways
20 people are now under suspicion of corruption and mismanagement within Thai Airways as accountants unravel the massive losses for the airline, spanning a decade
The news, announced by police and deputy head of the commission investigating the airline, comes as little surprise to anyone who has been following the demise of Thailand's legacy airline. The airline is tackling a debt of around 300 billion baht.
The story follows many other tales of corruption and bad deals that have been part of a larger puzzle that is now being unraveled by accounts and committees who are handling the airlines' bankruptcy.
Now, 20 people are suspected of corruption in 6 different parts of the company's management.
The investigation into alleged corruption at the airline started in August. In September, 18 documents showing evidence of corruption and mismanagement at the airline was submitted to the Finance Ministry, still a major shareholder for Thai Airways.
The airline's decision to buy 10 Airbus A340 aircraft for 100 billion baht in 2004 was catastrophic. The airline lost money on every single flight of these aircraft. All but 1 of them have been decommissioned and stored at the U-Tapao airport.
2 infected Thai women took domestic flights after illegal crossing from Myanmar
2 Thai women, both infected with Covid-19, took domestic flights after entering the Kingdom illegally from Myanmar and bypassing health checks and quarantine.
A total of 10 Thai women have now tested positive for Covid-19 after crossing the border from Myanmar, several having worked in the same hotel and entertainment establishment in the Burmese border town opposite Mae Sai in Chiang Rai.
Health officials are tracking and tracing anyone who could have been in contact with the women, a number well into the 100s. Some have travelled to Chiang Mai and Bangkok.
Thai economists say new local Covid-19 cases will slow tourism recovery
Meanwhile, the National Economic and Social Development Council says that the mini outbreak in Northern Thailand will re-ignite fears of a second wave of infections in Thailand, stifling travel and tourism in the northern cities.
Operators already note that there has been a drop off of bookings and cancellations related to the publicity from the cross border infections. Airline bookings have also dropped off to both Chiang Mai and Chiang Rai.
Government to raise 5-year Elite visa fee by 20%, as foreigners flee Covid countries
As more foreigners opt for one of Thailand's "elite" visas, allowing stays of between 5 and 20 years, and costing anything from 500,000 baht to 2 million, the most popular version is up for a price hike.
The cost of the 5-year "Easy Access" visa will go up by 20% from January, to 600,000 baht.
An additional 2,674 applicants signed up for an elite visa so far this year. That's an increase of nearly 25%, with the scheme generating revenue of 1.6 billion baht.
By the end of September this year, over 11,100 people hold an elite visa in Thailand, as part of 9 different packages offered by Thailand Privilege Card.
Heavy rain wreaks havoc in flood-ravaged Nakhon Si Thammarat
The governor of Nakhon Si Thammarat has put the province on high alert, following 6 days of heavy rain in the southern province.
Nakhon Si Thammarat is directly east of Phuket, on the Gulf of Thailand.
Large swathes of land are underwater after extensive flooding that has affected tens of thousands of people in the region. Floods have been recorded in 351 villages in 15 districts, with some 48,000 people affected.
Heavy rain and flash flood warnings were issued for all southern provinces except Chumphon and Ranong
Keep in contact with The Thaiger by following our
Facebook page
.
Never miss out on future posts by
following The Thaiger
.
Man shot and killed outside Bangkok restaurant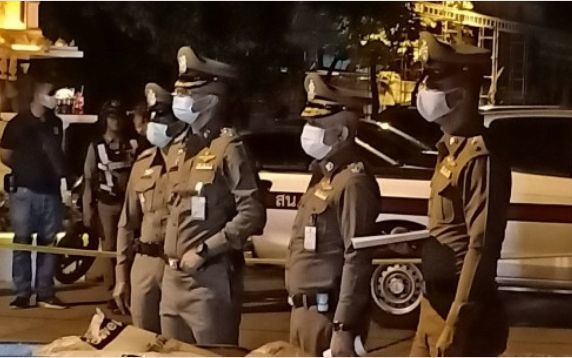 A man was shot to death at a parking lot outside a restaurant in Bangkok's Noi district. Police, accompanied by a doctor from the Siriraj Hospital, arrived at the scene around 2am this morning and found 49 year old Damrong Taweekkhet with 2 gunshot wounds in his chest.
Damrong, a fruit vendor, was chatting with his friends in the parking lot when a motorbike driver rode up and started arguing with Damrong, a witness told police. The driver allegedly pulled out a gun and shot it multiple times.
Police say they suspect the shooter is Damrong's friend who had argued with him inside the restaurant prior to the shooting. Police are still looking for the suspect and say the motorbike was seen driving down Boromratchonnee Road.
SOURCE: Nation Thailand
Keep in contact with The Thaiger by following our
Facebook page
.
Never miss out on future posts by
following The Thaiger
.
5 people killed in Nakhon Si Thammarat flash flooding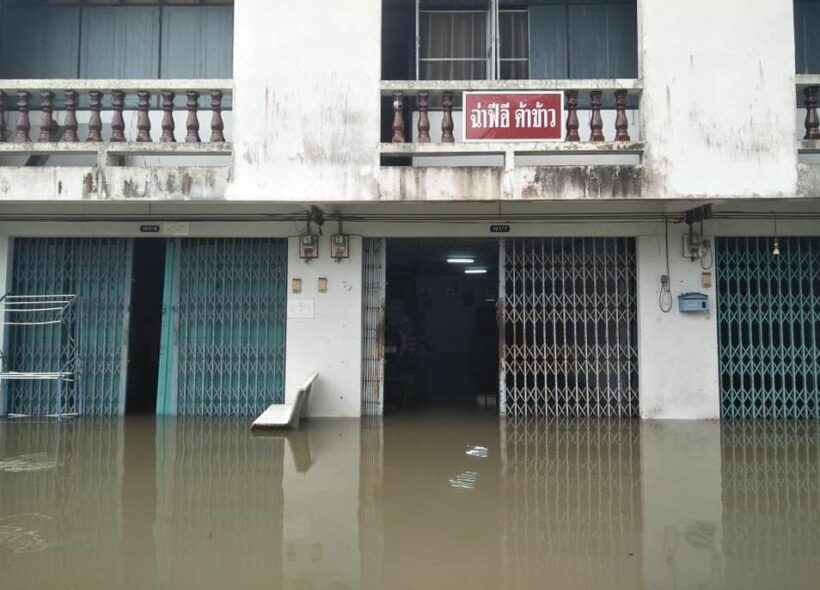 5 people died from the flash floods in Nakhon Si Thammarat after several days of heavy rain, according to Governor Kraisorn Wisitwong. Disaster mitigation officers have rescued locals from several districts who had to evacuate their homes due to the extensive flooding.
The 5 deaths were in the districts Noppitam, Phra Phrom, Chalerm Phra Kiat and Chawang. Thousands of households have been affected by the rising waters. This morning, reports say 942 villages in 19 districts were flooded, affecting more than 180,000 people.
SOURCE: Pattaya News
Keep in contact with The Thaiger by following our
Facebook page
.
Never miss out on future posts by
following The Thaiger
.