Ironman 70.3 Thailand returns to Phuket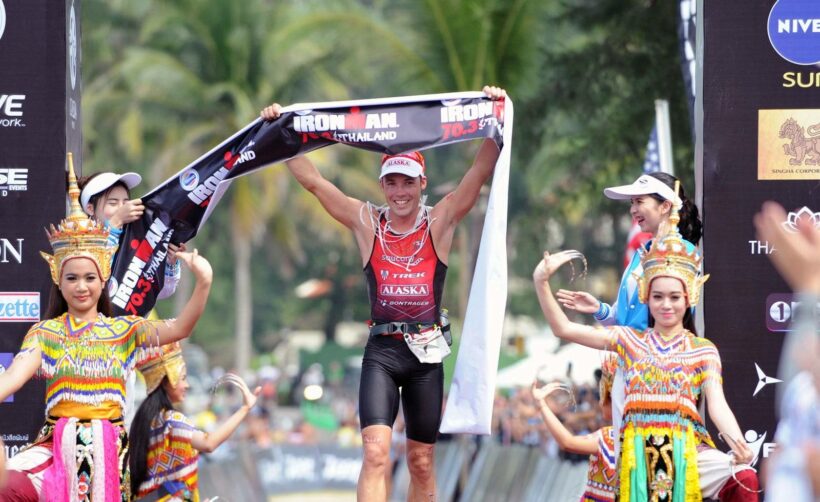 Triathletes from around the world are heading to Phuket for a weekend of swim-bike-run where 1,500 competitors from more than 60 countries are expected to compete in the Foremost IRONMAN 70.3 Thailand on November 26, and up to 300 youngsters in the Foremost IRONKIDS Thailand.
Built on the belief that Anything is Possible®, IRONMAN – the original triathlon brand – was founded in 1978 and today stages over 150 IRONMAN events in more than 50 countries each year including the annual IRONMAN World Championship (3.8km swim/ 180km bike/ 42km run) and IRONMAN 70.3 World Championship (1.9km swim/ 90km bike/ 21km run).
With more than 1,000,000 people having completed an IRONMAN/ IRONMAN 70.3 since 1978, Thailand joins the largest global triathlon series for a second year with the Foremost IRONMAN 70.3 Thailand which will take place on Phuket at Angsana Laguna Phuket on the spectacular Bang Tao Beach.
"Phuket is one of Asia's top island destinations and an iconic triathlon venue with a pedigree stretching back more than 20 years. We are very excited to again be working with Phuket to host the Foremost IRONMAN 70.3 Thailand 2017, a race that has already earned a reputation as being one of the toughest and most beautiful courses on the IRONMAN 70.3 calendar," said Mr. Wilfred Steven Uytengsu, President of Sunrise Events and rights holder for IRONMAN in South East Asia.
"Phuket is well known for being a leading sports tourism destination and hosting this world-class event, the Foremost IRONMAN 70.3 Thailand, underscores the island's sports tourism credentials. We are looking forward to a very successful event and also to welcoming Thai and international participants from around the world," said Mr. Sanit Srivihok, Vice Governor of Phuket Province.
Former regional champions and in-form international Pros will compete for a US$15,000 (approx. 500,000THB) prize purse while the thirty age-group qualifying slots available for the 2018 IRONMAN 70.3 World Championship in South Africa will draw many of Asia's top age-groupers. Early sign-ups include Thailand's top male triathlete and first to compete at the IRONMAN World Championship in Kona (2011), Jaray Jearani, and Nampetch Porntharukcharoen, the most IRONMAN-decorated Thai female triathlete and first Thai female to compete in Kona (2014).
"Entries are already strong and the international Pros are confirming their attendance. While competing in an IRONMAN 70.3 is no easy feat, we are seeing more Thai age-groupers registering this year and we're very excited to help grow the sport in Thailand," added Mr. Uytengsu.
Also taking place for the second year is the Foremost IRONKIDS Thailand at Thanyapura Health & Sports Resort on Saturday, November 25. Welcoming up to 300 kids from 6-14 years old, this will be the second IRONKIDS event in Thailand this year, the first being held at the International School Bangkok on September 10.
Ms. Pimjan Vimuktanonda , Marketing Director of FrieslandCampina Thailand, the producer and distributor of Foremost dairy products, said, "As the provider of quality dairy products from Thai farmers with international production standard that has been part of Thai daily life for more than 60 years, Foremost is proud to encourage Thai families to drink quality milk and take exercise regularly through our 'Drink.Move. BeStrong' campaign. This campaign has been promoting healthy and active lifestyles among Thai youngsters and consumers for four consecutive years.
"To extend the success of this campaign, Foremost continues to be the title sponsor of Foremost IRONKIDS Thailand and Foremost IRONMAN 70.3 Thailand 2017 for the second year running. With more than expected interest from junior athletes last year, we are expanding this year's Foremost IRONKIDS Thailand into two races: the first race was at the International School Bangkok (ISB) last Sunday, 10 September to fulfill the needs of kids in Bangkok, and the second race is at Thanyapura Health & Sports Resort in Phuket on Saturday, November 25.
"Foremost IRONKIDS Thailand is a junior triathlon race for children 6 to 14 years old with the aim of promoting active lifestyles among children. It gives them the opportunity to test the limits of their physical and mental stamina and experience this challenging sport. Preparing oneself for triathlon calls for continuous training and good choice of food to ensure optimized diets for the body's needs while also building strength for the competition. Foremost has, therefore, prepared our chocolate flavoured milk to give away to participating triathletes of Foremost IRONKIDS Thailand and Foremost IRONMAN 70.3 Thailand 2017 to help energizing them throughout the race because a key to athletic excellence is to keep one's body fit and active."
The Foremost IRONMAN 70.3 Thailand starts with a one-loop 1.9km swim in the pristine waters off Bang Tao Beach, followed by a 90km bike traversing the island's northern hills and coastline, and finishes with an energy-sapping 21 km two-loop run through the Cherng Talay area. Well known for its beauty, the course is also challenging and will push Individual and Team Relay participants to their limits.
Opening up the world of triathlon to more people, organisers have added a new event distance this year, the Sunrise Sprint, which comprises 750m swim/ 20km bike/ 5km run, also at Angsana Laguna Phuket.
"For a triathlete, IRONMAN is the peak of the sport. Completing an IRONMAN event is something all triathletes want to do and once you have, it is something you will be proud of for the rest of your life. We aim to make Foremost IRONMAN 70.3 Thailand a bucket list event for triathletes all over the world and with the edition of the new Sunrise Sprint this year we aim to make the sport more accessible for people of all abilities," concluded Mr. Uytengsu.
Organised by Sunrise Events (Thailand), the Title Sponsor is Foremost with Major Sponsors FBT and Fox Sports, and support from the Tourism Authority of Thailand, Sports Authority of Thailand and the Province of Phuket. Event Partners include Angsana Laguna Phuket, Bangkok Airways, Gatorade, UFC, Mthai and Phuket Cable.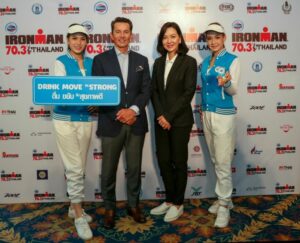 Athletes can register now at www.ironman.com/triathlon/events/asiapac/ironman-70.3/thailand/register.aspx.
Registration for the Foremost IRONMAN 70.3 Thailand is US$351 for Individual and US$426.60 for Team Relay.
For more information, visit www.ironman.com/triathlon/events/asiapac/ironman-70.3/thailand.aspx and www.ironkidsthai.com
PHOTOS: Ironman.com
Keep in contact with The Thaiger by following our
Facebook page
.
Never miss out on future posts by
following The Thaiger
.
Thailand News Today | Prayut acquitted, Chinese probe, Speed limit 120 kph | December 2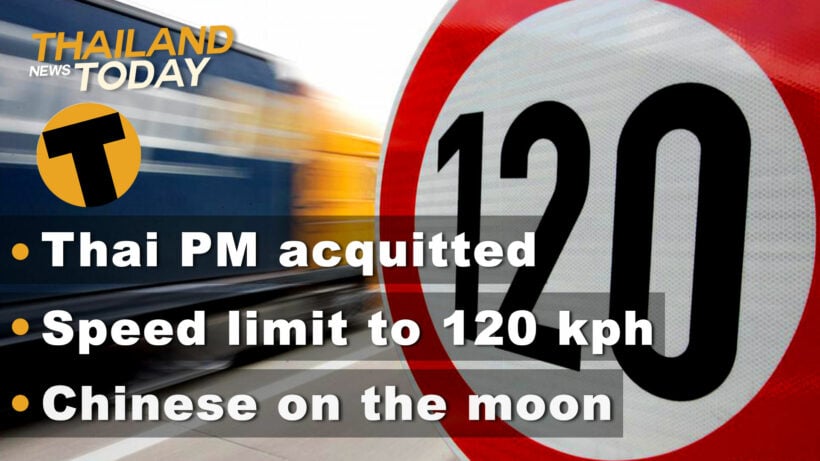 The Thai Prime Minister, Prayut Chan-o-cha has been acquitted by the Constitutional Court. Full story HERE.
Thai Airways to resume flights from Bangkok to Chiang Mai and Phuket
After nearly 9 months on the ground due to the coronavirus pandemic, along with problems balancing their accounts, Thai Airways will resume flights between Bangkok and Chiang Mai as well as Bangkok and Phuket later this month.
The flights will start back up on Christmas day. Flights from Bangkok to the 2 key tourist provinces, well just about everywhere for that matter, have been grounded since April 1. Starting December 25, the airline will run 3 flights a week on both routes.
Thai Lion Air, Thai Air Asia, Nok Air, Thai Smile, VietJet Air and Bangkok Airways have returned to the domestic skies since July and slowly adding frequency to their routes.
In addition to resuming the domestic flights, the Thai Airways is relaunching some international flights from January 1 to March 27 including weekly flights to Frankfurt, London, Copenhagen, Sydney, Seoul, Manila, Taipei and Osaka. Flights from Bangkok to Tokyo will be available 3 times a week and flights from Bangkok to Hong Kong will be available every day.
97 police officers investigated for fiddling Covid-19 payments
97 police officers, from 41 police stations, are currently being investigated for an alleged scam involving Covid-19 payments meant for officers.
The money was meant to be paid to police who worked extra shifts during the lockdowns. The case was assigned by national police chief last month, when it came to light that some officers may have fraudulently claimed allowances meant for others.
In one incident, an officer responsible for transferring extra payments to police in Phuket transferred the money to his own accountant instead. At the time, the transfer was dismissed as a misunderstanding, with the officer in question receiving a warning.
The rest of the investigations will be completed within 10 days.
Speed limit on Thailand's highways to be increased to 120 kilometres an hour
The government has approved an official increase in the upper speed limit on Thailand's national and rural highways, with the aim of improving traffic flow.
The new maximum speed limit of 120 kilometres per hour has been confirmed after the Thai Cabinet approved a draft regulation proposed by the Transport Ministry.
If you've ever driven on a Thai freeway or motorway you'd already know that much of Thai traffic already drives well in excess of 100 kilometres an hour and sometimes even more than the new 120 kph limit.
The new speed limit will be applicable only to highways with at least 2 lanes travelling in the same direction and traffic islands that have barriers. But the new speed limit won't apply to buses and trucks.
"ASQ… Paradise?" TAT launches search website to find hotels for a "happy quarantine"
From 'army intelligence' to 'fun run' and 'unbiased opinion' we now have a new oxymoron to add to the English language, courtesy of the Tourism Authority of Thailand… 'ASQ Paradise'.
The Tourism Authority of Thailand has put the two contradictory words together in its new promotion called "ASQ Paradise." A new website was launched allowing users to search for alternative state quarantine hotels in Thailand for a "happy quarantine."
The website features 107 ASQ hotels offering 2 week quarantine packages ranging from 27,000 baht to 220,000 baht. The website is available in English and Chinese languages.
Chinese probe collects rock samples from surface of the Moon
The Chinese, like the rest of us, are mostly prohibited from travelling at the moment, but it hasn't stopped them travelling to the Moon.
A Chinese space probe has landed on the surface of the Moon to bring back the first lunar samples in nearly 5 decades. Since the US dropped its Apollo missions to the Moon in 1972, the Earth's only natural satellite has been a bit lonely.
The Chinese space programhas poured billions into its space program, with hopes of having a crewed space station by 2022 and of eventually sending humans to the Moon to establish an ongoing lunar base.
Chang'e 5 touched down on the near side of the Moon yesterday. It will spend a total of 48 hours on the surface of the moon before re-uniting with it's mother-ship which will then bring the lunar probe back to Earth.
Keep in contact with The Thaiger by following our
Facebook page
.
Never miss out on future posts by
following The Thaiger
.
Court acquits PM Prayut Chan-o-cha, allowing him to stay on at military residence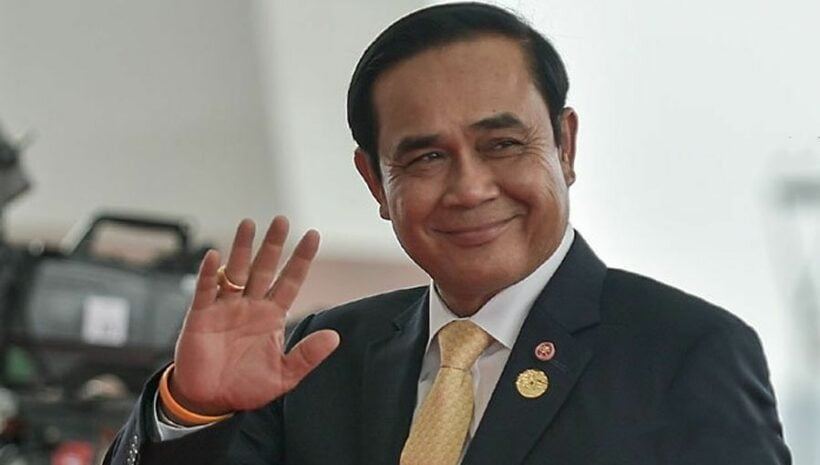 PM Prayut Chan-o-cha will be staying in office and at his military residence. Bangkok's Constitutional Court ruled today that the prime minister and former Thai general and commander of the Thai Army has not violated the charter by occupying a military-owned residence. The court says under military regulations, former officers can remain at their Army residence after their retirement at the discretion of the Thai Army commander.
Pro-democracy protesters have been pushing on Prayut to resign since July, along with calling for a rewrite of the 2017 Constitution together with reform of the government and role of the monarchy. Recently, Prayut was accused of violating the Constitution by staying at an official Army residence, rent-free, after his 'retirement' as General Prayut in 2014. Some say the tenancy represents a conflict of interest and the prime minister was abusing his power. A guilty ruling would've potentially put an end to his premiership.
Sections 184 and 186 of the Thai Constitution forbid a government minister from "receiving any special money or benefit from a government agency, state agency or state enterprise apart from that given by the government agency, state agency or state enterprise to other persons in the ordinary course of business."
Prayut told the court that he was staying at the residence at the First Infantry Battalion of Royal Guards because his home in Baan Phitsanulok was being renovated and that his security team suggested he live at the Army residence for safety, a source told Nation Thailand.
Similar housing has been provided to former Army chiefs who are now members of the Cabinet, Privy Council and Parliament, according to the Royal Thai Army. They add that the residence was provided to Prayut because the prime minister "deserves the honour and security it provides."
SOURCE: Nation Thailand
Keep in contact with The Thaiger by following our
Facebook page
.
Never miss out on future posts by
following The Thaiger
.
United Kingdom approves new Covid-19 vaccine, first jabs start next week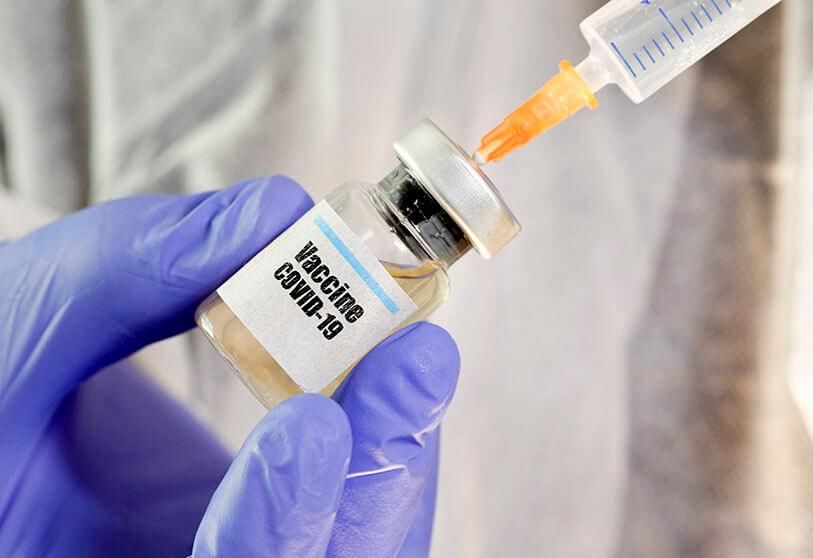 The United Kingdom approved the new Covid-19 vaccine by Pfizer-BioNTech for emergency use and will start injections next week. The UK became the first country in the world to license the Pfizer-BioNTech vaccine, which Pfizer says marks a historic moment in the fight against the coronavirus.
The UK purchased 40 million doses of the vaccine and 800,000 doses will be available next week, according to Health Secretary Matt Hancock. He says the most vulnerable people will get the first jabs. 50 hospitals are ready to receive the vaccine, he says.
"From early next week we will start the programme of vaccinating people against Covid-19 here in this country… It's very good news."
The new Covid-19 vaccine was authorised for emergency use by the private Medicines and Healthcare Products Regulatory Agency. Pfizer CEO Albert Bourla says the company applauds the agency for conducting a careful, yet timely, assessment of the vaccine.
"As we anticipate further authorizations and approvals, we are focused on moving with the same level of urgency to safely supply a high-quality vaccine around the world."
The vaccine has been shown to have a 95% efficacy in its final trials. A Department of Health and Social Care spokesperson says the approval of the vaccine follows months of rigorous clinical trials and experts have concluded that the vaccine meets strict safety, quality and effectiveness standards.
Catch up with the latest daily "Thailand News Today" here on The Thaiger.
Keep in contact with The Thaiger by following our
Facebook page
.
Never miss out on future posts by
following The Thaiger
.