Hotel guest in Chiang Mai runs up bill of nearly 50,000 baht before fleeing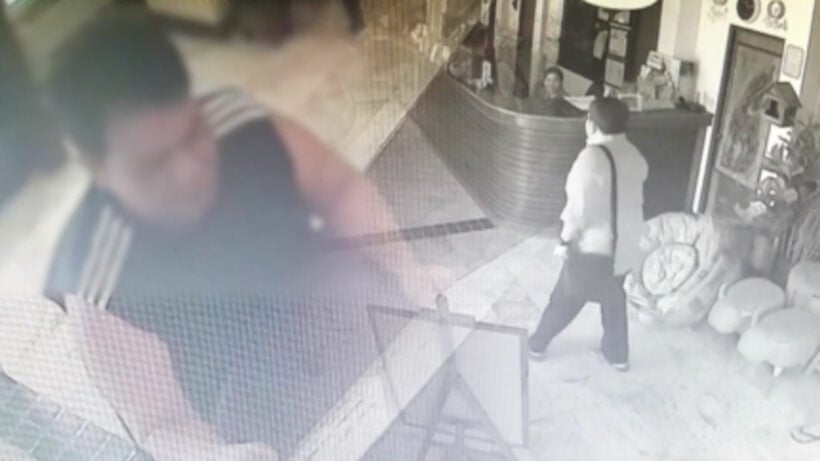 A man who claims to be a doctor stayed in a Chiang Mai hotel for 21 nights, running up a bill of nearly 50,000 baht, before instructing the hotel to invoice the Ministry for the Interior and then fleeing the premises.
Employees of the hotel say they didn't expect the man to abscond as he has stayed there on three previous occasions, paying his bill each time. He would usually reserve his room through an online booking site and gave his name as Chayarop, saying he was a doctor from Nakhon Si Thammarat.
This time, the man did not book in advance but simply walked in on September 28 and asked for a room.
Hotel employees say he didn't say how long he'd be staying for and during his stay, he ordered room service every night, inviting friends to eat and drink with him.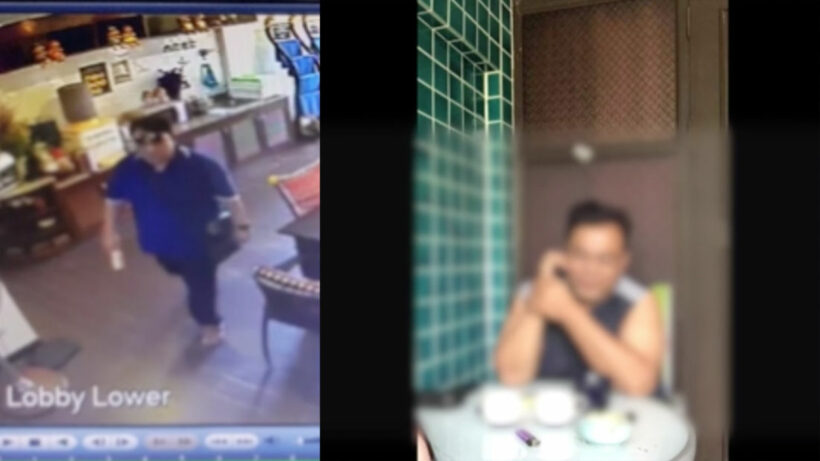 Photo: Ch7.com
Eventually, he had run up a bill of nearly 50,000 baht, but the hotel was reluctant to ask him when he planned to pay due to the fact that he was a regular guest.
After 21 nights, he instructed the hotel to send his bill to the Ministry for the Interior. When he left the hotel that day, he didn't give any indication that he wouldn't be returning later. When he failed to show that evening, the hotel tried to contact him on the number he'd provided but the phone was never answered.
The hotel has now filed a report with the local police force.
SOURCE: thairesidents.com
Keep in contact with The Thaiger by following our
Facebook page
.
Smoke from plantation fires continues to choke central and northern Thailand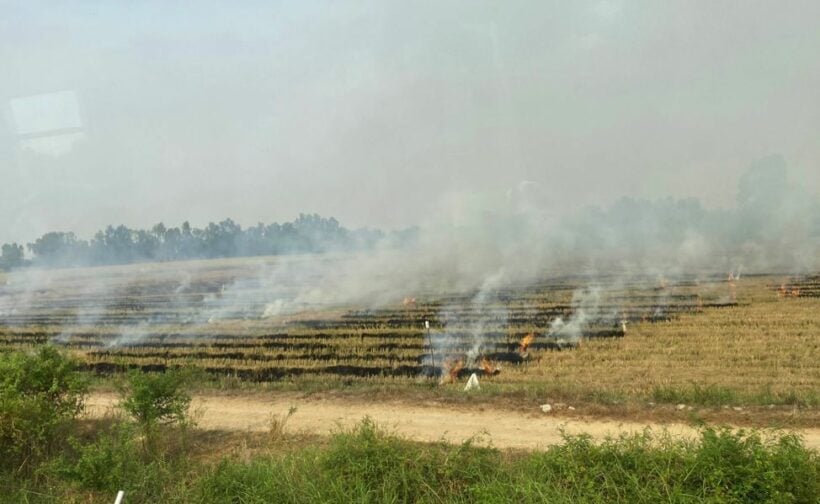 Smoke from fires, mostly deliberately lit, continue to choke sections of central and northern Thailand today. Light winds are not blowing away the smog and haze produced by the smoke, particularly in the north where Chiang Mai and Chiang Rai have readings today from 'unhealthy' too 'very unhealthy' – in a range from 170 up to 240 (particles of PM2.5 microns per cubic metre of air).
Chiang Mai's air quality is the 2nd worst in the world today, as measured by airquality.com, beaten only by the perennially bad air quality choking Dhaka in Bangladesh.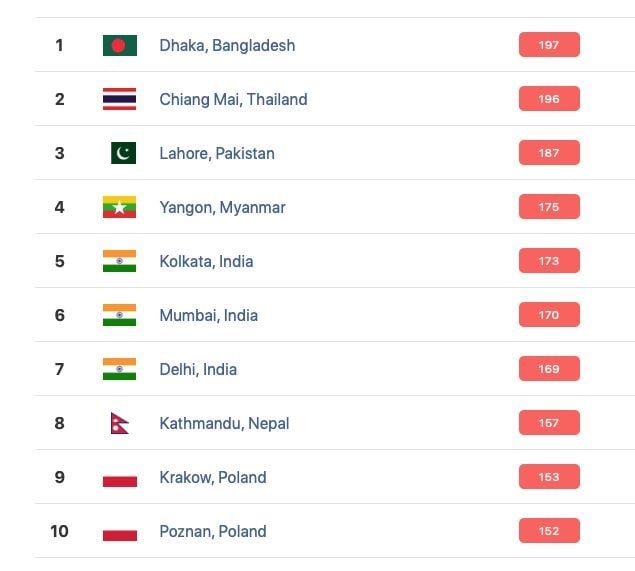 The satellite heat maps clearly indicates hundreds of deliberately lit fires in neighbouring Myanmar, and areas of central Thailand and Cambodia which are the source of the smoke haze impacting the northern cities and towns.
Whilst Bangkok's air quality has improved in and directly around the capital – from 'unhealthy' on Wednesday to 'unhealthy for some individuals' today – there is still plenty of smoke descending on the provinces directly north of the capital today.
Most of Bangkok's public schools, under the administration of the Bangkok Metropolitan Authority, were closed on Wednesday until today. Students will be returning on Monday after their two day enforced 'holiday'.
The government maintains that it is cracking down on the deliberately lit plantation and farm fires where farmers burn-off the remnants of the crops (as in the case of sugar, corn and some fruits), or prepare the areas (in the case of rice). But, in reality, there appears to be little or no reductions in the number of fires being lit in farming areas around Thailand.
The agricultural machinery to make these soil preparations and clearances is expensive and not readily available for the farmers. Driven by concerns over price, the farmers opt for the cheapest means possible – incinerating areas and producing enormous fires and smoke that can last for days.
Meanwhile, even if the Thai authorities are able to reduce the number of fires lit within its own borders, the satellite fire maps clearly indicates the hundreds of similar fires lit in neighbouring Myanmar and Cambodia, where Thai authorities have no control.
PHOTO: Richard Barrow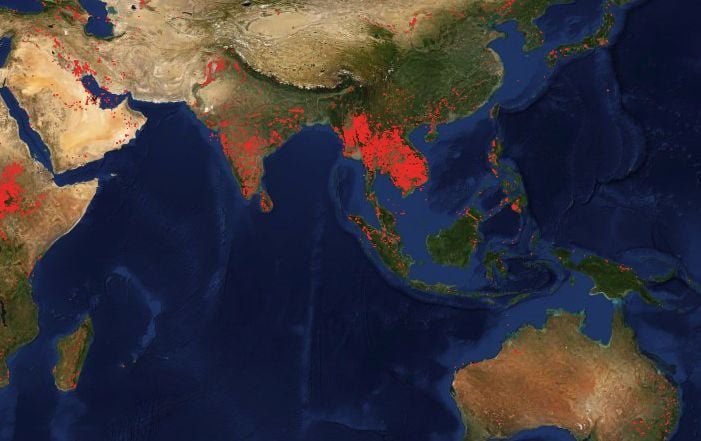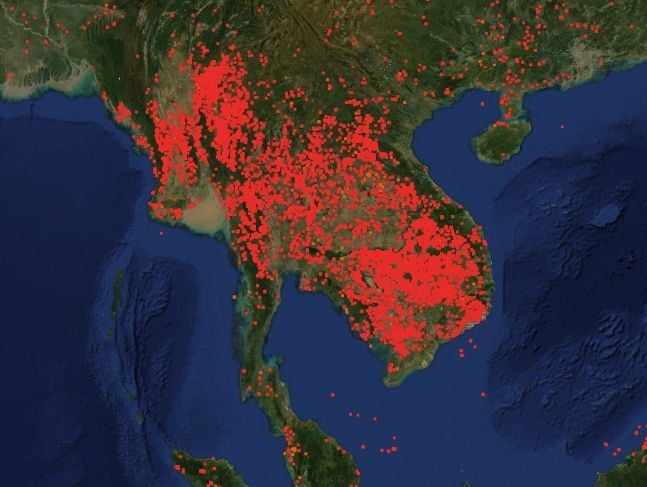 GRAPHIC: The satellite maps clearly show where the fires are popping up.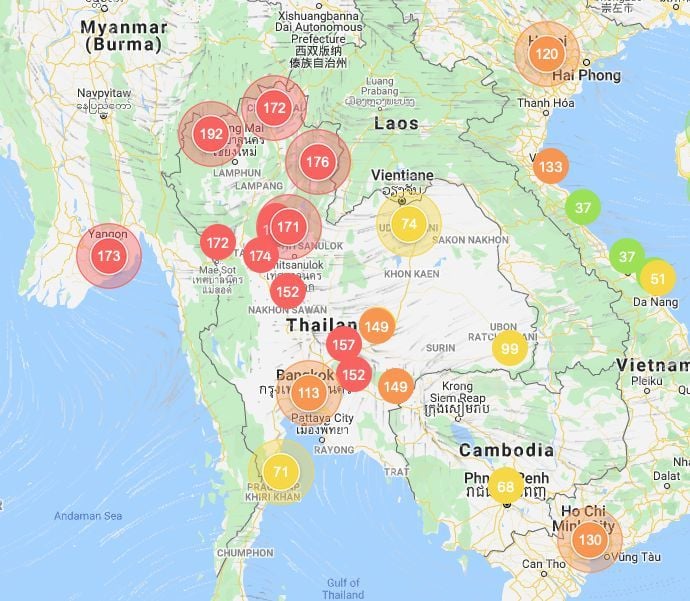 Areas in central and northern Thailand are suffering from bad air quality today. Check the readings, updated hourly from hundreds of monitoring stations around the country HERE.
Keep in contact with The Thaiger by following our
Facebook page
.
Rogue policeman turned burglar recaptured in Chiang Mai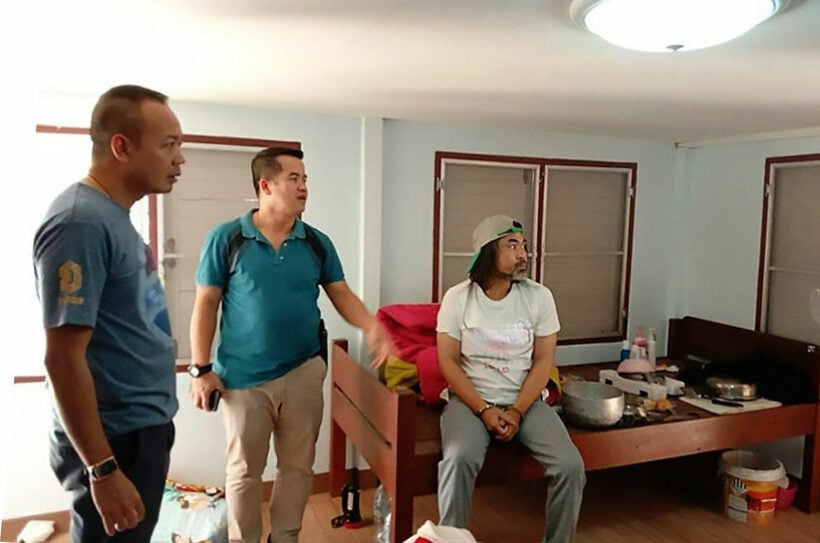 A former policeman who escaped a Chiang Mai hospital after being arrested for burglary has been re-arrested. The ex-cop, identified only as "Pawaret," was assaulted by homeowners after he attempted to burglarise a home last weekend, which led to rescue workers taking him to hospital. He subsequently escaped the in the early hours of the morning.
His escape caused panic among residents in Sanpatong area of Chiang Mai, where he was at large. The suspect was found hiding in a guesthouse in the city. He has now been apprehended, according to local media.
Police say the accused burglar is now back in custody and awaiting trial. His wife is also being sought by police for assisting in his escape.
SOURCE: Chiang Rai Times
Keep in contact with The Thaiger by following our
Facebook page
.
Once bustling, Chiang Mai tourist areas are now deserted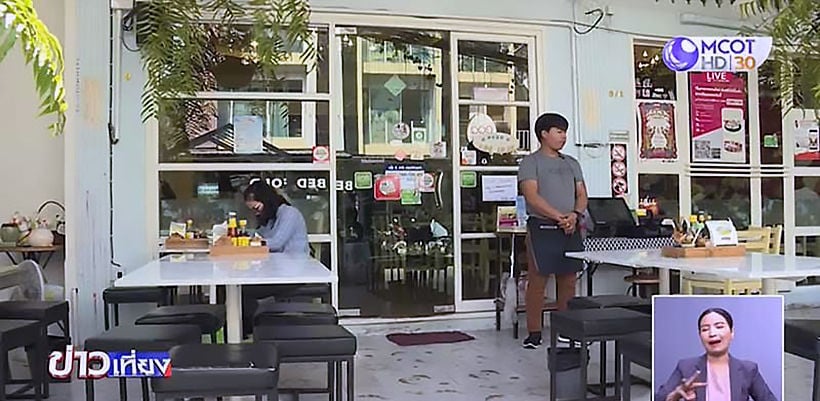 Thai news agency MCOT has become the latest media outlet to bemoan the devastating effect of the coronavirus (Covid-19) on Thai tourism, after their reporters went to the once thriving area of Nimmanhaemin.
Online blurbs about the area still describe it as having "buzzing dining and nightlife, hip cafes, fashion boutiques and a weekend craft market."
But a month after the start of the ban on international group travel by the Chinese government, the area is deserted. (See video HERE)
MCOT says that there used to be 5000-6000 Chinese arriving daily at the northern city's airport.
Now it is just a trickle: less than 100 on some days.
Facebook page
.