Help on the way for Lampang woman who cares for 400 stray dogs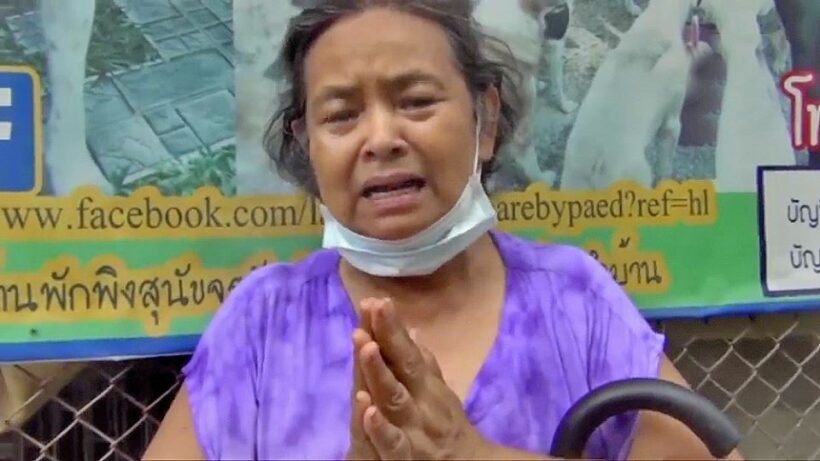 There's been a lot of interest in the story from yesterday about the woman in Lampang, Pongrueduee Rasi, who had been caring for 400 stray dogs but was in despair because she'd run out of money.
We've tracked down the account number of her Foundation that cares for the dogs.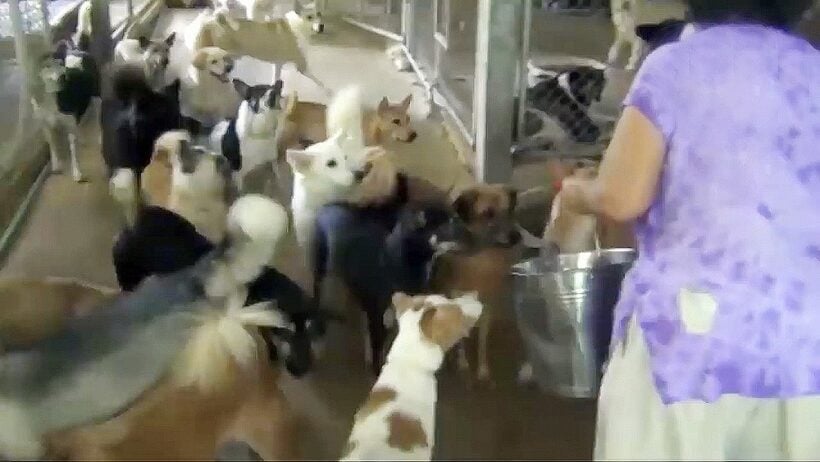 Pongrueduee Rasi told several TV channels yesterday that she had only two sacks of dog food left and now she has begged for leftovers and scavenged bread from several shops in Lampang to mix with pellets to feed the animals.
Her story has been publicised in Thai media along with the following account details.
Account name: PA-ADD BANPAK
Account Number: 876-213-1284
Bank: SCB Bank
ป้าแอ๊ด" หลังน้ำตาอาหารหมด วอนผู้ใจบุญช่วยบริจาคอาหารเม็ดให้

อยากให้ดูคลิปนี้!!!! "ป้าแอ๊ด" หลั่งน้ำตาอาหารหมด วอนผู้ใจบุญช่วยบริจาคอาหารเม็ดให้ หลังแบกรับภาระเลี้ยงสุนัขพิการกว่า 400 ตัว>>> นี่เป็นคำขอทั้งน้ำตา ของนางผ่องฤดี ราศี หรือป้าแอ๊ด สถานที่รับเลี้ยงหมาจรจัดและพิการ กว่า 400 ตัว ซึ่งตั้งอยู่บริเวณริมถนนสายลำปาง-แพร่ อาหารเม็ด ที่ใช้เลี้ยง สุนัข เหลือเพียงแค่ 2 กระสอบ ซึ่งจะสามารถประทัง ชีวิตสุนัขกว่า 400 ตัว รวมไปถึงสุนัขพิการ ได้เพียงพรุ่งนี้อีกวันเดียว โดยตอนนี้ ป้าแอ๊ด หาวิธีไป ขอเศษขนมปังจากร้านค้าต่างๆในตัวลำปาง มาคลุก ผสมอาหารเม็ดเพื่อบรรเทาและประหยัดอาหารเม็ด ที่เลี้ยงกับสุนัขไปก่อน เพราะเดือดร้อนอย่างหนัก ไม่มีอาหารเม็ดให้สุนัขแล้ว ถ้าชาวบ้านที่ขับรถผ่านไปมา รวมถึงผู้ใจบุญ ช่วยนำอาหารเม็ด มาบริจาคให้ป้าแอ๊ด ด้วยหรือจะส่งมาตามที่อยู่ หรือโอนบริจาคมาทางบัญชี ป้าแอ๊ด 083-569-1546 บริจาคค่าอาหารสุนัข ธ.ไทยพาณิชย์ ลำปาง บัญชี ป้าแอ็ด บ้านพักพิงสุนัขจรจัดลำปาง เลขที่ 876 -213-1284 นี้ก็ได้ เพราะตอนนี้เดือดร้อนหนักมาก เงินทอง ที่เคยมีอยู่ก็ต้องจ่ายค่าอาหารไปหมด ทั้งต้องซื้อยา และ พาสุนัขพิการไปรักษา ป้าแอ๊ดเคยคิดว่าอยากจะทิ้งน้องหมาทั้งหมดแต่ก็ทำใจไม่ได้ #ข่าวช่อง8 #ป้าแอ๊ด #ช่วยสุนัขพิการ

Posted by ข่าวช่อง 8 on Tuesday, June 5, 2018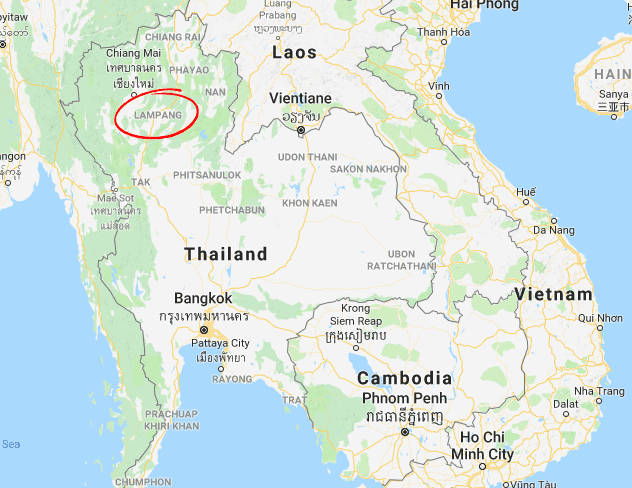 Read more headlines, reports & breaking news in Thailand. Or catch up on your Thailand news.
Boat carrying a Bangkok school group sinks at Koh Tao pier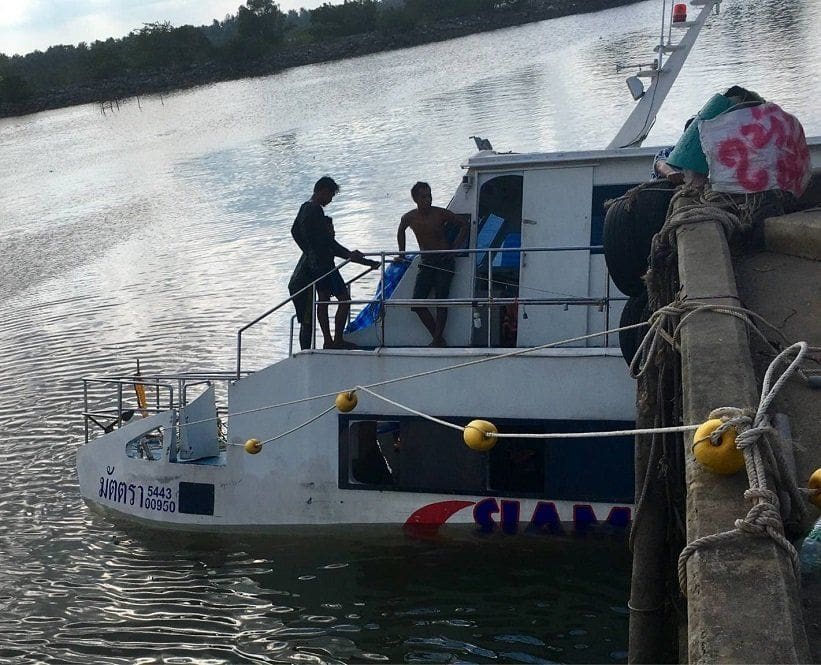 A boat carrying up to 40 schoolchildren has sunk after hitting underwater rocks next to a pier in Koh Tao last Monday. Koh Tao is a popular diving destination island in the Gulf of Thailand, north of Koh Samui.
The vessel "Mattha" was carrying around 50 people, including the group from a school in Bangkok on a snorkelling day trip  around the nearby islands. But when the boat returned later in the day, the tide was out and it hit rocks around the Songserm Pier on Koh Tao.
The rocks punctured a hole in the boat causing it to start sinking. Around 50 people including pupils, teachers and the boat's crew fled as the boat started sinking and lurching to startboard .
The vessel was operated by Siam Catamaran Tours.
A police source said the children were "very fortunate" to get off the boat without injury.
"They were lucky that they were at the pier and they got off quickly. Boats should all have systems to detect the depth of the water so questions need to be asked about why the boat sank in what is a busy pier used every day."
SOURCE: Viral Press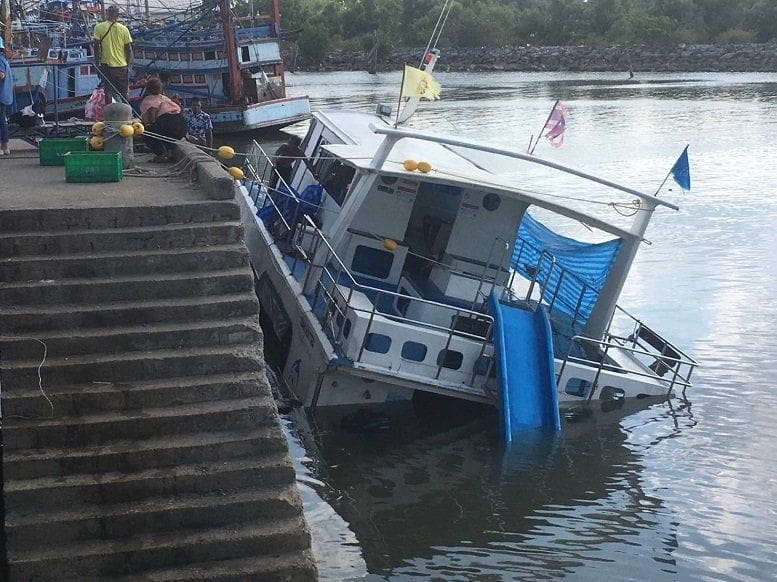 Man found dead in pickup with charcoal burner in Rassada, Phuket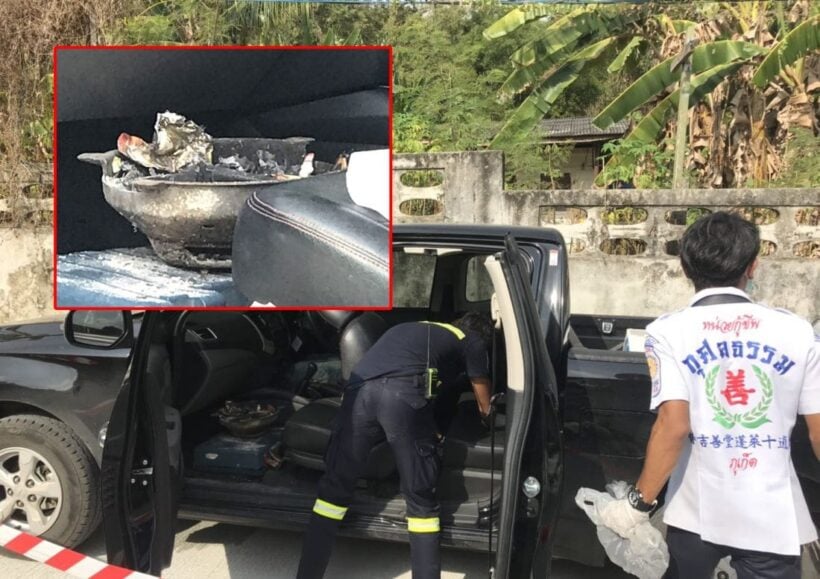 A man has been found dead inside a pickup truck with a coal burner also inside the vehicle in Rassada this morning. Police were notified of the situation in Soi Muen Sri in Rassada.
Police and emergency responders arrived to find the man's body in the parked pickup truck. The man was identified as 28 year old Weerawat Pakdeewirot from Phuket.
A coal burner was also found inside the vehicle. A suicide note addressed to his girlfriend was also found. The letter stated that he was facing financial problems. His body was taken to Vachira Phuket Hospital.
Police says that Mr Weerawat is a CCTV camera and internet contractor. His home was only 50 metres from the scene. Yesterday locals noticed his pickup parked at the scene. Today they saw the pickup in the same location and went to check out the situation.
Police are continuing their investigation.
If you or anyone you know is in emotional distress, please contact the Samaritans of Thailand 24-hour hotline: 02 713 6791 (English), 02 713 6793 (Thai) or the Thai Mental Health Hotline at 1323 (Thai).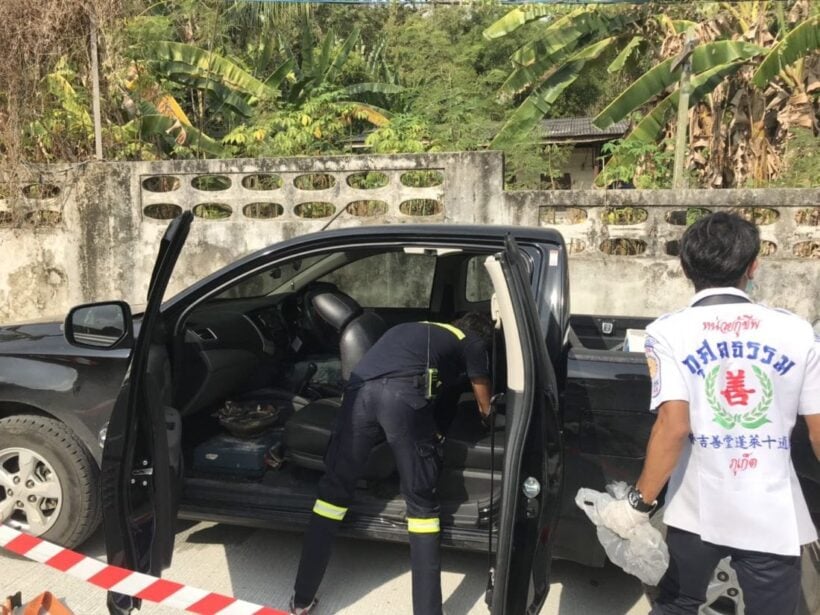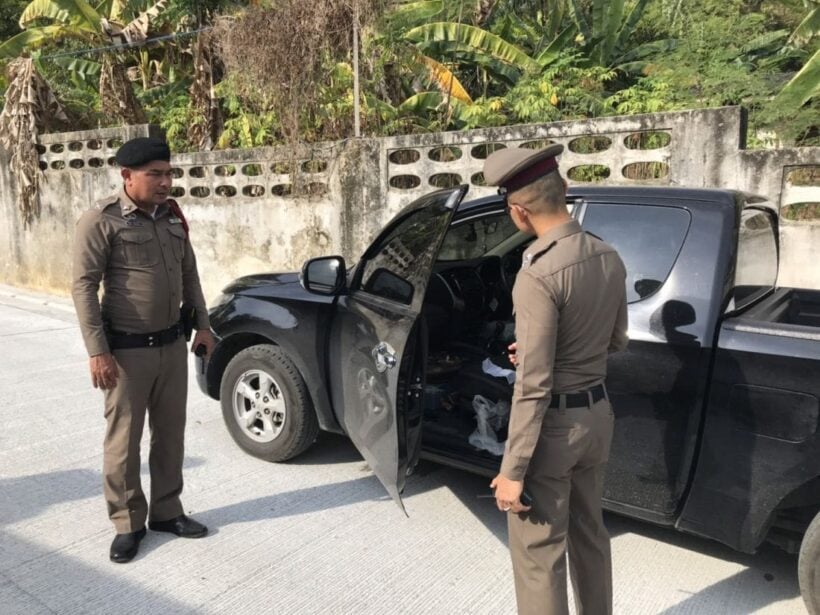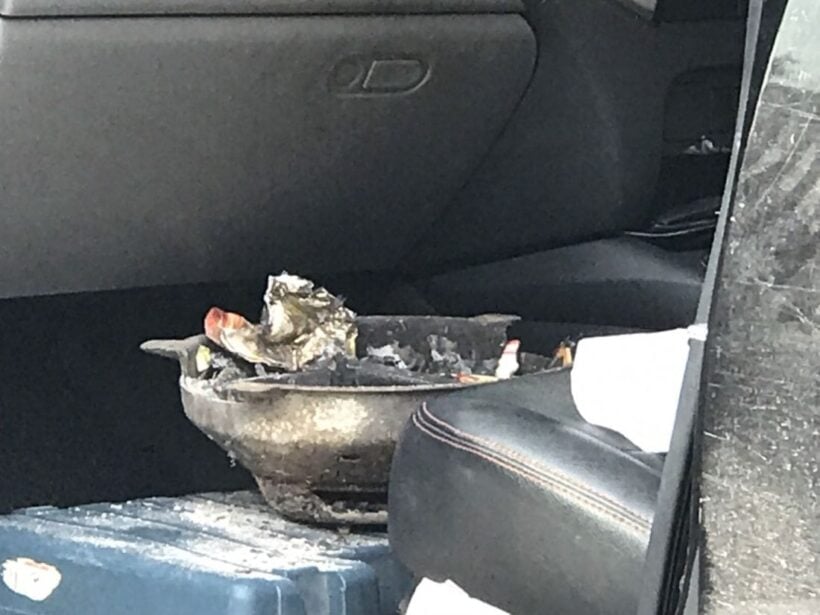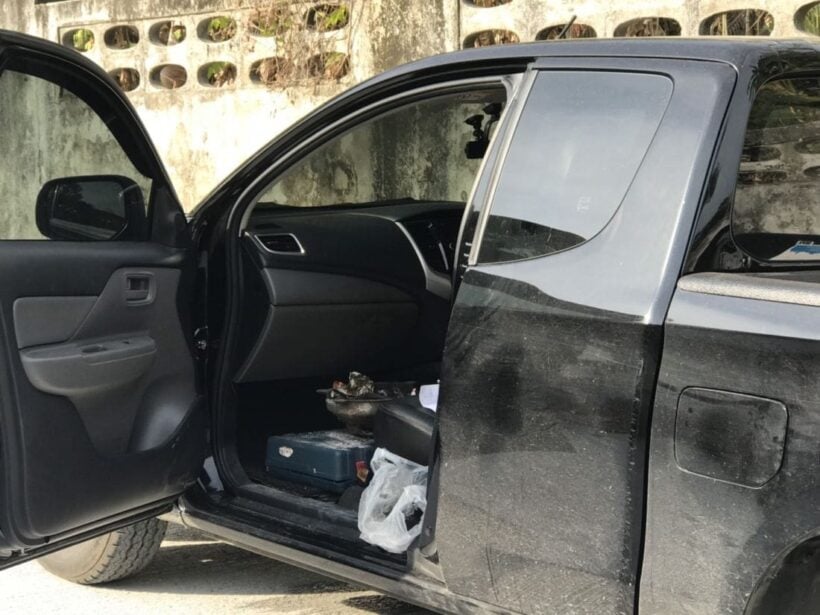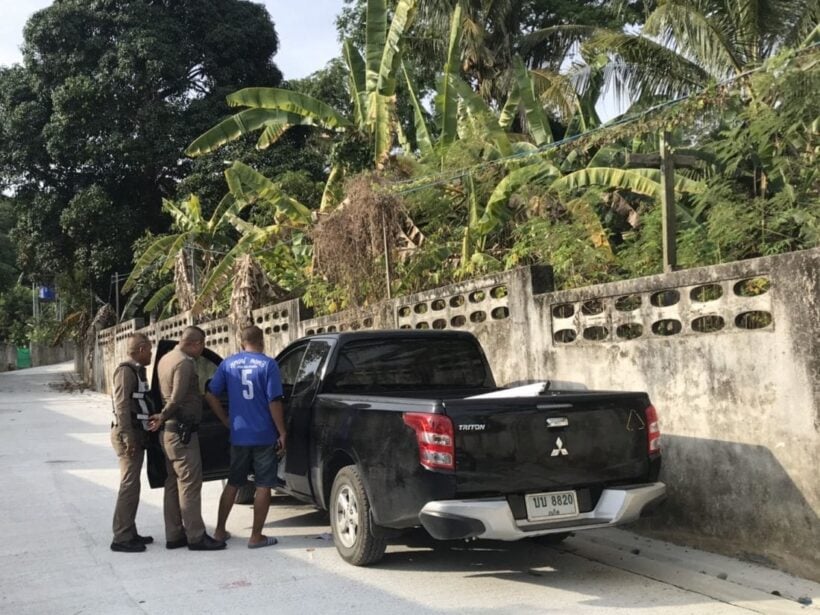 Injured Brahminy Kite (bird) rescued in Karon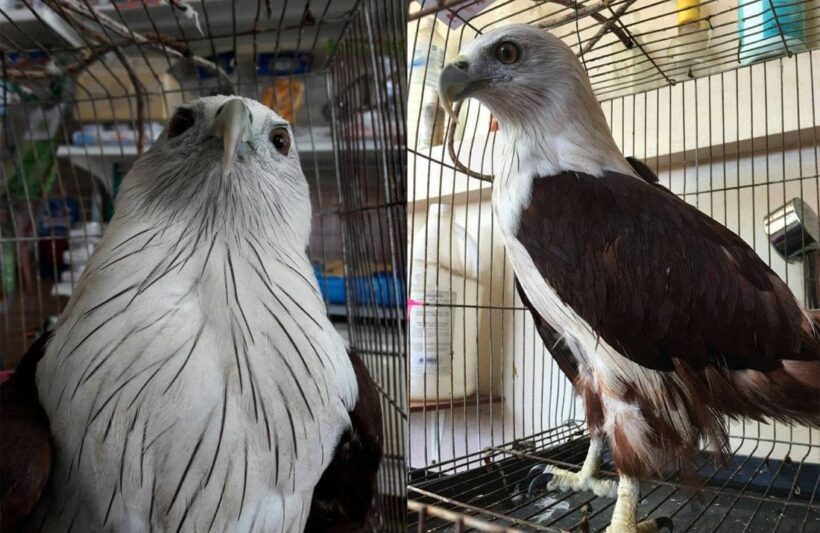 An injured Brahminy Kite has been rescued by locals in Karon, Phuket.
The mature Brahminy Kite was found in Karon this week. Locals who found the bird contacted the head of Khao Phra Thaeo Non-Hunting Area, Pongchart Chueahom.
The Brahminy Kite had a wound similar to a bite wound under its wing. It was unable tp fly. It is now being treated at a pet hospital in Thalang until it is ready to be set free.
The Brahminy Kite is a protected species in Thailand.
The brahminy kite (Haliastur indus), also known as the red-backed sea-eagle in Australia, is a medium-sized bird of prey in the family Accipitridae, which also includes many other diurnal raptors, such as eagles, buzzards, and harriers. They are found in the Indian subcontinent, Southeast Asia, and Australia. They are found mainly on the coast and in inland wetlands, where they feed on dead fish and other prey. Adults have a reddish-brown body plumage contrasting with their white head and breast which make them easy to distinguish from other birds of prey – Wikipedia