Five 'Monkey Islands' to be established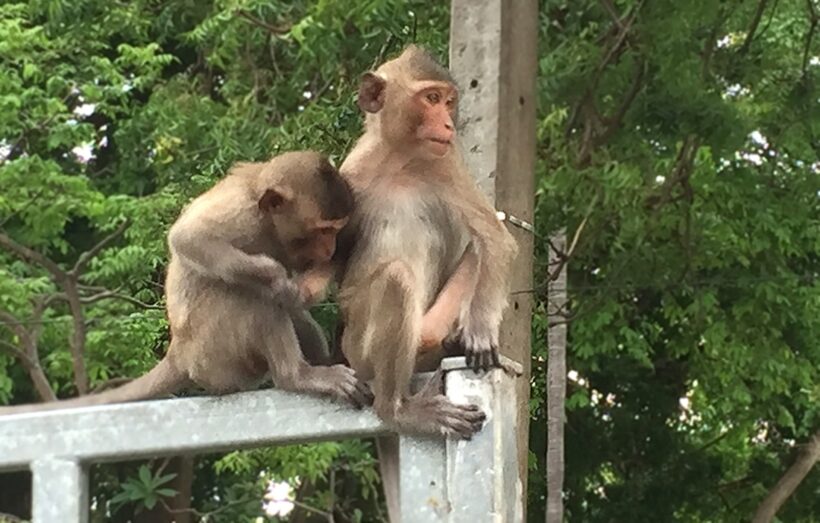 Five uninhabited small islands off Phuket have been chosen as possible monkey colonies.
Public hearings for the plan to release wild monkeys from various provinces that are overcrowded with monkeys to these small islands will be held later this month.
"Surveys show there are five islands off Phuket that should be able to serve as monkey colonies. These islands have neither human inhabitants nor predatory animals. But they have food and water sources," Pol General Pongsapat Pongcharoen, chairman of the National Legislative Assembly (NLA)'s subcommittee on animal welfare protection mechanism follow-up, said yesterday.
The plan to develop monkey colonies has emerged because of the serious overcrowding of macaques in 12 provinces.
According to Pongsapat, monkeys have caused problems to people in as many 53 provinces across Thailand. Twelve provinces with a "serious situation" are Lop Buri, Krabi, Chon Buri, Trang, Prachuap Khiri Khan, Phetchaburi, Phuket, Mukdahan, Satun, Saraburi, Amnat Charoen, and the Bang Khun Thien district in Bangkok.
Thai authorities have suggested 100,000 monkeys may be rounded up and isolated on 191 remote islands.
Pongsapat cited Department of National Parks, Wildlife and Plant Conservation findings that said conflicts between humans and monkeys stemmed from the threat to the natural habitat of monkeys from the building of residences.
He said this encroachment on the animals' land, or surroundings overlapping monkey habitats, had led to a change in the ecosystem and caused food shortages. As a result, the monkeys raided people's homes to ransack for food and even attacked people.
He said the idea of creating a "monkey colony" on islands to support the overspill, especially those with aggressive behaviour against humans, would soon materialise. He said the monkeys would be sterilised first. While agreeing that the monkey overcrowding issue must be managed appropriately, marine biologist Thon Thamrongnawasawat said he did not support solutions that could create other problems for the national parks' island ecosystem.
Some NLA members had discussed the issue with him and assured him that the "monkey island" solution wouldn't include islands within national parks, he said.
According to DNP deputy director-general Pinsak Suraswadi, a survey of 7,000 people across the country found that the most irritating animals for them were monkeys/macaques, who were reportedly overcrowding 183 sites in 53 provinces, including the 12 provinces in a "critical situation". Eleven other provinces, including Ratchaburi, Sa Kaew, Chai Nat and Udon Thani, faced a moderate situation while the problem was mild in 30 other provinces.
Pinsak said the DNP had been implementing monkey-population control measures, including sterilisation, but they had not been able to stem the fast-growing monkey population. He said the problematic 100,000 monkeys included 34,608 macaques. The second and third most irritating animals were wild elephants at 166 sites and wild boars at 82 sites, he said, quoting from the survey.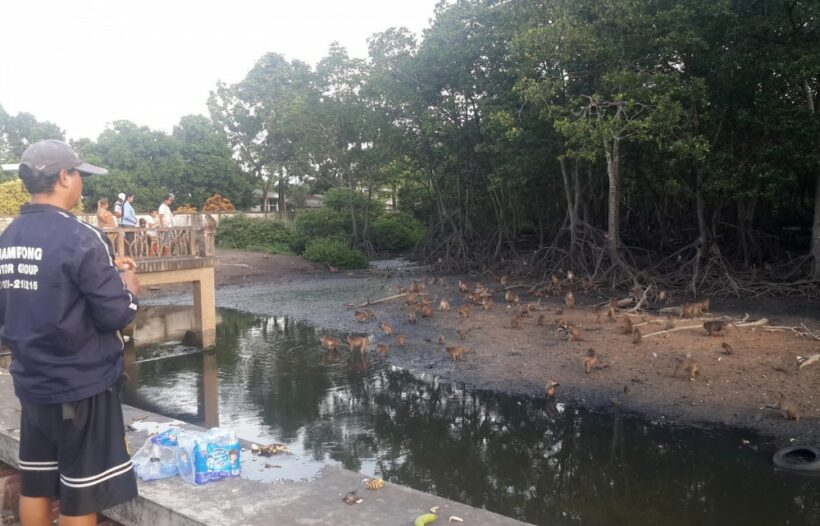 STORY: The Nation

Saturday night suicide linked to Hua Hin murder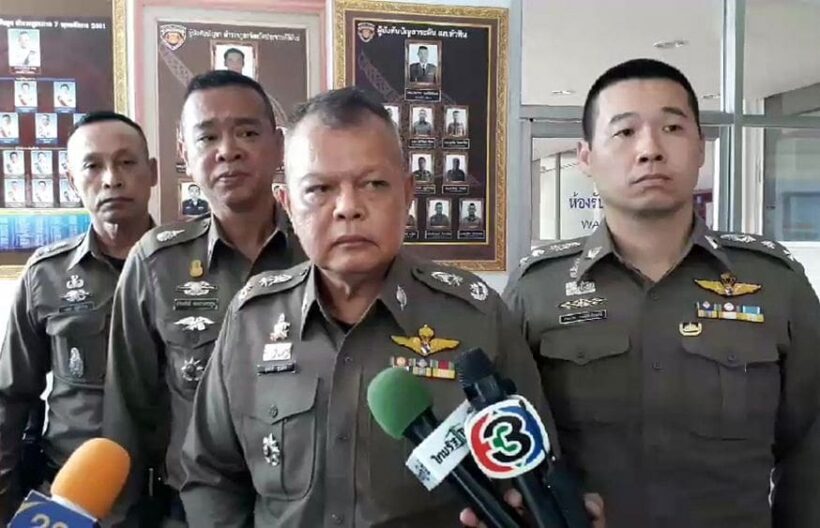 by Wimon Thabkhong and Apichat Hongsakul
A 26 year old man, thought to have to committed suicide, is the main suspect in the murder of a 39 year old Bangkok woman in Hua Hin, according to local police.
Read the original story of the crimes HERE.
The Thai man, who allegedly committed suicide by letting a train run over him on Saturday night in Prachuap Khiri Khan's Cha-am district, has been identified as the main suspect in the murder of a 39 year old Bangkok woman whose body, with multiple stab wounds in the neck, was found stuffed in a large plastic box in a house in Hua Hin district yesterday morning (Sunday).
The provincial police chief says the man, identified later as 26 year old Dithawat Dros, was linked to the murder case as he was the tenant of the rented house where the woman's body was found.
Police suspect that he might have killed the woman in anger and committed suicide to avoid punishment, police said. They are not aware of the motives for the murder at this stage.
Investigations continue into the alleged suicide and murder.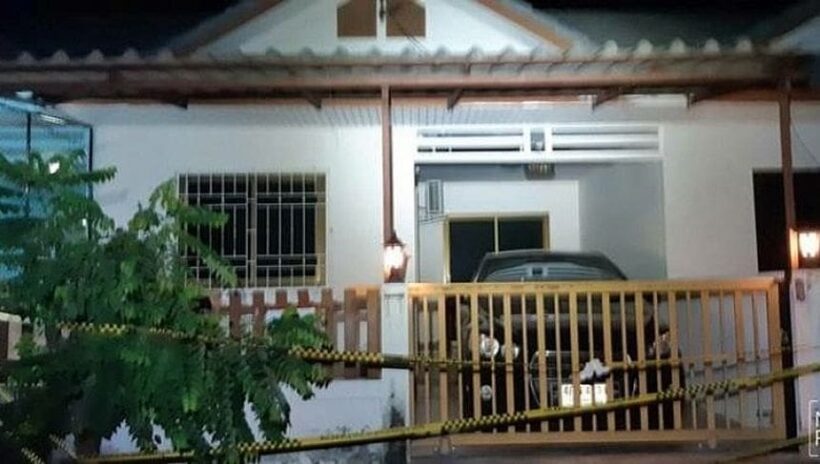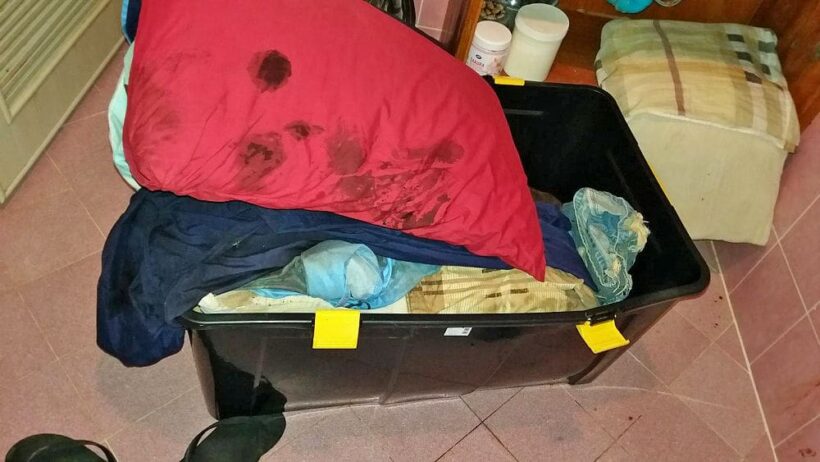 SOURCE: The Nation
Murdered Bangkok woman found in Hua Hin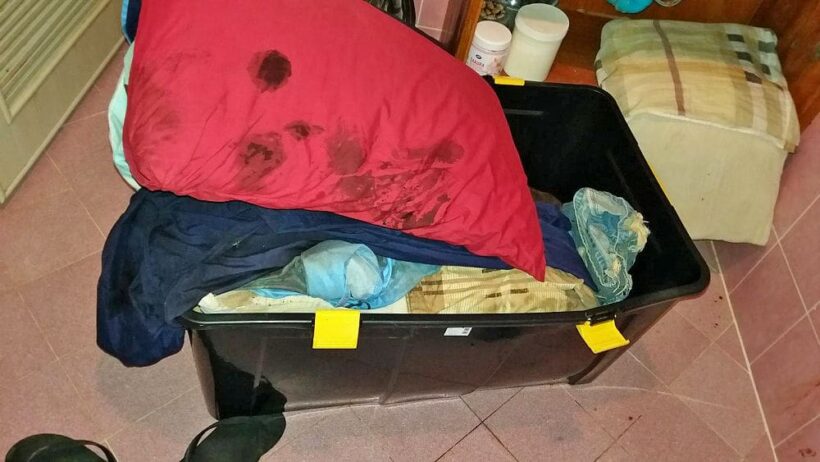 b

y Wimon Thabkhong and 

Apichat Hongsakul
The body of a 39 year old Bangkok woman, with multiple stab wounds in the neck, has been discovered stuffed in a large plastic box in the toilet of a rented house in Hua Hin district, Prachuap Khiri Khan province today (Sunday).

The woman, who doctors estimate has been dead for three days before the body was found, was later identified as Suchapat Hiranpanthachote.

A Hua Hin hotel had contacted police about a female guest who had left all her belongings in her room without checking out of the hotel as scheduled on October 9.

Suchapat's younger brother, who along with relatives came to Hua Hin to look for the missing woman after being unable to contact her, told police that the victim had left her home for Hua Hin on October 8, corroborating the hotel's information that she had checked in that night alone.

She reportedly left in her black car the next morning and never returned to the hotel. The brother joined police to check the rented house in question to look for her.

They encountered strong smell coming from the locked house, where the woman's black sedan was found parked. Her body and a bloodstained knife was found in the toilet.

A neighbour told police that the house was for rent and previously two men and a woman stayed there but in recent times there was only one man who stayed there. She said she had heard loud noises from that house three days ago but didn't suspect any wrongdoing. But she says she was later puzzled to see the male tenant leaving the house by jumping over the fence and riding away on a motorcycle.

She said she had smelt the bad odors from the house next door but never thought it was from a murder.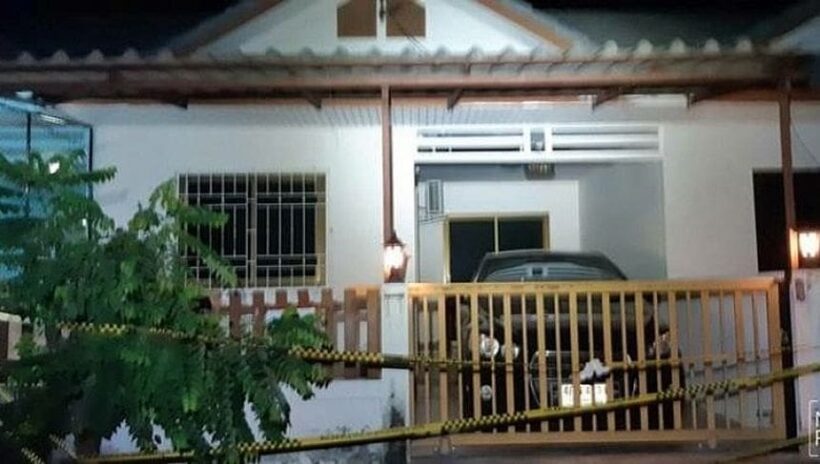 SOURCE: The Nation
Warning for horny pachyderms in Phetchaburi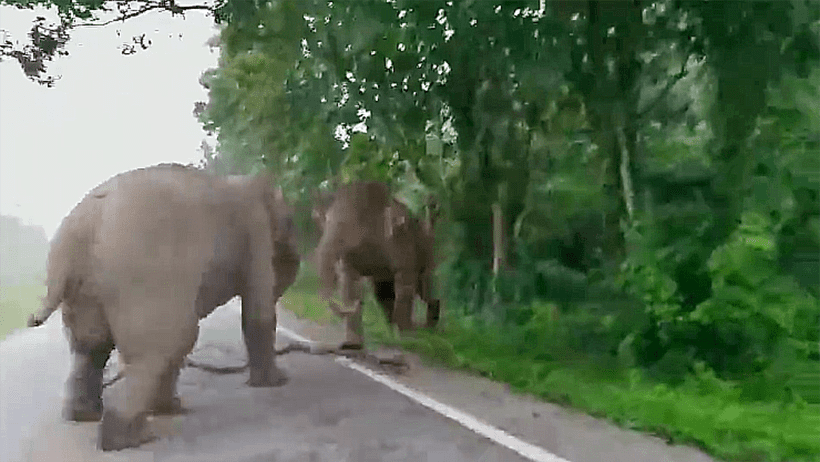 Sanook reports that the head of the Kaeng Krachan national park in Phetchaburi is warning us to take care after a video showing an elephant in 'musth'. An elephant in musth can have up to six times greater reproductive hormones running through their veins.
According to the national park chief, elephants can become dangerous to their own kind as well as humans during this period that can last for many weeks.
The video showed a violent altercation between two elephants – one a bull elephant the other of unspecified gender – on the "Nong Plub – Huay Sat Yai" Road in the national park. Mana Phermphoon is warning the public to be on the lookout as his staff try to help the situation by isolating the animal.
Sometimes elephants in musth are denied food and water in an effort to calm them down. Many zookeepers have been killed and animals in the wild also present serious problems.
SOURCE: Sanook