Five 'Monkey Islands' to be established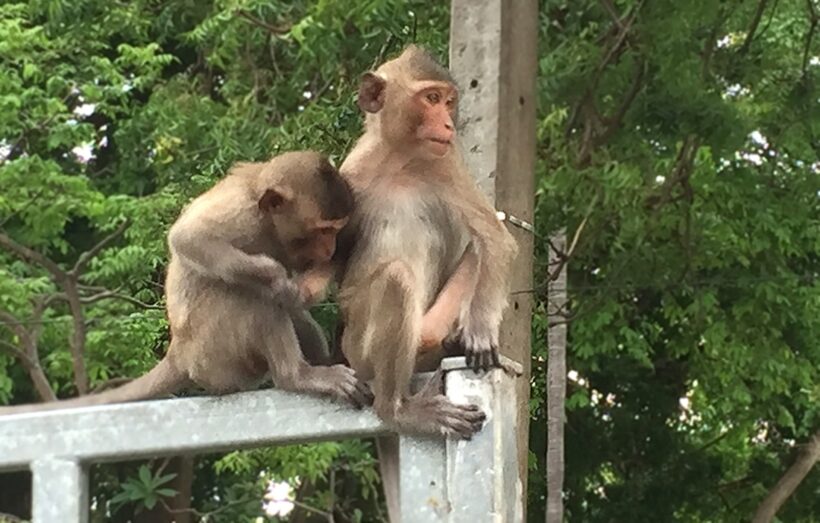 Five uninhabited small islands off Phuket have been chosen as possible monkey colonies.
Public hearings for the plan to release wild monkeys from various provinces that are overcrowded with monkeys to these small islands will be held later this month.
"Surveys show there are five islands off Phuket that should be able to serve as monkey colonies. These islands have neither human inhabitants nor predatory animals. But they have food and water sources," Pol General Pongsapat Pongcharoen, chairman of the National Legislative Assembly (NLA)'s subcommittee on animal welfare protection mechanism follow-up, said yesterday.
The plan to develop monkey colonies has emerged because of the serious overcrowding of macaques in 12 provinces.
According to Pongsapat, monkeys have caused problems to people in as many 53 provinces across Thailand. Twelve provinces with a "serious situation" are Lop Buri, Krabi, Chon Buri, Trang, Prachuap Khiri Khan, Phetchaburi, Phuket, Mukdahan, Satun, Saraburi, Amnat Charoen, and the Bang Khun Thien district in Bangkok.
Thai authorities have suggested 100,000 monkeys may be rounded up and isolated on 191 remote islands.
Pongsapat cited Department of National Parks, Wildlife and Plant Conservation findings that said conflicts between humans and monkeys stemmed from the threat to the natural habitat of monkeys from the building of residences.
He said this encroachment on the animals' land, or surroundings overlapping monkey habitats, had led to a change in the ecosystem and caused food shortages. As a result, the monkeys raided people's homes to ransack for food and even attacked people.
He said the idea of creating a "monkey colony" on islands to support the overspill, especially those with aggressive behaviour against humans, would soon materialise. He said the monkeys would be sterilised first. While agreeing that the monkey overcrowding issue must be managed appropriately, marine biologist Thon Thamrongnawasawat said he did not support solutions that could create other problems for the national parks' island ecosystem.
Some NLA members had discussed the issue with him and assured him that the "monkey island" solution wouldn't include islands within national parks, he said.
According to DNP deputy director-general Pinsak Suraswadi, a survey of 7,000 people across the country found that the most irritating animals for them were monkeys/macaques, who were reportedly overcrowding 183 sites in 53 provinces, including the 12 provinces in a "critical situation". Eleven other provinces, including Ratchaburi, Sa Kaew, Chai Nat and Udon Thani, faced a moderate situation while the problem was mild in 30 other provinces.
Pinsak said the DNP had been implementing monkey-population control measures, including sterilisation, but they had not been able to stem the fast-growing monkey population. He said the problematic 100,000 monkeys included 34,608 macaques. The second and third most irritating animals were wild elephants at 166 sites and wild boars at 82 sites, he said, quoting from the survey.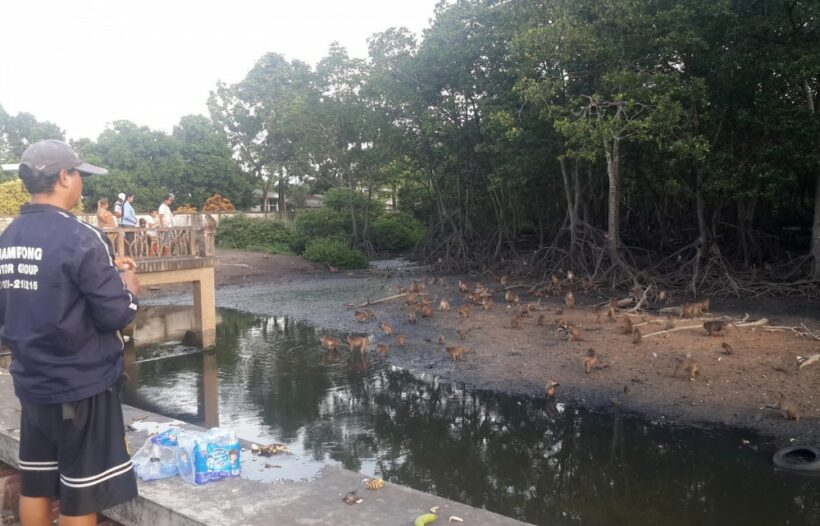 STORY: The Nation

Flood watch on Phetchaburi, Nan, western provinces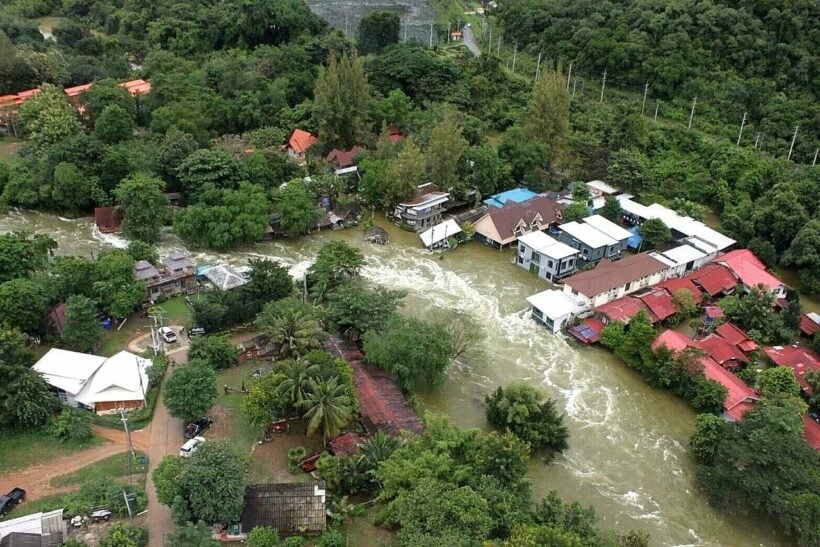 An update on the flood situation in many parts of the country. PHOTOS: The Nation
Phetchaburi
Water levels in the Phetchaburi River are rising dangerously from the overwhelmed Kaeng Krachan Dam. The dam is now 109 per cent full and 22.46 million cubic metres of water are being released every day into the river.
"The river's water level has already reached a critical point in the province's Tha Yang district," Thaiwater.net reported yesterday afternoon. Developed by the Hydro and Agro Informatics Institute, the website also listed the Kaeng Krachan Dam as in a crisis situation.
From the dam, the Phetchaburi River runs through Tha Yang, Ban Lat, Muang and Ban Laem districts before draining into the sea. Although several resorts around the dam have already suffered damage from floodwater, relevant authorities still hope the water situation will be manageable as the rain has already stopped.
Downpours associated with the Bebinca tropical storm have ceased since it moved westwards from Thailand into Myanmar.
"The river's water level in Phetchaburi's Muang district is still 50 centimetres below the banks," Deputy Phetchaburi Governor Nattawut Phetpromsorn said.
"So if there is no more rain, we should be able to prevent floods in most areas. Just about 130 cubic metres of water is flowing through the river. This amount is within the river's capacity," he said.
Nan
In Nan province yesterday, several areas remained flooded in the wake of heavy rain caused by Bebinca.
"The flood crisis in Nan town has already ebbed but we are still worried about the situation in Phu Phiang district," said Nan Governor Paisan Wimonrut.
He said the worst-hit villages were now under several metres of water and hundreds of families were struggling without electricity as inundation had disrupted public services. The local weather bureau, meanwhile, has warned of more rain across the Kingdom, urging the public to beware of runoffs and flash floods.
Sukhothai
Rain runoff from the North, likely to hit Sukhothai tomorrow, is forcing officials into taking emergency steps to protect the province's city centre. Officials are working to keep the water level of the Yom River low and using ponds to retain the deluge.
Chiang Rai
In Chiang Rai's Mae Chan district, overflow from Muang Phra Khru creek severely damaged and cut a local road leading to San Mong Khon village while a resident in Wiang Pa Pao district was found dead after being washed away in a flood.
Mekong region
In Thailand's north-east water levels in the Mekong River are becoming critical again. Officials in Nakhon Phanom say they're gravely concerned about new flash flooding in areas bordering the river.
Forecast
According to latest reports from the Meteorological Department, heavy precipitation can be expected in the North, East, western part of the central plains and the upper part of the South. Warnings of runoffs and flash floods were also issued for these regions.
"Waves in the Andaman Sea and the Gulf of Thailand have been forecast to be two to three metres high. Ships have been warned to proceed with caution, while small vessels have been told stay ashore until Friday."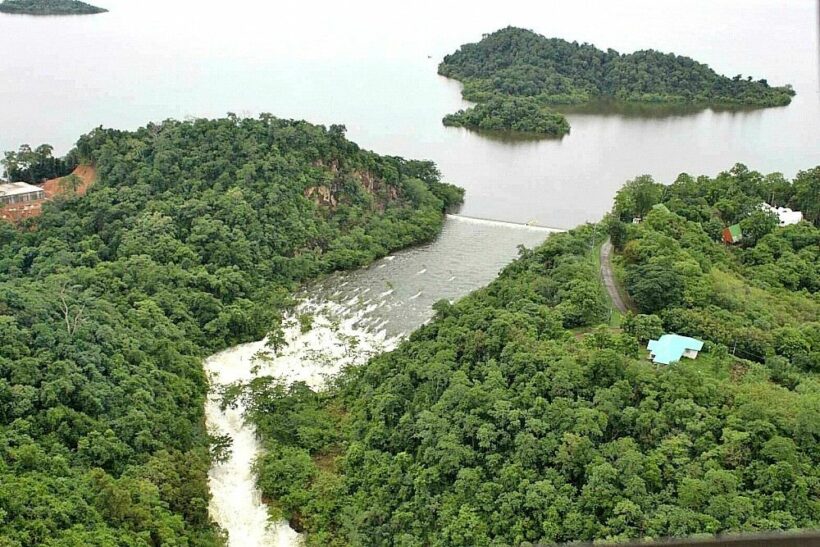 SOURCE: The Nation
Heavy rains leave provinces on flood alert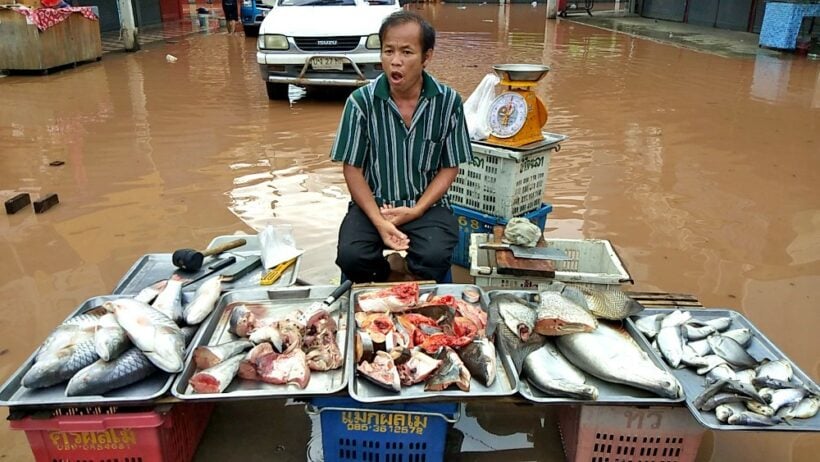 Tropical storm Bebinca has now moved westwards into Myanmar as it continues to weaken but it's left a trail of floods behind as home and farmland across the the north and north-east as rivers and canals swelled with the heavy rains. Around Petchaburi the situation is still perilous for residents in the wake of the Kaeng Krachan Dam.
In Chiang Rai, a large section of a half-completed flood barrier along Lam Nam Kham canal in Tambon Mae Kham, Mae Chan district, collapsed, inundating 230 homes in four villages with floodwater up to a metre deep. Residents of Ban Moung Khammai Moo 11 and Moo 13, Ban Rong Kor Moo 4 and Ban Santhat Moo 9 were sent scrambling as the tide submerged roads as well.
The runoff then also submerged 100 homes in Tambon Jajawatai further downstream.
Chiang Rai Governor Prajon Prajsakul dispatched officials to help people evacuate their homes and to distribute drinking water and food. Prajon said 76 villages in 23 sub-districts of six districts had seen flooding in recent days, but he expected most to return to normal soon if the rain stopped.
In Muang Nan, home to Tangjit Nusorn Market, flooding was not as severe. Nan Governor Paisal Wimonrat and disaster-prevention chief Narong Inso inspected the Ban Don Kaew sluice gate to supervise repairs to broken panels. With pumps installed around affected areas, officials were optimistic that the situation would improve – again, if the heavy rain lets up.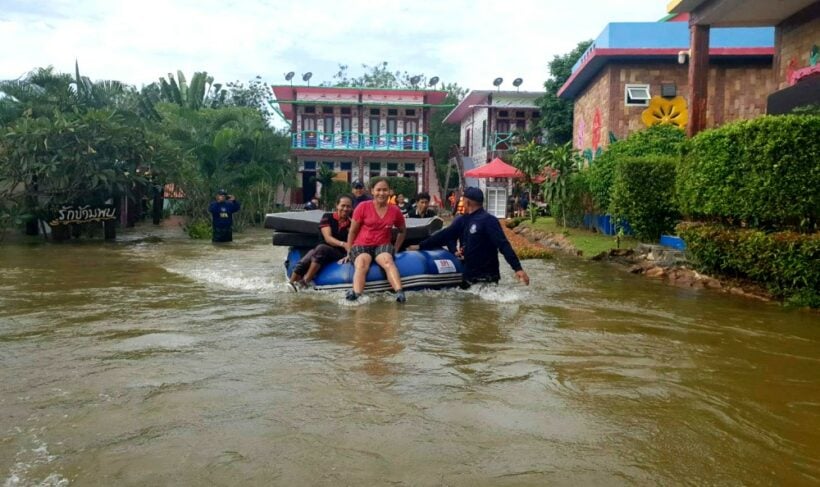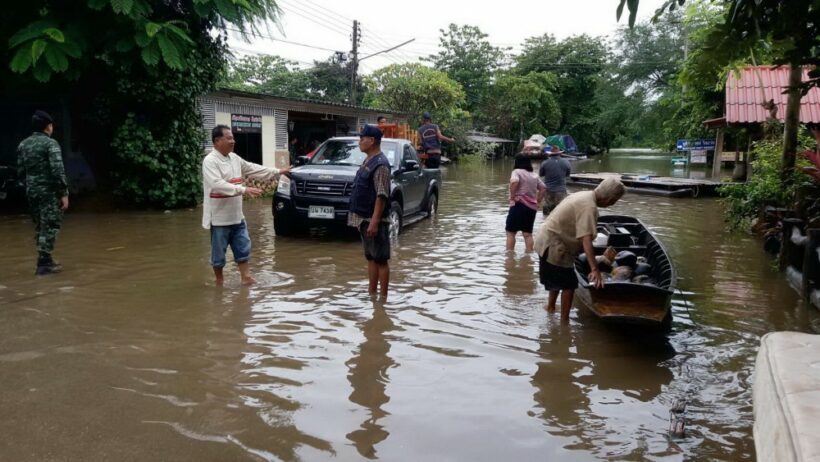 In Chiang Khan and Pak Chom districts in Loei, the Mekong River had risen to within one metre of breaching its banks as of 7am yesterday. Residents living along the river and connected canals were bracing for floods and prepared to evacuate if necessary, Chiang Khan district chief Chatchapong Art-kaew said. Downstream in Nong Khai, the Mekong reached its highest level of the year yesterday – 11.91 metres – with overflow spilling into to low-lying homes and farmland in Tha Bo district on the southern bank.
Sluice gates were closed and pumps installed in Muang Nong Khai and 3,000 sandbags were prepared.
In Phetchaburi, the Kaeng Krachan Dam was holding nearly 767 million cubic metres of water as of 6am yesterday, representing 108 per cent of its capacity. The sluice gates remained close to minimise impacts on nearby communities, but water was being released via spillways and 20 siphon pipes were installed to help drain it.
As the water was flowing at the rate of 247 cubic metres per second, from the Kaeng Krajan Dam to the downstream Phetch Dam, lowlying downstream areas located between these two dams were flooded. The Tha Yang, Ban Lat, Muang and Ban Laem districts which were downstream from the Phetch Damj were not yet flooded as of press time but Phetch River running through them were rising and inundating some riverside lowlaying areas.
Dozens of specially designed boats to push water were anchored in the river at Ban Laem with their engines trying to hasten the current towards the Gulf.In Kanchanaburi's Sai Yok district, people living along the Kwai Noi River in Tha Nam Pak Saeng felt the double impact of flooding from the rain-swollen river and fromVajiralongkorn Dam, which was releasing water at a rate of 43 million cubic metres per day.
With that amount to be boosted to 53 million cubic metres from August 23-27, residents were told to move belongings to higher grounds.Residents along both sides of the Moei River in Tak's Mae Sot district, meanwhile, were warned of possible flash floods. The river had risen close to the "red alert" level near the First Thai-Myanmar Friendship Bridge in Tambon Tha Sai Luad, disaster-prevention chief Kittisak Boonchan said.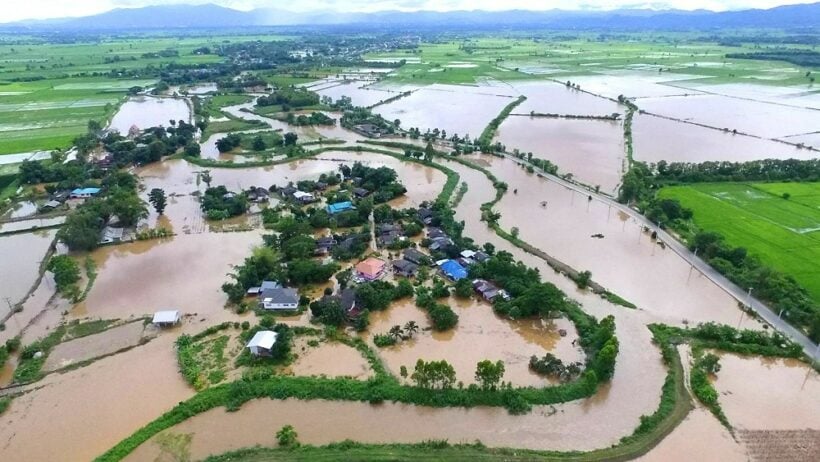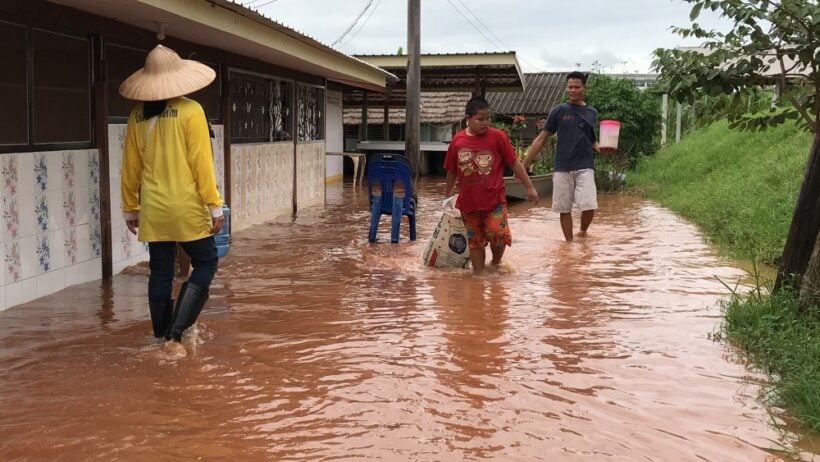 SOURCE: The Nation
Eight Thai dams on 'floodwatch'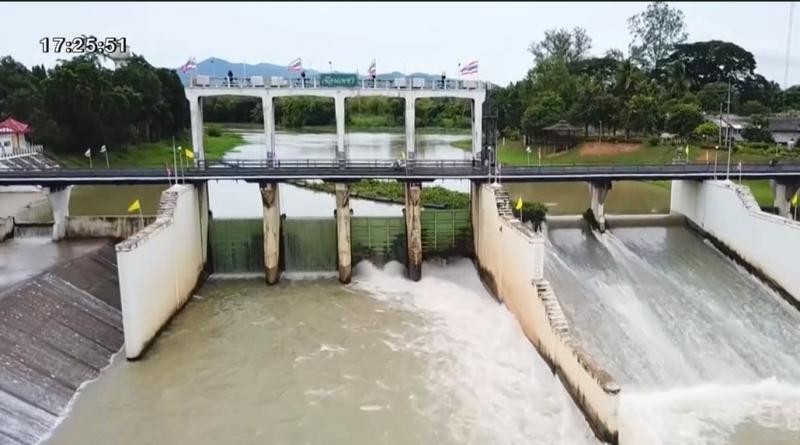 The Mekong River is steadily dropping, but a 'flood watch' is on for some central north-eastern dams as well as two dams south of Bangkok.
The Office of National Water Resources secretary-general Somkiat Prajumwong says the department is keeping a close watch on eight large-sized dams which are holding water at alarming levels.
The eight dams are Nam Phung dam in Sakon Nakhon, Lam Pao dam in Kalasin, Chulabhorn dam in Chaiyaphum, Ubonrat dam in Khon Kaen, Vajiralongkorn dam in Kanchanaburi, Pranburi dam in Prachuap Khiri Khan, Nam Un dam in Sakon Nakhon and Kaeng Krachan dam in Phetchaburi.
Thai PBS reports that water in both the Nam Un and Kaeng Krachan dams is now 103% of their holding capacities.
Governors in respective provinces are now playing a central role in issuing flood warnings and launching relief operations.
The water level in the Phetchaburi River at Muang district is still about 60 centimetres under the banks as more water is being discharged into the irrigation system. Moreover, less water, about 54 centimetres high, is now flowing across the spillway of the Kaeng Krachan dam. However, the Phetchaburi River is likely to overflow into Tha Yang and Ban Laem districts.
Less water is also flowing into the Kaeng Krachan dam. However, the water level in the dam may go up higher next week if there is more rain. Therefore, it is still necessary for the dam to continue to discharge water downstream.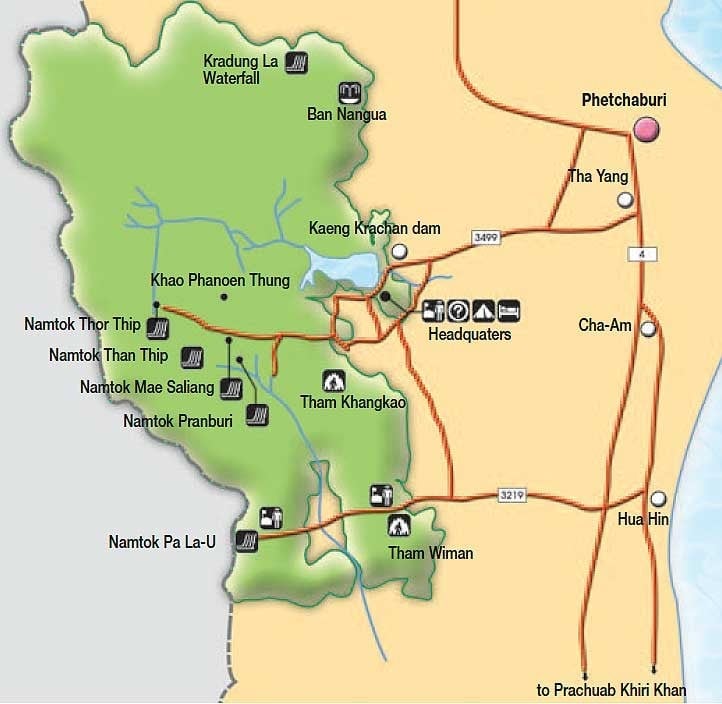 SOURCE: Thai PBS