The Andaman's first artificial seaweed installation in Khao Lak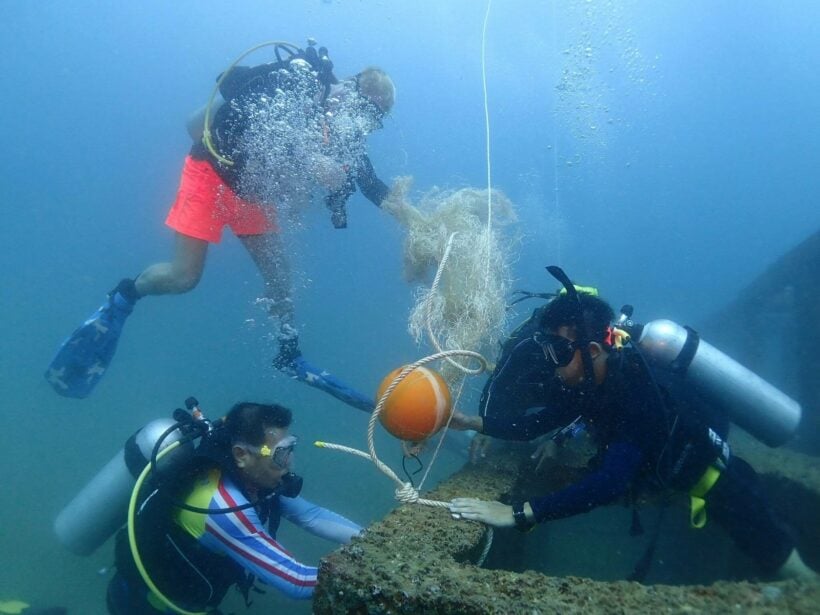 An installation of 'artificial seaweed' took place at Bang Neang Beach in Takua Pa, led by Phang Nga Vice Governor Pakpoom Intarasuwan yesterday (May 16).
There were 25 volunteer conservationists across different occupations such as teachers, doctors, soldiers, police, local politicians and foreigners joining in the installation which is happening over four days.
Diving instructor Songwut Kwongming, who is the leader of the artificial seaweed installation says, "This artificial seaweed attracts small fish to live amongst it as a safe place and breeding area. Big fish come into the area to eat the smaller fish which reinforces the eco system. This is the first place in the Andaman Sea for an artificial seaweed installation."
"Artificial seaweed has been installed in 80 artificial coral reefs in other areas. The installations aim to restore marine resources for marine life habitats and provide shelters in the area for an underwater park which is three nautical miles from the shore. The area is run like an 'underwater museum' which helps support artificial reef tourism and decrease the detrimental affects on our natural coral reefs," he added.





SOURCE: National News Bureau of Thailand


Read more headlines, reports & breaking news in Thailand. Or catch up on your Thailand news.
Alleged Greek murderer of Phuket beautician remains at large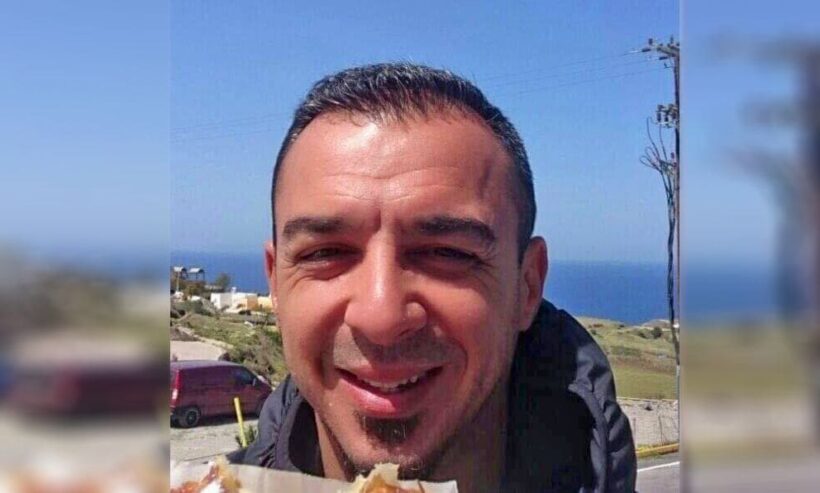 PHOTO: Dimitrios 'Dim' Chairopoulo, wanted and believed to be living in Greece
Local Phuket police are yet be informed of the latest in an international hunt for a Greek alleged murderer Dimitrios Chairopoulos. He remains wanted as a suspect in the murder of local beautician 43 year old Niramon 'Bea' Aewkaew in Phuket during February.
Cherng Talay police say they want an Interpol Red Notice issued so that they can track down and arrest 42 year old Dimitrios 'Dim' Chairopoulos, wanted for the murder. Bea and Dim were seen leaving their accommodation on February 11. It was the last time Bea would be seen alive.
Mr Chairopoulos was recorded as clearing Immigration at Phuket International Airport to board a flight to Dubai in the hours after Ms Niramon was last seen alive. He boarded an Emirates flight EK0379 to Dubai, departing Phuket at 2am. Police also confirmed that he arrived in Dubai on the same day.
"If he comes back to Thailand he will be arrested," said Chief Col Sen Kwannimit of the Cherng Talay Police.
A request for a Red Notice was submitted with the Foreign Affairs Division of the Royal Thai Police on February 19 but, for now, no formal international's notice has been published..
Cherng Talay Police confirmed that Dim was seen leaving the room at a guesthouse in Bang Tao where Ms Niramon's body was found on Saturday, February 16.
In the days leading up to her murder her family had been desperately trying to contact her.
'Bea' was the eldest of 5 children from Phatthalung province and had been working in Phuket as a beautician at the time.
One of her sisters, May' was contacted on February 15 by one of Bea's workmates trying to locate her.
Neither May or Bea's other sisters, relatives or friends were able to contact her. Bea had just moved to a new house so nobody knew where she was living. Another sister, Pichy, spoke to friends and was able, using Google Maps, to locate the guesthouse she was staying.
The owner of the room told the family that the air-conditioning was on in the room but there was no response. When the owner returned with a key he informed the family that Bea was found on the bed with a black cloth stuffed in her mouth and her hands and feet bound.
CCTV footage shows the couple leaving the room in the afternoon of February 11, the last time that Bea was seen alive.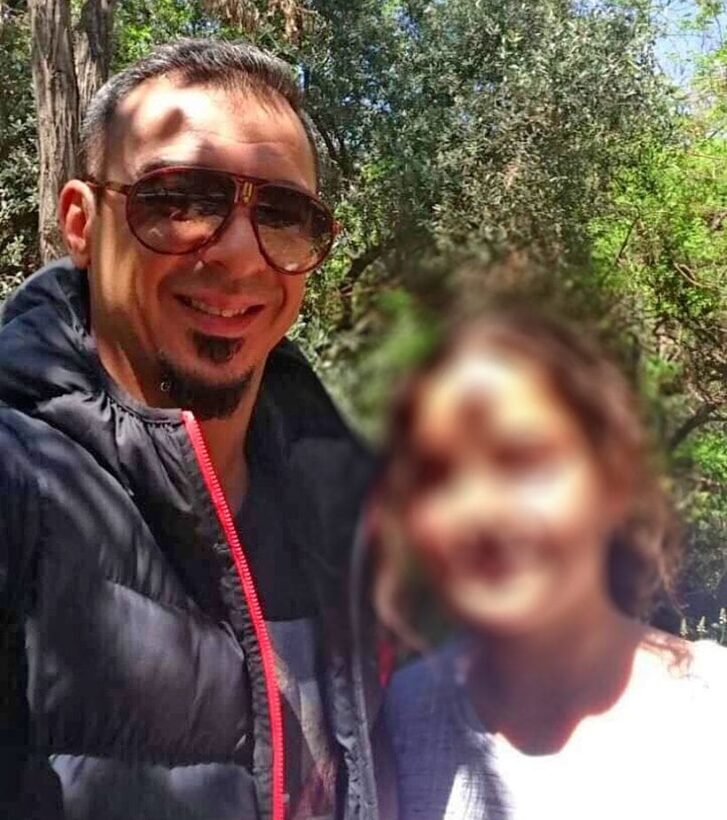 Dimitrios 'Dim' Chairopoulos with his daughter from another relationship
What we know about the alleged murderer?
Dimitrios 'Dim' Chairopoulos, who remains at large and thought to be in Greece, worked as security in a night club in Athens. He already had a daughter to another woman in Greece.
During his relationship and marriage with Bea he was said to be 'controlling' and 'jealous' by members of Bea's family. A close family friend told The Thaiger that the family had concerns for Bea's safety and were 'uncomfortable' with her ongoing relationship and marriage with Dim.
"We tried to get to know him at family functions but he was not easy to know and seemed very possessive of Bea," said one of the close family members who asked not to be named.
"He did threaten to kill her if she ever left him and Oh, another of her sisters, went with Bea to file a report of the threats at the Cherng Talay police station at the time," they explained.
That report was made to police in 2016. A year later the pair married and were still married at the time of the murder.
"He would drive past the beauty shops that Bea worked at and spy on her."
The family claim that, apart from his own possessions, he also stole Bea's phone before he headed to the Phuket International Airport on the evening of the murder.
So where is Dimitrios Chairopoulo?
At this stage the Greek Embassy has made no comment about the case or followed up with Greek Police about the pursuit for the fugitive man.
There are currently approximately 58,000 valid Red Notices worldwide of which only 7,000 are public. An Interpol Red Notice has not been issued to alert international police or Immigration officials to be on the look-out for Dim.
For now, the alleged murderer of Bea – an innocent Phuket beautician, beloved sister and family member – remains at large, most probably in Greece.
If anyone has any information about Dimitrios 'Dim' Chairopoulo's whereabouts or information that may lead police to arrest him, please send a confidential message to The Thaiger.
STUDY: Daily marijuana use increases risk of psychotic disorder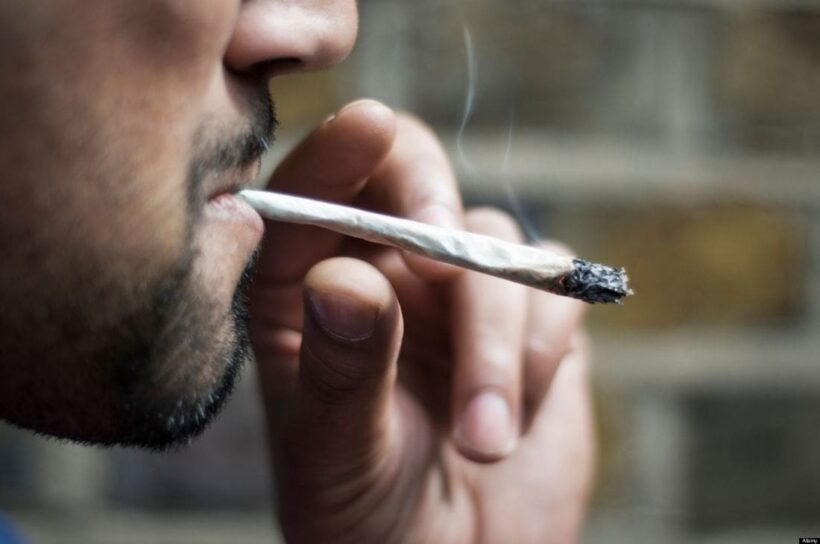 The legalisation of medical-use marijuana continues to sweep across the globe, recently in Thailand where the roll-out and enactment of practical uses of the new legislation are underway.
But this spread of a new legal credibility of the drug continues whilst possible health risks (or benefits) are not fully understood. Properly medically supervised or scientifically conducted studies continue to come out weekly with varied results about the benefits or dangers of long-term cannabis use.
According to new research published in 'Lancet Psychiatry', a weekly peer-reviewed general medical journal, people who use cannabis daily, as well as those who use high-potency weed, may be three times more likely to develop psychotic disorder than never-users.
The new evidence is consistent with previous experiments that suggest heavy use and high THC concentration cannabis – a 10% concentration of THC (the psychoactive substance within cannabis) or higher – can be harmful to mental health.
Dr. Marta Di Forti, lead author and a clinician scientist at the Institute of Psychiatry, Psychology & Neuroscience, King's College London said the 'Psychotic disorder' was precisely what was studied.
"We are talking about people who meet diagnostic criteria and come to the attention of mental health services to receive treatment for psychosis. So they have to have symptoms of psychosis across the spectrum – hallucination, delusions – that have lasted at least for a week."
Currently, medical cannabis is legal in most European countries, though recreational use is only legal in Netherlands, Czech Republic and Spain (in certain situations). Meanwhile many other countries continue to discuss legalisation.
Di Forti and her co-authors pf the paper looked at data from five countries in Europe… UK, the Netherlands, Spain, Italy and France. Brazil was also included in the sample where cannabis is illegal.
They found 901 patients with a first-time episode of psychosis over a five-year period and compared them to 1,237 matched non-patients.
Daily use of cannabis was more common among patients with psychosis compared to the controls, they found. About 30% of patients reported using cannabis daily compared to just 7% of non-patient controls. And use of high potency cannabis was also more common among patients than controls – 37% compared to 19%.
The study results do not provide enough information for her to say "use only this amount, only this often" to remain safe.
At this stage, the paper estimates one in five new cases of psychosis may be linked to daily cannabis use, and one in 10 cases linked to use of high potency cannabis.
You can read the full report in Lancet Psychiatry.
Democrats toppled in Phuket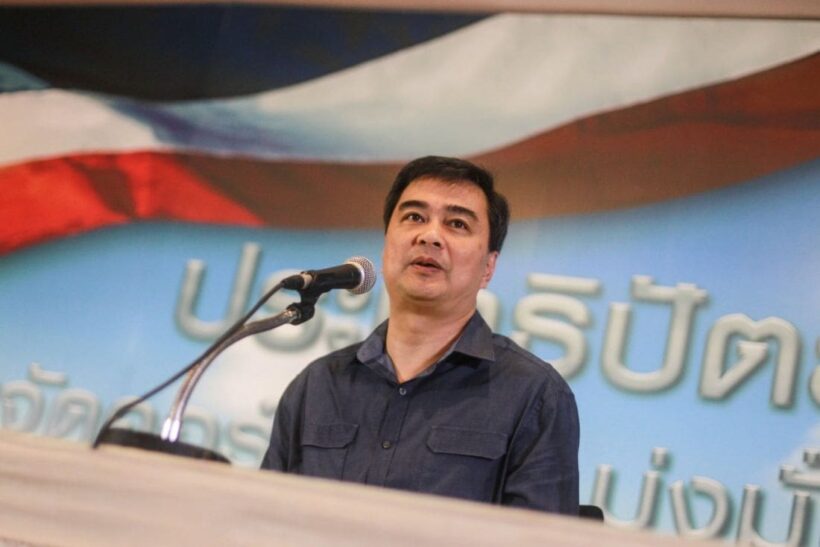 PHOTO: Democrat Party leader Abhisit Vejjajiva resigned the leadership position last night amid dismal polls around the country
The Democrat Party in Phuket, once a reliable strong-hold of Democrat votes, has yielded its customary monopoly, ceding two House seats to the junta-aligned Phalang Pracharat Party.
The unofficial tally, as of late last night, gave Phalang Pracharat's Sutha Prateep na Thalang the victory in Constituency 1 with 32,338 votes.
He beat Democrat Rewat Areerob, who got 25,198 votes.
The voter turnout was 70.80 per cent.
In Constituency 2, Natthee Thinsakhu of Phalang Pracharat beat Democrat Chaiyos Panyawai, 26,787 votes to 23,492.
Voter turnout was 72.57 per cent.