Day Four – Road toll much higher than last year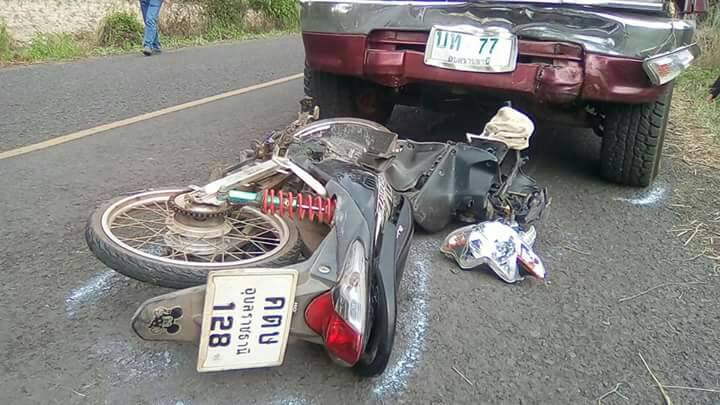 Thailand's Songran road death toll has reached 248, with 2,557 injured in 2,449 accidents during the first four days of the so-called seven dangerous Songkran days (Wednesday to Saturday).
The figures marked an across-the-board increase over the same period last year, which saw 226 deaths, 2,457 injured and 2,385 road accidents. On Saturday alone, there were 603 accidents, killing 57 people and injuring 626 others. Some 44 per cent of the road accidents stemmed from drunk driving and 26 per cent from speeding. A majority (80 per cent) of the crashes involved motorcycles, according to the Road Safety Centre.
From April 11 to April 14, Chiang Mai reported the highest number of accidents – 99 – and the highest number of injuries – 109. Nakhon Ratchasima reported the most number of deaths – 17. Only eight provinces remain death-free: Yala, Ranong, Lop Buri, Satun, Samut Songkhram, Nong Khai, Nong Bua Lamphu and Anything. Phuket has reported on road death – a Chinese tourist on Saturday.
As many holidaymakers were expected to start their return journey to Bangkok and neighbouring provinces for work today, the authorities will concentrate on highway checkpoints, roadside service points, pit stops and ensure public transport drivers' sobriety, the centre said.
Meanwhile, the NCPO and Army deputy spokeswoman Colonel Sirichan Ngathong reported yesterday that the authorities had seized a total of 7,067 vehicles from drunk drivers in the first four days of monitoring road accidents over the Songkran holidays.
Apart from seizing 5,019 cars/trucks and 2,048 motorcycles from April 11 to 14 in an effort to enforce drunk-driving laws, the authorities also seized driver's licences from 16,588 motorists and motorcyclists. The seized vehicles would be returned to the owners after the seven-day accident-monitoring period, she added. Colonel Sirichan reminded people that very hot weather was forecast for Sunday to Wednesday, with maximum temperatures of up to 40 degrees Celsius and summer storms expected in upper Thailand plus Bangkok and surrounding areas. She said the Army and related agencies would help affected residents where necessary.
National police deputy chief Pol General Weerachai Songmetta, meanwhile, presided over an oath-taking rite in Samut Prakan province in which 380 drunk-driving offenders vowed not to repeat the offence, before listening to a monk's sermon. They were then brought to court for legal action.
SOURCE: The Nation
- The Thaiger & The Nation
15 year old dies in Chiang Mai boarding house fire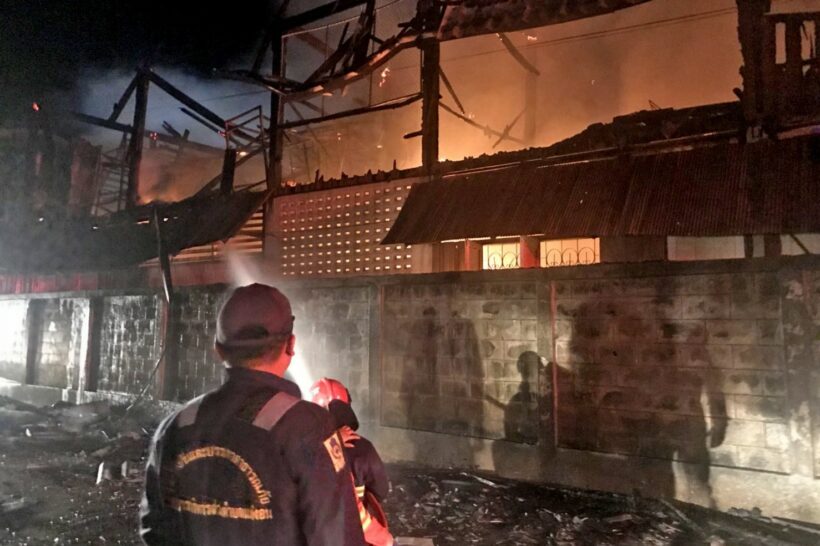 PHOTO: Chiang Mai City Life
A 15 year old girl has died following a fire that engulfed the living areas of a Christian boarding school in Fang district, north of Chiang Mai city, this morning. Fang police were alerted at 1:30am about the fire at the Christian Paolo School that is run by the Evangelical Fellowship of Thailand.
Ten fire engines were dispatched to tackle the fire that was raging through the two storey boarding house. All but one of the 74 children escaped, assisted by firefighters. The boarding house accommodates 28 boys and 46 girls, most of them from hill tribes.
After the fire was eventually extinguished hours later, the charred body of Saenghom Omsin was found on the second floor. The students told police that they believe the fire was started by a short circuit in a ceiling fan in her room before it spread.
Police suspect that Saenghom went underneath her bed instead of running out.
SOURCE: The Nation, Chiang Mai City Life
Chiang Mai: Spanish man arrested in Lampang over UK cocaine bust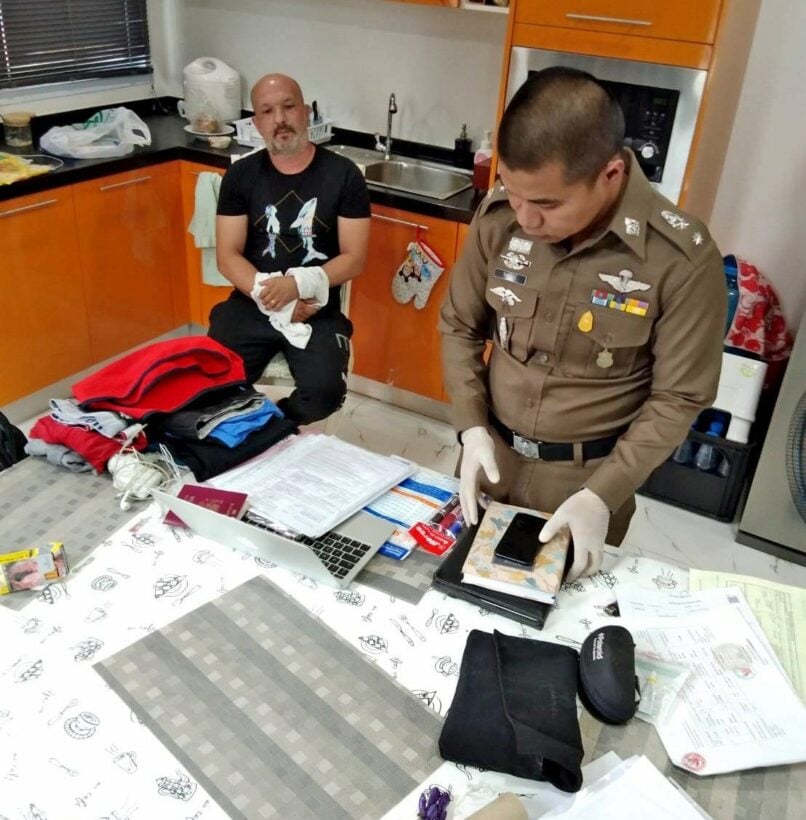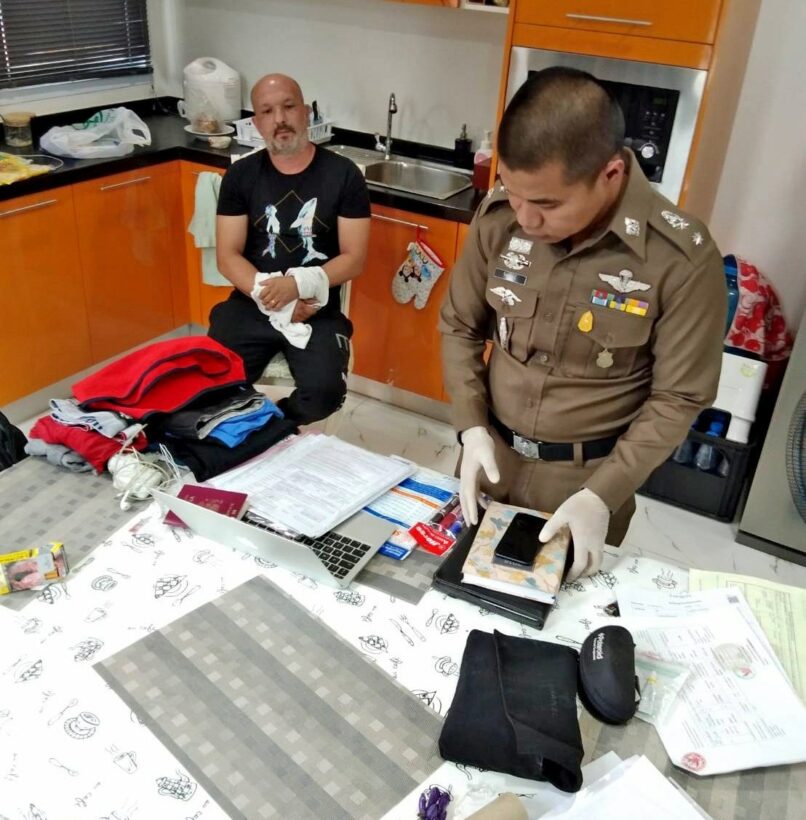 Heavily armed drug suppression police have arrested a 36 year old Spanish citizen at a noodle shop in Lampang in northern Thailand at the weekend.
A warrant for the arrest of Spaniard  Francesco Jesus Gutierrez Marcos was issued in Thailand last Friday following representation from UK authorities and an official extradition request.
Marcos is alleged to be a member of a five person gang that imported 513 kilograms of cocaine into the United Kingdom. UK authorities said that Marcos fled to Thailand after the bust at the end of January this year.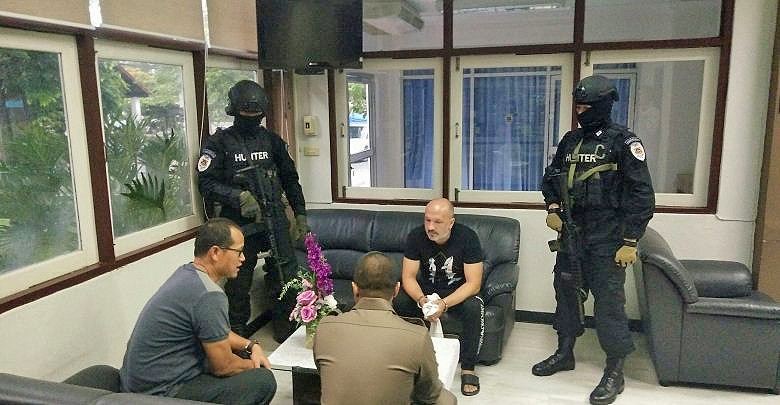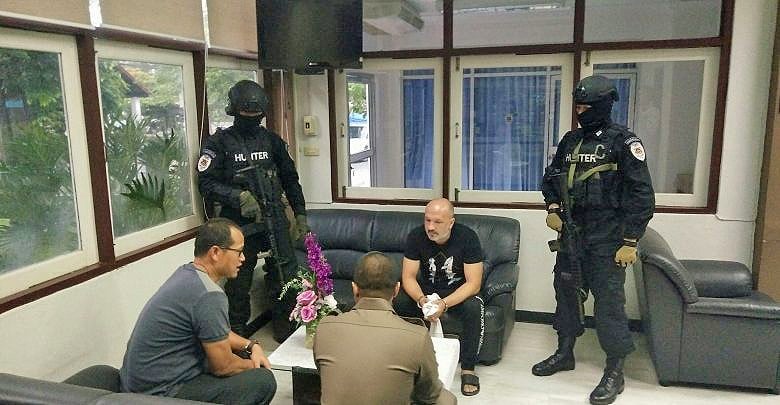 SOURCE: INN
Chiang Mai: Governor visits 74 year old rape victim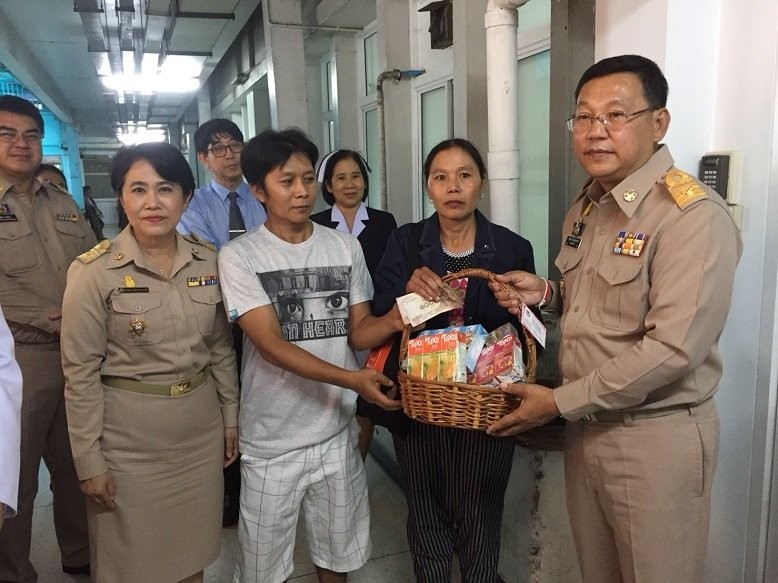 PHOTO: Chiang Mai City Life
Chiang Mai's Governor, Supachai Iamsuwan, visited the elderly sexual assault victim from earlier this week.
Read the story HERE.
The new governor, along with officials from the Office in Social Development and Human Security, visited 74 year old Sudjai Sukhamton at her home.
Social Development and Human Security say they will be following the Governor's visit with regular checks on her trauma and to provide additional services.
The attacker, 30 year old Suchart 'Tim Tinyam' Sukasem, had served time in jail in the past and was recently working as an attendant at a local carnival. The attack on 74 year old Sudjai occurred on the night of July 9.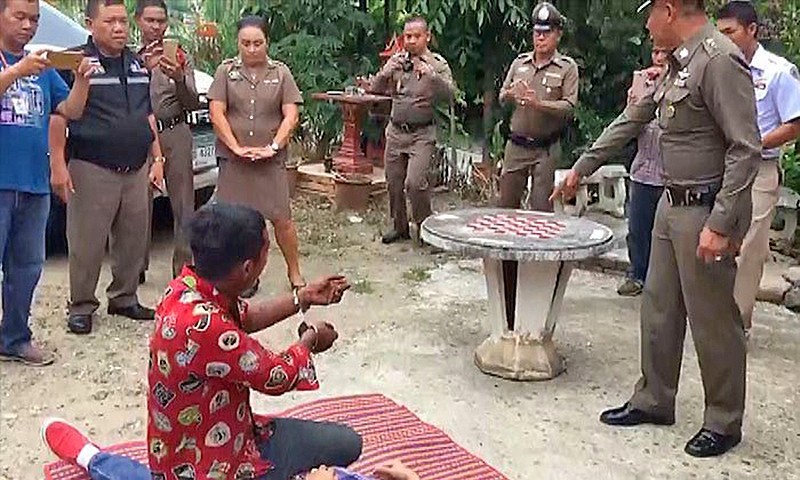 Original story HERE.