Day Four – Road toll much higher than last year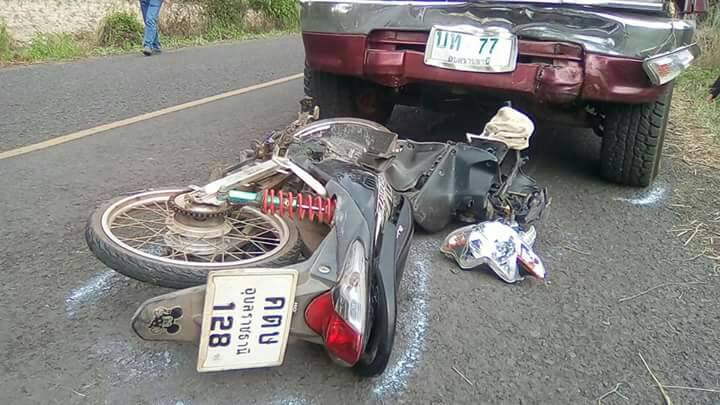 Thailand's Songran road death toll has reached 248, with 2,557 injured in 2,449 accidents during the first four days of the so-called seven dangerous Songkran days (Wednesday to Saturday).
The figures marked an across-the-board increase over the same period last year, which saw 226 deaths, 2,457 injured and 2,385 road accidents. On Saturday alone, there were 603 accidents, killing 57 people and injuring 626 others. Some 44 per cent of the road accidents stemmed from drunk driving and 26 per cent from speeding. A majority (80 per cent) of the crashes involved motorcycles, according to the Road Safety Centre.
From April 11 to April 14, Chiang Mai reported the highest number of accidents – 99 – and the highest number of injuries – 109. Nakhon Ratchasima reported the most number of deaths – 17. Only eight provinces remain death-free: Yala, Ranong, Lop Buri, Satun, Samut Songkhram, Nong Khai, Nong Bua Lamphu and Anything. Phuket has reported on road death – a Chinese tourist on Saturday.
As many holidaymakers were expected to start their return journey to Bangkok and neighbouring provinces for work today, the authorities will concentrate on highway checkpoints, roadside service points, pit stops and ensure public transport drivers' sobriety, the centre said.
Meanwhile, the NCPO and Army deputy spokeswoman Colonel Sirichan Ngathong reported yesterday that the authorities had seized a total of 7,067 vehicles from drunk drivers in the first four days of monitoring road accidents over the Songkran holidays.
Apart from seizing 5,019 cars/trucks and 2,048 motorcycles from April 11 to 14 in an effort to enforce drunk-driving laws, the authorities also seized driver's licences from 16,588 motorists and motorcyclists. The seized vehicles would be returned to the owners after the seven-day accident-monitoring period, she added. Colonel Sirichan reminded people that very hot weather was forecast for Sunday to Wednesday, with maximum temperatures of up to 40 degrees Celsius and summer storms expected in upper Thailand plus Bangkok and surrounding areas. She said the Army and related agencies would help affected residents where necessary.
National police deputy chief Pol General Weerachai Songmetta, meanwhile, presided over an oath-taking rite in Samut Prakan province in which 380 drunk-driving offenders vowed not to repeat the offence, before listening to a monk's sermon. They were then brought to court for legal action.
SOURCE: The Nation


Read more headlines, reports & breaking news in Chiang Mai. Or catch up on your Thailand news.

Toxic free school lunches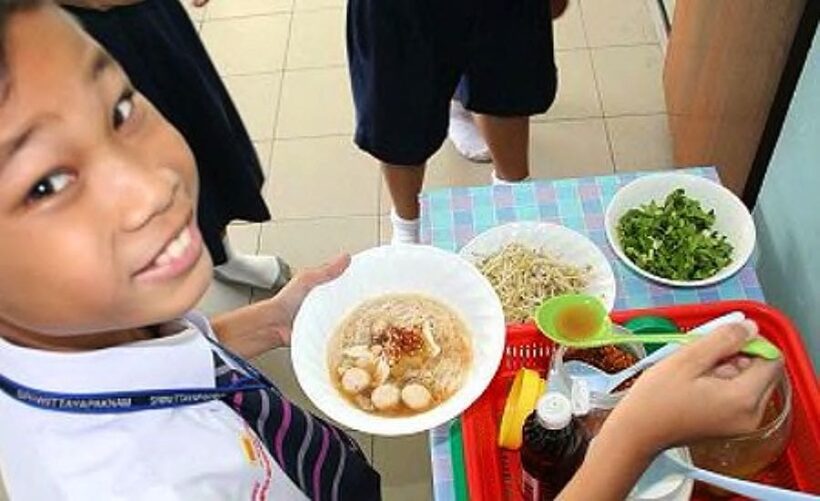 "Meat balls and sausages used in student lunches were also found to be contaminated with borax and formalin."
A major study has been released researching contaminants in vegetables used in the state-sponsored school lunch program. You'd hope that the lunches were fresh and nutritious, right?
Instead, they were dangerous.
Vegetables and fruits found in lunches for students under the government's free lunch program are almost 100 percent contaminated with pesticides and 99 percent of the urine samples from students and teachers in four provinces were tested with organophosphate, a deadly toxic pesticide that can attack the nervous system.
The alarming findings were the result of a research jointly conducted by Thai Education Foundation, Thai Health Promotion Foundation, Field Alliance of Chiangmai University and Greenpeace Thailand between July 2017-October 2018 on student lunches in 55 schools in Chiang Mai, Pathum Thani, Sakon Nakhon and Phang-nga provinces.
Vegetables, widely used in student lunches which were tested, include carrot, cabbage, Chinese cabbage, kale, long bean and tomato.  However, only two types of chemicals were tested – organophosphate and pyrethrum because organophosphate are widely used in insecticides for fruits and vegetables.
Thai PBS reports the the Thai Education Foundation secretary-general Marut Jatikate said that the most alarming findings appear to be the organophosphate residue found in 99 percent of the 436 urine samples from students and teachers in the four provinces.
Organophosphate poisoning symptoms include increased saliva and tear production, diarrhea, vomiting, small pupils, sweating, muscle tremors and confusion.
He said that the tests this time focused on two chemicals – organophosphate and pyrethrum – but they should have covered more toxic chemicals.
Nevertheless, he said findings from this research would be sent to the schools and parents of students in order that they would change the menu of student lunches but switching from mass-produced vegetables and fruits to organic vegetables and fruits which should be safer.
Besides the unsafe fruits and vegetables, Mr Marut said meat, meat balls and sausages used in student lunches were also found to be contaminated with borax and formalin.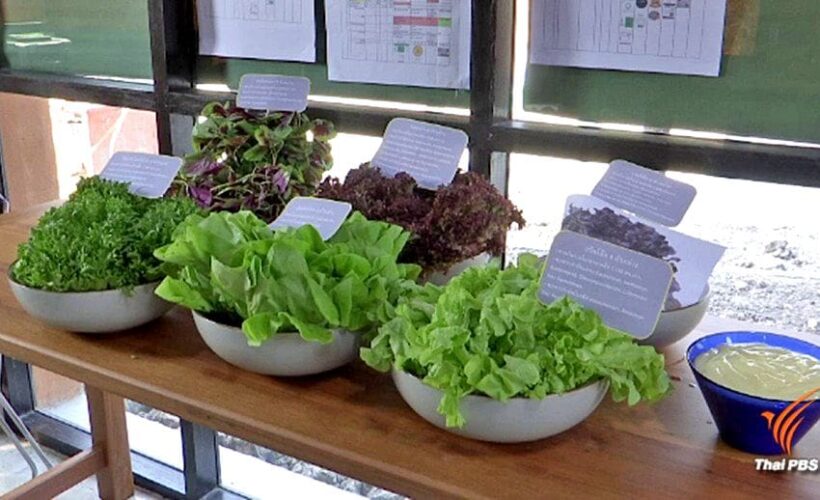 ORIGINAL STORY: Thai PBS
Teaching children to avoid sexual predators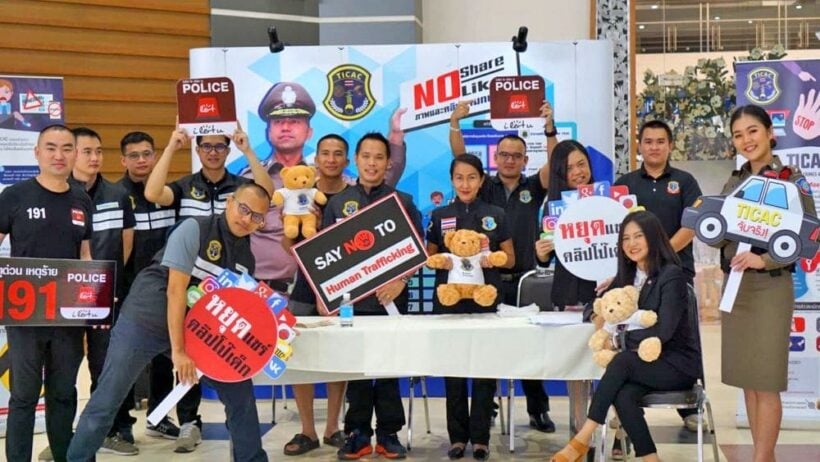 "These clips are then recorded and sold to a secret group."
Members of the police-led Thailand Internet Crime against Children (TICAC), Zoe International and the Hug Project are educating students on how perpetrators lure victims and use their sexual information and images to further extort sexual favours.
"Their plans are very complex," said Wirawan 'Boom' Mosby, founder and director of the Hug Project, which co-launched the program with Zoe International and TICAC yesterday.
Sexual predators have migrated to the Internet over the past few years, thanks mainly to development in technology and strong police suppression in real time, Wirawan said.
She said both boys and girls are being targeted, citing a TICAC case that involved more than a hundred teenage boys.
In a typical scenario, she explained, a paedophile sets up a fake account on social media such as Line, Facebook or Skype, using the image of a beautiful girl as a profile picture to get close to the target. After building affection and trust, the predator might then send a clip of a woman masturbating, and ask for a similar clip in exchange. These clips are then recorded and sold to a secret group.
As the target is often scared about the clip being leaked, the predator is able to extort more videos, Wirawan explained.
As per the Hug Project, two teachers in each school will be trained to help students avoid falling prey to online sexual coercion and extortion. The students will know which teachers they can reach out to, and the teachers in turn can report the case to Hug Project officers or TICAC.
"We will use technology to fight technology," Wirawan added.
The project will also limit students' access to adult content. By installing OpenDNS on their Wi-Fi routers, schools will be able to block pornography and websites deemed "unsafe" from being accessed by devices connected to the school's Wi-Fi.
Wirawan's company, Movaci Technology, will also offer free technical support.
For now, the programme includes eight state-run schools and three private foundations, along with about 3,000 students, but Wirawan hopes the initiative will be adopted nationwide.
"I hope the Education Ministry adopts and implements this project in all schools," she said.
TICAC chief Pol Maj-General Surachet Hakpal said police had investigated 128 cases of child pornography and 39 of child trafficking between 2015 and 2018.
Of the 140 suspects, 45 were foreigners and the remainder Thai. Police rescued 107 children – 33 boys and 74 girls.
Wirawan has been honoured by the US State Department for combating child trafficking in Thailand.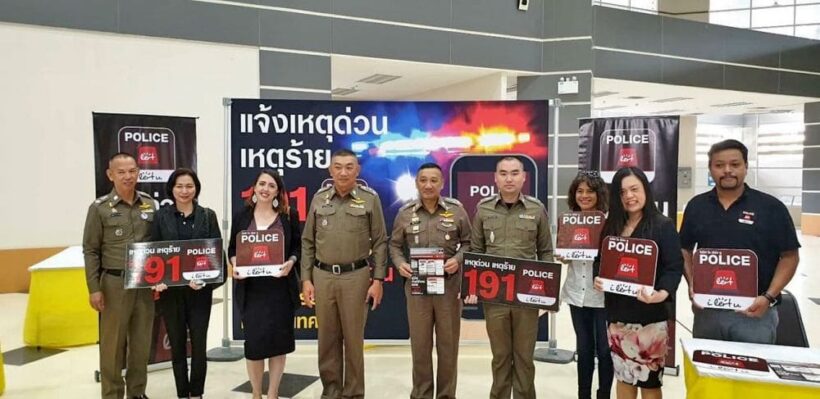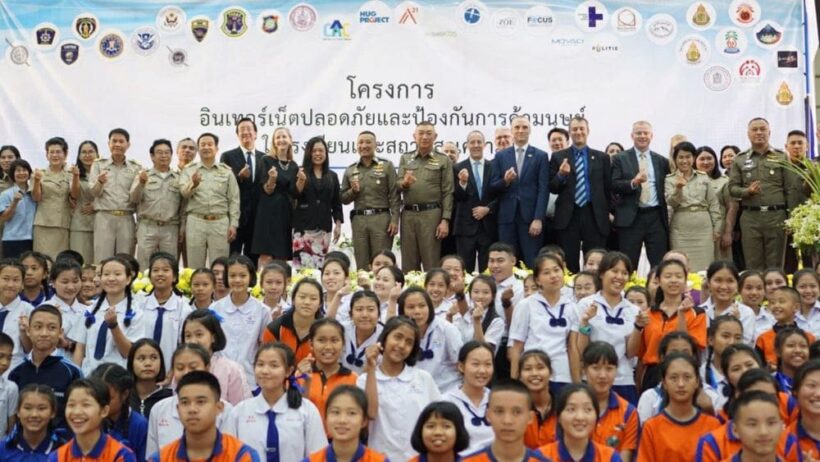 STORY: The Nation
Nude couple pictured on top of Egyptian pyramid sparks investigation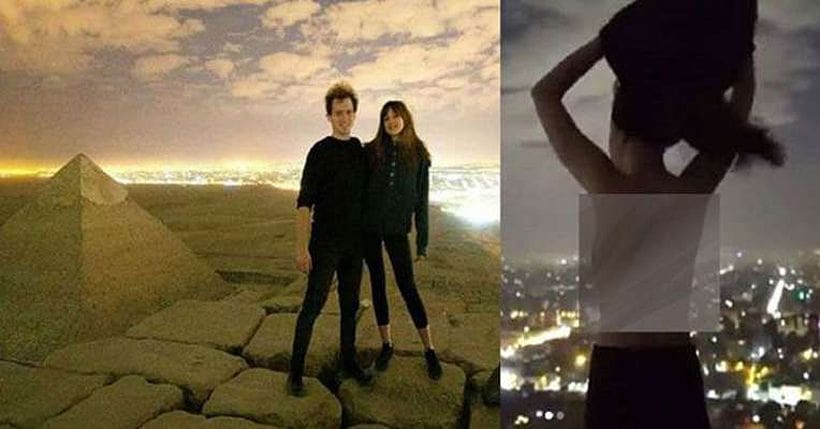 "Climbing pyramids is illegal in Egypt, with critics saying the incident shows a disregard for the nation's laws and its conservative society."
The question of tourists and their behavior at national monuments and popular sites comes up again today. This time in Egypt…
Read the report HERE.
"A video that shows a foreign couple in a naked embrace at the summit of the Great Khufu Pyramid of Giza is sparking reaction among Egyptians.
The three-minute video recorded at night shows a man and a woman scaling what appears to be the Great Pyramid of Giza with the skyline of Cairo in the background. When they reach the top, the video shows the woman taking off her shirt and finishes with a still image of them in a naked embrace.
Minister of Antiquities Khaled al-Anani called it a violation of public morality, and said the incident and the video will be investigated by the attorney general."
It's happened often enough in Thailand where locals believe that foreign tourists have 'defiled' their monuments with poor behaviour. The incidents are often innocent affairs where tourists have climbed over something the locals perceive as sacred, all the way to posing with their naked butts in front of famous temples.
Read about that fiasco HERE.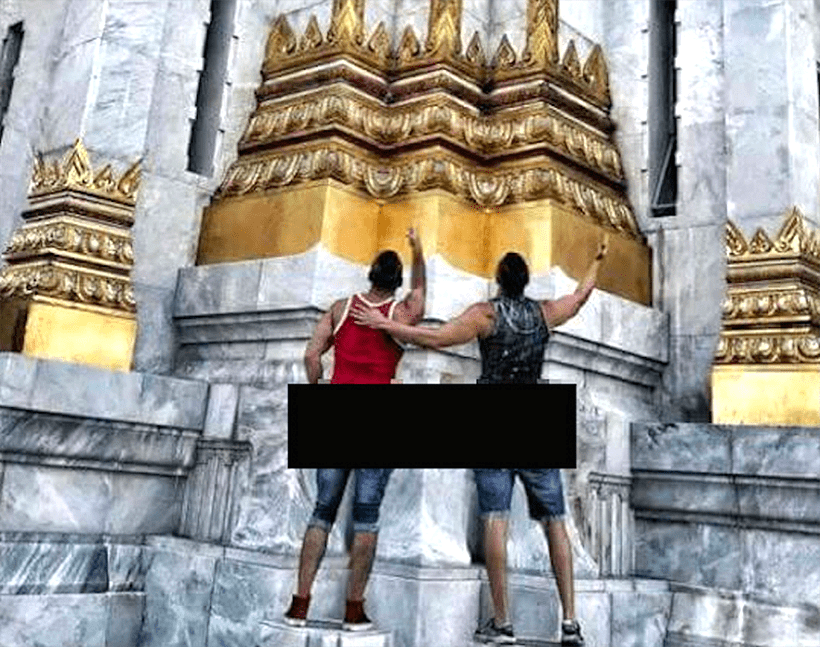 Or a more recent example in Chiang Mai HERE.
Or this one in Ayutthaya HERE.
How can tourists know exactly what is expected of them at some of these monuments? Is it the responsibility of local authorities to alert foreign tourists about expected behaviour? In some case it may not be 100% clear about what is, and what isn't, allowed.
Share your thoughts on our Facebook post about the topic HERE. You haven't 'liked' our Facebook page? Make sure you do when you're there and keep up-to-date with what's happening in Thailand.