Warning: Massage can be dangerous for pregnant women – Health ministry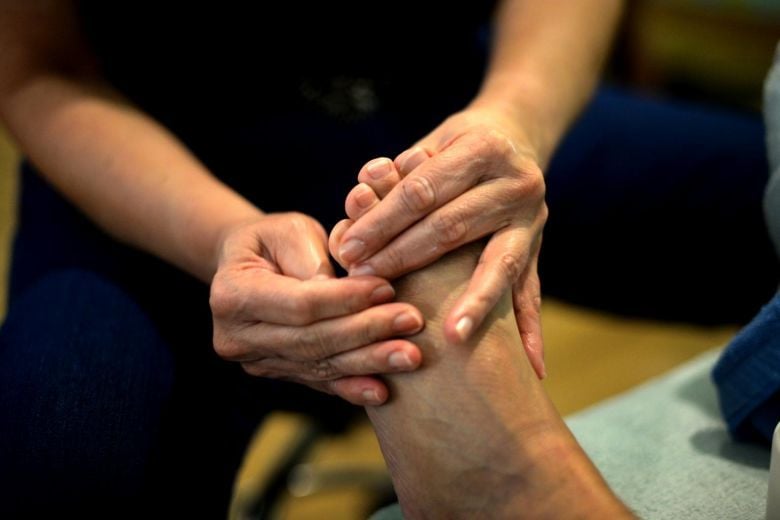 Massage can be dangerous for women at different stages of their pregnancy. The warning was issued by the Public Health Ministry after a woman suffered a miscarriage and went into a coma after getting a foot massage in the Chiang Mai province.
"Women who are less than three months into their pregnancy should avoid massage because it may lead to miscarriage," Dr Khwanchai Visithanon said this week in his capacity as deputy spokesman of the Department of Thai Traditional and Alternative Medicine.
Dr Khwanchai warned women who are more than six months into their pregnancy to also be cautious about getting a massage.
"Pregnant women should also only go for a massage at a place where the masseurs are qualified practitioners of traditional Thai medicine and have undergone at least 800 hours of training," he said.
He added that massage parlours approved by the Health Service Support Department were required to use masseurs with at least 150 hours of training.
This week the family of 25 year old Wirawan Ketkesi issued a public call for help because she was still in a coma. According to the family, Ms Wirawan suffered a seizure while getting a foot massage on January 11.
The masseur tried to resuscitate her before she was rushed to hospital.
At the hospital, doctors discovered that she had suffered a miscarriage. But the patient remains in a coma.
Chiang Mai's deputy public health chief Waranyu Jamnongprasartporn said masseurs are required to check if their customers are pregnant or have any chronic disease before starting the massage, adding that every massage parlour is required to have a licence to operate.
However, he admitted that it was not possible to check every massage parlour in the province, adding "we have conducted random checks to boost customers' safety".
SOURCE: The Nation


Read more headlines, reports & breaking news in Chiang Rai. Or catch up on your Thailand news.
Golden Triangle drug labs increase shipments 1000% – Speed and Ice pouring over the border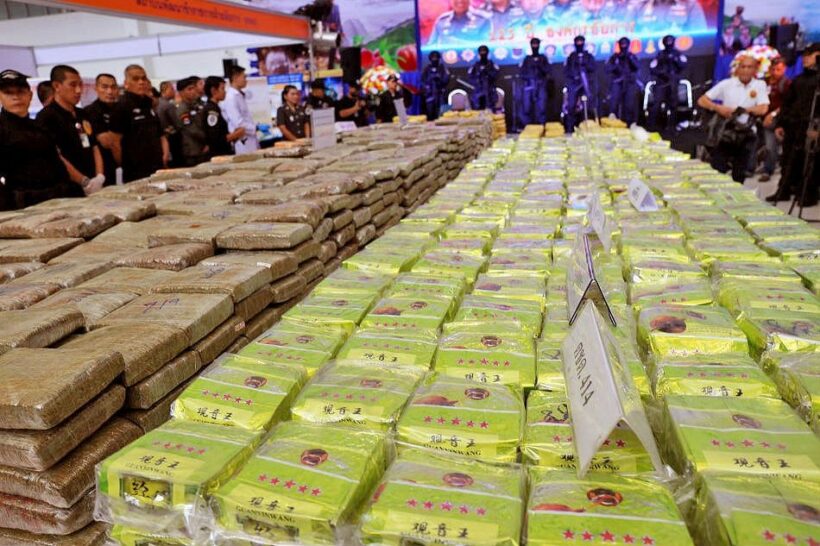 The number of seizures of high-purity crystal methamphetamine are surging into northern Thailand. The demand rises and the methods of detection and enforcement also improve. It's a vicious circle.
Authorities say the number of drug seizures have risen 1000% in just the past 2 years, a stark indication of the growth in industrial-scale production in neighboring Myanmar.
Some 18.4 tonnes of crystal methamphetamine or 'ice', was seized in Thailand last year, according to preliminary statistics from the Thai Office of the Narcotics Control Board. They know it's a tiny proportion of the amounts produced and shipped out undetected.
That figure is up from 5.2 tonnes in 2017 and 1.6 tonnes in 2016. It's more than three times the amount captured across all of Southeast Asia five years ago – a staggering rise in production and distribution.
Thailand remains a major trafficking route for the artificial drug manufactured in Myanmar's Shan and Kachin states – the north-eastern states of Myanmar that border China, Laos and Thailand.
Police say organised crime groups work with local pro-government militias and armed rebels to set-up "super labs" and allow transport through the regions to borders beyond.
The same mega-labs are also pumping out 'cocktail' tablets of methamphetamine, mixed with caffeine and other 'fillers'. The drug is nicknamed 'yaba' in Thailand. Specialist chemists and 'cooks' are brought in from Taiwan and China to run the meth labs in Myanmar, while the ingredients and lab equipment mostly come from China.
The methamphetamine tablets are a low-grade recreational drug, inexpensive and popular with blue-collar workers and low-end recreational drug users across South East Asia. The price for a 'yaba' pill has plummeted from around 200 baht to 80 baht in the past five years.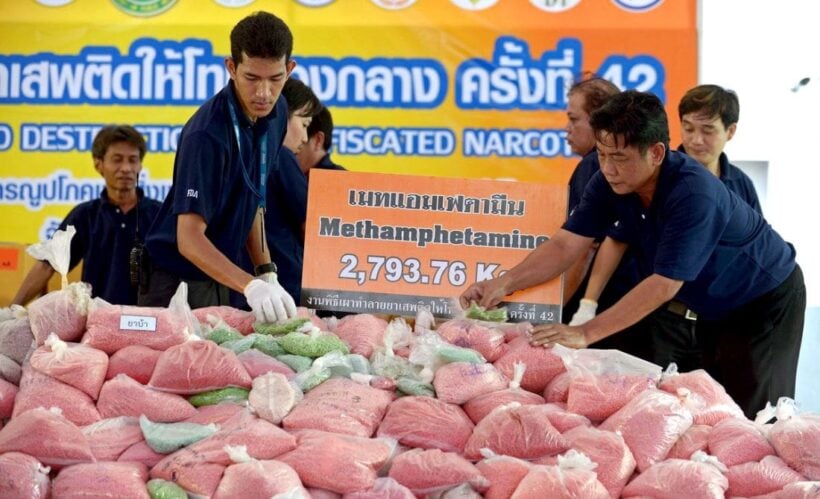 But the Golden Triangle, bordering north-eastern Myanmar, Laos and Thailand, has a long history of illicit drug trafficking.
It came to the West's notice as a cultivation hub for opium and heroin refining but those, now, easily detected crops are being replaced with methamphetamine production. The factories are easily hidden underneath the jungle canopy, and with the assistance of 'co-operative' local authorities, armed gangs and state-sponsored militias, the precursor drugs and final product move in and out with little trouble.
Once the drugs have made their way through Thailand the drug syndicates use "motherships" that intercept the drugs off the Andaman coast and distribute them to other parts of South East Asia, Australia and New Zealand.
Whilst the growth in production and purity of the drugs is alarming authorities, they are also intercepting and detecting a lot more of the road shipments making their way across the Thai borders. But they readily admit they are only netting a tiny part of the larger iceberg.
Despite the frequent showcasing of large drug hauls by Thai police, the vast majority of the drugs coming out of the back-doors of Myanmar's meth labs are getting through undetected.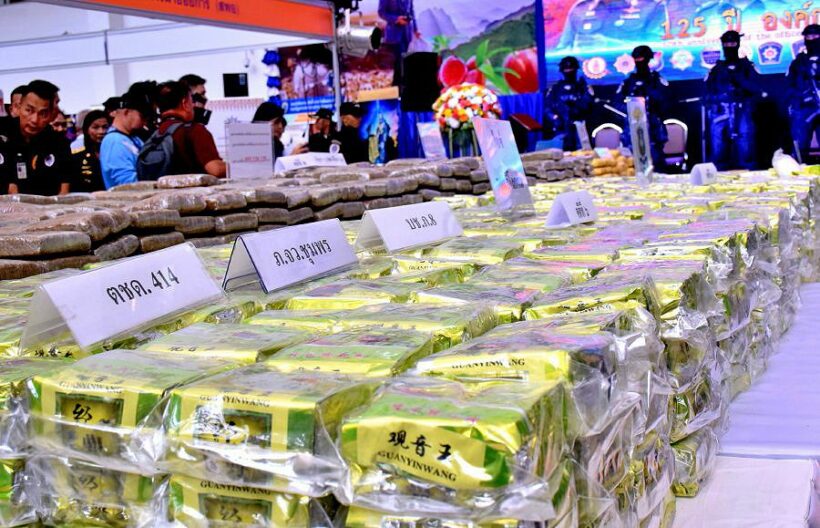 Tham Luang caves closing for retrieval of all rescue equipment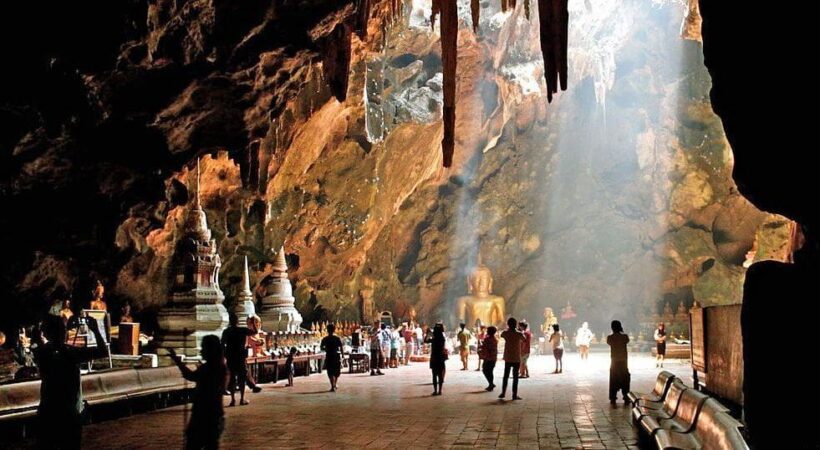 Chiang Rai's Tham Luang caves, the scene of the international cave rescue last July, will close to all visitors from February 19 to allow Thai Navy SEALs to enter and recover equipment left in the cave after the rescue mission.
The mission, which captured the attention of media around the world and changed the young men's lives forever, extracted 13 members of the local Mu Pa youth football team who became trapped by flooding last July when they headed there for a post-training one hour excursion.
Mr. Kavee Prasomphol, chief of the Tham Luang-Khunnam Nangnon national park in Mae Sai district, says the closure of the cave would also allow naval officers to document the scene inside the cave. The areas surrounding the cave remain open to the public.
On January 17, 2019, a SEAL team and rescue workers, including British cave diver Vernon Unsworth and park officials, inspected the cave's interior and found a large quantity of abandoned oxygen tanks, pumps and other equipment.
They entered the cave system only as far as the third chamber, but have not yet reached the location where the footballers took refuge for more than two weeks.
Enjoy The Thaiger's dedication to the rescuers and volunteers who found and retrieved the football team…
Missing Chiang Rai mother found safe in Kunming after 8 months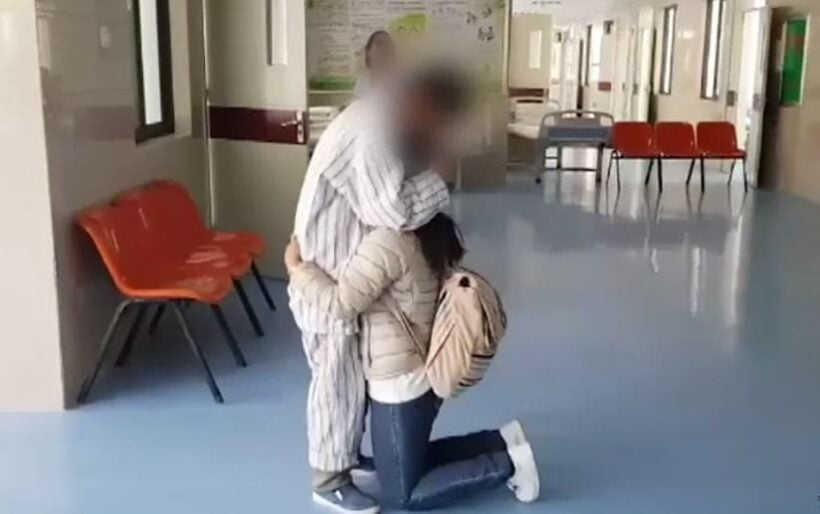 A missing 59 year old Thai woman, reportedly suffering from Alzheimers, has been found in Kunming, China's Yunnan province, about 700 kilometres  from her home in Thailand.
She was reported missing from the northern province of Chiang Rai eight months ago.
Kunming police found the woman, Kaewmanee Arjor, walking alone on a highway and alerted Thai officials in the Chinese city.
Kaewmanee's daughter, Suchada, was accompanied by Chiang Rai officials, and flew to Kunming to be reunited with her mother yesterday. They are expected to be back to Chiang Rai today.
Initial questioning of Mrs. Kaewmanee indicates that she walked from her home in Chiang Rai to Kunming.  It is not currently known how she survived but she appears to be healthy and could communicate with her daughter but was unable to offer details of her journey.
The Chinese police, who arranged accommodation for Mrs. Kaewmanee while Thai officials arranged her repatriation, were thanked by the family and Thai police.
The family say they were impressed with the kindness shown by the Chinese police and the humanity of the Thai immigration police in paying for the return of their mother.
STORY: Thai PBS