Warning: Massage can be dangerous for pregnant women – Health ministry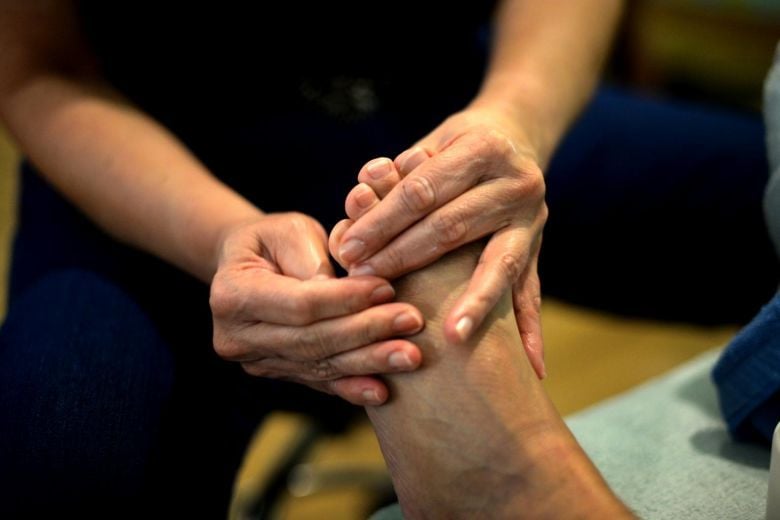 Massage can be dangerous for women at different stages of their pregnancy. The warning was issued by the Public Health Ministry after a woman suffered a miscarriage and went into a coma after getting a foot massage in the Chiang Mai province.
"Women who are less than three months into their pregnancy should avoid massage because it may lead to miscarriage," Dr Khwanchai Visithanon said this week in his capacity as deputy spokesman of the Department of Thai Traditional and Alternative Medicine.
Dr Khwanchai warned women who are more than six months into their pregnancy to also be cautious about getting a massage.
"Pregnant women should also only go for a massage at a place where the masseurs are qualified practitioners of traditional Thai medicine and have undergone at least 800 hours of training," he said.
He added that massage parlours approved by the Health Service Support Department were required to use masseurs with at least 150 hours of training.
This week the family of 25 year old Wirawan Ketkesi issued a public call for help because she was still in a coma. According to the family, Ms Wirawan suffered a seizure while getting a foot massage on January 11.
The masseur tried to resuscitate her before she was rushed to hospital.
At the hospital, doctors discovered that she had suffered a miscarriage. But the patient remains in a coma.
Chiang Mai's deputy public health chief Waranyu Jamnongprasartporn said masseurs are required to check if their customers are pregnant or have any chronic disease before starting the massage, adding that every massage parlour is required to have a licence to operate.
However, he admitted that it was not possible to check every massage parlour in the province, adding "we have conducted random checks to boost customers' safety".
SOURCE: The Nation
Keep in contact with The Thaiger by following our
Facebook page
.
Journey back to Tham Luang in 'The Cave' – VIDEO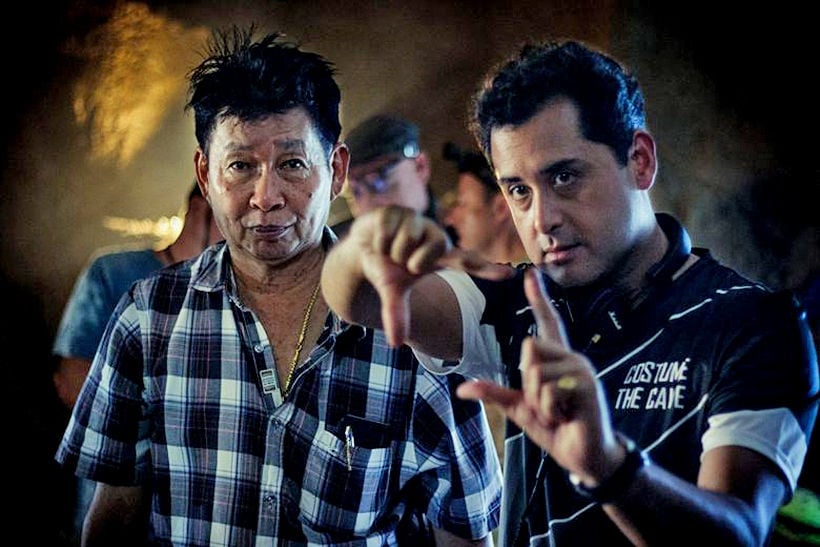 PHOTO: Tom Waller on site during the filming of The Cave – AFP
Determined divers racing against time. Rising waters threatening lives. 12 teenagers and their soccer coach trapped inside for two weeks. A remote cave that most had never heard of.
The stuff of a Hollywood drama, except that it's all true and happened in Chiang Rai last year. Now the first of several re-tellings of the story comes to the big screen in The Cave.
The ordeal in late June and early July last year had barely ended when filmmakers began their own race to get the nail-biting drama onto cinema screens. The first of those projects premiered at the start of October, when director Tom Waller's The Cave showed at the Busan Film Festival in South Korea.
The film was shot over three months earlier this year and has been in post-production since then. The 45 year old Thai-British filmmaker says the epic tale of the Wild Boars (Mu Pa) football team was a story he simply had to tell.
"I took the view that this was going to be a story about the people we didn't know about, about the cave divers who came all the way from across the planet."
The 13 young men entered the Tham Luang cave complex after soccer practice and were quickly trapped inside by rising floodwater. The boys were forced to spend nine nights lost in the cave, whilst Navy Seal and other diver searched frantically, before they were spotted by a British diver.
It would take another eight days before they were all safe, against all odds, in a risky mission.
Waller was visiting his father in Ireland when he saw television news accounts of the drama.
"I thought this would be an amazing story to tell on screen."
But putting the parts together after their dramatic rescue proved to be a challenge. Thailand's government, led by the military NCPO, became very protective of the story, barring unauthorised access to the Mu Pa team or their parents. Waller often feared his production might be shut down.
His good fortune was that the events at the Tham Luang cave in Chiang Rai province had multiple angles and interesting characters. Especially compelling were the stories of the rescuers, particularly the expert divers who rallied from around the world. He decided to make a film "about the volunteer spirit of the rescue."
Other people proposed telling the story from the point of view of the boys, and Netflix nailed down those rights in a deal brokered by the Thai government.
"I took the view that this was going to be a story about the people we didn't know about, about the cave divers who came all the way from across the planet. They literally dropped everything to go and help, and I just felt that that was more of an exciting story to tell, to find out how these boys were brought out and what they did to get them out."
Waller even had more than a dozen key rescue personnel play themselves.
Waller said they were natural actors, blending in almost seamlessly with the professionals around them, and helped by the accuracy of the settings and the production's close attention to detail.
"What you are really doing is asking them to remember what they did and to show us what they were doing and what they were feeling like at the time. That was really very emotional for some of them because it was absolutely real."
Waller says his film is likely to have a visceral effect on some viewers, evoking a measure of claustrophobia.
"It's a sort of immersive experience with the sound of the environment, you know, the fact that is very dark and murky, that the water is not clear."
"In Hollywood films, when they do underwater scenes, everything is crystal clear. But in this film it's murky and I think that's the big difference. This film lends itself to being more of a realistic portrayal of what happened."
Some scenes were filmed on location at the entrance to the actual Tham Luang cave, but most of the action was shot elsewhere.
"We filmed in real water caves that were flooded, all year-round. It is very authentic in terms of real caves, real flooded tunnels, real divers and real creepy-crawlies in there. So it was no mean feat trying to get a crew to go and film in these caves."
The Cave goes on general release in Thailand on November 28.
ORIGINAL ARTICE: Associated Press | Time.com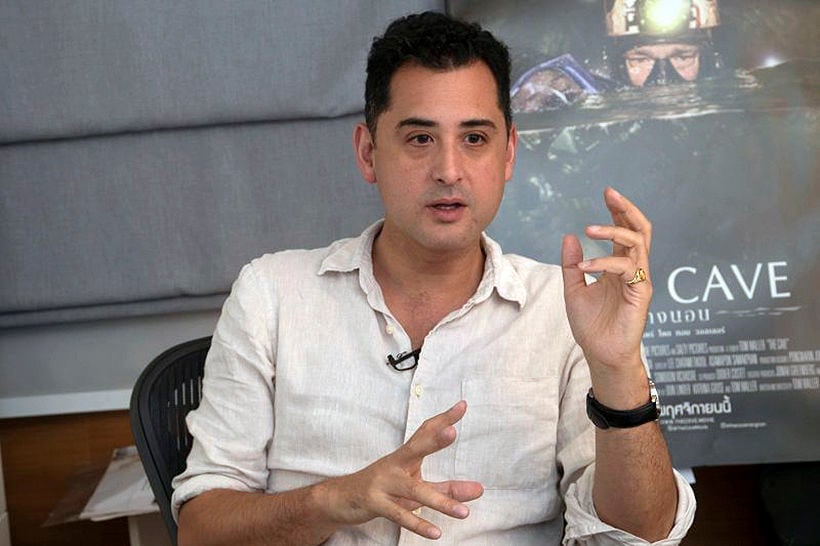 PHOTO: Tom Waller – Associated Press/Sakchai Lalit
Keep in contact with The Thaiger by following our
Facebook page
.
Less monitoring, more enforcement – Prawit warns northern officials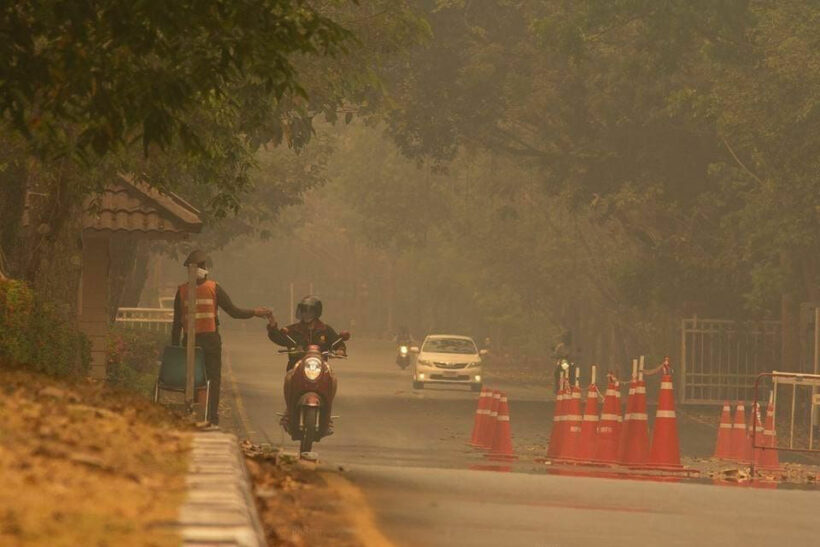 PHOTO: The Thaiger
Thai Deputy PM Prawit Wongsuwan and Natural Resources and Environment Minister Varawut Silpa-archa were in Chiang Mai yesterday to give provincial governors and state agency officials a 'heads up' in preparation for another looming season of forest fires and haze.
The North suffers perennial choking smog from approximately February to April, and Prawit passed on a message from PM Prayut Chan-o-cha who, he said, was fretting over the impact on people's health.
He said the Environment Ministry would take the lead in coordinating with neighbouring countries and related local authorities to monitor the fire problem both in and outside Thailand.
The fires are lit in northern Thailand, and over the border in Myanmar, as burn-offs to prepare for the next year's crops. Last year's choking smoke haze was headline news for months.
SOURCE: The Nation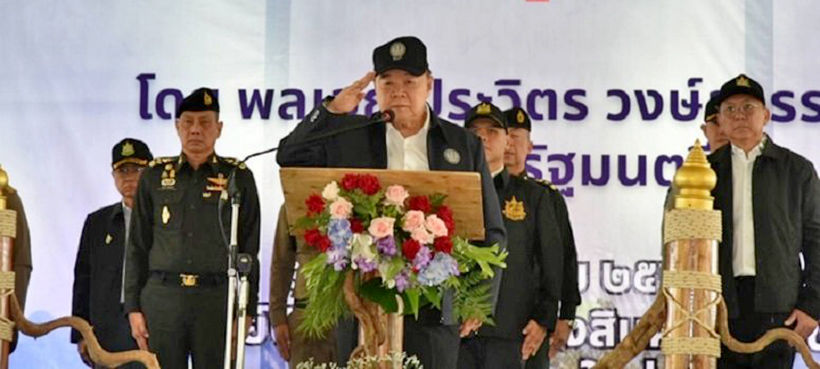 Keep in contact with The Thaiger by following our
Facebook page
.
Thai police officer arrested with nearly 200,000 meth pills in his luggage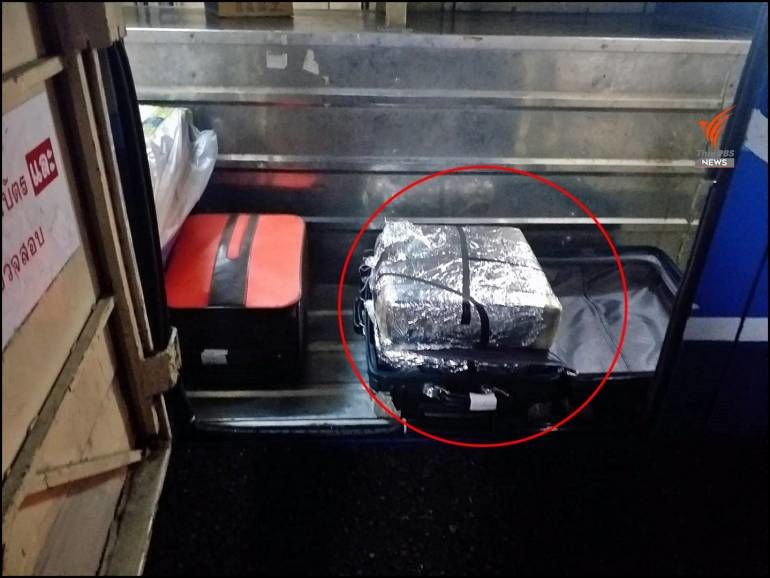 PHOTO: Thai PBS World
A serving policeman has been arrested by police in Chiang Rai province after 198,000 methamphetamine pills were found in his luggage on a Bangkok-bound bus.
Mae Sai district policemen at a checkpoint in Tambon Pong-Ngam, stopped a Nakhonchai Tour bus bound for Bangkok from Mae Sai, for a routine check. The officers found a locked suitcase on the luggage rack above the front seat, occupied by Pol Lt-Col Surachit Thavuth, and asked him to open the bag for inspection.
Pol Lt-Col Surachit Thavuth is a police investigative inspector in Uthai Thani in central Thailand.
Surachit managed to run out of the bus and hid in the roadside bushes, but was eventually apprehended and brought back to the bus to unlock the bag, where the methamphetamine pills were found.
Surachit told the police he went to Mae Sai to take delivery of the drugs for transport to a drug dealer, whom he identified as 'Oak', in Bangkok in return for 100,000 baht. Following his arrest, Thai PBS reports that Surachit was temporarily suspended from duty and a disciplinary committee has been set up to deal with the matter.
Royal Thai Police deputy spokesman Pol Col Krisana Pattanacharoen said the national police chief Pol Gen Chakthip Chaijinda ordered the investigation to be expanded to find the mastermind behind the drug deal.
SOURCE: Thai PBS World
Keep in contact with The Thaiger by following our
Facebook page
.