Day Two evacuations underway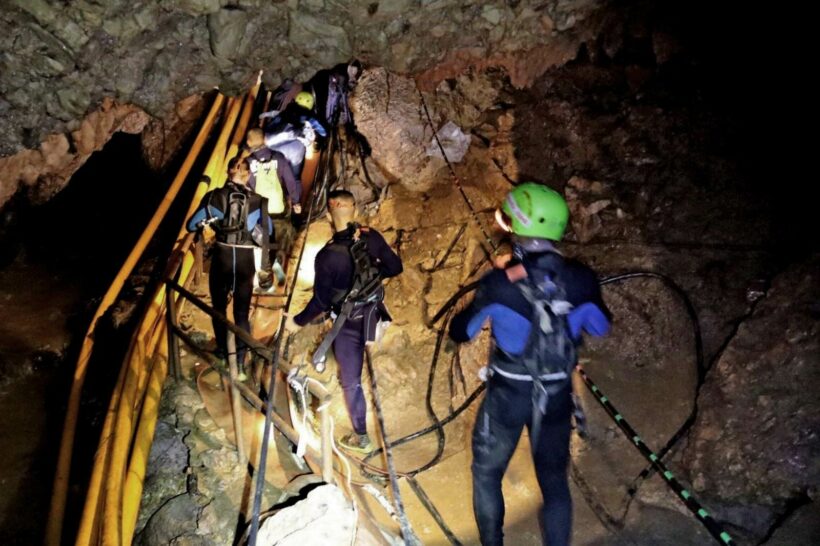 Evacuations are now well underway in day two of the process to extract the 13 players from inside the cave. Four were extracted from the cave last evening, according to an official announcement by former Governor of Chiang Rai Narongsak Osottanakorn.
Yesterday divers and rescuers succeeded in recovering four of the 12 young players after divers headed into the cavern, prepared for anything. The first team-member emerged at 5.40pm, the second at 5.50, the third at 7.40pm and the fourth at 7.50pm.
Narongsak says today's operations started about two hours earlier than was expected, after all the preparations were made including getting replenished oxygen tanks into the cave at strategic locations.
According to a media briefing today, Narongsak says the diving team required about 20 hours to check equipment in readiness for today's second attempt at evacuations. He also noted that the divers needed to rest after a strenuous and stressful, but successful, Sunday.
The 12 players and their assistant coach were trapped inside the cave on June 23 when a flash flood blocked their exit route. The group took shelter on a mud-covered rock ledge called Noen Nom Sao, about four kilometres from the entrance to the Tham Luang caves.
The Governor noted that it takes divers around 11 hours for a roundtrip journey inside the cave system.
Keep in contact with The Thaiger by following our
Facebook page
.
Chiang Rai puts strict conditions on people entering the province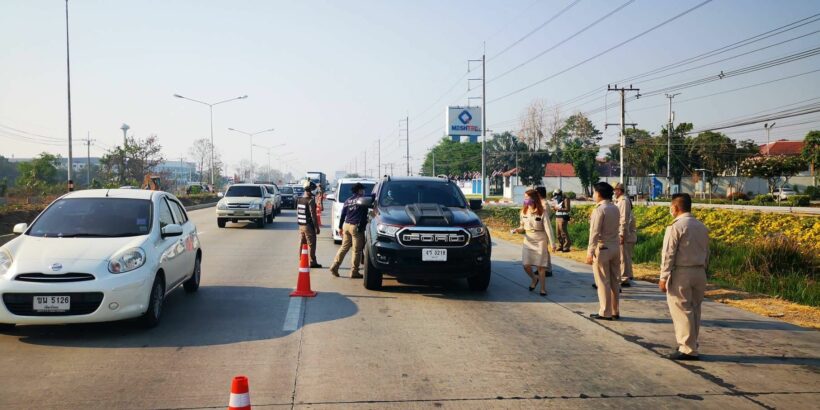 As of yesterday, the Governor of Chiang Rai Prajon Pratyakul issued an order that 'everyone entering Chiang Rai province will have to wear a face mask and undergo screening at checkpoints'.
"This order will apply to all visitors whether, on foot, private vehicles or public transport, those who cannot provide evidence of being a local resident or having a workplace in Chiang Rai will be denied entry, as well as those who do not wear a facemask or refuses to undergo the screening process."
For the people who are allowed entry, they must provide their name, address and telephone number to checkpoint officials and strictly follow the guidelines as suggested by the Ministry of Public Health, including maintaining the distance of at least one metre between anyone and regularly wash their hands.
Vehicles that are carrying supplies and products for selling or manufacturing in the province are allowed to enter the province but they have to undergo the screening procedure as well.
SOURCE: The Nation
Keep in contact with The Thaiger by following our
Facebook page
.
Drug party raided in Chiang Rai for defying public gathering ban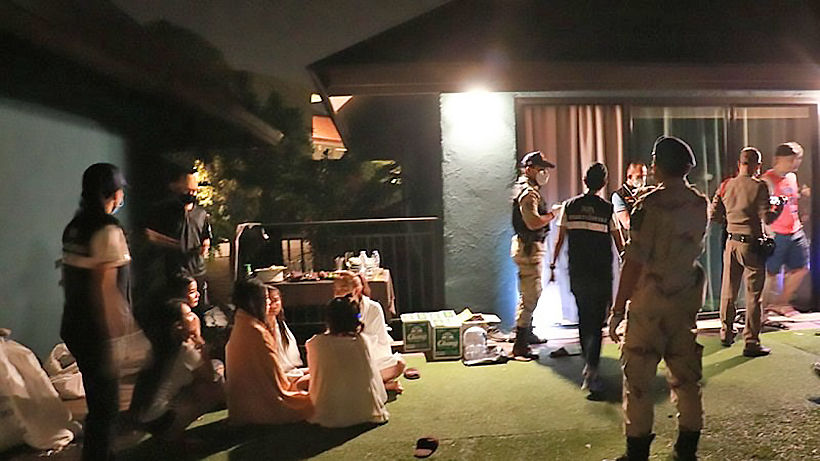 Authorities are cracking down and enforcing the ban on on public gatherings under the the state of emergency declared to fight the Covid-19 coronavirus epidemic last week. 22 people were arrested at a drug party in Chiang Rai yesterday for "gathering in defiance of the Emergency Decree". 10 men and 12 women between the ages of 20 and 30 were nabbed at a hotel in the province's main city district.
(Gamblers also arrested in Phuket, below)
The 22 were attending a pool party where alcohol and drugs such as ecstasy and ketamine were allegedly being sold. Police confiscated 237,000 baht in cash found in a bag, along with illicit drugs for evidence.
An initial investigation showed that a 24 year old man from Trat province in Thailand's east, on the Cambodian border, had been holding parties at the hotel since last Thursday. It's believed he started holding the parties because most public venues are unavailable during the virus scare.
Chiang Rai's governor says police raided the hotel in tambon Tha Sut after a tip-off.
Apart from drug charges, the detainees will also be punished for defying the Emergency Decree, which bans gatherings. The penalty is two years in prison and/or a fine of up to 40,000 baht. Chiang Rai has 5 confirmed coronavirus cases.
In a related development, 6 gamblers were arrested in Phuket near the island's Muang district yesterday.
The detainees were identified as 51 year old Natthawut, 55 year old Suwit, 40 year old Charoon, 48 year old Praiwan, 28 year old Natthapol and 39 year old Natthapong. No surnames were added to the report. Police say that while some were wearing masks to potentially protect themselves from the coronavirus, they were violating the Emergency Decree by sitting around a table to play the games. Gambling is officially illegal in Thailand, apart from the bi-monthly lottery.
SOURCE: Bangkok Post
Keep in contact with The Thaiger by following our
Facebook page
.
Search on for tour bus passengers after three test positive for Covid-19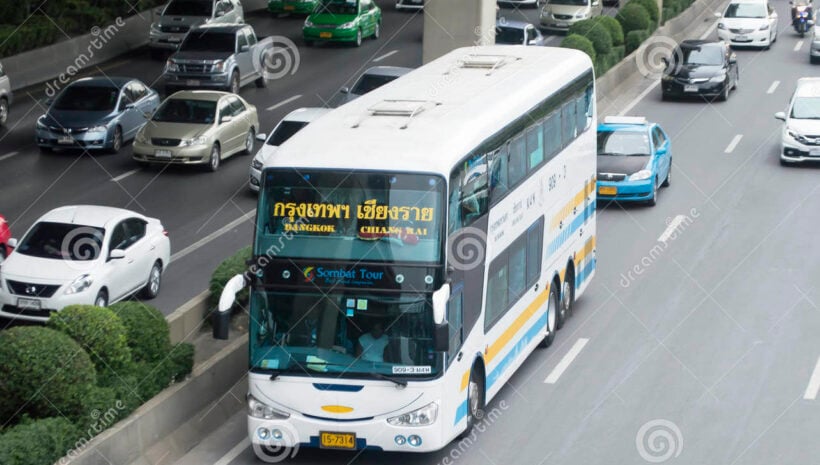 Authorities in Chiang Rai, Northern Thailand, have been tracking down 3 passengers who have tested positive for Covid-19. The passengers were travelling on a VIP tour bus from Bangkok to Chiang Saen, Chiang Rai disrtict.
Chiang Rai deputy governor, Mr. Pasakorn Boonyalak, and Dr. Tossathep Boonthong, the provincial health chief, say…
"…that they are asking passengers on Sombat Tour Company's bus No 16-3473, which left Bangkok for Chiang Saen on March 21 at 7.15pm, to report to provincial health officials for all fellow travellers now need to be screened."
All three confirmed Covid-19 cases from the bus are now being treated at Chiang Rai Prachanukroh Hospital.
Meanwhile, yesterday, Public Health Minister Anutin Charnvirakul and senior health officials accepted the delivery of Chinese medical supplies, at the Public Health Ministry, from Mr. Yang Zen, the Chinese chargé airfares. The medical supplies consists of 100,000 hygienic face masks, 10,000 N95 face masks, 2,000 protective gowns and 332 Covid-19 test kits.
SOURCE: Thai PBS World
Keep in contact with The Thaiger by following our
Facebook page
.