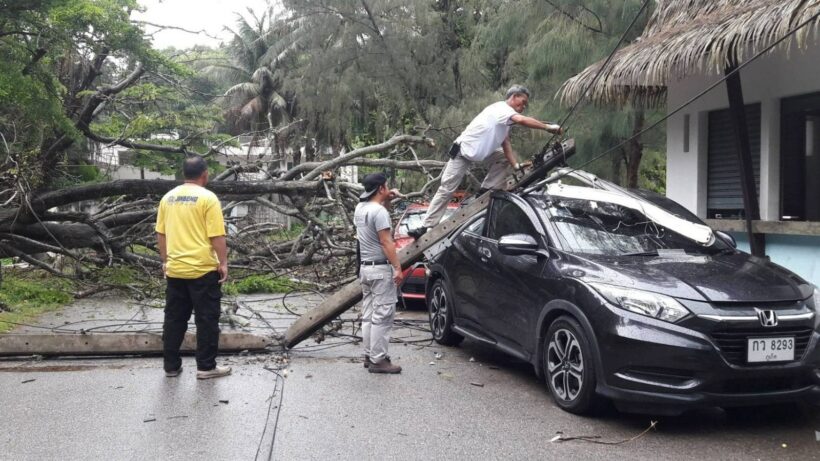 Two power cables have been brought down in Koh Sirey today (July 9) after heavy rains around the island.
The Thai Meteorological Department (TMD) is warning that from July 9-15, heavy rain will affect Ranong, Phuket, Phang Nga, Krabi, Trang and Satun.
"Small boats should stay ashore as strong winds and waves are expected, up to four metres high."
Persistent rain has continued since this morning. Many boats didn't leave port as there has been strong winds and waves.
Strong winds brought down two power poles on Koh Sirey, to the east of Phuket Town. Trees and a power pole fell on two cars but no injuries have been reported.
Officers and rescue workers were helping to cut and remove the trees which have been blocking the road while the Phuket Provincial Electric Authority (PEA) officers were fixing power poles.