Strong winds bring down trees and power poles, two cars damaged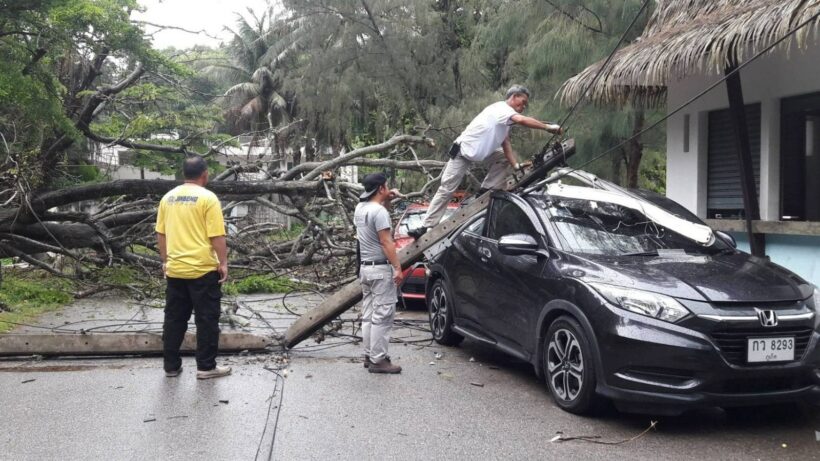 Two power cables have been brought down in Koh Sirey today (July 9) after heavy rains around the island.
The Thai Meteorological Department (TMD) is warning that from July 9-15, heavy rain will affect Ranong, Phuket, Phang Nga, Krabi, Trang and Satun.
"Small boats should stay ashore as strong winds and waves are expected, up to four metres high."
Persistent rain has continued since this morning. Many boats didn't leave port as there has been strong winds and waves.
Strong winds brought down two power poles on Koh Sirey, to the east of Phuket Town. Trees and a power pole fell on two cars but no injuries have been reported.
Officers and rescue workers were helping to cut and remove the trees which have been blocking the road while the Phuket Provincial Electric Authority (PEA) officers were fixing power poles.




Koh Samui looks to promotions to bolster dwindling foreign tourist numbers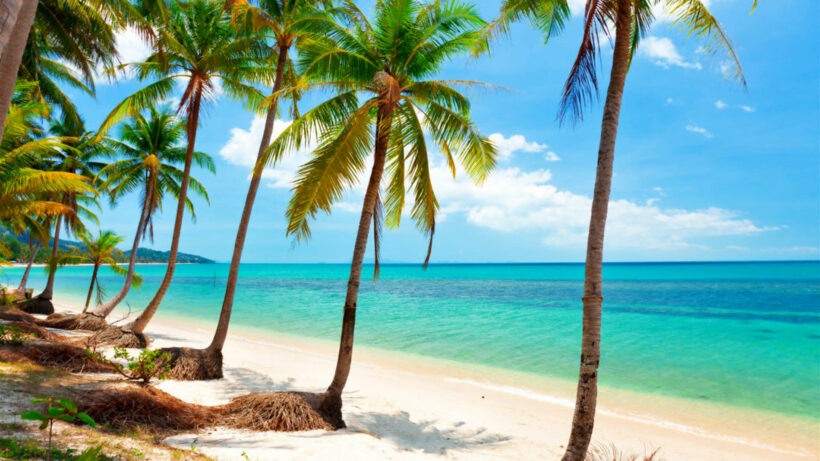 The president of the Tourism Association of Koh Samui says that foreigner numbers visiting the Gulf island have crashed in the first half of 2019. He says they're trying to swing their focus to Thai travellers and other promotions to make up the difference.
Foreign visitors to Koh Samui in the past have been mostly from Germany, China, Eastern Europe, Australia and Britain.
According to the Bangkok Post, the average occupancy rate of 27,000 rooms at Koh Samui hotels dropped to 45% during the first six months this yea, down from 65% int he first half of 2018.
According to the Tourism Association of Koh Samui, the number of Chinese visitors plunged 25-30% in the first half of 2019. Some of the chartered flights out of China to Samui have been cut by half.
Chinese suffering the fall-out of the US-China trade war and the strong Thai baht were cited as some of the reasons for the drop in their tourist trade.
The Tourism Association of Koh Samui is recommending more scheduled flights allowed to land and to allow more airlines to fly to the island. The TAT is also planning to market Koh Samui as a "preferred destination", especially to nearby Malaysia, Singapore and China.
A range of initiatives are being investigated including a 'Samui Festival' proposed for September 14-19, discounts for tourists on hotels and ferries, and Bangkok Airways (who owns the airport on Koh Samui) says they will discount airfares up to December this year.
SOURCE: Bangkok Post
"Government stimulus package for Thai economy is unsustainable"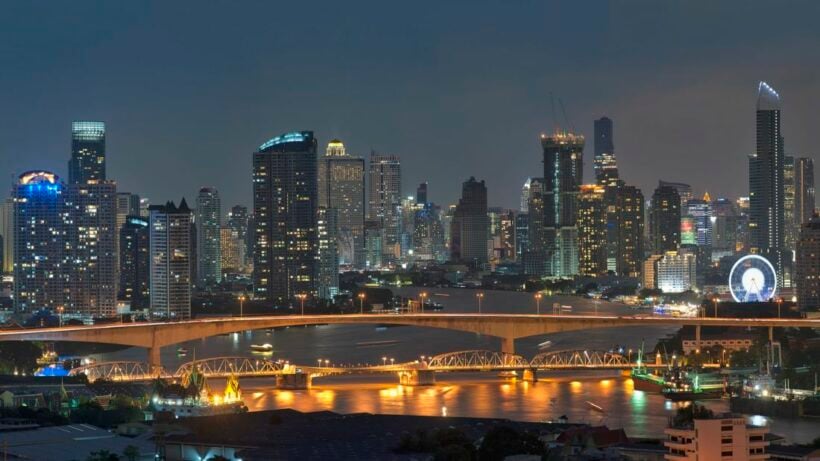 PHOTO: Wikipedia
Anusorn Tamajai, an economist from Rangsit University, says he expects the proposed package to make little difference and has declared it unsustainable.
The package, which should be approved this week, is worth 370 billion baht and includes cash handouts for farmers and low-income earners, grants for children, incentives for domestic travelers, and tax incentives for small businesses.
It's hoped to stimulate the economy by 3%, in the wake of domestic uncertainty and the ongoing US-China trade war. Last week, the Finance Minister said the aim of the package was to prevent growth sliding below 3% in 2019.
However, economist Anusorn Tamajai has his doubts.
"Short-term spending as part of populist policies will not help much, as the Thai economy is monopolised by big business."
He adds that most spending by low-income groups will end up as revenue for large businesses. However, he agrees with the plan to reduce the tax burden for small and medium-sized enterprises, which could lead to more private investment.
The government plans to offer generous tax reductions for those who import machinery to upgrade their production with a five-year depreciation allowance. The state-run Government Savings Bank and Krung Thai Bank will also provide combined soft loans worth about 100 billion baht.
The government also plans to direct a number of other state-run banks to provide soft loans to farmers and lower income groups, which Anusorn warns may not be sustainable as its effectiveness relies on public confidence in the future.
Thai governments often resort to state-run bank lending, quasi-fiscal measures that usually increase the burden for banks but translate into a burden for tax payers later.
SOURCE: The Nation
Calls for total ban on use of single-use plastic bags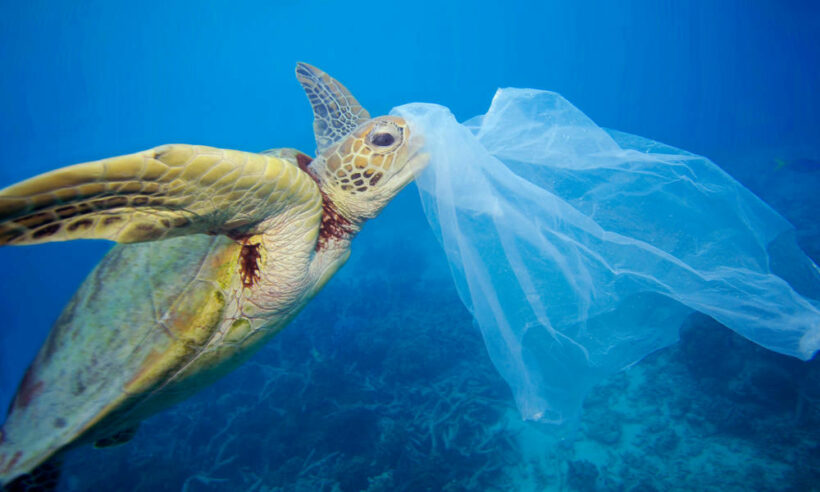 PHOTO: World Wildlife Fund
The death of baby dugong Mariam, which was found to be caused from problems associated with plastic bags blocking her digestive system, has brought about renewed calls for stricter control, or a complete ban, on the use of single-use plastic bags.
Marine scientist, and vice dean of the Faculty of Fisheries of Kasetsart University, Dr. Thon Thamrongnawasawat, told Thai PBS that the recent campaigns to reduce the use of plastic bags "was not enough".
The campaigns, much touted as 'environmental Community Service Initiatives', have been perfunctory and, whilst the 'savings' in plastic bag use sound massive, they are in a tiny proportion of the actual single-use plastic bag use in Thailand.
The Charoen Pokphand Group, owners of Thailand's 7-11 franchise, Family Mart stores – 51% owned by the Central Group and 49% by Japan's FamilyMart Uny Holdings – and Central Pattana, the operators of the biggest number of shopping centres around Thailand, could do a LOT to take single-use plastic bags out of the system but have so far been reluctant to do more than just pay lip service to the problem.
Dr. Thon suggests that single-use plastic bags should be banned, beginning next year, as was done in New Zealand, or a fee should be imposed for their use. He also says that the plan to reduce the use of plastic straws, due to begin in the next three years, should be brought forward to next year.
Dr. Thon admitted that he was shocked to learn about the sudden death of Mariam, and that several pieces of plastic were subsequently found in her intestine. The plastics ultimately resulted in the septic shock that killed her.
He disclosed that members of more than ten rare marine species, including sea turtles and whales, had died this year by becoming entangled in fishing nets or from eating plastic waste, including the case of a pilot whale which was found to have 85 plastic bags in its stomach.
He also cited the case of a leatherback sea turtle, which was found dead on a beach in Rayong province last month. Veterinarians found two plastic bags in its stomach, one plastic wrap for bread and five small pieces of plastic.
Thammasat University's vice rector Prinya Thaewanarumitkul, meanwhile, appealed to the Thai public to stop using plastic bags "so that no more marine animals will die from eating plastic bags or pieces."
"About 80% of the 2,000 tonnes of garbage dumped into the sea each day come from the rivers."
"The garbage, including plastic waste, dumped into natural inland waterways find their way into the sea."
SOURCE: Thai PBS
The Thaiger would like to call on Thailand's main retailers to initiate a total ban on single-use plastic bags.